The UK's no.1 nicotine pouch brand, Nordic Spirit, is expanding its portfolio with the launch of a new flavour, Spearmint, and a new Extra-Strong nicotine strength for Bergamot Wildberry.
The new launches are both available in an Extra-Strong strength to reflect the growing demand for stronger variants in the nicotine pouch category. With Strong and Extra-Strong now making up 72.6 percent of nicotine pouch sales, and Extra-Strong the fastest growing strength, the latest variants will help retailers provide a range of options for customers seeking a stronger nicotine experience.
The brand-new flavour from Nordic Spirit also offers retailers the first ever Spearmint flavour in the category in an Extra Strong nicotine strength. Mint flavours already account for 77.6 percent of the nicotine pouch category and now retailers can offer their customers a sweeter tasting alternative to the classic Mint variant.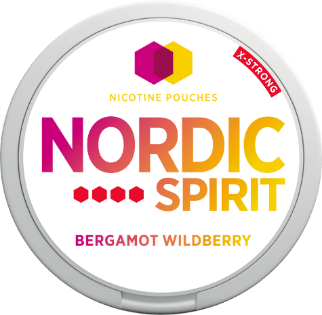 Although Mint remains dominant, Bergamot Wildberry makes up 63.8 percent of all nicotine pouch fruit flavour sales. The new strength caters to growing customer appetite for fruit flavours and adds another strength to Nordic Spirit's growing portfolio, so that retailers can benefit from this rapidly growing category, which is now worth £2.2m and is growing 40 percent year-on-year.
Mark McGuiness, Head of Marketing at JTI UK, says, "The Nordic Spirit brand has gone from strength to strength since launching in 2019, with its range of nicotine pouches pivotal in driving category growth. We strive to innovate and meet evolving customer demand and the new launches do just that – helping retailers take advantage of the increasing market for stronger variants.
"Retailers can now stock a full range of Nordic Spirit flavours to ensure that every customer's taste is catered for, whether they prefer menthol flavours such as Mint and Spearmint or fruit flavours like Elderflower and Bergamot Wildberry. With Regular, Strong or Extra-Strong strengths available across these flavours, retailers can offer something for everyone and capitalise on the category's potential."
Nordic Spirit Bergamot Wildberry Extra-Strong and Spearmint Extra-Strong will be available from 1st March. As with other SKUs, the products will be running at 20 per cent POR, with the potential for wholesale deals in the future. It will be RRP at £6.50.