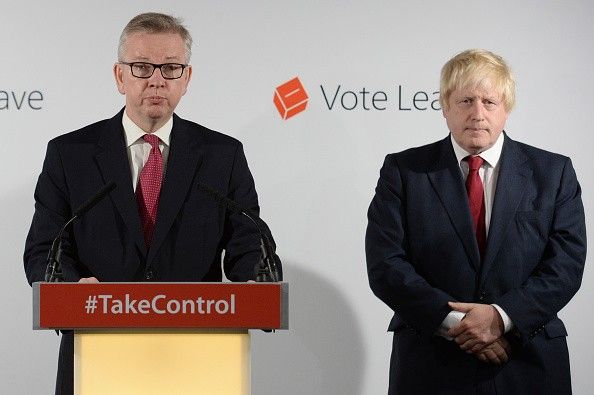 Amid concerns that Britons may face food shortages at Christmas, prime minister Boris Johnson has appointed cabinet office minister Michael Gove to oversee a taskforce to tackle food supply issues, reports stated today (15).
Gove has been tasked with co-chairing a taskforce to alleviate Britain's food supply chain issues alongside Treasury minister Steve Barclay.
Quipping he "didn't want to have to cancel Christmas again", Johnson told his cabinet of Gove's appointment to the National Economic Recovery Taskforce (Logistics), The Times reported.
An exodus of European heavy goods vehicle (HGV) drivers following Brexit and the pandemic said to have combined to create a severe shortage of drivers which is disrupting the supplies throughout the country. The government is trying to address by speeding up the testing system to boost number of HGV drivers.
However, businesses have been calling on the government to ease immigration rules so that EU drivers can be employed to tackle the current crisis- a demand which the government has repeatedly turned down saying businesses should not "rely" on EU workers and should train and hire domestic workforce instead.
Meanwhile, Office of National Statistics (ONS) data released today (15) revealed inflation soared to its highest level in nearly a decade, increasing to 3.2 per cent in August, partly driven by higher prices for food caused by supply chain issues.
Yael Selfin, chief economist at KPMG said "record inflation is a sign of things to come" citing "recruitment difficulties, cost pressures for businesses, supply chain issues and structural changes post-Covid" as the reasons for higher inflation. 
ONS data says that food and non-alcoholic drink prices rose by more than last year, helping to push up the rate.
Manufacturers are seeing huge cost rises of raw materials, with both input and output prices rising at the fastest rate for a decade, reports said. The concern is that these rises will in time be passed on to consumers. 
Labour's shadow chief secretary to the Treasury Bridget Phillipson said: "People are already feeling the effects of inflation, in their weekly shop and at the petrol pump.
"The government must do all it can to secure the supply chains that keep our economy going, and shouldn't be hitting families with a devastating cut to Universal Credit and tax rises," Phillipson said.