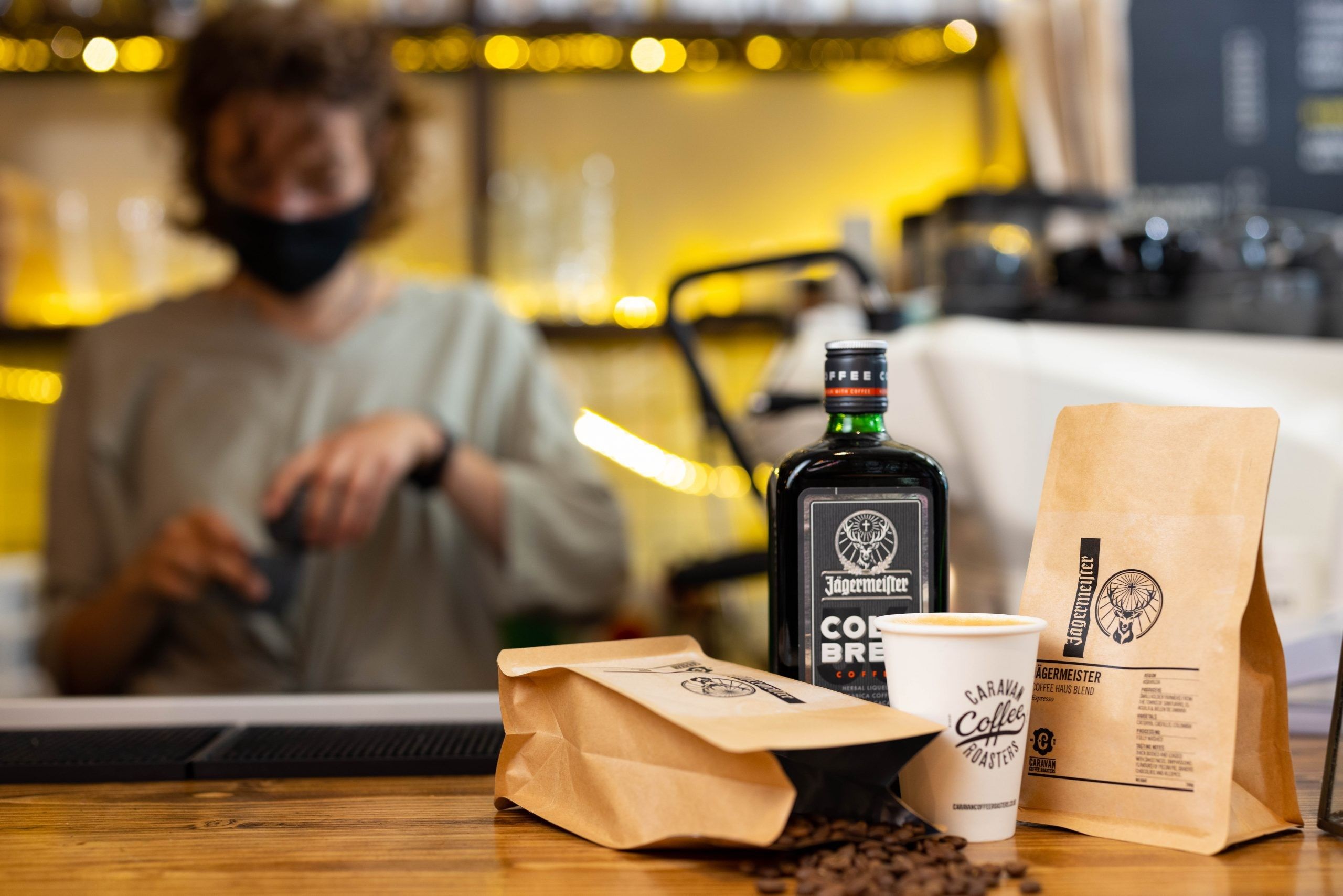 Jägermeister UK will open the doors to the first "Jäger coffee shop" in the heart of East London. In celebration of Jägermeister Cold Brew Coffee Liqueur, "Coffee Haus" will open its doors to the public today, serving a full menu of complimentary coffee from Caravan Coffee Roasters. Visitors will also receive a sample size Jägermeister Cold Brew Coffee bottle to take away.
Next to the doorway, visitors will find the Jägermeister Cold Brew coffee-dispensing billboard, issuing complementary bags of premium Caravan Coffee Roasters coffee beans. People have already been seen lining up to grab their take-away bags of coffee, dispensed from the giant billboard bottle of Jägermeister Cold Brew, and another 300 bags will be available with the Coffee Haus opening.
Coffee Haus is open to the general public, serving a variety of  coffee styles available on a first-come, first-served basis.
All who pop in will receive a goody bag containing Jägermeister Cold Brew minis, a coffee bean grinder and Jägermeister Cold Brew Cocktail Recipe Cards.
COFFEE HAUS ADDRESS: 347 Old St, London EC1V 9LP
OPENING TIMES: 9:30am – 4pm
Jägermeister Cold Brew is the unique fusion of Jägermeister's 56 botanicals with a backbeat of intense cold brew coffee.