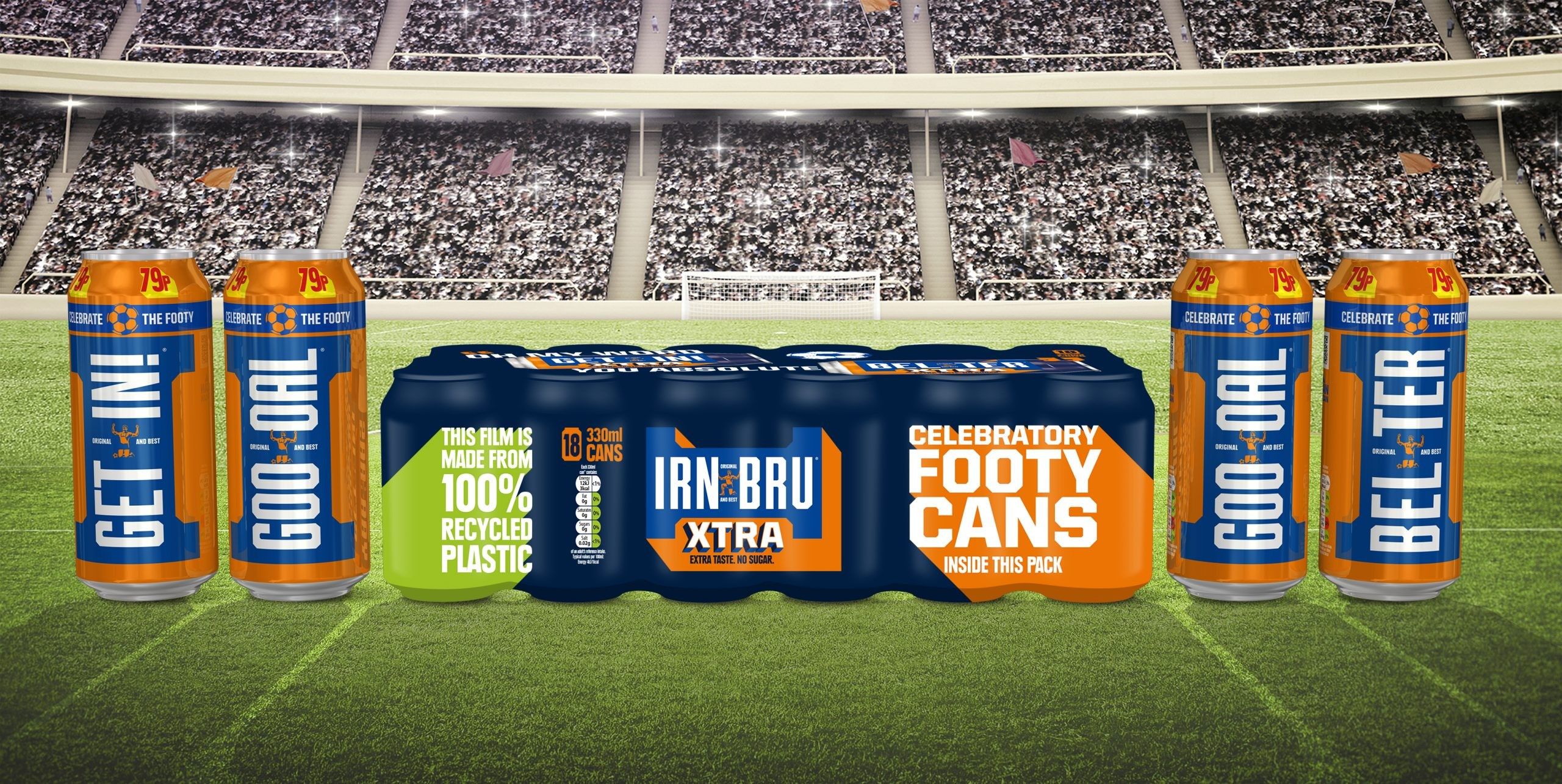 Barr Soft Drinks will drive retailer sales this summer with special football packs for IRN-BRU, encouraging shoppers to celebrate the footy.
Football tournaments provide a major profit opportunity for retailers with sales of soft drinks increasing by as much as 18 per cent. As most football fans may not be able to attend matches this summer and instead will be watching the football at home, these packs will help fans feel part of the occasion.
The football packs will be supported by a strong social media and PR campaign plus high impact in-store displays and POS. They will be available in a number of pack formats (both regular, XTRA and sugar free), including 500ml big cans, 2 litre PET bottles, 18 x 330ml and 24 x 330ml multipack cans.
IRN-BRU special packs are proven to increase sales and retailers should prominently display these packs to unlock incremental sales opportunities.
Available from May with the 500ml big cans at 79p.