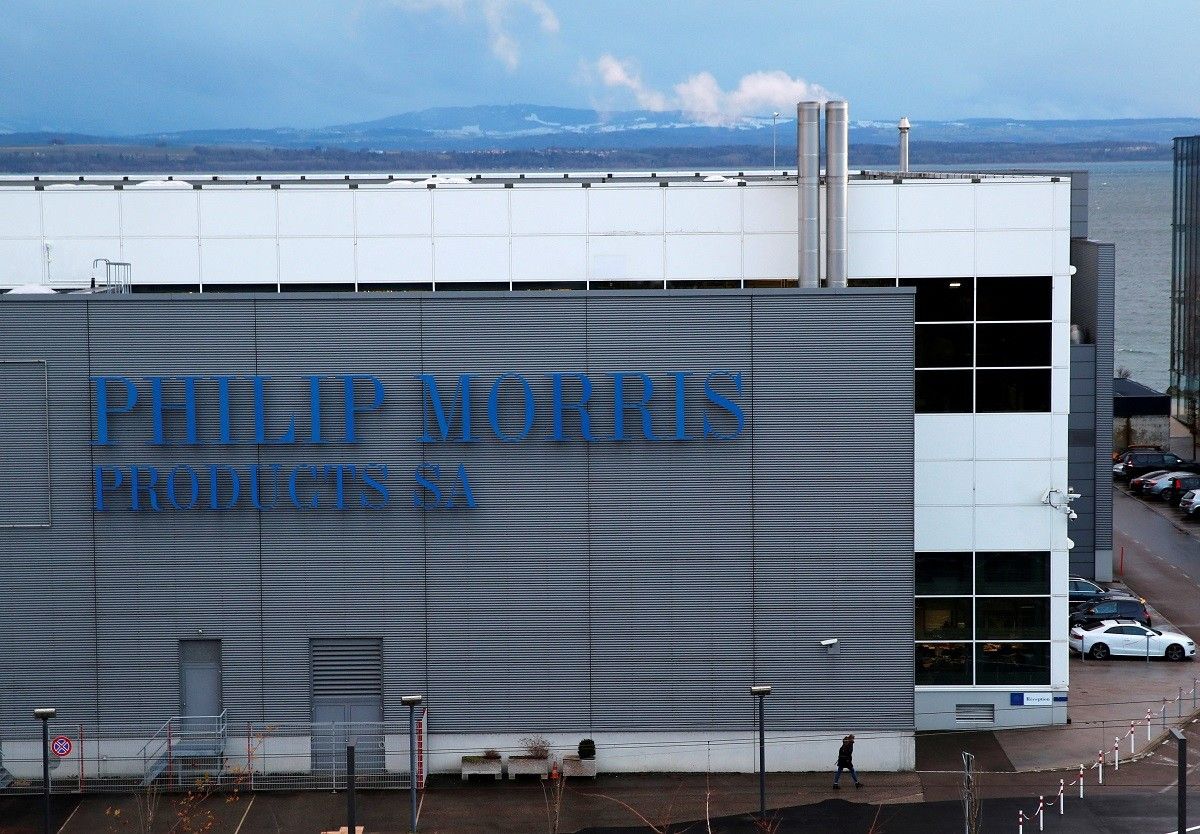 Philip Morris International has reported 8.3 per cent growth in adjusted diluted earnings per share (EPS), excluding Russia and Ukraine, in its third quarter, despite a slight decline in operating income margin.
The net revenue has grown 6.9 per cent in the third quarter in organic terms, primarily driven by total shipment volume growth of 2.3 per cent, the continued favorable mix shift from cigarettes to smoke-free products, and higher pricing.
The operating income margin has seen a decrease of one percentage point, primarily reflecting investment to further expand ILUMA, the impact of supply chain disruptions, notably due to the war in Ukraine, and global cost inflation. But, the operating income has increased by 4.4 per cent.
Net revenues from smoke-free products accounted for 29.2 per cent of total net revenue, on a pro forma basis (excluding Russia and Ukraine) in the third quarter. Market share for heated tobacco units (HTU) in IQOS markets was up by 1.3 points to 7.7 per cent on a pro forma basis.
Smoke-free product pro forma net revenues increased by 14.2 per cent on an organic basis, mainly driven by HTU shipment volume growth of 21.9 per cent to reach 22.4 billion units, partly offset by lower device revenues and the impact of HTU pricing comparisons.
Total IQOS users at quarter-end are estimated at approximately 19.5 million, up by 3.6 million or 22 per cent versus September 30, 2021, of which approximately 13.5 million had switched to IQOS.
Combustible product pro forma adjusted net revenues increased by 4.1 per cent on an organic basis, driven by a favorable pricing variance of 4.9 per cent. Pro forma cigarette shipment volume declined slightly (-0.2%), while international cigarette share increased by 0.2 points to 25.3 per cent on the same basis, including a 0.1 point increase for Marlboro.
"We delivered very strong performance in the third quarter, driving quarterly adjusted diluted EPS of $1.53 per share despite pressures related to currency, the supply chain and inflation," said Jacek Olczak, PMI chief executive.
"IQOS's excellent momentum continued in the quarter, with heated tobacco unit volume and share growth across all key geographies, driven in part by ILUMA's strong performance in initial launch markets. This was complemented by the robust performance of our combustible tobacco portfolio, reflecting essentially stable shipment volume, encouraging international market share growth and accelerated pricing."
On the back of strong year-to-date performance, the company has raised the low end of its full-year pro forma growth outlook for adjusted net revenues, resulting in a range of 6.5 to 8 per cent on an organic basis, and continues to expect full-year pro forma adjusted diluted EPS growth of 10 to 12 per cent, excluding currency.
PMI has also announced an increase in the price in its recommended public offer to the shareholders of Swedish Match to SEK 116 in cash per share, compared to SEK 106 in cash per share previously, and an agreement with Altria Group to end the companies' commercial relationship covering IQOS in the US by April 202, when the current licensing deal ends.
"Importantly, our smoke-free transformation continues at a rapid pace, reinforcing our aim to become a majority smoke-free company by net revenues in 2025. Today's exciting announcement regarding IQOS in the US furthers this ambition, giving PMI full rights to commercialise IQOS in the largest smoke-free market globally as of April 30, 2024," Olczak said.
"Furthermore, we believe the best and final price in our revised offer for Swedish Match, announced earlier today, provides very compelling value for both sets of shareholders. Should the offer fail, we are well prepared to proceed autonomously to develop IQOS and the rest of our smoke-free portfolio in the US."