Philip Morris Limited (PML), the affiliate of Philip Morris International (PMI) in the UK and Ireland, has today announced the launch of IQOS ILUMA, the latest and most innovative addition to its growing portfolio of smoke-free products, designed for adult smokers who would otherwise continue to smoke cigarettes.
The IQOS ILUMA series sees a line-up of three innovative devices – IQOS ILUMA PRIME, IQOS ILUMA and IQOS ILUMA ONE. All three are built with the same revolutionary technology at their core but have been designed to address varied preferences and different price points. IQOS ILUMA ONE – the hero product for the UK – is the most affordable option in the series priced at £39 (RRP), whereas IQOS ILUMA PRIME is the most enhanced device at £109 (RRP).
The new IQOS ILUMA comes with a myriad of user benefits and advantages for retailers, including:
• SMARTCORE INDUCTION SYSTEM which uses an innovative magnetic heating system, resulting in no blade, and no cleaning.
• Improved design – the devices are intuitive, effortless, and closer to a cigarette experience compared to other alternatives but without the burning and emits on average 95 per cent lower levels of harmful chemicals compared to cigarettes*.
• An elevated user experience thanks to an improved draw and no cleaning required. Plus, no broken blade issues.
• Ease of use – little time is needed to explain the product to consumers.
• Price – IQOS ILUMA is more affordable than cigarettes, as smokers can save up to £3,000 a year when they switch to ILUMA ONE , the entry-level device within the IQOS ILUMA range.
• Retailers currently stocking IQOS Original and HEETS can expect to see the same boost to their bottom line with the new device, as IQOS ILUMA and TEREA offers the equivalent profit margin. The cash margin for IQOS ILUMA ONE is likely to match that of IQOS Originals.
IQOS ILUMA is paired with the all-new TEREA tobacco sticks. Designed specifically for use for the device, TEREA use an innovative stainless-steel element inside the stick to heat tobacco from within without burning it. The TEREA range offers nine different tobacco blends, from classic, menthol or more aromatic tobacco variants.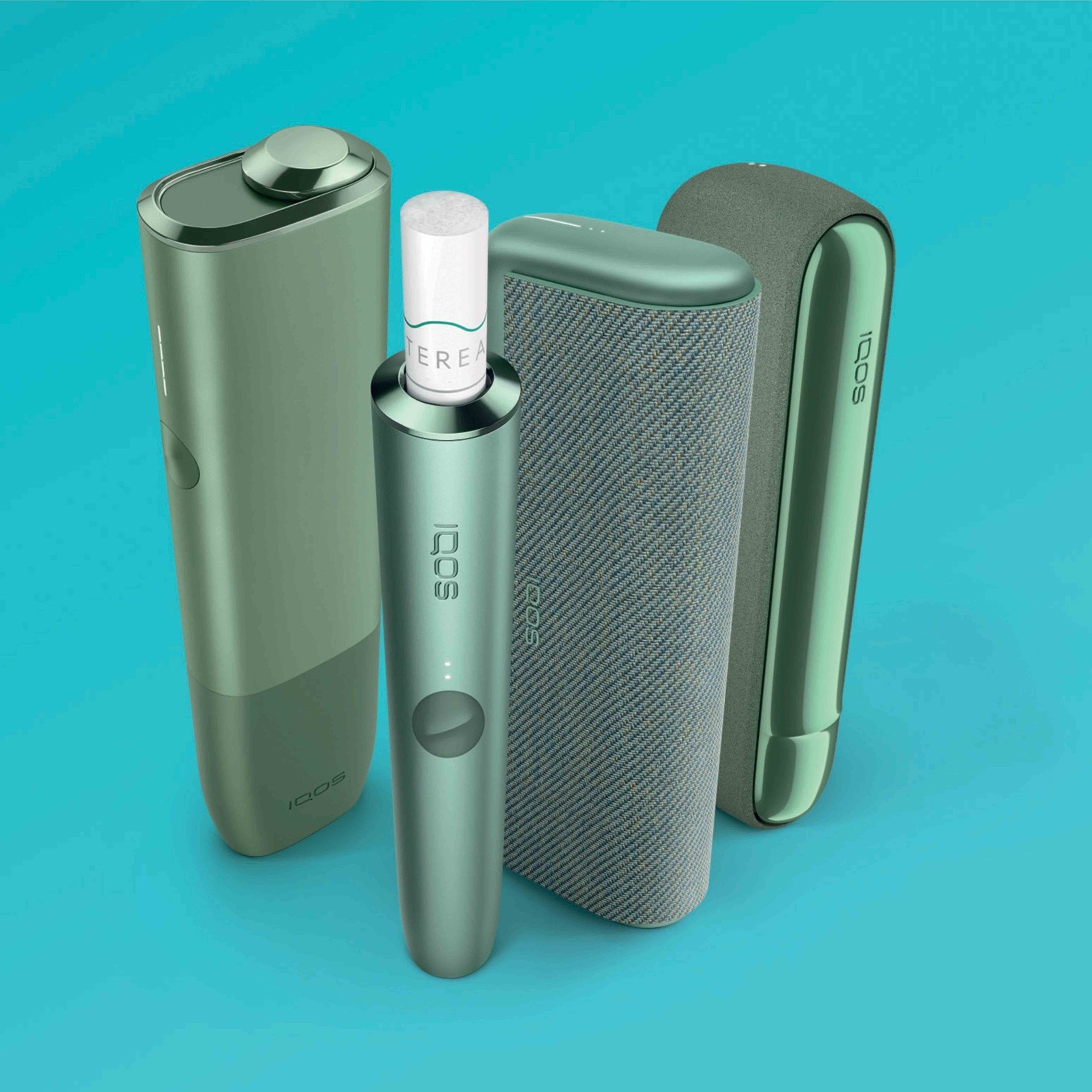 IQOS ILUMA is expected to keep building on the success of IQOS, helping adult smokers who don't switch away from cigarettes for good. Vaping has done a lot for the UK, but the decline in smoking prevalence is plateauing and the problem of smoking still hasn't been solved. Data shows that IQOS has a higher conversion rate for smokers versus vaping at almost three-quarters (72 per cent) globally with users who have stopped smoking. In contrast, in 2023 whilst 83 per cent of current adult smokers in Great Britain have tried vaping, just under a quarter have stuck with it.
"Globally, the heat-not-burn category is on an upward trajectory and PMI's IQOS products have already helped millions worldwide to switch away from cigarettes," said Christian Woolfenden, PML managing director for UK and Ireland. "Heated tobacco is also seeing huge momentum in the UK, growing a staggering +400 per cent in the last three years.
"We are now taking our innovation to the next level with IQOS ILUMA – revolutionary technology that gives adult smokers more options and represents an important leap forward in our efforts to accelerate the end of smoking. We are confident that with its attractive device range and price points, IQOS ILUMA is equally appealing for adult smokers as well as existing adult nicotine users and will step-change the growth of heated tobacco in the UK."
IQOS ILUMA is available now. Retailers interested in joining the "next level" and stocking the device should contact the Heatwave Open (previously HEETWAVE) Support Team on 0333 320 0777 or email [email protected]. TEREA, for use with IQOS ILUMA, are available now via Heatwave Open and cash and carry and wholesalers across the UK.
*Important information: This does not necessarily equal a 95% reduction in risk. IQOS ILUMA is not risk-free.
Reductions in levels of the 9 harmful chemicals the World Health Organization recommends to reduce in cigarette smoke, which do not include nicotine. See Important Information on www.iqos.com/legal