Dave Hiscutt, manager at Londis Westham Road in Weymouth, pivoted his store to the Impulse with a refurbishment in 2019, which worked perfectly for him, in terms of sales and at Asian Trader Awards that year, winning the Impulse Retailer award.
The refocus was backed by solid data from the previous ten years. They looked at three vectors: what customers react to and what they don't, the customer demographics and where they come from, and the shop's location in the town centre, essentially identifying the type of store they are.
"We're not a classic neighborhood store, where the customer is looking for the next half an hour, 15 minutes," Dave says. "They're looking in the next two to five minutes, they want instant satisfaction, instant consumption."
As they recognised themselves as a very high Impulse store, the refit had a clarity of purpose which reflected in the sales soon after. They have brought in a new cold drinks zone including F'real, Tango Ice Blast and Slush and a dessert bar serving waffles, sundaes and cookie dough products.
The Covid-19 pandemic has, however, thrown a spanner in the works as the store has been reliant on the heavy footfall from holidaymakers and day trippers. With hospitality and non essential retail closed, the number of people coming into the town has also decreased. They have been able to retain the bulk of their local business, but the average weekly sales indeed took a hit, going down by 20 per cent year on year.
"It is very much a locational issue," Dave says. "A lot of the non-essential retail and hospitality businesses and tourists really do feed us."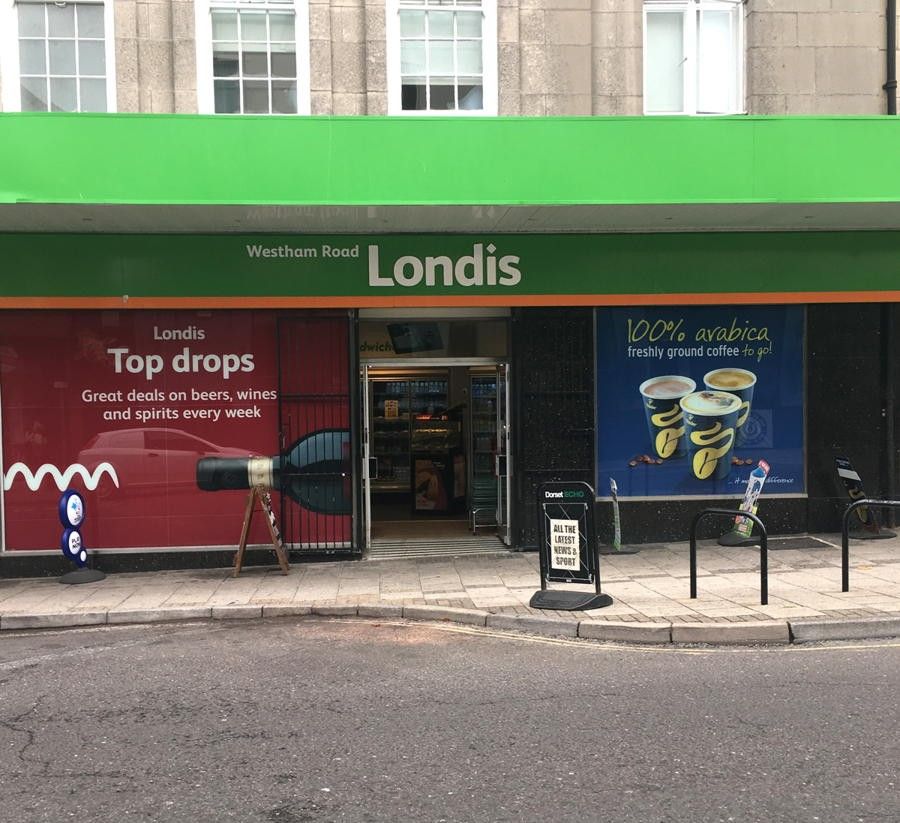 The people going to the pub and coming into us before that, or big nights in and the rest of it, or they've gone to Debenhams or wherever else and popped into us for lunch, all of that isn't really happening. Plus, we don't have the office workers because they're all working from home. So again, a lot of the lunchtime journeys aren't happening," he explains what could be a representative case of many a town center store.
Considering all that, Dave thinks the store has done quite well, the present drop in sales notwithstanding, in responding to the pandemic impact. They have been looking at new ways to entice people into picking up that extra pound, and coffee and their fresh cream cakes are two products that are doing a really good job at that. With a particularly good price point for coffee, they have in fact managed to retain quite a lot of business even after the local Costa re-opened.
The pandemic obviously prompted them to put more focus on groceries. Earlier, the zoning in the store is done in a way that ensured the staples and store cupboard essentials are furthest away, meaning the customers have to walk the store but, in doing so, get to see all the Impulse and point of difference ranges. The pandemic brought in a change, as they moved the grocery section to a different part to make it more visible.
At the same time, this is not something that they have to take a particular effort in. "We have the fortunate ability that we can move things in and out of the store at a quick pace to stay relevant," Dave says.
They usually move things around with the seasons to make sure the layout makes sense. "We have a dedicated ice freezer and sell a ridiculous amount of ice. When it's very hot, we move the ice to the queuing area, and when it cools down, we move it back to the alcohol area. Whatever the season, we make sure the offer is relevant."
Home delivery is another avenue that helped the store to make up for the loss in the natural footfall. In fact, by mid 2019, online ordering and self-scan plans were on their agenda to help generate new custom and retain existing ones. And, they signed up on grocery delivery app Snappy Shopper within the first week of the first lockdown last year. Within four weeks, they were on Uber Eats too.
The store is doing really well on Snappy Shopper, with about 900 orders a month at the moment. They use another store in the group that has a much bigger grocery offering as a central hub.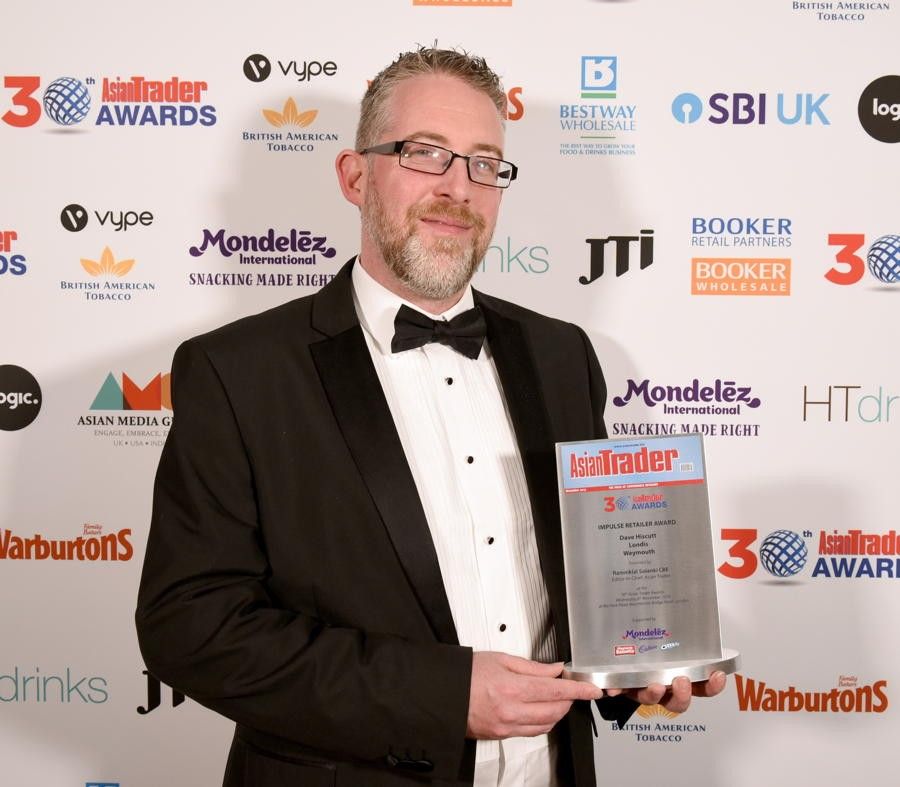 Just like many of the convenience stores across the country, the store has had a lot of love from the customers for its service to the community during the pandemic. The store always had a really good rapport with the local community, and their delivery service and efforts to provide a safe environment for both staff and customers are all received well.
"I think everything we've been doing is certainly heightened our standing in the community and how people perceive us definitely," he notes. "What we've tried to do is keep the basics going, execute delivery services in the best way you possibly can, and we put much more focus on being able to make sure our teams and our customers safe."
However, the store has also witnessed the other pandemic trend of increased violence and abuse at shop workers. "Being a high street store, you do attract issues anyway," Dave says, adding that Covid-19 made handling them a cause of concern.
"We've had people come in, trying to shoplift. How you approach that, with Covid in mind is obviously a challenge," he points out. "We've had someone who's been to court recently who attacked one of our members of staff which is frustrating, but it's been dealt with. But, yes, we certainly had our challenges."
The pandemic also meant innovating on their all important Impulse channel, and that included altering how they work with their showpiece dessert bar. "We're concentrating much more on things we can serve instantly, adding value to products," Dave says. "We have stepped away from anything that will take five to 10 minutes to prepare,"
So, they cut off a big tray bake of brownies that they buy from one of their wholesalers and then add biscoff spread to it. Or, fill Danishes with fresh cream, "making a much much better product," as he vouches.
"The dessert bar is certainly one of the areas that still provides us with a point of difference. Because, we're making sure we're doing an exceptional job with it and trying to keep that interesting all the time," he adds.
Dave never fails to emphasise that standing out from competition is all about doing what you do really, really well. But, how do you decide on what you are going to do? The lesson from Dave would be: research, experiment and work on your brainwaves!
"We'd seen signs of slush on some of the convenience forums, like people were just buying a slush machine and serving Strongbow, dark fruits and various other pieces in it. So we took that idea, and we put it in the store. And the sales were absolutely amazing, and they still are," he says.
However, he does not stop there. "It made me think about what else we could do. So, I experimented with Monster and Monster Energy into a slush machine, and managed to get that work."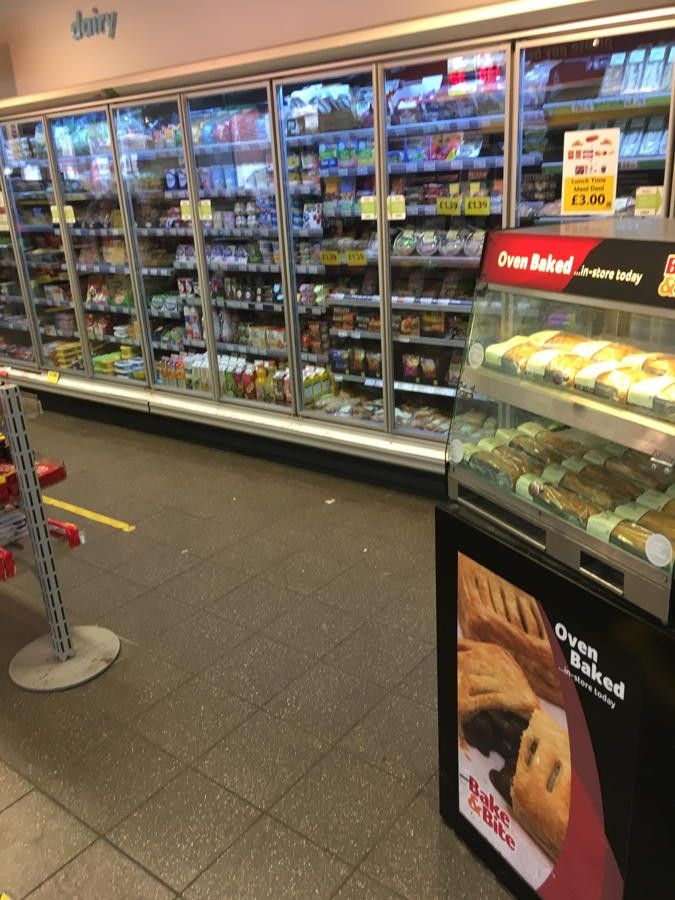 It was indeed a huge level of innovation, essentially creating a whole new product. The response has been wonderful, not just at the tills but on social media also. "We've been gone totally viral," he says. "We ended up with about 15.2 million reach."
Dave has always ensured to be ahead of the curve when it comes to the trends. "We tend to be early adopters of trends. If there's a trend that we hear about, we're on it," he says.  With a lot of competition locally, there is also a business imperative to pick trends early on as they then offer a unique proposition for the store.
"Stock ranges they aren't or, if they are, go one better e.g. craft beer, American imports," that's the key for Dave to stay ahead of the competition. "We went bigger than them and really became 'famous for' these areas."
The store has stocked American confectionery and drinks since it opened and is famous for it in the local area. As it has become more widespread, they have had to develop this range further and now offer 'multi-pack' deals of the drinks at competitive pricing.
Dave says this has retained footfall and driven loyalty. They also showcased craft beers long before they moved into the mainstream. "We couldn't compete with the supermarkets on price, but we could compete with them on range. We became famous for our craft beers."
Tango Ice Blast is also one such product the store is famous for. In fact, the story of the machine's arrival into the store is a reflection of Dave's ingenuity, and responsiveness to local needs.  People used to buy Tango Ice Blast at the cinema, going in there just to buy it, not even to see a film. When the cinema has taken out its machine, there was a petition against it!
Dave seized the moment. "We put a post on Facebook saying Tango Ice Blast was coming soon and it got 47 shares, 153 comments and reached 7000 people. We're now the saviours of the town for bringing back Tango Ice Blast!"
They make it a point to shout about the store, ranges and pricing by utilising all social media platforms like Facebook and Instagram. "We don't let people forget who we are and what we have to offer." Offering value for money is another aspect of the store that Dave ensures is always exceptional. "Get the price right and the quality and you will get repeat custom," he assures.
A big success for the store has been moving away from pre-packaged sandwiches their own freshly-made ones. "We send through our orders for the next day and they are freshly prepared early the next morning in another one of our stores. Sandwiches are made using Hovis bread and the rolls are from a local Dorset bakery," he says.
Moving to fresh sandwiches has increased year-on-year sales by 40-45 per cent and improved margins, as they are now essentially the producer.  "We also make up our own pre-packed salads as well which not only helps with products coming up to the end of their shelf life, improves margin and gives us a point of difference," he adds.
Tapping into their 'local' theme, they also work with two local bakeries who deliver fresh cakes daily that go down well with customers. Their local pork scratch supplier is well known in the area, and the product is one of their best selling snacks.  "We do about 120 bags of those a week, because they're recognized and very popular with locals," he says.
Above all, as an Impulse retailer, Dave's keyword is temptation, and siting products in opportune areas for maximum visibility has a strategic significance for him.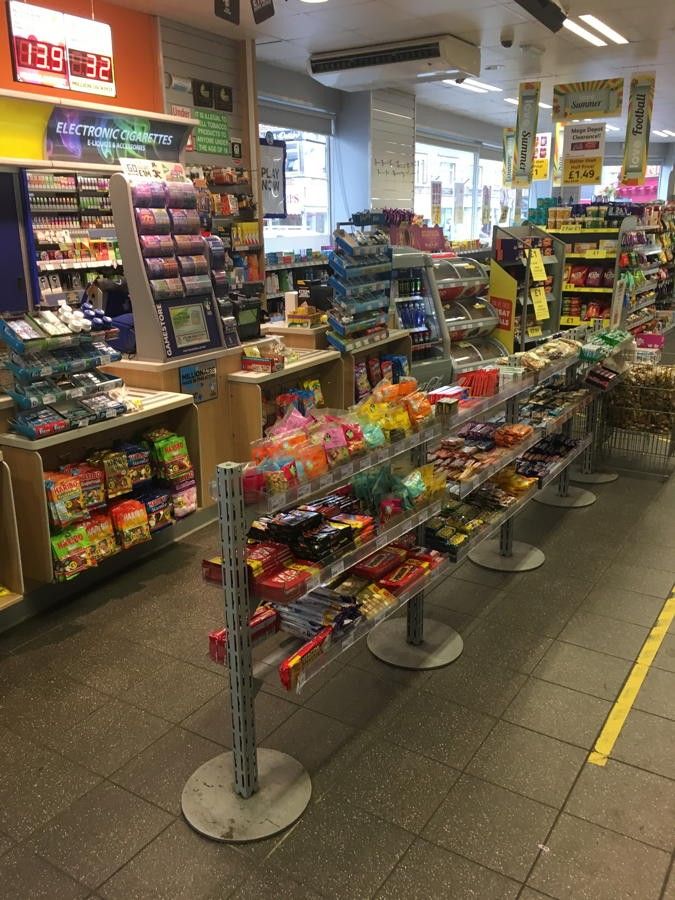 "People buy with their eyes and they want treats, rather than just bar of chocolate off the shelf. It's all about indulgence and they're willing to pay extra for something fresh and tasty with all the sprinkles on top of it or, something they've never seen before. We understand that and make it really easy for customers," he says.
"We put temptation in their way like doughnuts, cream cakes, American confectionery, local cakes and buns. We've developed this by adding more serve over cabinets and increased the ranges but, we are careful to cater for those looking for 'healthy' ranges too and don't exclude them from our Impulse offer. Single fruit lines, pasta salads freshly made and 'protein' based ranges are sited in prime locations throughout the store."
They have several dump bins as their queueing system tempting customers all day and media screens subliminally tempting them. "A queue is sometimes inventible in our store during the peak summer trading months. This is a perfect opportunity to look in our dump bins and find a deal or treat," he says.
The drinks bar and the dessert bar are the central point of the store, but they are in fact his measures to future-proof the store in the backdrop of falling footfall on the high streets which Dave says they "see year in year out in Weymouth."
"Focussing on the 'destination' store piece through the drinks bar and the dessert bar is our plans to buck the trend here," he says, adding that taking advantage of services deals for the likes of insurance, electricity, credit card rates, EPOS providers and cash machines would also be essential for them to survive.
"Only the best of the best will survive in a challenging market. You can have the best products in store at great prices but, if the store doesn't look great from the outside or is aesthetically pleasing inside, customers won't visit," he says.
"You have to have honest business reviews and future-proof your store."