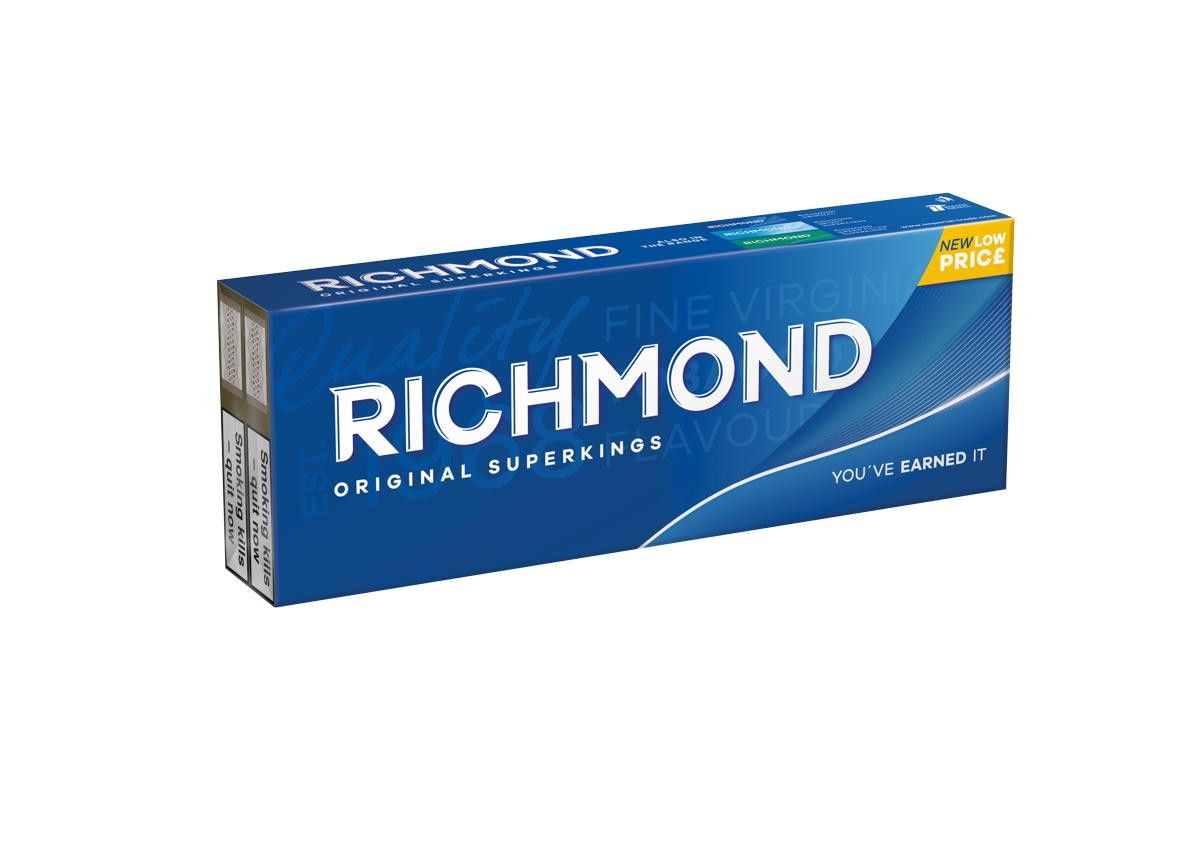 Imperial Tobacco has unveiled a brand refresh for Richmond packs that will be appearing on shelves from October.
The move follows on from its latest announcement which saw the price of Richmond fall to just £9.25 MRRP.
As part of the revamp, Richmond will feature a bold new look with prominent outer branding to deliver a coherent design across the range. The portfolio will also be adjusted to offer a simplified range, all positioned within the new Value tier to deliver great value to shoppers looking for a well-known brand at the lowest price.
This will include the variants formerly known as Real Blue, which will now use the descriptors Richmond Original Superkings and Richmond Original Kingsize, as well as Richmond Bright Superkings and Richmond Green Filter Superkings, all of which will be available to buy in packs of 20 at an MRRP of just £9.25.
"As demand for value tobacco continues to grow, many consumers are looking for a familiar brand that they know will deliver satisfaction at a low price," Chris Street, market manager UK at Imperial Tobacco commented.
"Some of these shoppers are increasingly moving into Roll Your Own, but as a result, they tend to buy less frequently. Through these latest developments, we're helping retailers appeal to these shoppers with a brand that benefits from over 50 years of heritage and reliable quality, with value that really delivers, to inject growth into their Factory Made Cigarette sales."