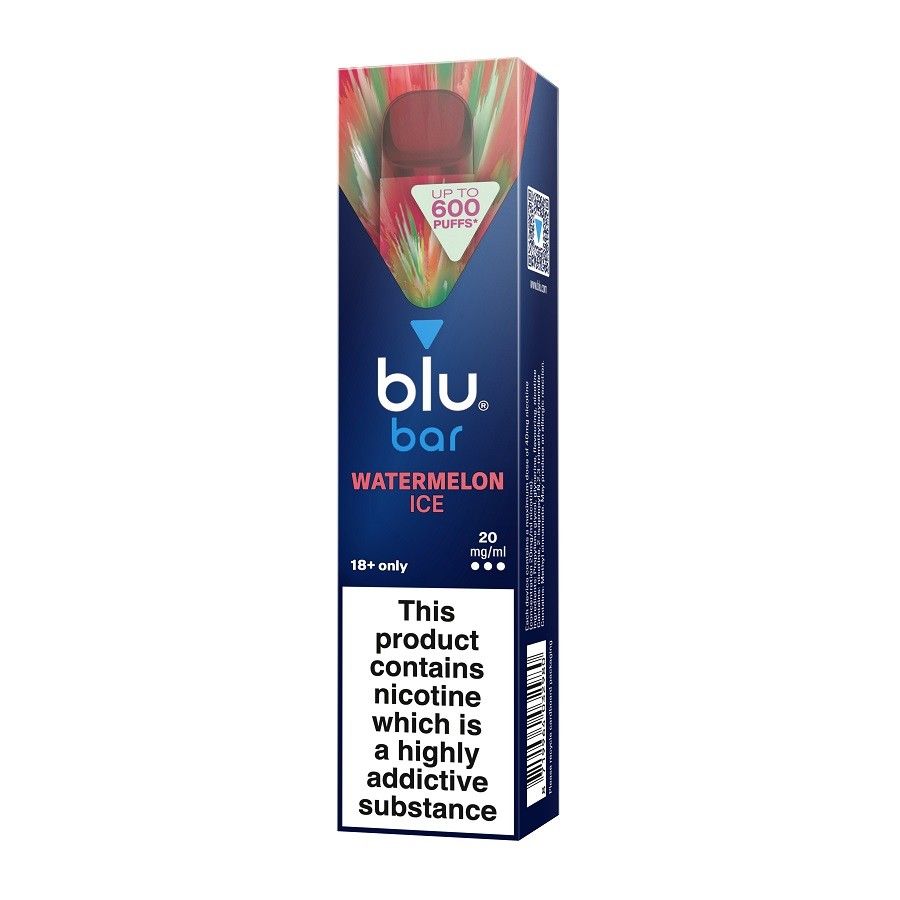 Imperial Brands has announced its entry into the booming disposable vape category, launching the new blu bar vape range.
The new disposable vape offering from blu will be rolled out into the convenience channel from the end of November.
The blu bar range comprises a collection of disposable and ready-to-use vape products with a compact pocket size design that allows for the ultimate on-the-go convenience. Each blu bar device contains 20mg of nicotine in 2ml of liquid providing up to 600 puffs, and features a LED indicator that lights up when in use.
Available to buy at a MRRP of £5.99 per device, the new blu bar range includes six flavours, carefully chosen due to their consumer appeal, including Kiwi Passionfruit, Mango Ice, Banana Ice, Peach Ice, Watermelon Ice and Strawberry Ice.
Each blu bar features bright and vibrant bursts of colour, both on the device and on the pack to create great standout on the shelf and help with range navigation in store.
"Disposables are taking over the vape category, with the segment seeing rapid growth in the last year. In fact, recent figures show they now account for 70% of vape sales. We're really excited to be joining this flourishing market with our new blu bar range, offering a great quality product from the well-known blu brand that consumers know and trust," said Tom Gully, Imperial Tobacco's Head of Consumer Marketing UK&I.
Imperial will be supporting the launch of blu bar with a special Profit on Return deal of up to 43 per cent at wholesalers, as well as through a new dedicated blu bar trade microsite, which will launch on 3 January.
The blu bar Knowledge Hub will provide retailers with everything they need to know about the range, including useful articles, video content and quizzes, as well as the chance to win prizes.