With its delightful assortment of morning pastries, breads, baguettes, doughnuts, and cakes, the Nisa Local store on Bury Road, Bolton has become a go-to destination for shoppers, and bagged the 2022 Bakery Retailer of the Year Award at the 34th Asian Trader Awards.
Store managers Michael Atherden and Paula Lafferty, friends of many years' standing, manage all three stores of the owners, Sanjay and Prudip Naran – Nisa Parr Lane in Bury and Premier Ashworth Lane in Bolton being the other two.
The newly refitted store was previously owned by Co-op and 90 per cent of its trade remains local, with nearly all the ex-multiple customers retained despite a new one just a short distance away – such is the well-run, well-stocked and deliciously aromatic effect of the store's bakery installation.
"The fresh breads are baked daily. We do cakes, pastries and croissants, and it's all popular. Carrs Pasties are best sellers, it's a local business. We move with the times to cater for the demand," Paula says.
They have a core range of best-selling lines and other lines which they make sure to rotate periodically, to offer customers something new. This means that their shoppers can always expect to find something new and exciting on their shelves. They have a one-meter bay as well as off shelf sites around the store for impulse pick-up line such as £1 grab bags, offering an exciting selection of goodies that are perfect for a quick and affordable treat.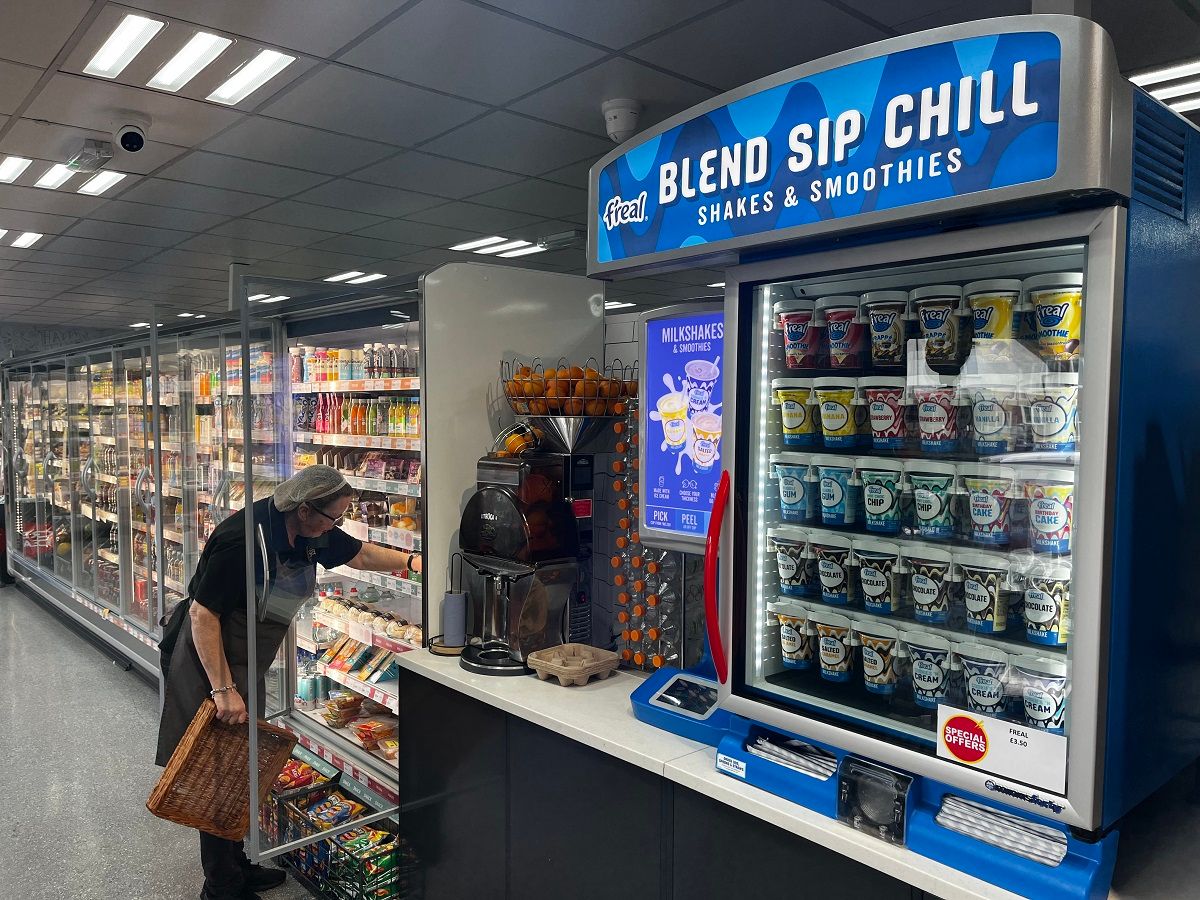 Food to go is a big focus for the store, and has proven one of their best-selling sections. The first aisle of the shop is dedicated to food to go, with hot food, pizza, Rollover hot dogs and several coffee and slushy machines drawing customers in.
"We are now able to cater for breakfast, dinner and tea for our customers – both on the go and through fresh and chilled. There is something here for everybody. The milkshakes, slush machines and fresh orange juice – we offer all sorts," Paula says.
"We also have small drinks and sandwiches on the first aisle making it easy for customers to grab what they want," Michael adds.
Sustainable store
Michael and Paula are also making sure the store is also playing its part in sustainability and zero waste, with the addition of a refill station in a recent shop refit.
Keen to incorporate new ideas and offer shoppers something different, they have installed a zero-waste refill station in June, a first for them but a concept which is already proving popular with the residents living locally.
"It's about reducing single-use plastic, but it's also about the customer value. They only need to buy what they need rather than buying a big kilogram packet or something," Michael says.
"It's proven extremely popular because you can just buy what you need," Paula adds. "They absolutely love it, it is different. We sell a lot of different things now and that means customers no longer need to run into town because of the range we sell."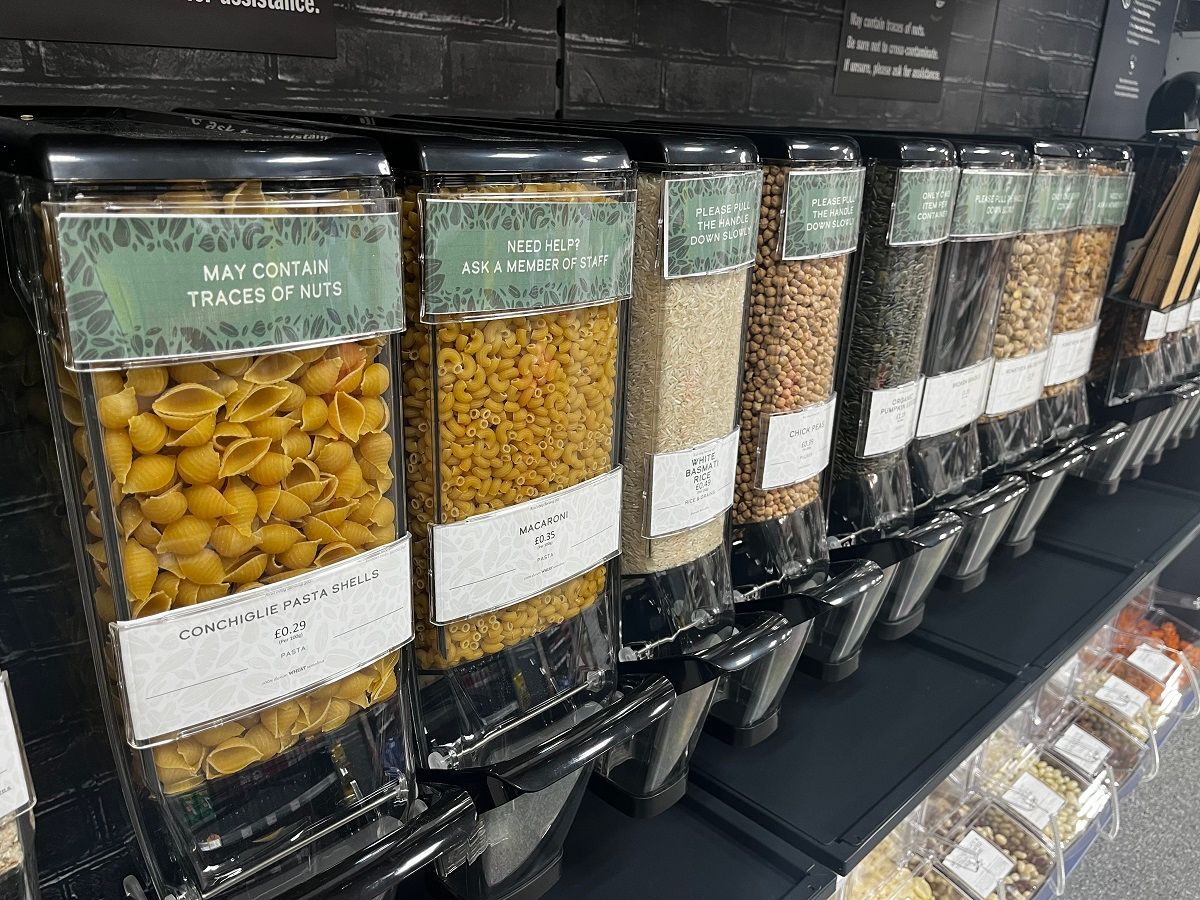 With a strong focus on food to go, fresh produce along with a chilled range, the retailers decided the refill station supplemented their offer and acts as a unique selling point in the local area.
"We know that times are tough financially for a lot of people now and purse strings are getting tighter and tighter with prices going up. Customers are questioning if they need to buy that big bag of pasta when they only want a little bit," Paula says.
"How many times have your kids gone to school and needed two ounces of something and you've needed to buy a bag and then bin it. And then the next year you need it again. Money is tight and we want to be providing as much value for money as possible in the local area."
Currently selling foodstuff including nuts, grains, seeds, cereal and pasta, they have ambitions to introduce this concept in all their stores in the future.
"Going forward, zero waste is going to be important to us. I think it would be good to be in all stores but I know that isn't always possible at the moment," Michael says.
And, the section is currently one of the best-selling areas of the store. "It's growing week on week. It's working well," he adds.
Tackling costs, supporting shoppers  
They have also invested in energy efficient chiller doors and lighting as part of their recent refit.
"All the fridges are new and came in through the refit," Paula says. "I absolutely love the refit. Everything in general has been selling well. Everyone is looking for a bargain and we offer such a diverse product range now that we've seen footfall increase significantly recently."
While food inflation continues to remain at eye-watering, record levels, Michael and Paula support the customers with strong promotions and keep their prices in check.
"We review the prices daily, obviously to keep up with the competitors, but we have got to care for the area that we are in and we need to get the customers what they need as well," Paula says.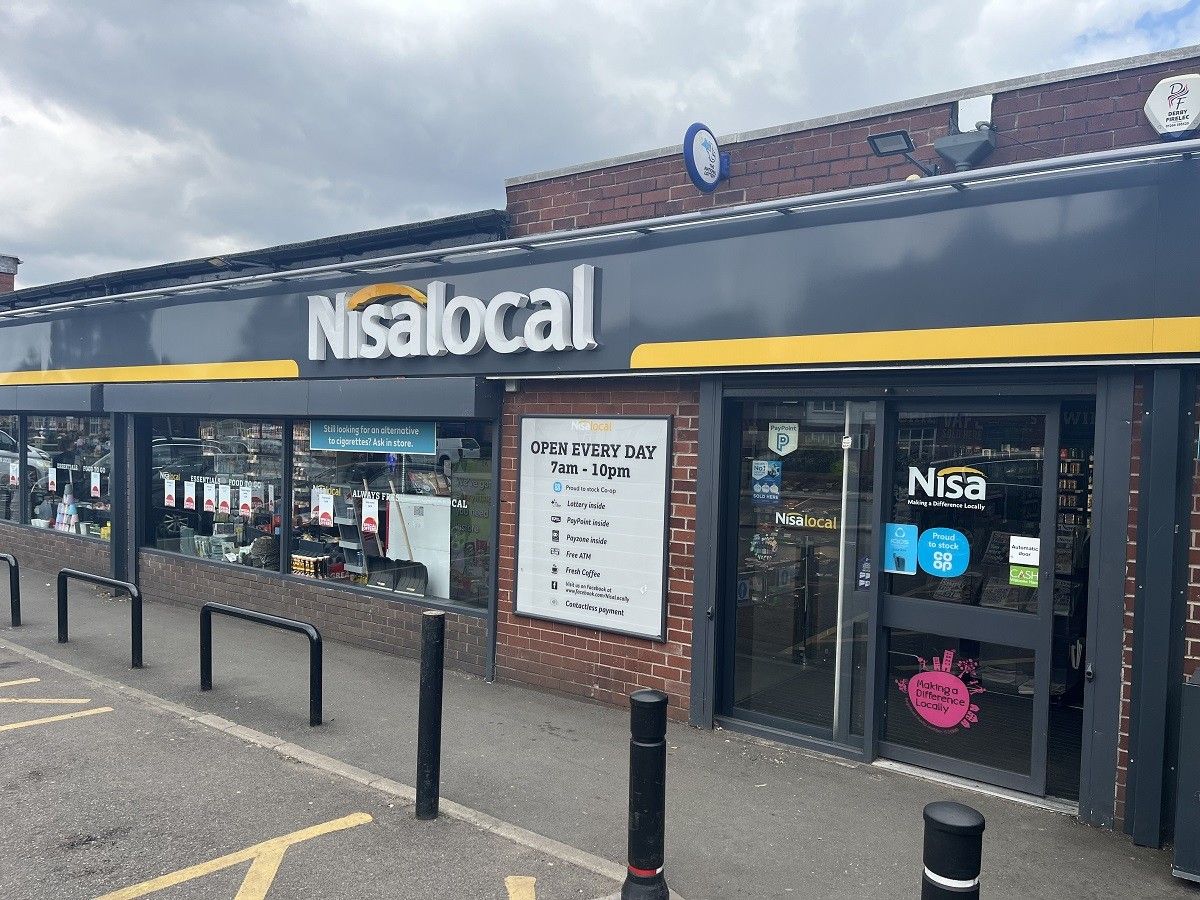 Michael adds that the local suppliers, like Carrs Pasties (a family-run bakery in Bolton), often make a difference. "We are offering things that the competitors aren't offering, which brings in footfall," he notes. "We work with different suppliers on different areas. We supply local pies and pasties, local Bolton Gin."
Significantly, "it keeps local people in jobs," Paula adds.
In another measure supporting the local community, they have installed new washing machines outside, so that customers can come and do the washing.
They opened the store in the midst of the pandemic, in April 2021, and they feel the appreciation the local stores have garnered during those times still stands them in good stead, with regular customers coming back more and more. They also attract a lot of passing trade.
But, the appetite for another pandemic trend, the home delivery of groceries, is dwindling, they say. "It seems to have been in decline over the last six months," Michael says.
Staying ahead
The 2500 square feet store had undergone a full refit before opening in 2021, and Michael and Paula have just completed another refurbishment. For them, the process of investing in the store essentially involves constantly responding to the customers' needs.
"It's looking at the wider community," Michael says. "What's going on in the area? What's going on nationally? It's about what you guys are buying, what you need, staying on top of new trends."
And keeping ahead is an imperative because they have tight competition locally, with Morrisons, Aldi, Iceland, B&M, Home Bargains and a vape shop all within just a few yards.
"So we have everything. It's about offering the difference, offering the food-to-go section, they're always having something different that they want to buy and so they want to come here," Paula says.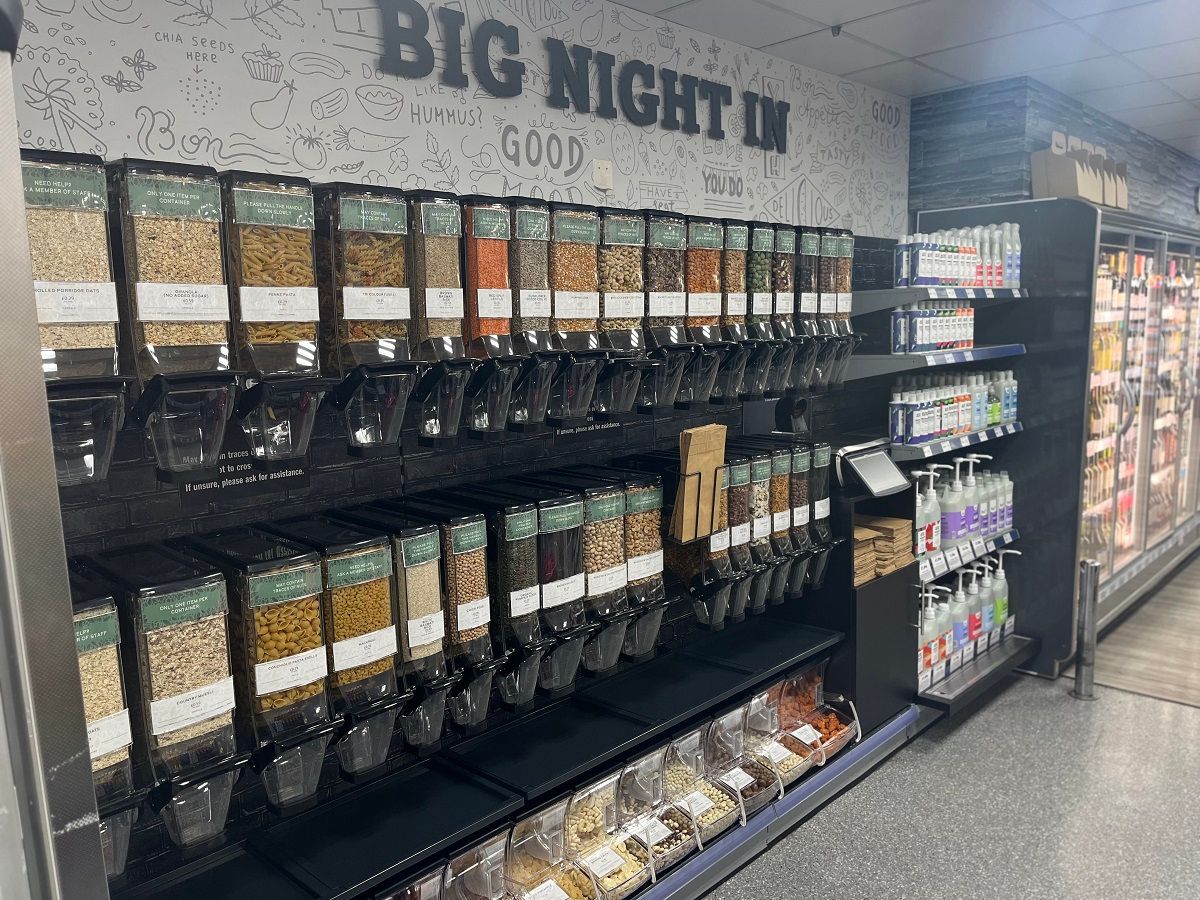 Promotions and good deals also play an important role in attracting shoppers, along with providing a fantastic service in store, they add. The store fosters a warm and welcoming atmosphere, with the friendly staff taking great pride in assisting customers.
"They're not just a customer, personal experience with the customer is important. They are all friends and we have conversations with them," Paula says.
Michael adds: "It's the service in-store that pretty much attracts the community in, rather than going to a big multiple."
They are very much involved with the community, with their various charity fundraisers and raffles, annual Christmas events and the sponsorship of the local girls' football team.
When it comes to promotions, they try to offer something different. "A lot of shops have the same promotions over and over again, the same cycle," Paula notes. "We just try something different, instead of the same standard promotion."
Being agile
Both Paula and Michael have previously worked with the Co-op – for almost two decades, in fact, and now working in the independent retail sector, they really enjoy the freedom that comes with it.
"It's the freedom to use your own creativity, stocking different suppliers, bringing something different, different ideas, [that's] what you don't get in the major multiples. We can react to the trends quicker, to the customer demand quicker," Michael says. "It takes a long time to roll something out."
Paula says the setting is perfect for them. "We absolutely love it. We absolutely love working here. We went far and we have never looked back."
Making things even smoother, the store's owners, Sanjay and Prudip Naran of SMS & Sons Retail Ltd, have reposed their trust in the two, giving them full control over the stores, and stepping in only when if it's something they can't deal with.
Bright, clean and immaculately merchandised, this charming store is a joy to approach, a joy to walk into, and a joy to shop. No wonder that the two managers' commitment to quality, innovation and exceptional service has earned them the coveted Award.