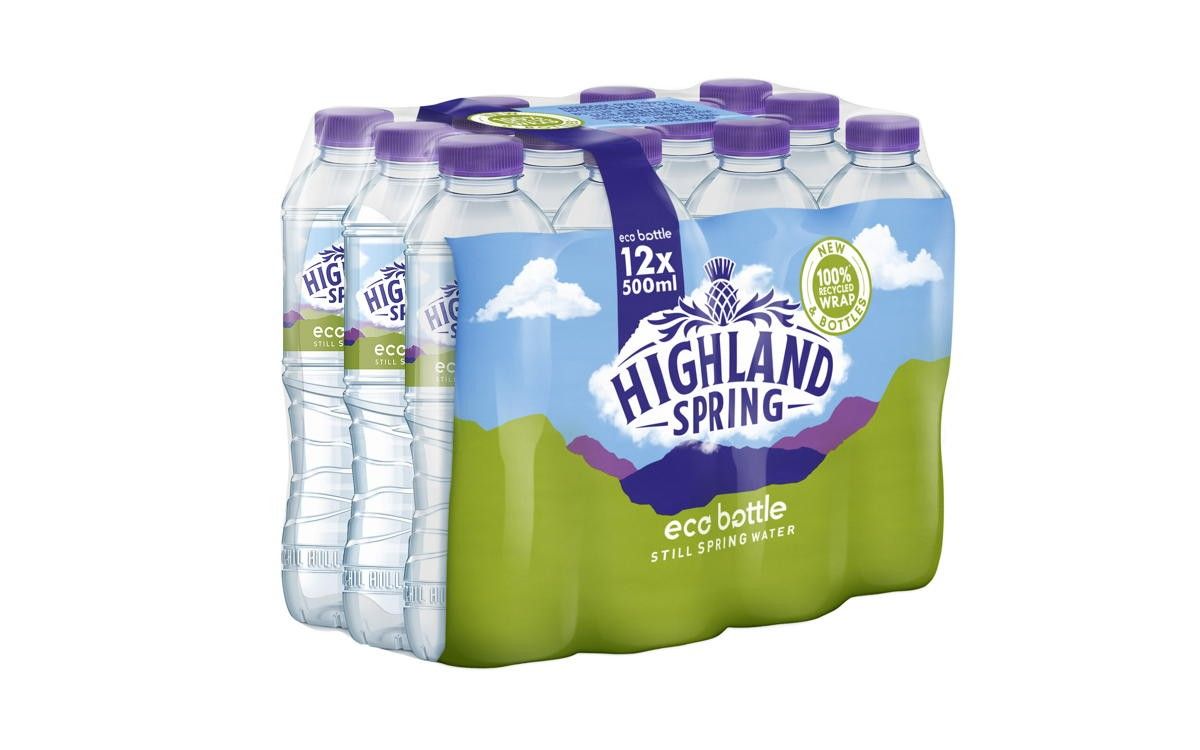 Highland Spring Group said it has achieved its target of achieving carbon neutrality across UK operations.
The Carbon Trust has certified the business as carbon neutral for its UK operation's 2019 baseline period  (scope 1 & 2 market-based emissions and scope 3 business travel), in accordance with the internationally recognised PAS 2060.
"I am pleased that we are announcing carbon neutral status in line with our ambition to achieve this target before the end of 2021. This is one element of our sustainability strategy, and we are working hard to continue to reduce our environmental footprint across all areas of the business," Simon Oldham, joint managing director at Highland Spring Group, said.
"We remain fully focused on becoming net zero by 2040 and will continue to take actions that ensure we are creating a positive impact for people, society and the planet."
A leading producer of natural source waters, Highland Spring Group said its primary efforts continue to focus on permanent emissions reductions. Key steps taken by the business to reduce its organisational footprint include purchasing electricity from 100% renewable sources, with 100% of electricity at all UK sites supplied from these sources by the end of 2021, and the implementation of a number of energy saving initiatives.
To neutralise its impact in the immediate term, the group has also offset residual emissions by purchasing Gold Standard offsets to achieve carbon neutrality.
As part of their overall journey to net zero, the company said it will now work towards a 50% reduction in emissions by 2030, versus 2019 baseline, and a target of net zero emissions by 2040, five years ahead of the Scottish government's proposed 2045 target, and 10 years ahead of the UK government's deadline.
The business is working with Carbon Intelligence to develop an emissions reduction roadmap and set credible and robust science-based targets. The group has also signed-up to the United Nation's 'Race to Zero' campaign.
Highland Spring was the first brand to introduce a 100% recycled and recyclable bottle in the UK, and for the last 20 years has achieved organic accreditation from The Soil Association for its protected water catchment area.