People in the North East are being urged to help shut down criminals dealing in illegal tobacco this summer as the Keep It Out campaign launched this week.
Health campaigners Fresh have also urged the government to do more to make smoking history including more action to tackle the illegal tobacco trade and a licensing scheme for any retailer selling tobacco.
New figures show that over one million illegal cigarettes were seized across LA7 region last year. Around 11 per cent of the total tobacco market in the North East is illegal.
Trading standards teams have been active across Tyne and Wear, Northumberland and County Durham seizing 1,030,900 illegal cigarettes and nearly 340kg of illegal hand rolling tobacco in 2021-22 through Operation CeCe, a partnership between National Trading Standards and HMRC to tackle illegal tobacco.
Since 2017, Keep It Out, a major campaign aimed at tackling the illegal tobacco market, has resulted in over 2,000 tip offs from within the region and over 9,000 nationally. All people have to do to report anonymously is visit www.keep-it-out.co.uk or telephone 0300 999 0000.
"If we can do more to reduce smoking, we'll have the biggest impact on reducing the illegal trade. Increasing tobacco prices is the most effective way of preventing children starting to smoke and to encourage smokers to quit, and what we need now is a new properly funded national tobacco control plan which includes a levy on tobacco manufacturer profits to fund prevention work and enforcement," Ailsa Rutter, Director of Fresh and Balance, said.
"Shops need a licence to sell alcohol so why not also for tobacco?  This would mean any shop selling illegal cigarettes or to children could have this removed, making it easier to reduce the flow of young smokers."
Fresh is the UK's first dedicated regional programme for tobacco control, currently funded by councils in the North East.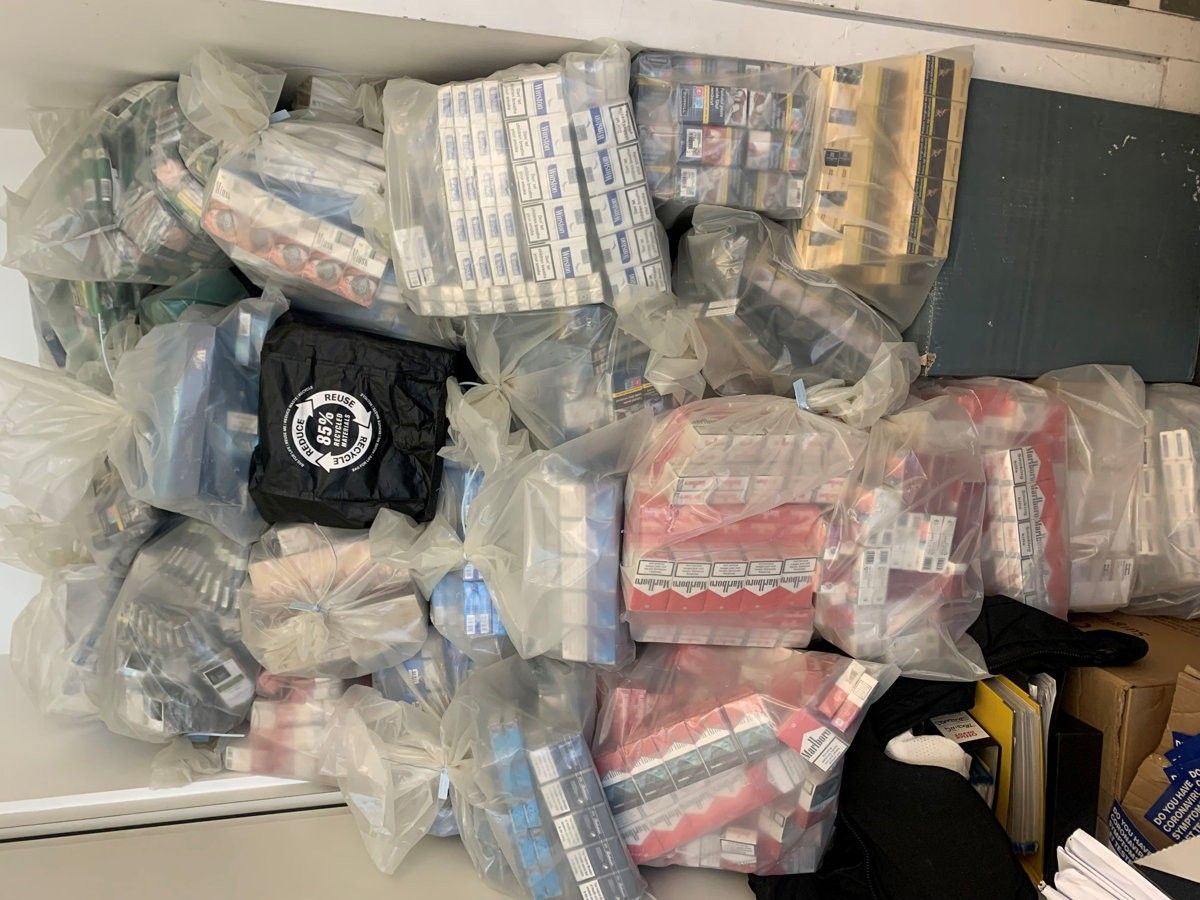 Supporting the campaign, John McClurey, a former shopkeeper who retired in July and whose own father died from smoking, said: "It's clear to retailers now that the tobacco market is on the long term decline with more and more smokers quitting to improve their health and to save money, and we'd much rather have customers with more money in their pockets to spend on products that won't kill them.
"More needs to be done to close down those shops that are selling illegal tobacco – including to children – and it's a no-brainer than businesses should have a licence to sell tobacco that can be removed if they break the law."
National Trading Standards state that the illicit tobacco trade is often part of other criminal activity including drug smuggling and people-trafficking. People who sell illegal tobacco are often the last link in the end of that criminal chain.
"The trade in illegal tobacco harms local communities. Having removed 13 million illegal cigarettes, 4,300kg of hand rolling tobacco and almost 110kg of shisha products from sale across England and Wales in the first year of Operation CeCe, the partnership between National Trading Standards and HMRC continues to successfully disrupt this illicit trade," Wendy Martin, Director, of National Trading Standards, said.
Nationally, the amount of illicit cigarettes consumed has fallen significantly in recent years:  in 2005-06, around 10 billion illicit cigarettes were smoked, compared to 2.5 billion in 2020-21, representing around 9 per cent of the total cigarette market. Illegal hand rolling tobacco makes up around 34 per cent of the hand rolling market.
Smoking rates have also nearly halved in the North East from 29 per cent in 2005 to 15 per cent of people currently smoking now. However research in the North East shows around 11 per cent of all tobacco smoked is illegal, and 7 in 10 children aged 14-17 who smoke have been offered and have tried illegal tobacco with "tab houses" and shops the two main sources for children and adults.
Illegal tobacco – how big is the market in the North East?
Figures from the 2021 survey of 1878 people in Northumberland, Tyne and Wear and County Durham (including 100 children aged 14-17) found:
More than 7/10 children aged 14-17 who smoke (74%) have been offered illegal tobacco and half (49%) buy it. Houses or "tab houses" are the source for 75% and shops 14% of children's illegal tobacco purchases
Around 11% of all tobacco smoked is illegal – largely unchanged since 2015 but lower than 2009 (15%). That means around 128m illegal cigarettes bought in the NE per year with an annual duty loss of around £55m
15% of smokers in the sample area (or around 36,000 people) buy illegal tobacco. That's down from 23% of smokers in 2011. However 61% of buyers now purchase it at least once a week – an increase
43% of adult buyers mainly purchase from a house or "tab house", and 29% from a shop (29%). Street sellers make up 9% of purchases and online only 5%
16% of current smokers say they are often offered illegal tobacco
More than 8/10 buyers of illegal tobacco say it helps them to smoke
What is illegal tobacco?
Illicit whites – brands which have no legal market in the UK
Non-UK duty paid – genuine UK brands brought into the country and sold without duty being paid
Counterfeit – illegally manufactured and made to look like recognised brands
Why is it a problem?
Children: children and young smokers are often targeted by people who sell illegal cigarettes, making it even easier for them to get hooked on smoking. The people making money out of this do not care who they sell to.
Safety: young and vulnerable people are often the ones to visit private addresses to buy cigarettes. It puts them into risky situations with people who might also be selling alcohol, drugs and stolen goods.
Crime: the illegal tobacco trade has strong links with organised crime and criminal gangs, so many of the people smuggling, distributing and selling it are involved in drug dealing, money laundering, people trafficking and even terrorism.  Even small time local sellers are at the end of a long criminal chain – selling illegal tobacco is a crime
Health: while both legal and tobacco are equally harmful, illegal tobacco keeps smokers smoking and gets kids hooked on a lethal addiction