Leading confectionery wholesaler Hancocks has revealed a selection of brand-new lines to its range, urging retailers to stock up on the latest novelty products to maximise sales over the busy summer period.
The selection of novelty products includes new pick n mix sweets, lollipops and children's impulse buy options from popular brands including Kingsway, Warheads and Zed Candy.
There are two new additions to the Kingsway pick n mix range – Sour Watermelon Slices and Jelly Snakes, available in 3kg bulk bags and retailed at £1.29 per 100g.
Hancocks is now stocking Zed Candy Jumbo Jawbreaker lollipops which are expected to be a big hit among young shoppers.
They come in a 30p price-marked display box, making them the ideal pocket money treat.
These lollipops have delicious layers of hard candy with a liquid centre and they're available in two flavours – sour cherry and blue razz.
Also new at Hancocks is the Teenage Mutant Ninja Turtles Chocolate Surprise Egg RRP £1.20 which is expected to fly off the shelves with the new Mutant Mayhem film set to hit the cinemas in August.
Kids will also love the Warheads Push N Twist Candy Pop RRP £1.29 which is a sour strawberry-flavoured lollipop in a push n twist reusable case.
Retailers looking to expand their vegan confectionery range are encouraged to stock the new Vidal Giant Vegan Strawberry Cables which are a vegan-friendly alternative to the popular long gummy sweets with a fondant filling.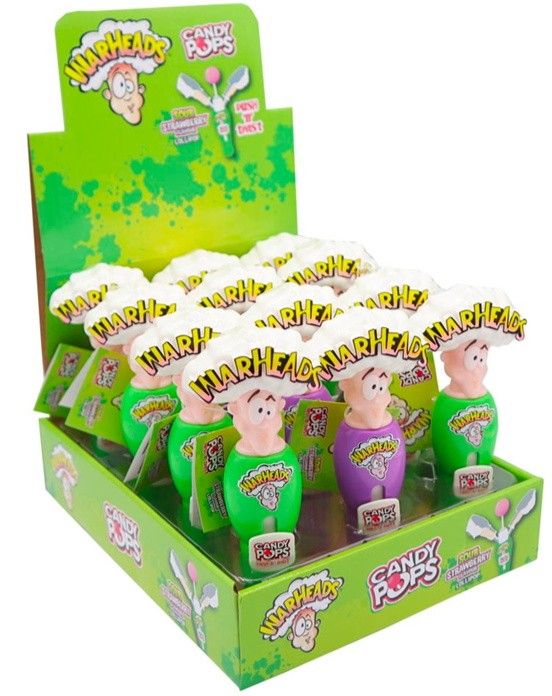 "We're really excited about the range of new products available to our customers this summer," Kathryn Hague, head of marketing at Hancocks, said.
"We're always aiming to provide retailers with new and exciting novelty sweets so they can provide their shoppers with the best selection of treats to keep them coming back for more.
"With children off from school and a lot of families enjoying holidays, summer is a great time to drive confectionery sales.
"We encourage retailers to stock up on children's NPD products, impulse purchasing options and pick n mix sweets to cater to the increased demand."