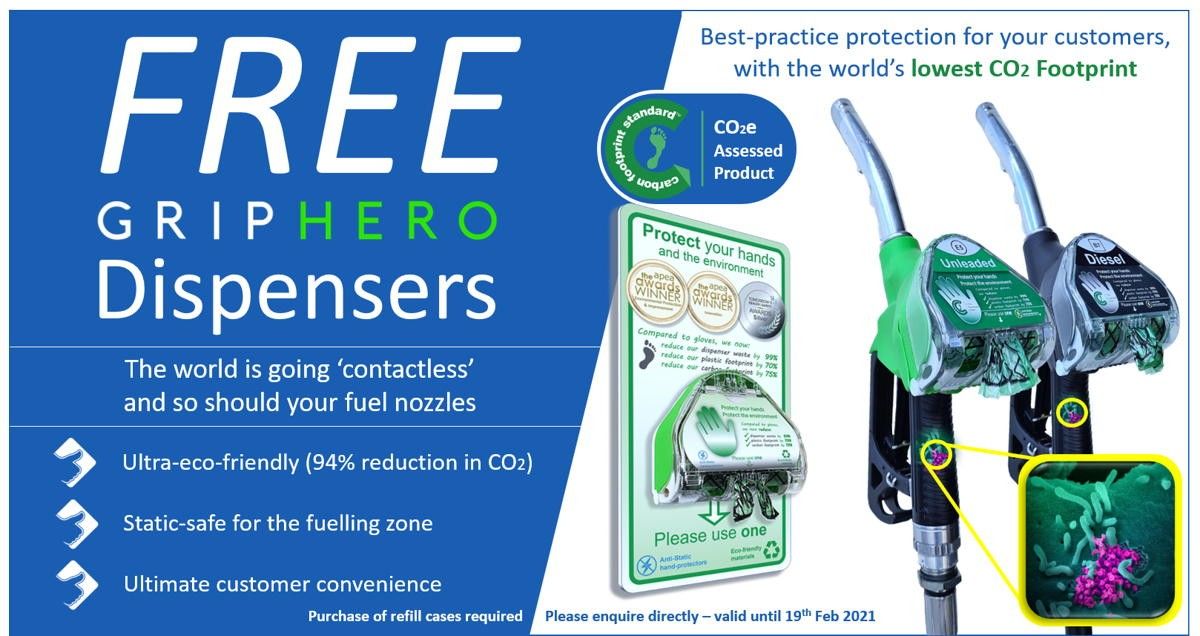 GripHero said it will provide its hand-protection and on-the-nozzle dispensers for fuel pumps and fuel bays free to forecourts across the globe.
The company has made a similar decision in March last year as part of its COVID-19 pandemic response.
The latest announcement comes as more transmissible variants of Covid-19 have emerged, the company said, adding that by not charging for its dispensers over the next month, it hopes to help forecourt owners and networks put an end to the potential transmission of the virus at the fuel pump.
The dispensers also help in protecting customers from chemical and biological contamination, fuel contamination and the transmission of other illnesses and disease that can be contracted from the handles of fuel pumps.
"Having created the only hand-protection dispenser solution that is permitted in the refuelling zone internationally, due to our use of anti-static materials, we believe we have a duty to play our part in enabling all forecourts and drivers to benefit from 'contactless' refueling," commented Oli Yeo, founder and managing director of GripHero.
"By giving forecourts free hand-protection dispensers for fuel pump handles and fuel bays we aim to be part of the preventative solution to a very real problem, enabling drivers to withdraw hand-protection at the point of fuelling without coming into contact with a surface that could otherwise have been touched by hundreds of other drivers, many of whom could be asymptomatic."
The offer of free dispensers is available to all fuel stations internationally until 19 February 2021, enabling forecourts owners to not only protect their customers, but reduce their carbon footprint by up to 94 per cent compared to standard gloves.
Last year, the company received a great response, with thousands of forecourts taking up the offer on five continents. Given that new strains of Covid have become more transmissible, GripHero hopes that its latest limited-time offer will result in many thousands more forecourts taking immediate action to protect their customers.