When Pete Patel was announced as winner in the Convenience Chain of the Year category at the 2021 Asian Trader Awards, it was the third consecutive win for the soft-spoken retailer, who won the Shop Safety Best Practice Award in the previous year and the Bakery Retailer award in 2019.
The Asian Trader Convenience Chain Award, supported by Dr. Beckmann, celebrates the maturing of the convenience sector, as more and more impulse entrepreneurs expand into multiple sites and establish themselves as true convenience chains. With five convenience stores, all under the Bestway's Costcutter fascia, in addition to a Bargain Booze outlet, Pete represents one of the pioneers in this expansion, coming back to retail a decade ago with a steely determination to be a multi-site operator.
"We always had single sites. It was probably about 15 years ago, when we sold our last site, I took a break from retail. And then I decided that when we come back into retail, we will be a multiple store operator, not a single site player. That was a real turning point," he says.
Pete's parents bought their first shop in 1980, in Orpington, Kent, when he was just five. He has been brought up around shops all his life, joining the trade filling shelves by colour. They still own their second shop in Brentwood, Essex where he also has the Bargain Booze store. His other stores are located at Brockley, Lewisham; Southborough, Tunbridge Wells; Heanor, Derbyshire and Meopham, Gravesham, his latest and the first dual-branded Costcutter-Bargain Booze store.
Multiplying
Running six stores, he is very much aware of the importance of delegation, and ensures that staff are taken care of. He recruits the store manager and the assistant manager and then it's the responsibility of the store manager to recruit all the staff within the store. All his staff enjoy a 10 per cent discount
"We have staff training within the store and each store manager has the same staff training manual. So they're all trained to the same standard," he adds. "And I keep the store managers up to date with any decisions I'm making in the background which affect the store."
It also helped that his first store was in Derby, 180 miles from the family home in Kent, playing a big part in letting go of the reins and learning to delegate. "When we opened that store (in 2011), I stayed in Derby for one year. And then, after six months of being there, I decided who would be the store manager. And, in fact, I have had the same store manager since I left Derby," he says.
"The turning point came when I realised that by having faith in your store team and giving them the responsibility to run your business, it encourages them to work better and it gave me the opportunity to grow from a single store operator."
He has also perfected an operational model that is consistent across stores. "Once we got to the second store, we were sort of trying different ways to operate the stores, and we made some mistakes along the way, but then we now believe we have a formula that works, and we use the same format. So operationally every store works the same," he says.
One advantage of this is that he can easily redeploy staff, when necessary. "We have got stores near to each other, and if I need to cover another store with another member of staff, someone can go from one store to another store. And operationally it will be exactly the same. One doesn't have to learn anything new," he notes. "So it was very important that we made sure that every store operated the same way."
Technically speaking
Technology has also made it quite a lot easier. A fully integrated IT system allows him access to all stores any time. "And there is stuff like electronic shelf labels, which means I can change the prices from wherever I am and it will change in all of the shops," he adds.
They also use a labour management company called S4labour. "They just use their mobile apps for clocking in and clocking out and for their wages. So that makes it easier for us, to keep the rotas up to date and stuff," says Pete.
All of his stores have unique points of difference, catering to their location and customer profile, but he notes they all have the same DNA – and that is of a business grown on the best customer service possible.
"I spend as much time as possible when we take on or open a new store. The majority of my time is focused on the new store so that it starts off how I want it to grow. The team learns the DNA and adapts to it. I make sure the team is always fully engaged with the decisions within the store to make them feel it is there store as much as it mine," he says.
Symbol support
As an independent multi-site operator, Pete feels that the support from a symbol group is crucial in running the stores.
"One of the main advantages (of joining a symbol group) is having all the stock delivered," he says. "Having multiple stores, I can't be in every store. So it was important to be with a symbol group partner that can deliver the order to the shop. Plus a brand that people recognises is important as well."
He adds that having a group like Costcutter has worked very well for him. "They have got the knowledge of what product ranges to put in, they have got knowledge of how the store layout should work. They help with advertising the store when you are opening a new store," he goes on.
He particularly values the help from his business development manager at Costcutter. "He's always coming around giving you ideas, and especially with multiple stores, he'll go and look at the stores and if there's an issue, he come back to me," he says. "For example, he goes to Derby more than I go to my Derby shop and feeds back, so he's got my eyes on the road."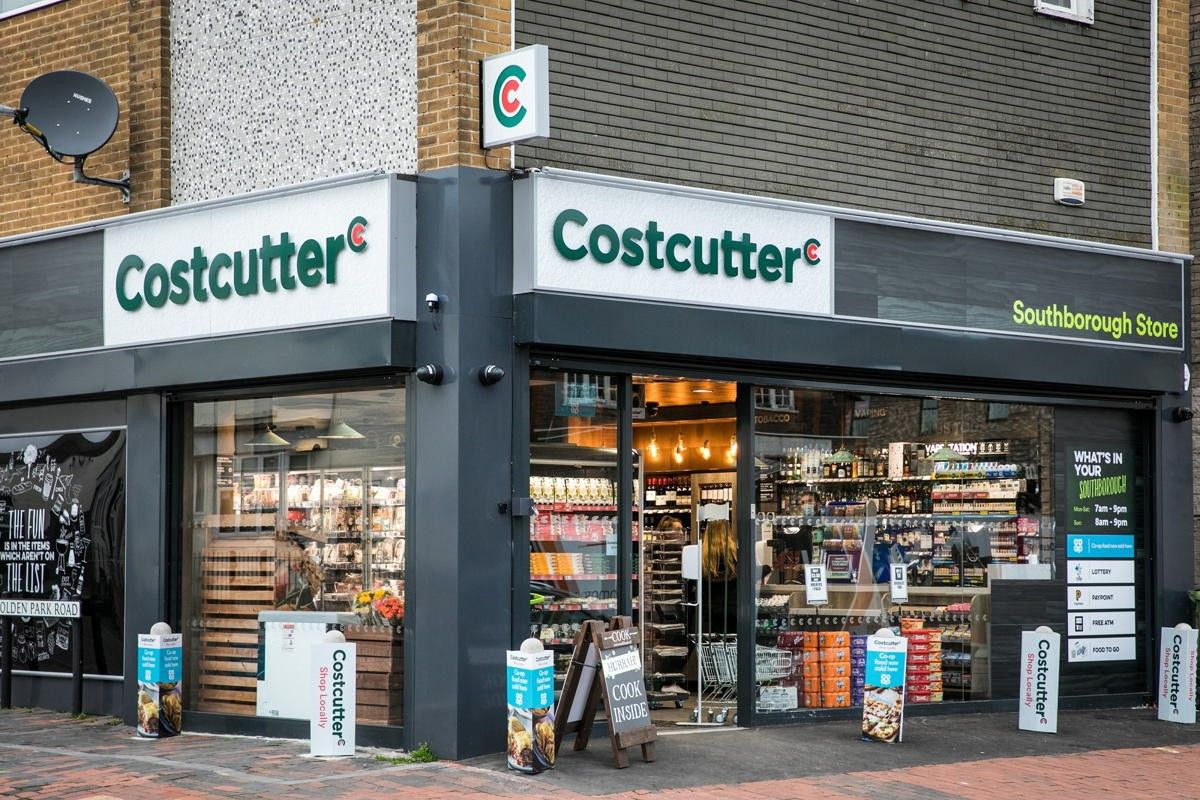 The integration of Costcutter into Bestway Wholesale's retail proposition is also working well for him. Pete's Meopham store, opened in January this year after a complete refurbishment, was the first dual-branded Costcutter-Bargain Booze store under Bestway's dual-store strategy.
The innovative concept allows retailers with Bestway symbol groups like Costcutter, Select Convenience and best-one to take their beers, wines and spirits offer to the next level through the Bargain Booze store element, while the focus remains on a strong fresh food offering and a strong presence of local and regionally sourced products.
Pete says the concept has definitely helped the store to stand out, as the 1800 sq ft site trades less than 100 yards from a multiple convenience store (Tesco Express) that has been there for many years.
"Sales have gone up about 125 per cent overall and alcohol sales have more than doubled," he says. "The key point of difference is Bargain Booze, because there's no other convenience store in the area that offers the same range of alcohol and that pricing that we can offer. Also, in that particular store, we have a lot of local suppliers for food products."
Pete believes that the Costcutter takeover by Bestway Wholesale gives retailers more opportunities to buy stock from, in addition to the benefits expected from greater buying power, but he feels that an offer like Co-op own brand range is essential for the success of the stores.
"I think a major, a multiple own brand is vital. Whether it's Co-op or another supermarket own brand, it's important. I don't think having an independent own brand will work. It needs to be a multiple own brand," he says.
Investing in stores
Pete is one retailer who continuously invests in his stores. He did a major refit of his Brockley store in 2018 and opened the Southborough store in September 2020. Now, the latest one, at Meopham, has seen the site double in size with a big extension.
He is known for his meticulous, data-driven approach to store openings and refurbishments, backed by thorough research of the area and demographic. He also makes use of the data on their customer persona from Costcutter's Shopper First programme and tailors his range accordingly.
At present, Pete's priority is to make sure that the refrigeration is up to date. "Because obviously, we are having this [energy bills] issue, so making sure you have got new refrigeration which is more energy efficient. At the moment, we are focusing more on energy consumption. The store has got an older lighting system. We are upgrading it to LED lighting. The next sort of 18 months will be [about] energy efficiency," he explains.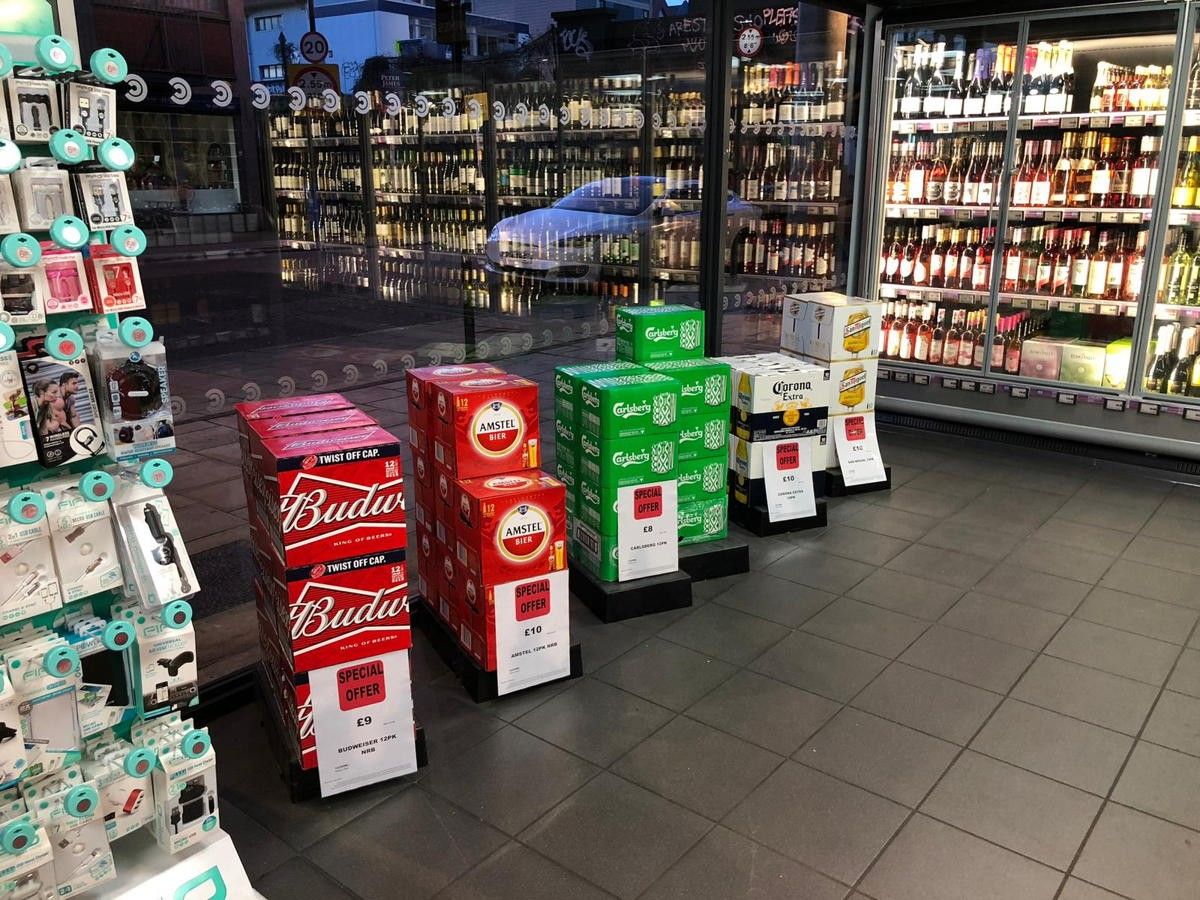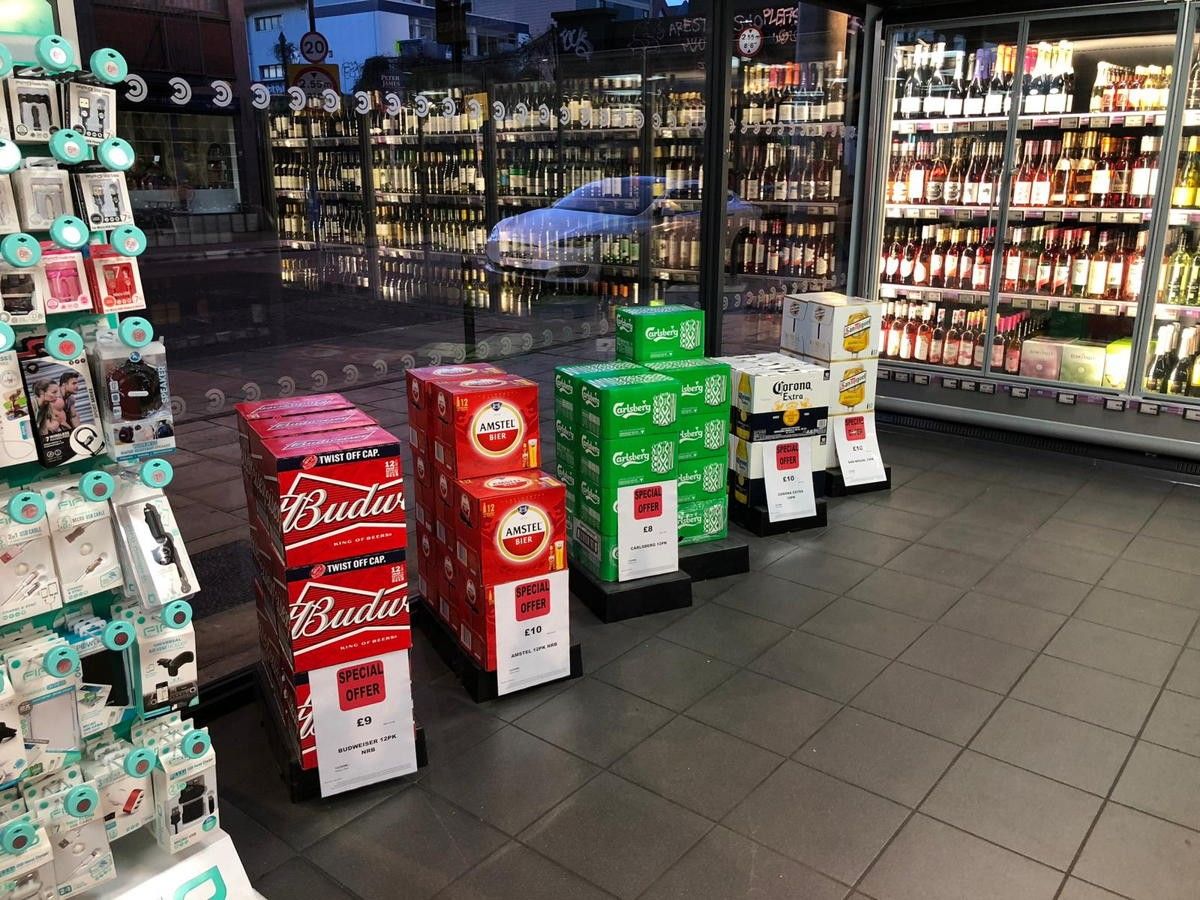 While the cost-of-living crisis and inflationary pressures affect the business, Pete hopes that the customers would not abandon their local stores, just as in the Covid-19 pandemic.
"I think people are not going to supermarkets to do a larger weekly shop. They are going to stay more local and do daily shopping," he says, adding that people would also prefer to have a good meal at home instead of eating out in restaurants. "So they come in and get a good quality meal and a nice bottle of wine, which is going to save them a lot more money than going to a nice posh restaurant."
He has seen a decline in shoppers since the pandemic restrictions ended, but the sales have now "levelled up", he reveals.  "It's back to what it was. For the last year, if you look month on month, we are now actually up. We are still in a good place."
Pete agrees that margins are going to be an issue if the current situation persists. "We are seeing price increases on a daily basis at the moment. So I do think margins will become an issue," he says.
"The advantage I had, well, I've got access to Costcutter, I've got access to Bestway cash and carry, obviously, we have got the margins and so I can shop around and find cheaper goods. Possibly my cost of goods can be reduced by having access to all the different wholesalers," he adds.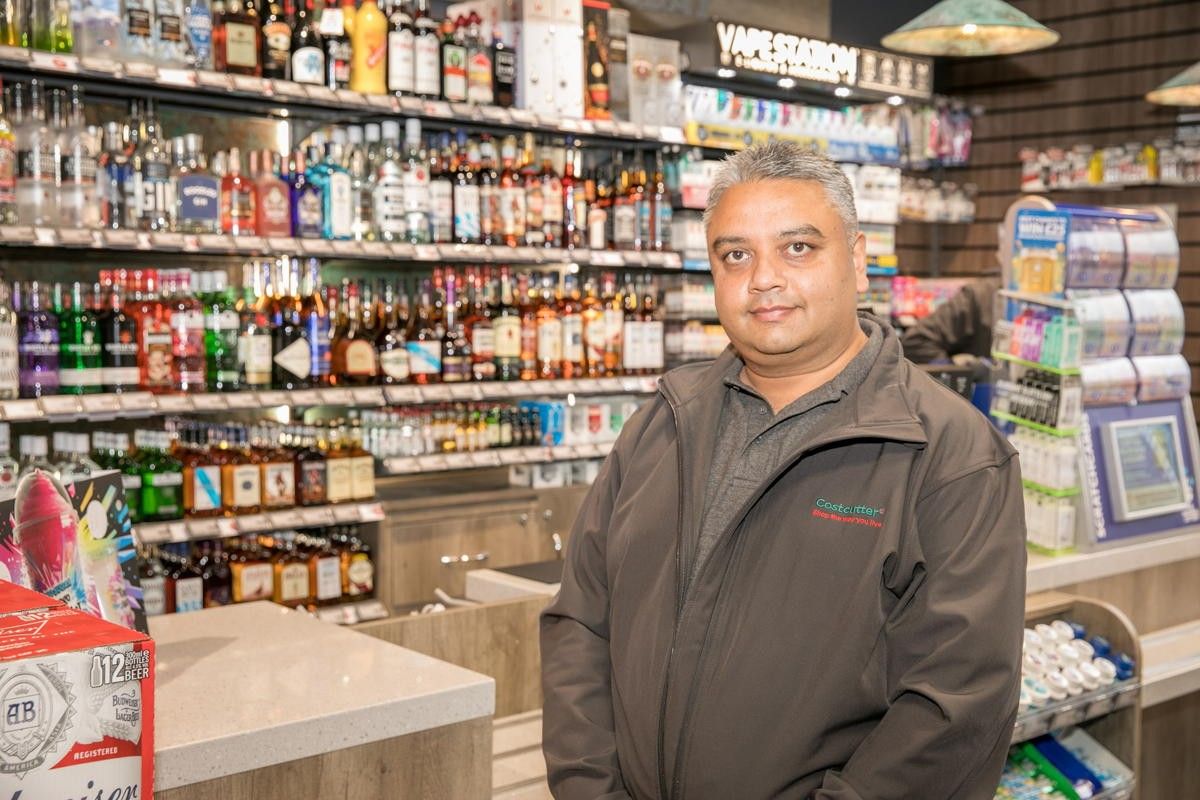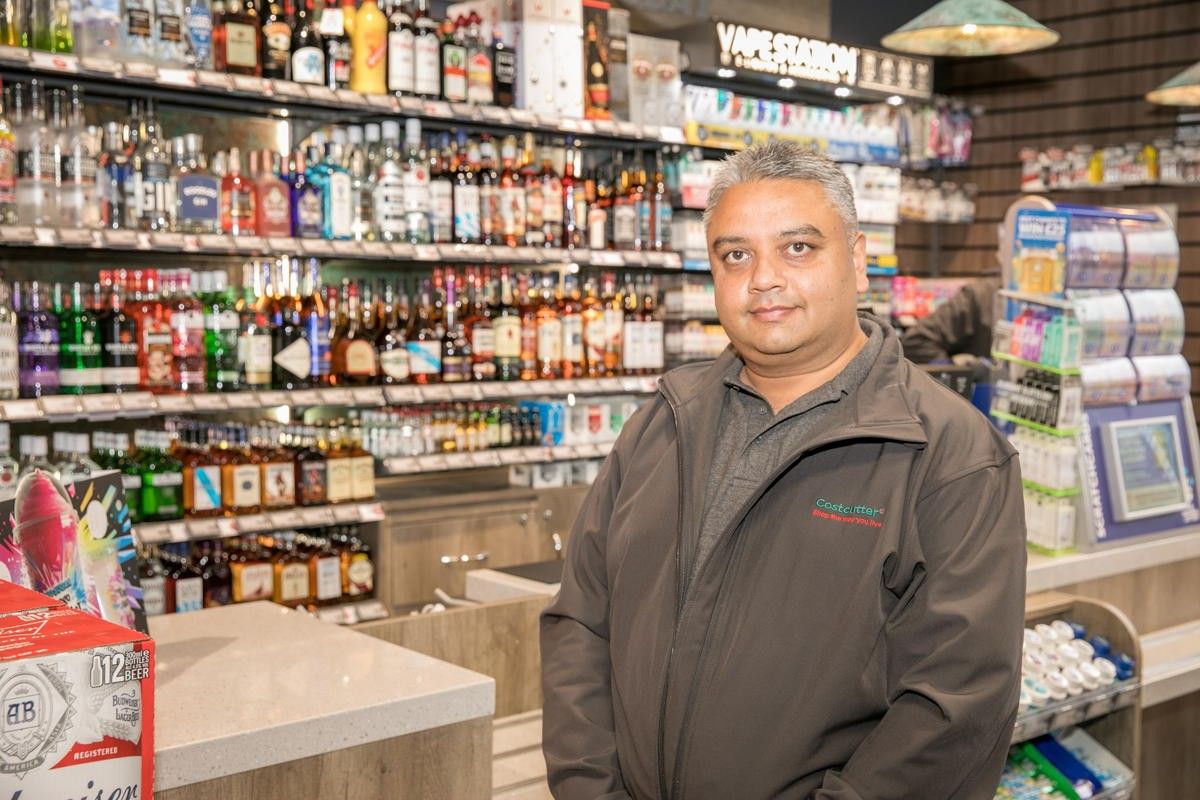 However, Pete wants retailers to bear in mind that everyone is in this cost-of-living crisis, and this is not the time to make high margins.
"It is important to be reasonable so the customer does feel that they're getting a good value. Running good promotions, making sure they have got good value perception when they come into the store is important," he suggests.
And it's also important to stock a wide range for your local area, he adds. "I think there's always going to be a requirement for good independent retailers. So someone new is coming in, just do the research of their local area and see what their requirements are."