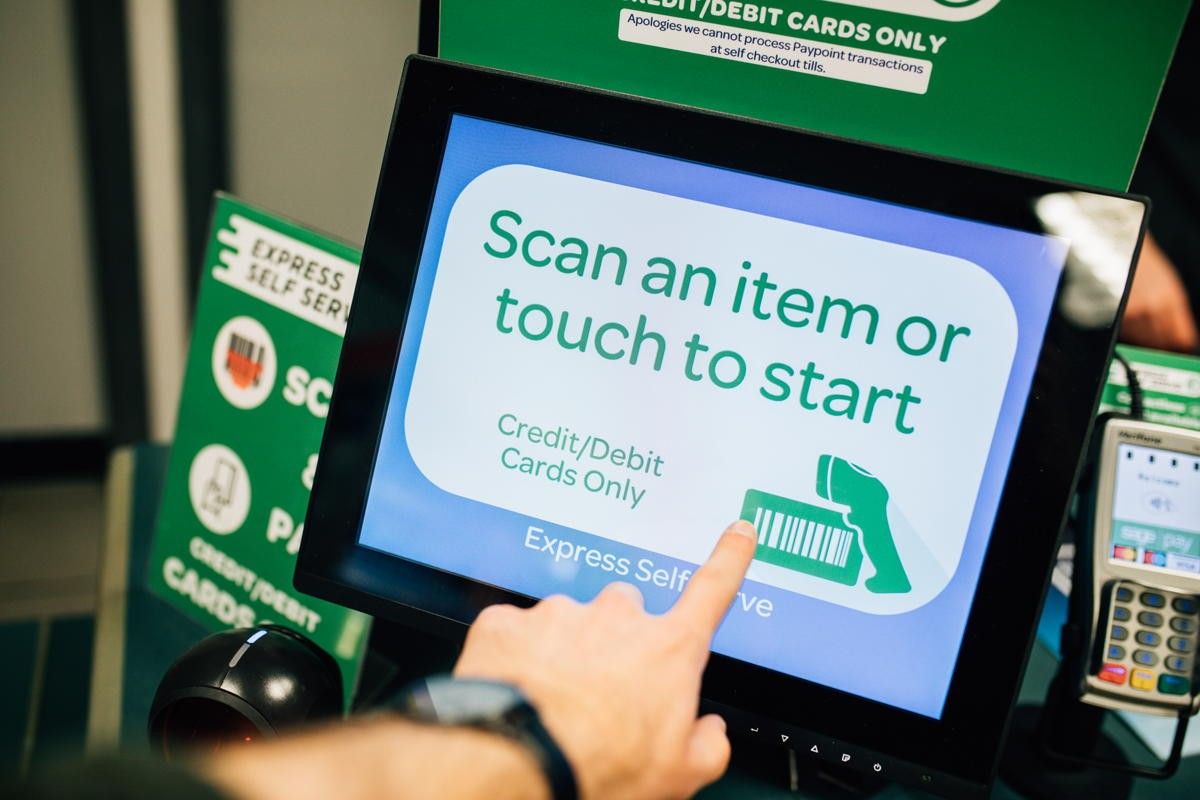 When everything is technology, nothing is technology – it seamlessly integrates with life and we start to take it for granted. We might not be quite there yet in retail but there are some incredible developments on-going, which have been supercharged by a revolution in ordering and delivery of goods, spurred on by the lockdown over the past 12 months.
The convenience channel, in particular, stands to gain a lot from the technological advances flooding through the grocery sector. In fact, it is benefitting from advances pioneered and paid for by the Big Boys, whose innovations are now becoming widespread for a fraction of the cost.
At the same time, technology should be the servant of convenience and not its master. Tech systems and apps can improve an independent storeowner's business in many ways, but at the same time, personal service and human interaction remains a central characteristic and selling-point of the convenience offer: community stores are very different from Amazon Go stores,with their zero human interactions.
Dawood Pervez, Managing Director of Bestway Wholesale, perhaps puts it best when he says that "Our strategy for all our investments in technology is quite simple; to improve efficiencies, the customer journey and the bottom line."
Technology can help and is helping massively in all sorts of ways – B2B wholesale and distribution (SwiftCloud by Adventoris), ordering and stocking (EPoS systems), marketing and payment systems – "frictionless retail" (Jisp's new shelf-edge system), security (Facewatch), customer services (Paypoint), ordering and home delivery (Snappy Shopper), and even charity, saving food-wastage (Too Good To Go), to give just some examples.
To begin at the top of the funnel, with the wholesale element of the sector, companies such as Adventoris, which was established in 2012, have developed platforms for distributors and wholesalers that enable their clients to see products, communicate with the company and make orders 24/7, saving end customers up to 50% of the time in preparing and submitting orders.
CEO James Clarkson says that the B2B area was making huge strides on digitisation in the background while companies like Amazon, and "customer-facing mobile apps" in the retail space were grabbing all the attention: "I'm sure many that think of digital retail put focus on the customer facing aspects of online shopping and digital experiences, but there are some incredible innovations being made in the way that retailers, wholesalers and distributors interact behind the scenes," he says, adding that the lockdown forced changes that resulted in Adventoris adapting its SwiftCloud B2B model to create a B2C version, allowing, among other things, shuttered foodservice businesses to sell directly to customers. As a result, "Systems that were put in place to allow businesses to survive may very well help them thrive in a post-pandemic environment," says Clarkson.
It's a positive feedback pattern that appears to be working across the tech field at the moment, if results and adoption of systems are any indication. Now, says CTO of Adventoris, Aman Shergill, "Retailers whose suppliers are optimising the SwiftCloud technology can not only benefit from 24/7 ordering capabilities but also have access to a range of features including shopping lists, repeat ordering options, barcode scanning, access to detailed product information and user guides, and account management tools – to name a few."
From wholesaler to retailer
Bestway added Costcutter to its retail estate during the lockdown and this made finessing its shopper software – and the systems that supplied the stores in the first place – a priority.
"One of the latest tech developments for Costcutter retailers that is proving particularly beneficial is Electronic Shelf Labels (ESLs)," says Pervez. "This allows pricing and promotions to be centralised and updated at shelf edge at the push of a button, eliminating pricing errors and improving revenue."
To discover how tech can really deliver economies in the business, Bestway trialled the system in real time with a Costcutter store-owner in Kent, Peter Juty. "Keen to reduce the time being taken to manually update shelf labelling, as well as the problems being caused at till-point with price discrepancies, Peter opted to install ESLs after estimating the investment would pay for itself within three years," Pervez recounted.
In fact, the trial proved the savings in time and money were so dramatic that the outlay would be recouped in just half the time, "with an increase in turnover off the back of the investment standing at around 10%."
The storeowner, Mr Juty, testified: "The new ESLs have given my staff greater confidence on the tills, freed up time that would have been spent updating shelf labels and dealing with discrepancies, and instead allowed for more time looking after our shoppers. We've seen a real increase in shopper satisfaction as a result.One of the other major benefits is how promotions are automatically highlighted on the ESL."
Do you really need that till?
It's hard to imagine a store that doesn't use an EPoS system – although we have come across one or two hold-outs, and a few others who adore the simplicity of a programme that's at least a decade old.
But for everyone else, there is an increasing movement towards an integrated digital retail ordering, stocking and accounting environment that is now spreading into marketing through the shelf-edge labels, increasingly integrated with promotions; into transactions; and out from there to customer orders and local delivery from store. On top of that there is Facebook and WhatsApp used in a major way by retailers to communicate with their customers and keep them updated, that is crying out to be integrated somehow into the store's proprietorial software systems.
EDGEPoS, a leader in the retail tech area, was first deployed eleven years ago, starting with the core retail EPOS system and swiftly progressing to the development of the EDGEPoS Head Office system,which allows multisite retailers to control their estate of stores from one central location.
Darren Nickels is Henderson's Retail Technology Operations Director and he says, "In addition to the arrival of Amazon Go stores in the UK, there is now a focus on 'frictionless retail' which allows shoppers the easiest possible way to get what they need from a store."
But he thinks this need not mean doing away with the till – a key place for the social encounter –altogether.
"There are many steps on the journey between what can be considered to be a traditional store and an Amazon Go style store where no checkouts exist," he says."We will begin to see more retailers adopting many of these types of technologies in the coming years. These range from Self-Checkouts, a first step on the journey; to Electronic Shelf Edge Labels, and Scan, Pay & Go Apps that many retailers are currently trialling."
---
---
EDGEPoS has the edge
Case Study: Henderson Technology's EDGEPoS system in action
One retailer who has benefited from the implementation of the EDGEPoS system in-store is Sajed Hussain. He installed EDGEPoS into his new state-of-the-art Asian supermarket, Fresh n Save, in Burton on Trent. The new store opened on 10 April with three EDGEPoS lanes including checkout scales and customer-facing media screens.
"Fresh N Save Superstore is packed full of fruit and vegetables, frozen food, chilled items, halal meat and household essentials, and sells a wide range of goods in-store, which attract different members of the communities.," says Sajed. "We had a range of special opening offers for our customers and especially because Ramadan was approaching, we wanted to give customers a reason to keep coming back to us.
"We researched the market and had heard a lot of positive feedback about the EDGEPoS system, and decided to contact Henderson Technology for a demonstration.  We were immediately impressed by the simplicity of use and the extensive functionality of the cashier till.  Features such as self-populating PLUs and the integration of the checkout scales at each till make for a much speedier transaction time and ensures all weighed products are handled by the cashier and therefore recorded accurately at the till.
"The functionality on the back office is far beyond any other system and we plan to implement the Click n Collect and Home Delivery App over the coming months.
"We were given a full project plan and the installation ran smoothly and training provided was extensive and ongoing.  All in all, we are incredibly happy with EDGEPoS and feel it complements our modern, state of the art superstore."
---
---
One thing that the lockdown has accomplished is the normalisation of contactless – increasingly meaning mobile phone – payments, and with it the remarkable disappearance of cash, seemingly overnight. For many people there is now simply no need for notes and coins, and this has big implications for the speed at which systems such as those developed by payments people, Jisp, are adopted.
I'm on the phone!
Julian Fisher,Jisp's CEO and Founder, says that "With mobile payments on the rise, stores will start investing more in their own apps or join multi-faceted solutions like Jisp to provide shopping services, contactless payment and personalised offers. We will see an influx of Scan & Go technologies in stores with payments taken automatically wherever people are, removing queues altogether."
Again, this need not herald an impersonal experience – in fact possibly the opposite, as the customer can now be treated by the store as a unique individual in ways never before possible.
In the last year, Jisp has secured partnerships with some of the biggest wholesalers and independent retail associations. "Our retailers on average achieve a basket spend [increase] of over +400%, and our recent technology rollout with Bestway has seen us increase sales up to 500% across Bestway stores," Fisher reveals.
Just two weeks ago, Jisp unveiled a new digitised point-of-sale marketing and compliance solution for the convenience sector, in partnership with leading POS display manufacturer Marin's Quad UK.
The Digitally Enabled Point-of-Sale (or DE-POS), will combine Jisp's grocery shopping app with Marin's bespoke in-store solutions, allowing consumers to redeem pre-existing trade offers between FMCG brands and the UK's major wholesalers simply by scanning QR codes with their mobile phones in convenience stores.
Stephen Back, Sales Director at Marin's UK Limited, said DE-POS would be of enormous significance to the UK convenience sector.
"I am absolutely delighted to have agreed a partnership with Jisp whose revolutionary technology allows independent retailers to compete at the same level as major multiples," he said.
"Brands have been looking for a solution that helps them take control of their trade marketing spend whilst at the same time offering consumers an exciting mobile shopping experience. Our innovative range of in-store POS displays coupled with the Jisp shopping technology will revolutionise this space for all parties involved."
(Jisp has now signed an official partnership agreement with Nisa Retail Ltd to offer its Home Delivery, Click & Collect and Scan & Go solutions to almost 4,000 stores nationwide.)
Jisp takes 0% on commission and transaction fees, meaning all the retailers across the group will retain 100% of their sales whilst increasing their basket spend by up to 400%. Nisa stores will benefit from free access to Social Media Hub for bespoke assets as well as hands-on marketing support.
I want service, I want delivery
Retail technology helps from the customer-side as well, of course, and the future of local stores becoming essential service hubs using tech to help their customers improve their lives as well as secure supplies, is perhaps epitomised by the financial services that companies such as PayPoint can provide.
Ben Ford, Retail Services Director, said that "Last year we acquired Handepay, a card payments business, as part of our commitment to supporting SMEs and local shopping. We already offer MultiPay, an integrated payment solution, and PayByLink, allowing businesses to call for payment via SMS."
Financial transactions, fund transfers and electronic payments of bills are all space-age phenomena enabled at a village-shop level by fabulous platforms that are provided for free or near-free. PayPoint, of course, also assists retailers in tracking stock and managing the payment and ordering processes for their business.
Meanwhile, the last leg of the digital and physical journey is covered by apps such as Snappy Shopper, which has been taking the sector by storm the past year with the explosion in delivery during lockdown. And it is local delivery, from shop to customer, that is perhaps one of the biggest areas of convenience business growth that can be helped by new tech – as Snappy Shopper is proving.
"Home delivery is a game changer for the convenience sector,"said CEO Mark Steven. "It brings many benefits including increased sales, profit and customer loyalty. It also enables a store to reach a much larger audience, with the opportunity to tap into a customer base beyond a store's physical catchment area."
Snappy Shopper customers spend an average £27.00 online in comparison to in-store shoppers who spend £7.60. Home delivery is ultra-convenient for consumers who want to be able to shop online or via an app from the comfort of their home. It is easy to implement as long as retailers select the right provider to support them with onboarding, provide a dedicated account manager and a sales ramp-up programme with local as well as strong national marketing: Snappy Shopper works in partnership with retailers in all of these areas.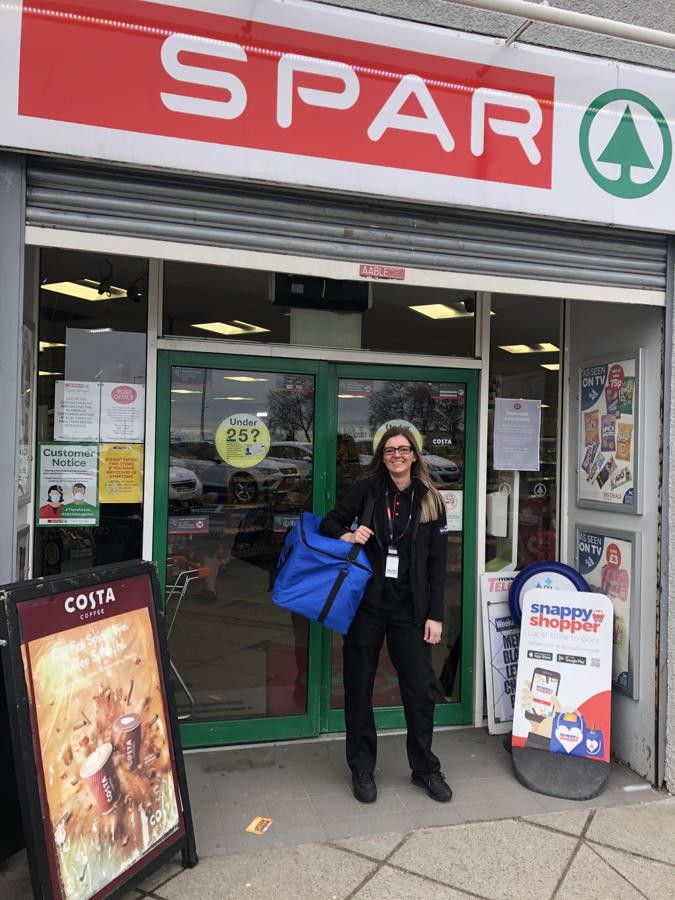 And the app proves delivery has a positive effect on in-store sales. Stores receive an average of 80 orders per week, with some getting as many as 200. At the start of 2021, the top 10 Snappy Shopper retailers have been generating over £17,000 per week in delivered turnover and the top retailer has achieved £1.25m of home delivery sales over the past year!
One other area where the retail tech revolution is having a massive benefit is in charity. One example is Too Good To Go, which evolved when a group of entrepreneurs watched restaurants throwing away fresh food. The only problem was that it hadn't sold in time, and Too Good to Go pioneered a seamless solution: an app that lists businesses' unsold food so local consumers can find, buy and enjoy it.
"Our app is an easy and flexible way for retailers to distribute their surplus food to consumers in their local community who buy, collect and enjoy it at the touch of a button," says Giovanna Ramazzina, Head of UK Sales.By joining our fight against food waste, retailers can reduce how much food they throw away, meet new customers and recover otherwise sunk costs. It really is a win-win-win."
Hear, hear, hear, we say, and look forward to the further advances retail tech will bring.