Summer in our country usually comes with a host of sport events, bringing perfect opportunities for people to have a thrilling time, surrounded by their friends and loved ones. The time brings sunshine for local stores too as people step out, mingle more and thus buy more.
While some Brits indulge in outdoor activities and sports themselves, thus giving a boost to sports drinks and juices, it is the major sporting events that present a key opportunity for convenience retailers who are in a unique position to cater to the needs of snacks and drinks.
This year, sports fans are looking forward to a summer packed full of exciting events, from Wimbledon to the UEFA Women's World Cup to The Hundred, the F1 British Grand Prix at Silverstone and 151st Open Championship men's major in golf.
Jo Taylorson, head of marketing and product management, Kingsland Drinks, too expects a bumper sporting season this summer, presenting great opportunities for independent and convenience retailers for wine, spirits, RTDs, cocktails, and beer.
Summers and sports drinks go hand in hand. The spike in sports drinks sales is not only correlated with temperature increases, but also from national and international events taking place throughout the year.
"In fact, during the 2022 World Cup, the sports drinks category experienced incredible value growth of 40 per cent and almost 11 per cent volume growth compared to the same period in 2021. During this time, Lucozade Sport also saw almost 13 per cent YOY volume growth," Matt Gouldsmith, Channel Director, Wholesale, Suntory Beverage & Food GB&I, says.
Tim Dunlop, brand director at Hammonds, feels that retailers who get their offering right, their promotions relevant and appealing, and can highlight good value deals, it can be fruitful for the store.
"We expect there to be a huge desire to spend time together in the home or garden and consumers are looking for simple, versatile cocktail serves that bring excitement to the occasion, seeking out fun new products to share. The colourful BuzzBallz Cocktails range is a fantastic option – and the spherical shape of the ballz ties into the sporting theme perfectly," says Dunlop.
All-rounders and new players
More people will be watching sport events at home this year as they look to cut costs amid recessionary conditions. To make the best of this time, shoppers will be keen to stock up on their favourite snacks to munch on as 62 per cent view having snacks in the evenings as an affordable treat.
Matt Collins, Trading Director at KP Snacks, advices retailers to stock a strong core range of crisps, snacks and nuts with a sprinkling of new launches along with offering themed promotions and fixtures to tempt shoppers.
Nuts offer a tasty treat while watching sports at home with friends. KP Flavour Kravers range delivers bold flavours to the sharing segment, with three variants- Flame Grilled Steak, Smokin' Paprika, and Sour Cream & Chive.
Synonymous with delicious popcorn, Butterkist is the nation's favourite popcorn brand and an ideal pair to the entertainment of sports events. At nearly twice as large as its nearest branded competitor, Butterkist enjoys a 36.5 per cent market share.
Tyrrells 150g Sharing bags too are key products to capitalise on for shoppers searching for the right snack to make watching sports feel like a special occasion.
Firing up the healthy snacking segment, KP Snacks has recently launched popchips Hot & Spicy, capitalising on the growing trend of spicy flavours to excite and engage shoppers. Promising a deliciously light and crunchy snack, the entire popchips range was reformulated to be non-HFSS.
Also, KP Snacks is the official team partner of The Hundred for the third year running, since its launch in 2021. The snacks giant is funding brand new community cricket pitches through a new on-pack promotion. Each promotional pack purchased will help fund 35 permanent community cricket pitches in urban areas where The Hundred teams are based.
The Hundred on-pack runs across Eat Now ranges and select Sharing and Multipack SKUs for the leading KP Snacks brands which feature on the team shirts of the eight men's and women's teams- popchips, Butterkist, POM-BEAR, Tyrrells, KP Nuts, Hula Hoops, McCoy's and Skips.
Mark Frossell, Senior National Account Manager at St Pierre Groupe, vouches on stocking products with longer shelf life to avoid wastage.
"Navigating unpredictable summer weather and wastage is a perennial problem for retailers, but Baker Street offers extended-life on its full range of products – from sliced loaves to burger buns – so retailers can ensure they have product on shelf when customers want it, without losing profit or wasting stock," says Frossell.
Savvy retailers will note that growth in the bakery sector is being driven by rolls, so this summer is a good time to look at cross-merchandising by meal occasion, space-saving OFDs that direct footfall to key displays in-stores and offering multiple facings to popular products during the summer months.
St Pierre Brioche and Seeded Brioche Buns offer consumers a simple way to elevate the everyday, at-home, particularly spontaneous get togethers around sporting events, states Josh Corrigan, Customer Development Director, UK at St Pierre Groupe.
A recent introduction is the launch of Mini Brioche Buns. Driven by the trend in foodservice for sharing platters, this exciting product offers something eye catching.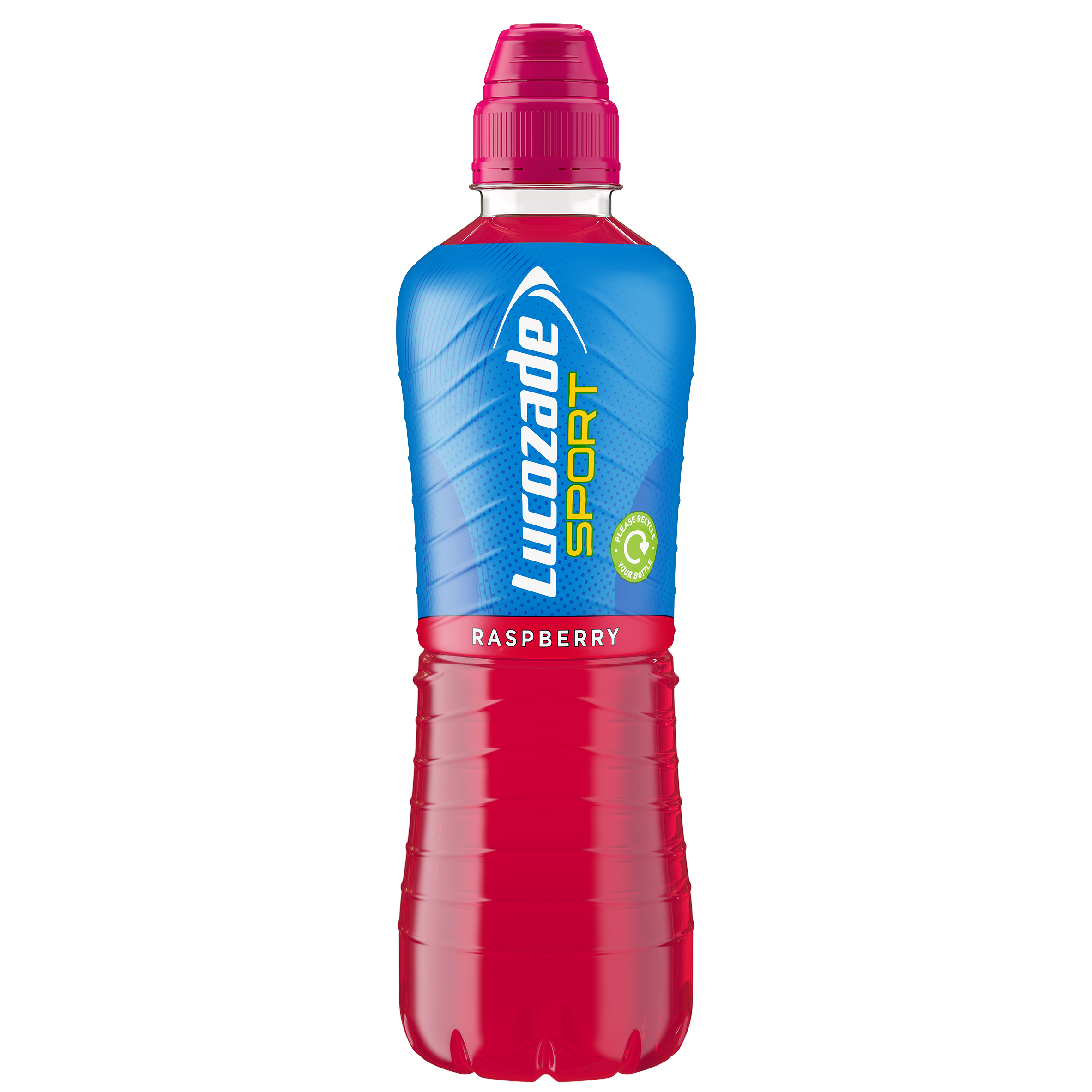 The sport drinks segment is increasingly becoming the cash magnet of local stores, making products like Lucozade Sport an absolute must. As the UK's biggest sports drink brand, Lucozade Sport is a key contributor to the segment's recent growth and is currently enjoying a 21 per cent YOY increase in volume sales, definitely a must stock.
Lucozade Sport has led the way in the soft drinks category in its provisioning of lower-calorie options.
New launch Lucozade Sport Zero Sugar, for example, contains only 4kcal per serving and zero sugar and is designed to appeal to consumers who don't currently buy into the Lucozade Sport brand. Available in Orange & Peach and Raspberry & Passion Fruit flavours, Lucozade Sport Zero Sugar is available in 500ml bottles and 4x500ml multipack formats.
Sports spirit
Sporting events can be lucrative for independent retailers, especially when it comes to spend on drinks – both in the run up to tournaments and on match days.
Although beer is an all-year-round product, it is enjoyed more over the summer, especially during sporting events. Lauren Priestley – Head of Category Development Off Trade at Diageo- stresses on stocking the complete range of Guinness, the leading stout brand in Great Britain.
Guinness Draught in Can is available in 4pack, 10 pack, 15pack formats meaning that with space permitting, retailers can offer customers a large choice. The famous stout is now also available in 538ml 'pint can format' – perfect for adults who are looking to enjoy the iconic stout at home.
Apart from the core products, Priestley suggests stocking Guinness Foreign Extra Stout as well as PIMM's.
"The iconic PIMM'S No.1 Cup has been the signpost of British summertime for many years and has also been served at Wimbledon since 1971. We can expect many consumers to be looking to enjoy a glass of Pimm's as we approach the summer, so to maximise the opportunity, we suggest stocking both Pimm's No.1," says Priestley.
Britons love their cocktails so it's always better to keep the popular cocktail bases- gin and rum- well in stock. Retailers can leverage already popular brands, such as Gordon's Special Dry London Gin, to encourage people to try other options in the Gordon's range, for example, Gordon's White Peach Distilled Gin, Gordon's Sicilian Lemon Distilled Gin and Gordon's Tropical Passion fruit Distilled Gin.
As the base of popular summery cocktails such as the Pina Colada and the Daiquiri cocktail, it's important to stock classic rum staples as well as spiced variants.
Captain Morgan is the leading rum brand, therefore stocking the likes of Captain Morgan Original Spiced Gold, alongside newer varieties such as Captain Morgan Tiki and Captain Morgan Sliced Apple, can get people excited to try a spirit range, says Priestley.
She also suggests stocking high-quality RTDs from well-known brands, including Smirnoff Mango & Passion fruit Twist premix RTD, Gordon's Premium Pink Gin and Lemonade as well as newly launched Captain Morgan Strawberry Daiquiri.
Not to forget, no and low alcohol options like Guinness 0.0, Gordon's 0.0% and Tanqueray 0.0%.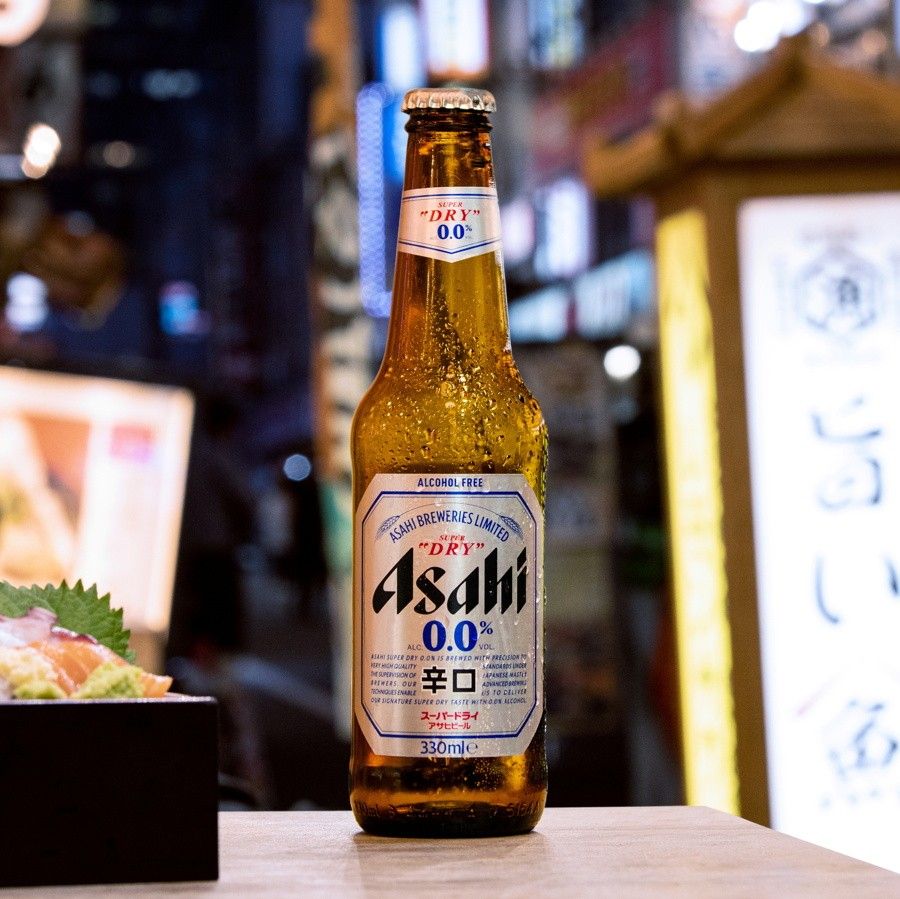 Meanwhile, Asahi Super Dry's worldwide partnership is making sure that retailers get better footfall as it will be giving customers the chance to win Rugby World Cup 2023 tickets, exclusive branded merchandise, and beer vouchers.
Japan's leading beer will target the 2.1 million premium beer drinkers who are interested in rugby with a six-month multi-channel campaign. The campaign begins in May, with promotional pack and limited-edition designs rolling out on Asahi Super Dry's 500ml and 620ml single bottles; four pack, ten and twelve packs of 330ml bottles; and four- and six-packs of 330ml cans.
"Retailers have a huge opportunity to drive premium+ beer sales and profits ahead of and during Rugby World Cup 2023. Sixty-six per cent of rugby fans say they are already 'excited' for the Rugby World Cup," Steve Young, Sales Director at Asahi UK, says.
In fact, since outside of Christmas, summer is when beer has the highest number of shoppers, especially for sunshine beer. Sunshine beer includes brands such as Sol, Corona and, new for summer 2023, Peroni Nastro Azzurro Stile Capri.
Peroni Nastro Azzurro Stile Capri has a lower ABV than the brand's core lager product and is aimed at younger adults. It is available in 3x330ml and 10x330ml bottle packs and will be backed by a £3m campaign over summer.
Wine and bubbles also sell well when the temperature rises.
Taylorson from Kingsland Drinks recommends stocking best-selling products over summer like traditionally popular wines such as The Hidden Sea Chardonnay or Rosé as well as Andrew Peace Chardonnay and Shiraz.
"Prosecco continues to prove incredibly popular among British consumers and we see real potential for affordable, quality sparkling wines over summer, especially during events such as Wimbledon where we usually see an uptick in impulse purchases. Consider offering promotional bundles with fresh strawberries or even salted popcorn and crisps, or smoked nuts," Taylorson tells Asian Trader, adding its Corte Molino Prosecco DOC makes a great celebratory wine for summer gatherings.
Cider, particularly fruit cider, is another popular choice during the summer months. Henry Westons brand is the UK's fastest-growing off-trade cider brand with Henry Westons Vintage the number one cider SKU.
Sally McKinnon, Head of Marketing at Westons Cider, states that the brand characterises the authentic and traditional ciders serves which are drawing in more shoppers, while, as a premium option, it offers shoppers a trade up choice and a high-quality, affordable treat making it a must stock for convenience store owners.
Westons Cider recently introduced a Dark Berry Stowford Press variant, rich in fresh blackcurrant and sweet blackberry. The maker is also gearing up with its advertising campaign for Stowford Press and Henry Westons.
"For the first time we've made the promotion available through all retail channels with 11 million promotional bottles and multipacks hitting shelves throughout the summer. Our focus is to work with retailers on driving distribution alongside extending our pack formats to cater for even more consumer occasions," McKinnon tells Asian Trader.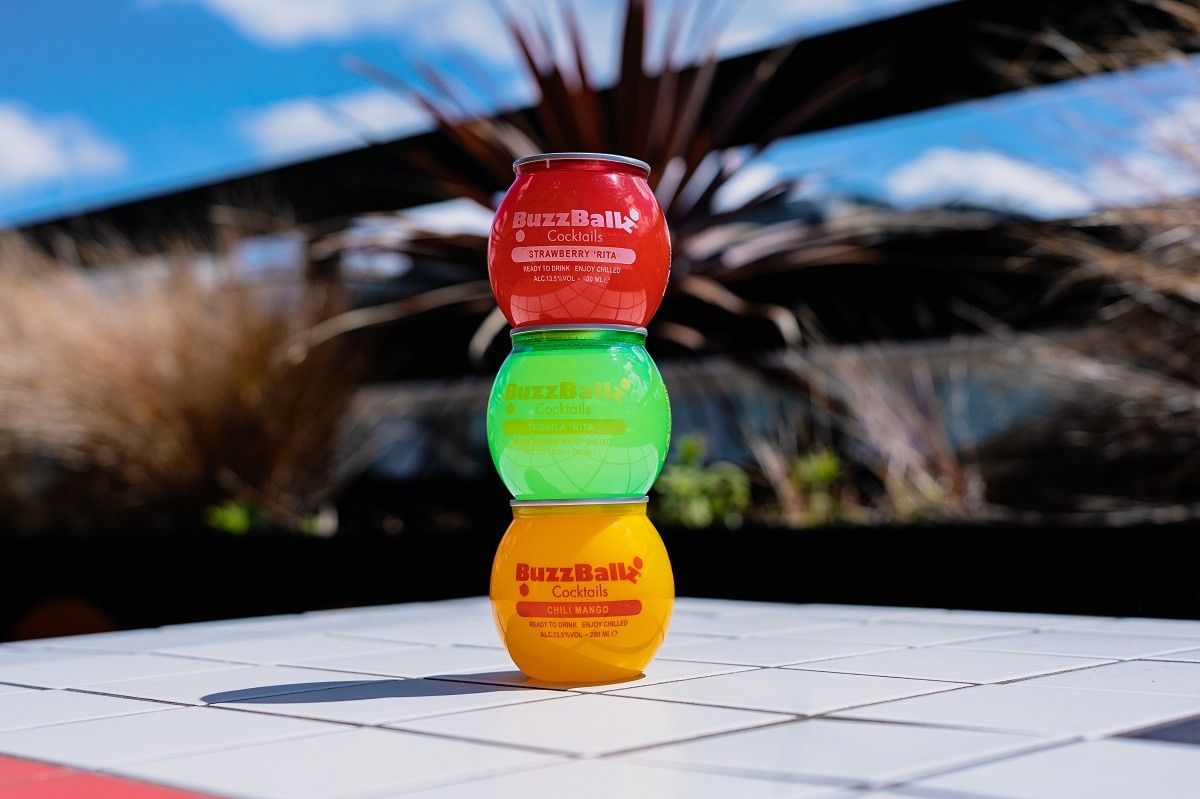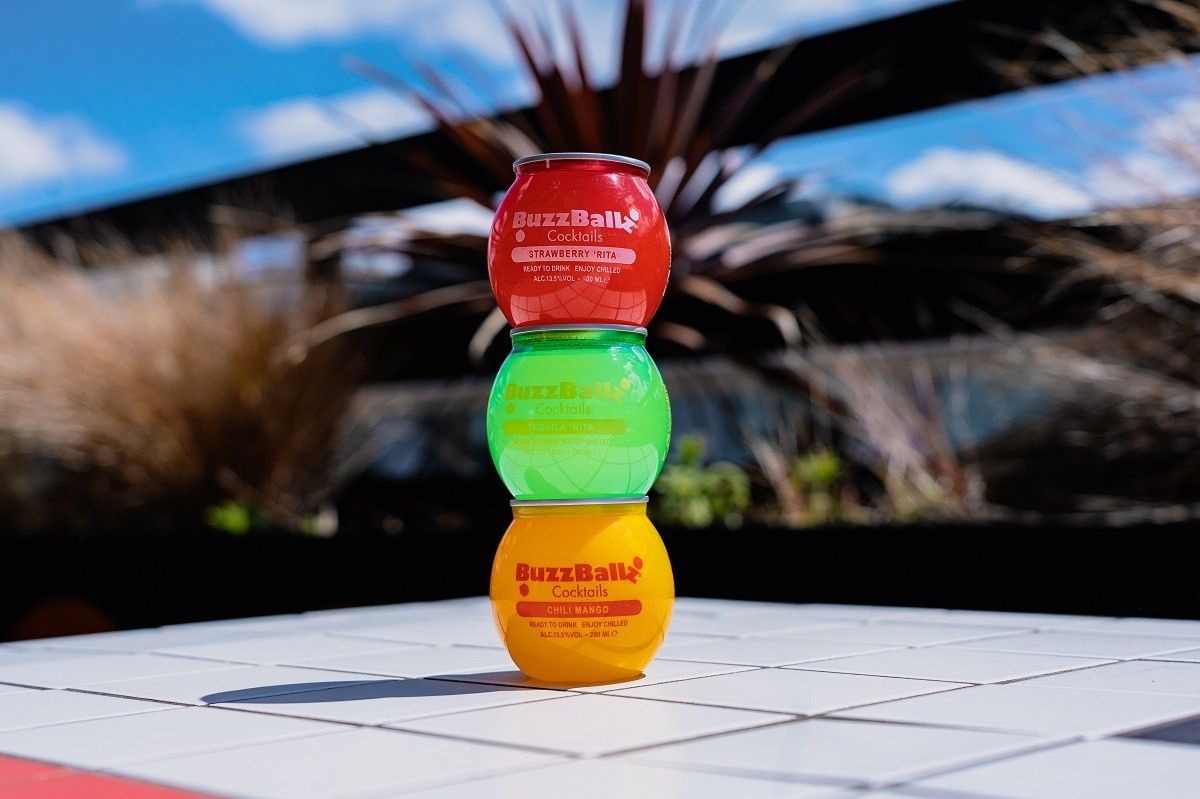 Canned wine and RTDs are set to be a big growth area this year. The beauty of these products is that the single serve measures encourage trial and experimentation.
BuzzBallz Cocktails is another product which is gaining huge popularity owing to its sx SKUs- Hammonds of Knutsford: Choc Tease, Tequila 'Rita, Strawberry 'Rita, Lotta Colada, Chilli Mango and Espresso Martini.
All 200ml balls are 13.5 per cent ABV with an RRP of £3.99 each. Made with premium spirits, and bursting with real fruit juice, natural flavours and ingredients, BuzzBallz Cocktails are produced to a high standard and the fun packaging gives great shelf impact that really drives impulse purchase.
Slam dunk
Summer brings a cheerful good time for local stores as they get a sea of opportunities to increase their sales, with a few smart tactics.
Dunlop from BuzzBallz Cocktails states stocking-up early is essential as there will be a mixture of planned gatherings, impromptu viewings and post-match parties. Ensure the chillers are well stocked for on the go consumption too.
"Bundles are a brilliant way of driving higher basket spends – for example, four BuzzBallz Cocktails with two sharing bags of tortilla chips. We find the cocktails pair best with Tex Mex food and snacks, so even consider a bundle with salsa or soured cream dips for the full taste experience," he says.
BuzzBallz Cocktails fit perfectly into the sporting theme with their round shape and offer something unique and innovative to shoppers.
"Extensive branded POS materials are available to support the UK independent retail sector. To enhance in-store theatre and purchase appeal, we can supply retailers with bright, branded POS, including free-standing display units, wall-mounted fixtures, counter and chiller racks, signage and shelf talkers to really bring the wow factor.
"In addition, we have launched an eye-catching range of 12 packs with convenient shelf-ready packaging featuring a tear-off section for ease of in-store presentation, bringing a pop of colour to drinks fixtures, aisles and chillers," Dunlop tells Asian Trader.
McKinnon from Westons Cider, stresses upon the importance of stocking cider, calling it an "indispensable category".
"More than half of all off-trade cider sales now go through the convenience channel and performance here is outpacing the total market. With space at a premium, this means prioritising bestsellers which tap into important category trends around traditional flavours and crafted propositions.
As these cider sub-categories continue to lead the charge, independent retailers would be wise to prioritise bestselling crafted, apple ciders and allow for double or even triple facings to maximise their profit margins.
To compete with the multiples, McKinnon urges retailers to play to their strengths and cash-in impulse purchases as cider is often bought to be enjoyed that day – even more true as the weather warms up and BBQ season approaches.
"This means its crucial retailers adequately chill cider. Simply put, shoppers don't want to buy lukewarm cider, so if retailers haven't got the temperature right, they will miss out on sales," says McKinnon.
Retailers should consider seasonal in-store displays and incorporating bestsellers in cross-category promotions. For example, keeping chilled BBQ produce – such as burger patties and sausages – or bagged snacks close to the cider and beer fixtures will encourage shoppers to spend more time in-store and driving higher volume sales in the process.
While it's wise for independent retailers to flex their ranges to include fruity serves throughout the summer months, these should take up a maximum of a third of shelf space, with the lion's share dedicated to quality apple ciders.
Eyes on the ball
Buzz of this summer is cost of living crisis so it is wise to strategise around and stock products of all ranges- from affordable to premium ones in case someone is in celebratory mood.
"We suggest stocking a selection of premium gin options to capitalise on 'big night in' moments," Priestley tells Asian Trader, adding that Tanqueray fits perfectly alongside Gordon's as an easy up-selling opportunity.
Taylorson from Kingsland Drinks states that as the cost-of-living crisis continues, it's important for stores to offer a range of products to suit all budgets.
"We anticipate there may be more socialising in the home and garden this summer for sports viewing parties, so value and quality are the order of the day. By offering a selection of established of wine brands (across all price brackets) and championing new and trending drinks options, retailers can establish themselves as a go-to destination for alcohol purchases."
Sunshine and summer sports events usually boost grocery sales in June and July. Sales Rotisserie, sandwiches, freshly prepared fruit, prepared pasta salads and coleslaw historically see spike in demand during this time. The key is for retailers to really understand how different consumer groups are approaching occasions amid inflation and ensure that they are offering that breadth and depth of choice.
It is always a great idea to go with the flow. Like in this case, consider putting small sports-related decorations to attract attention and hence more footfall. Offering discounts and schemes based around major matches and wins is another great idea to keep shoppers hooked to your stores.