It is fair to say that the Covid-19 pandemic has had a massive impact on festivals and carnivals, a feature of British summer life. The coming of the pandemic led to an extinction of events last year and some of the major ones like Glastonbury Festival and Brighton Pride have fallen victim to the coronavirus this year as well. Yet, the scene is much more optimistic this time around as several events have already put tickets on sale.
With the vaccination programme under way and mass testing available, we might see possibly the biggest eruption of outdoor celebration since VE Day or the Coronation this summer, and shops near festival locations would do well by stocking up on categories such as alcohol, soft drinks and snacks to cater for all those hungry and thirsty punters.
There is indeed great enthusiasm among those who flock to the festivals. In what will be a confidence boost to beleaguered festival organisers who had to cancel events last year, nearly all (91 per cent) festival-goers who received refunds on their tickets for 2020 said they would be likely to rebook for this year, with over three quarters "very likely" to rebook, according to the UKFA COVID-19 Insights Survey, sponsored by Brothers Drinks, on live events, undertaken by research specialists CGA.
Offering much-needed hope for the future for festivals and live events, over half of regular attendees said they had confidence in the 2021 festival season, while over a third planned to attend more live events next year (if allowed) to make up those missed in 2020.
Unsurprisingly, a clear majority of festival-goers expect live event operators to implement extra health and safety precautions going forward, with most expecting more handwashing facilities, free hand sanitisers, improved toilet facilities and a restriction on attendee numbers.
"The good news for the sector, after a year of challenges, postponements and cancellations is that customers indicate that they will return, if operators can demonstrably step up hygiene, health and safety efforts, ensuring safe environments for customers," commented Charlie Mitchell, research and insights director at UK Festival Awards.
"There is a genuine goodwill towards live events from consumers who are keen to support the sector through this difficult period – so let's hope we can all enjoy music, culture, arts and food and drink together in a field before too long."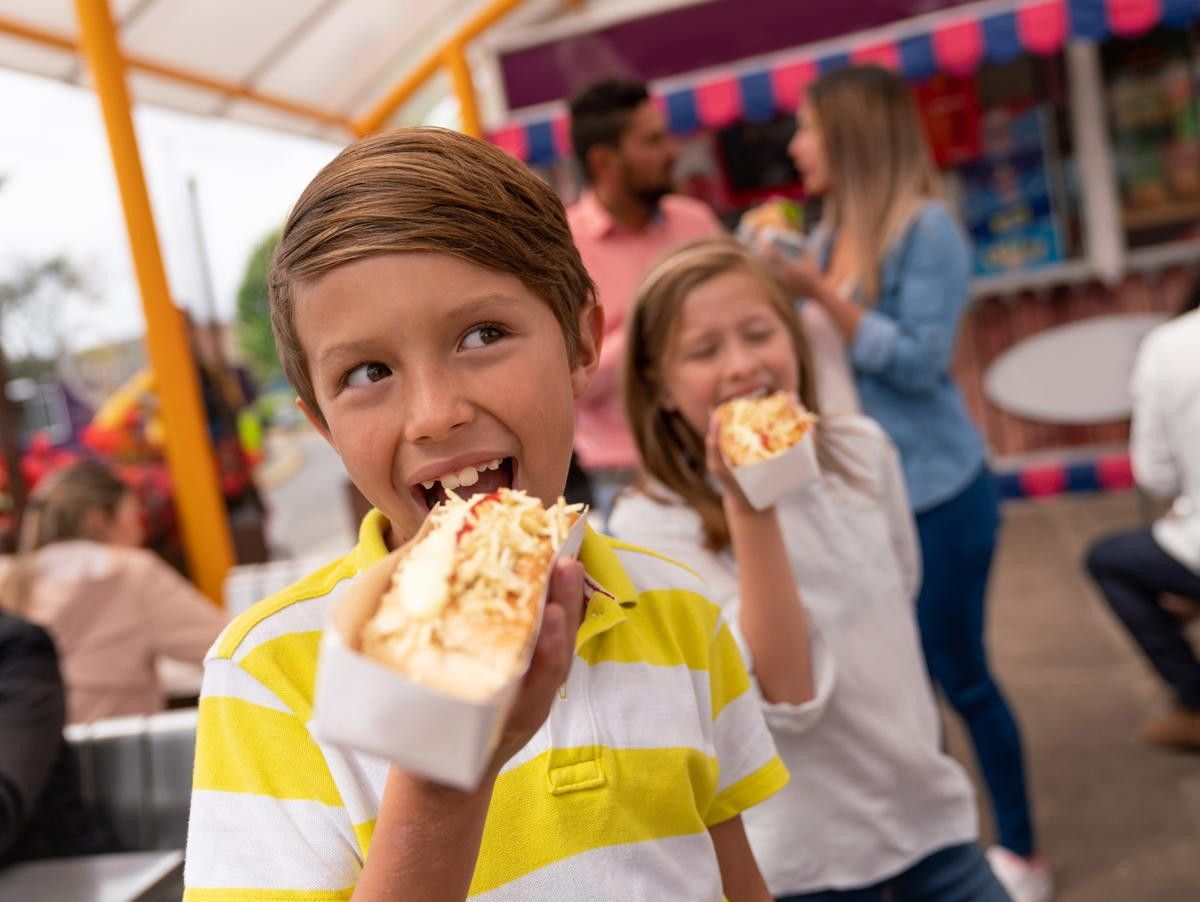 And festival organisers are already making safety efforts a key plank of their offer. One of the country's leading family-oriented festivals has outlined some of the extensive public health measures it will introduce to ensure maximum safety at the event.
Ahead of tickets going on sale on 18 May for Deer Shed: Base Camp Plus, its director Oliver Jones said it would be run on a socially-distanced basis, rather than testing attendees, to maintain as much of the festival's distinctiveness as possible.
Even though the event is scheduled for 30 July to 1 August, it has been designed to meet Step 3 restrictions in the government's roadmap out of lockdown. Jones, who runs the festival on 90 acres of parkland near Topcliffe, Thirsk, said the decision had meant it could feature the likes of comedians John Shuttleworth, Mark Watson, and Flo and Joan as well as female-fronted music headliners in Jane Weaver, Dream Wife and Porridge Radio.
Those attending will need to wear masks in covered areas and the event will feature table bar service. Among measures festival organisers will introduce to meet public health tests, being led by North Yorkshire County Council, include that each of the 850 camping pitches will have a toilet alongside.
"It's going to look mad with a lot of toilets dotted around the place," Jones admitted. "The unlocking timetable took the festival industry by surprise. We want to make it as bullet-proof in this current environment as we can."
Local Turn
The exclusive research by CGA reveals that while 30 per cent of festival-goers would be happy to attend a live event this year (provided government restrictions are lifted) 26 per cent would be cautious in doing so and 18 per cent would attend as long as there were additional health precautions taken. Around 42 per cent said they would feel more comfortable attending local events rather than travelling to large-scale live events across the UK.
Alongside the events such as Glastonbury and the Notting Hill Carnival, the many much smaller local events also attract thousands of people and this preference for local events in the wake of the pandemic could prove to be a significant footfall driver for shops in the season. In fact, this is perfectly aligned with the Brits' newfound interest in everything local, induced mainly by the pandemic and benefitted local convenience stores greatly over the past year.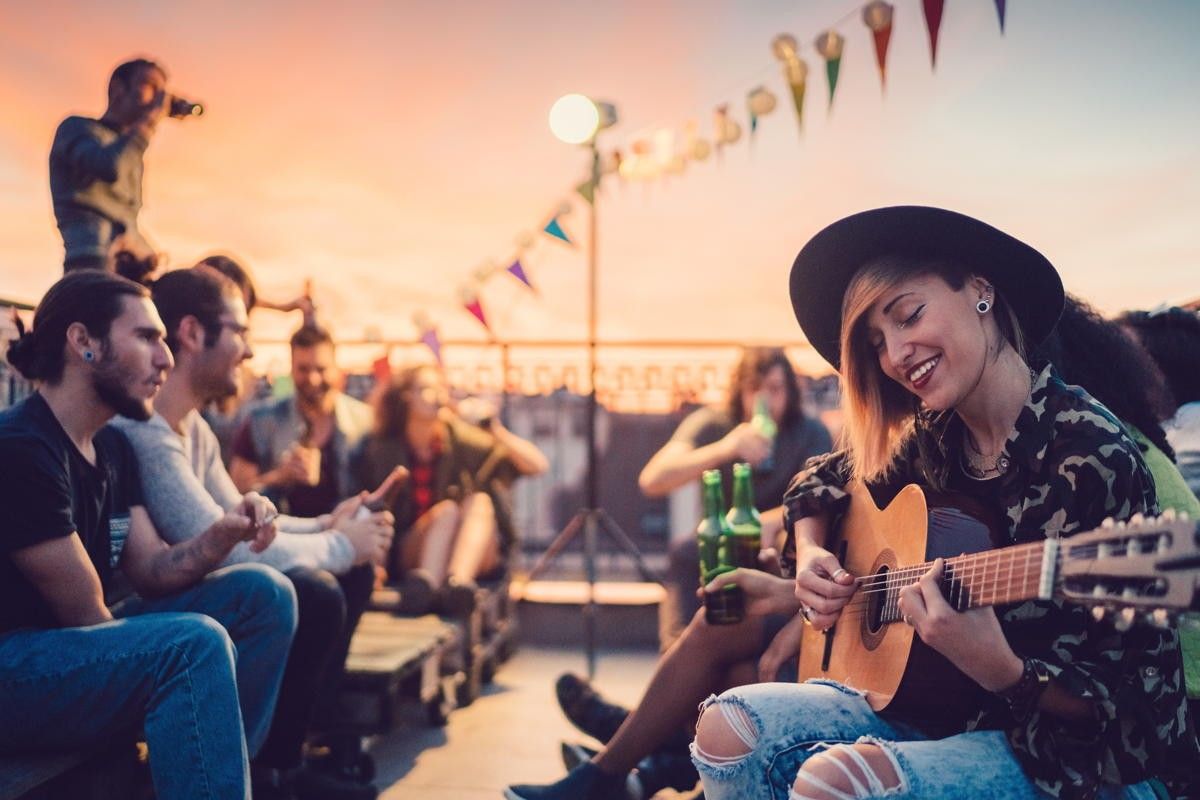 Moreover, many local councils are keen to capitalise on festivals to bring back some vigour into the high streets and town centres as the country completes unlocking of the pandemic restrictions.
Chard in Somerset is one such area that could get two new annual festivals as part of wider plans to regenerate the town centre, with South Somerset District Council receiving £80,000 from Historic England to fund a programme of cultural events for the next three years. The programme aims to deliver "community-led cultural activities" on its high street, designed to celebrate the town's heritage and bring in more visitors.
The money will be used to create the "Culturally Chard" programme of events – with "two large festivals with a connection to the historic town centre" and large input from schools, businesses and community groups. The programme is designed to complement and enhance existing events in the town, such as the annual carnival.
"Arts and culture are an essential element of any vibrant town," Cllr Jason Baker, portfolio holder for the Chard regeneration scheme, said. "As we work to improve the physical environment of Chard's town centre, the partnership-led cultural programme will provide an extra reason for people to come into town, increasing footfall for our local businesses."
Chard was one of four Somerset towns,and over 60 across the UK, which received a share of £6 million in grants, announced by Historic England in May– the others being Keynsham (£80,000), Midsomer Norton (£85,000) and Weston-super-Mare (£119,690).
"The High Streets Cultural Programme is an essential part of the way we are contributing to bringing high streets back from the brink," Duncan Wilson, Historic England chief executive, said.
"As we start to see these important historic spaces become regenerated through conservation and building work, the community-led cultural activity programme will bring people back to enjoy their high street again and have a say in its future."
The funding is part of the four-year-long High Streets Heritage Action Zones' Cultural Programme, led by Historic England, in partnership with Arts Council England and the National Lottery Heritage Fund. Operating across over 60 high streets, it is the biggest ever community-led arts and heritage programme celebrating the high street.
Each high street taking part in the Heritage Action Zones scheme has been awarded grants of up to £120,000 to fund cultural activity.
Another recipient of the grant, Calderdale Council and its community partner, Sowerby Bridge Fire & Water, aim to support local artists and businesses with the £90,000 funding for the programme Soar Bridge Shine! Put together by a consortium of the town's cultural organisations, this will help to sustain existing local festivals and create a new community arts festival and street art opportunities.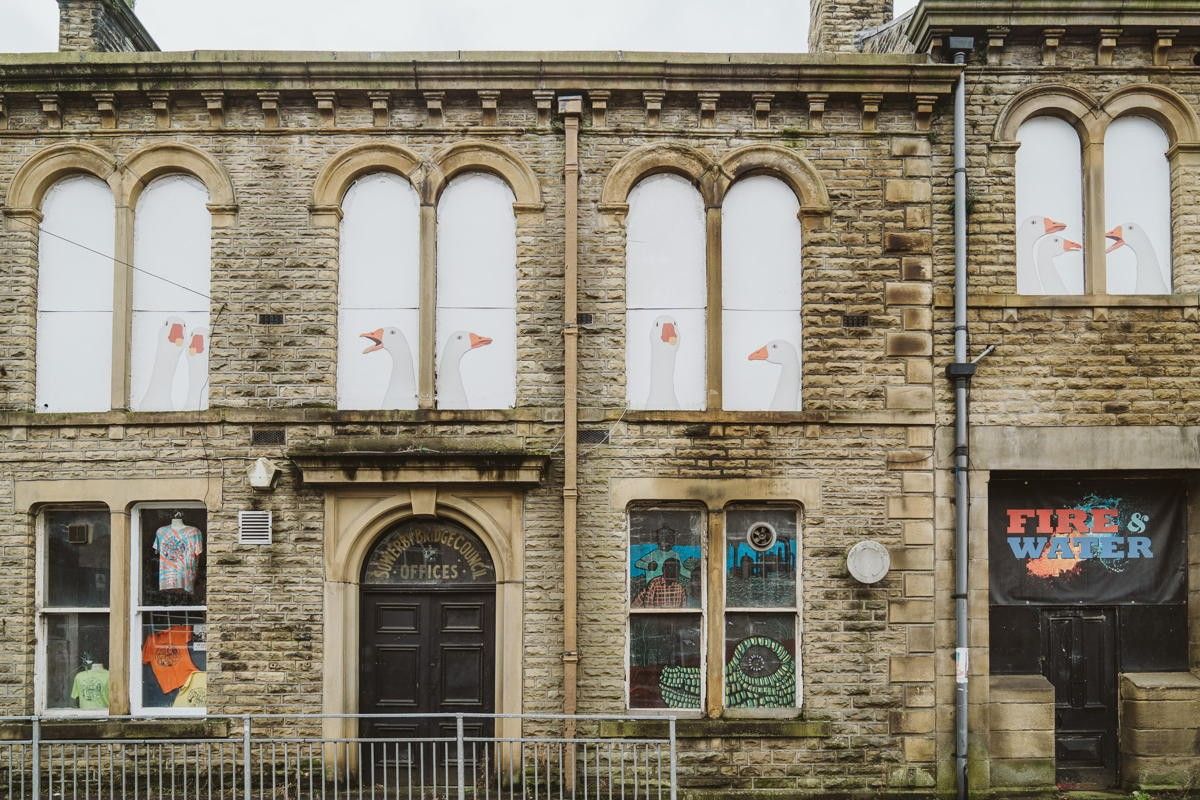 "We're delighted to be working with Fire & Water to revitalise and welcome people back to Sowerby Bridge's high street," Cllr Jane Scullion, Calderdale Council's cabinet member for regeneration and strategy, said. "We want local people to be at the heart of these plans, so we will be creating lots of opportunities to get involved," she said.
At Stockton, a riverside spectacular is already set to return to its more recognisable format this summer as acts have been booked for the 34th edition of the Stockton International Riverside Festival (SIRF) with street theatre, music, circus and dance set to feature from 29 July to 1 August.
The festival was cancelled last year before a series of virtual events and highlights of previous years were arranged as part of 'SIRF at home'. But now officials have announced a more familiar looking programme for 2021 with the theme 'Junk for Joy', if the covid roadmap continues as planned. Thursday's opening launch, named 'The Bridge' by performer Imagineers, will feature circus acrobatics, dance, comedy, theatre and live music. And Sunday will see the return of the 'community carnival' in Stockton town centre.
The annual four-day arts and street theatre festival has attracted thousands of people to Stockton throughout its history. Council director Reuben Kench said the authority was excited about the prospects for the festival.
"The much-loved community carnival is also due to return and we can't wait to welcome back visitors, schools, families and community groups," he added. "To bring our communities back together again in this way will be a truly memorable moment and we're expecting it to be quite a party."
Harrogate Council, which has launched a 'Buy Local By Bike' campaign as part of its reopening plans – urging shoppers to get cycling and support local businesses -has earmarked a £50,000 grant for the Harrogate Carnival 2021. Organised by Harrogate International Festivals, the carnival has been scheduled for either the 4th or 5th of September and will involve street theatre, music, arts and food, although the event is not anticipated to include a parade in the same way it did in 2019. The council has also allotted a further £25,000 going to a Fire Garden event which will include fire shows and sculptures, and is due to be held in either October or November this year, or February 2022.
Scarborough in North Yorkshire has gone one step ahead, developing a masterplan that calls for refocussing the resort town town's economy with an emphasis on digital and creative industries. The blueprint to transform Scarborough over the next 15 years, backed by the borough council's cabinet, recommends, among other measures, the creation of a festival square which could be home to a new Scarborough Fayre – a year-round cultural festival for the town.
"It is absolutely essential that as a forward thinking authority we have to have clear plans of the direction of travel and the future because that is the only way that we will get investors to come along and take us seriously," Cllr Steve Siddons, council leader, said. "So this is the first step in that movement forward in the development of the borough."
Biggies' Plans
While Glastonbury 2021 is officially cancelled, there will be a two-day concert at Glastonbury Festival site. The event at the Worthy Farm site, which the Mendip District Council has given the green light after several days of discussion, will see live music being performed on the Pyramid Stage for up to 50,000 people over two days (17-18 September), with no overnight camping being allowed on-site.
A spokesperson for Glastonbury Festival Events Ltd said it had been operating with "shortened time-lines" of consultation in light of the government's roadmap out of the pandemic being announced in late-February.
The spokesman added that the event is made "to safeguard the significance of the festival and to ameliorate the cultural and commercial loss arising from its cancellation this year and last year. It will be a completely different event to the festival."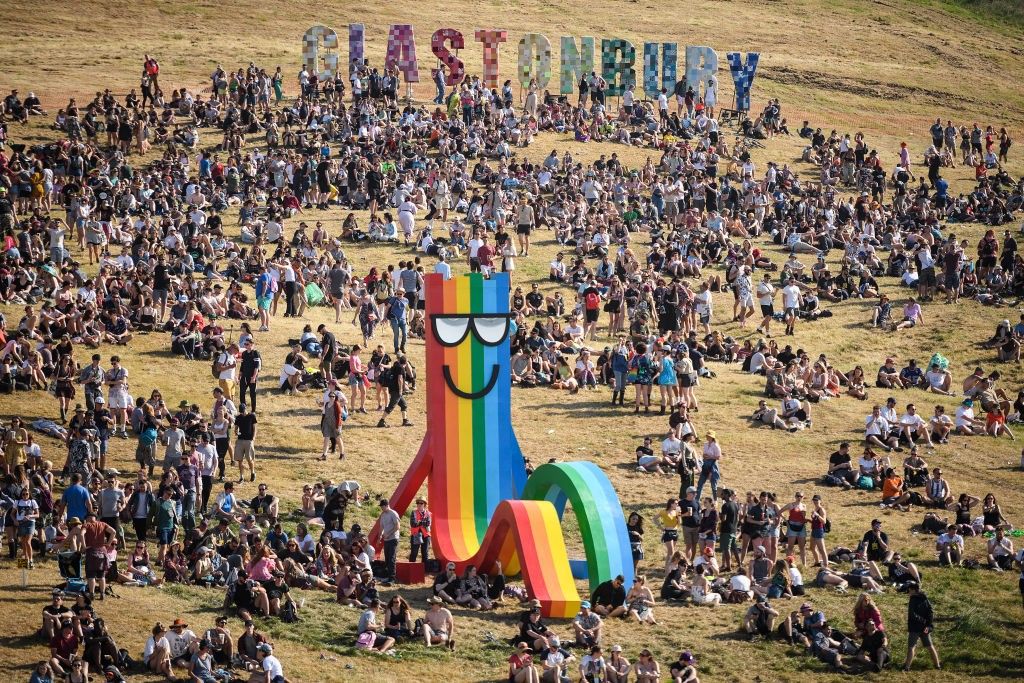 The council has attached more than 50 conditions to take account of locals' concerns and ensure a Covid-safe event. Cllr Sam Phripp, who chaired the licensing sub-committee, said: "It's in everybody's interest for events like these to be a success, but as chairman of licensing I'm clear that we'll keep our ears and eyes open and take on board feedback from residents in Pilton, just as we would with any other event.
"We hope that, Covid-depending, this event will be a success, and we look forward to welcoming music lovers back to our corner of Somerset this autumn."
Henley, on the other hand, will have 'mini' festival in July, prior to the much bigger Henley Festival in September as organisers are putting on two separate events this year.
Henley Festival's 'Summer Fling', running on 8-10 July, is a smaller affair than the regular festival. Nevertheless, there is likely to be a lot of excitement, with live music, dancing, street food and more. Celebrity DJs Martin Kemp, Jo Whiley and Trevor Nelson are all headlining, along with support from ska band Maroon Town, Johnny Cash Converters, a tribute act with a twist, and 'surf rockers' the Bikini Beach band.
The main Henley Festival has been postponed to 15-19 September. Singer songwriter James Blunt and ska band Madness are headlining this year.
At Edinburgh, the city council is set to take a 'more relaxed approach' to planning enforcement of the Scottish capital's festivals, with councillors being asked to approve plans which will allow planning officers to be more lenient during the summer festivals.
Edinburgh City Council has previously faced heavy criticism for its planning enforcement of the city's festivals, particularly the Christmas Markets in 2019, which went ahead despite not having planning permission, and caused £150,000 of damage to Princes Street Gardens.
A report, presented before councillors at the council's planning committee on May 19, noted that festivals contributed £280m to the local economy in 2018. "The Edinburgh Festivals are key to the city's international reputation, its economy and its recovery," the report read.
"The Scottish Government's Chief Planner has written to planning authorities in Scotland to encourage a relaxation of planning control, through not taking enforcement action, in a range of circumstances to help businesses and services diversify and continue to operate within our communities during the pandemic," it added.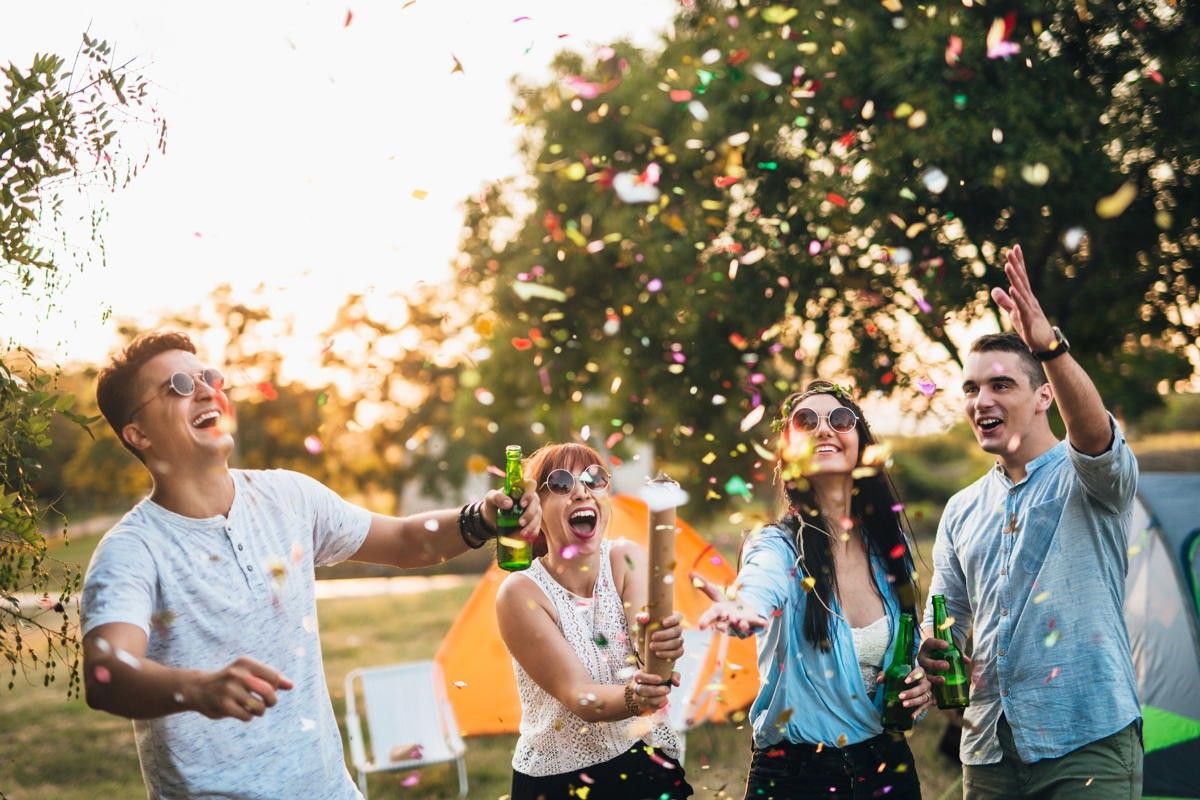 Edinburgh's festivals have previously brought high numbers and concentrations of people to the city. In 2018 attendance at major festivals was 4,604,520. The summer festivals create thousands of seasonal jobs during July and August as well as supporting hundreds of full-time roles.
The report further states that the festivals' attendees have contributed £280m to the local economy and the 11 Edinburgh Festivals have together delivered £313m to the Scottish economy.
Drinks Galore 
The economic contribution of the festivals is undoubtedly immense; music tourism contributed £4.7 billion in terms of spending to the UK economy in 2019, up six per cent from £4.5 billion in 2018, according to the figures from the industry body UK Music. However, more specifically for brands, the festivals have been a marketing gold, driving unmatched brand awareness.
An earlier research by CGA has identified a particularly great opportunity for drinks companies, with over £100m spent on alcohol at festivals each year. The 2019 research has revealed that total consumer spending at festivals was approaching £200m per year, with each festival-goer spending £32.27 a day on alcohol at the event and £23.71 on food.
However, the agency's research last year found the people are increasingly becoming value-conscious, with 49 per cent of consumers agreeing that value for money will be more important at future live events than it has been previously.
The 2019 report, Your Future in Festivals, has also found that some 7.4 million people have visited one of the top UK festivals over the past three years.The festival-goers are also a particularly experimental audience, with 51 per cent having tried new drinks when they attend festivals and 37 per cent saying they are very likely to purchase those new drinks in shops or normal pubs and bars afterwards.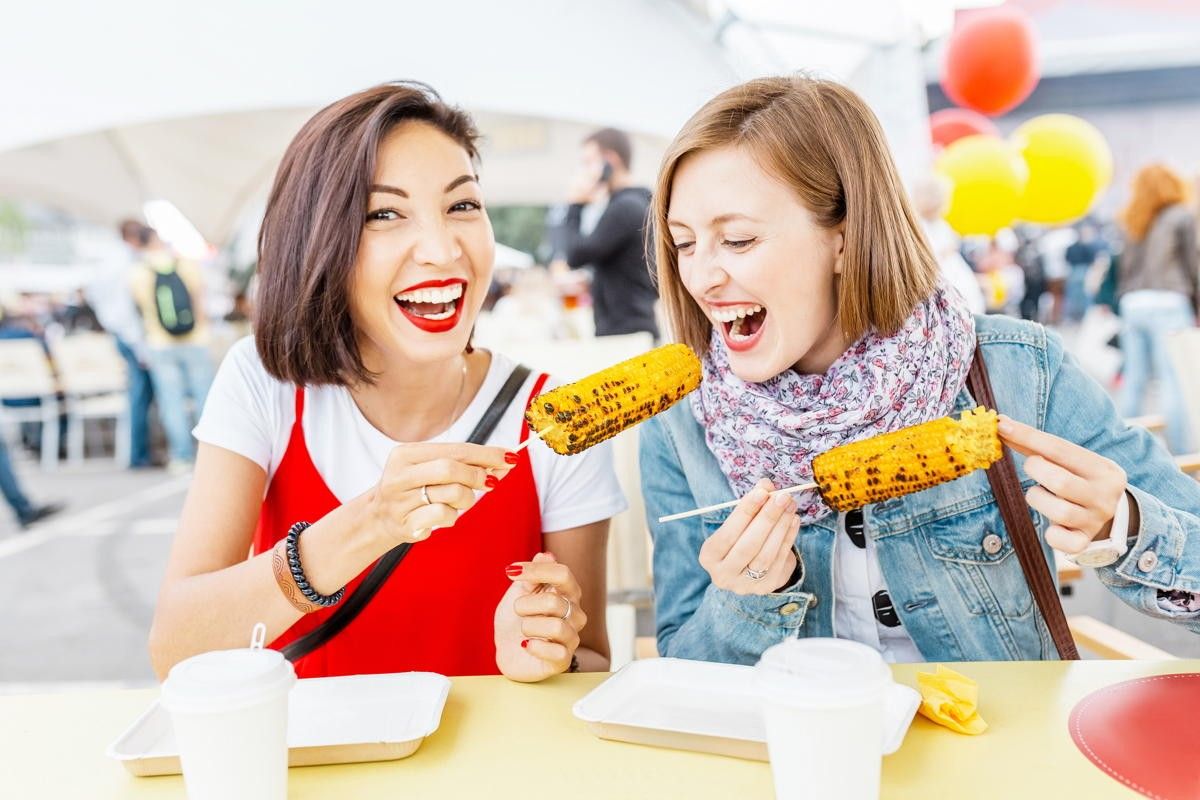 The CGA research also reveals that a typical attendee has a higher than average annual income, higher than average spend on eating and drinking, and is more likely than the average consumer to go out drinking on a weekly basis. They also have a penchant for quality in both the drinks and the way drinks are served, which makes 65 per cent of festival-goers to upgrade their drink purchases to more premium products.
Significantly, this opens up a wider opportunity for brands and retailers. While retailers located close to festival locations have the opportunity to cash in on the event, all retailers are set to benefit from the brands that leverage the power of live. As IGD ShopperVista research shows that post-millennials, defined as those aged 18-25, shop more at convenience stores, by appearing at major festivals, brands can build awareness and gain valuable credibility amongst this important shopper segment.
James Stocker, marketing director at Halewood Artisanal Spirits, notes that the rum category could be an ideal choice for the season. The category experienced the biggest growth across all alcohol categories during lockdown, with sales jumping 38 per cent YOY to £119m between April to June 2020, according to WSTA data. Much of this growth was led by the flavoured/spiced rum category, demonstrating an increase in shopper desire for experimentation and NPD.
"The summer months are a great time to continue tapping into the flavoured rum trend, as it's an incredibly versatile spirit which is a perfect complement to festivals, barbeque and big night in occasions," Stocker says.
He points out that the Dead Man's Fingers Rum range, with its 12-strong line up of flavours, including tropical fruity expressions like Pineapple, Mango, Coconut and Banana, would lend itself perfectly to this opportunity.
"In order to target the festival shopper, we recommend cross merchandising the range alongside simple mixers, and using POS materials to highlight really simple serve suggestions that could be recreated out of home," he adds.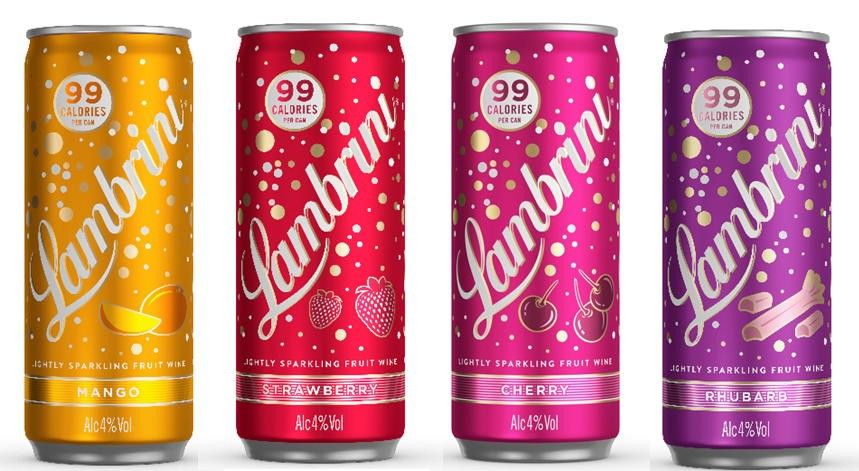 Convenience is key when it comes to the festival/park occasions, therefore stocking a good range of RTDs will also be crucial. Stocker says they have had a great response to the launch of a new range of Lambrini cans, which are available in Cherry, Strawberry, Mango and Rhubarb flavours, and, at just £1.50. "[They] provide a great option for those looking for tasty, sparkling drinks at a more affordable price point than Prosecco and other fruity wines," he notes.
In Solidarity
Many drinks brands have stepped up their support to the beleaguered hospitality industry, and are now unveiling their music campaigns to celebrate the mavericks and innovators in the music and events industry.
The fourth episode of 'The Meister Series' by Jägermeister has featured We Make Events, a movement launched in April 2020 in response to the impact of the pandemic on the live events ecosystem. What started as a single UK campaign ended up growing into a global movement now spanning across 40 countries. Since then, through fundraising, mental health support and campaigning, the organisation has worked tirelessly to keep the music industry alive and support those impacted by the crisis.
Speaking on the episode, Jägermeister's UK music manager Tom Carson said: "With this campaign, we want to celebrate all the behind-the-scenes professionals who have found their careers and livelihoods suddenly halted. This is a tribute to their essential work and contribution to the music world we love so much. #WeMakeEvents' dedication to support and keep alive the events industry has been remarkable, an industry so close to our hearts and in which Jägermeister Musik is deeply rooted."
Jim Beam, meanwhile, has announced the launch of a multi-year partnership with iconic artists, 'Jim Beam: Welcome Sessions', which will see them return to the independent venues that gave them their first stage and lay down one-of-a-kind performances on film.
As fans look to reconnect with live music, the world's leading bourbon is releasing exclusive music video content and documentary shorts by Jack Garrett, Fontaines DC and Jose Gonzalez – with further acts to be announced – taking viewers behind the scenes in the pubs, clubs, and live venues that welcome them from the start.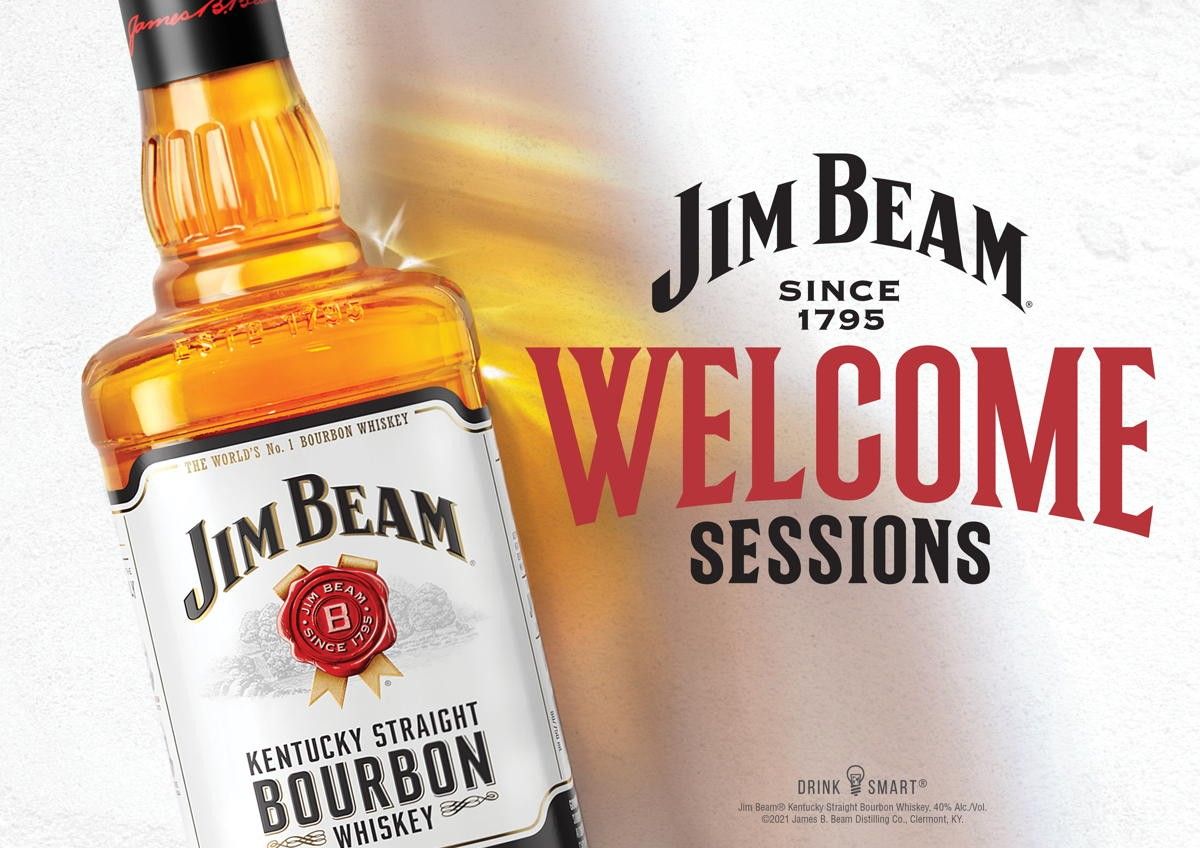 Launched in June and dropping throughout the year featuring venues including The Lexington & Village Underground in London, each episode reimagines and celebrates the warm welcomes experienced by artists and music fans alike.
"Although the light at the end of the tunnel is coming ever closer, the real world shared experiences we so crave remain few and far between. This sense of place and sense of community with others is something we as a brand have been firm believers in throughout our 226-year history," Malini Patel, managing director James B. Beam Distilling Co, said.
"The Jim Beam Welcome Sessions are about creating connections between amazing global acts, the iconic independent venues and the audiences who love their music. By launching the global partnership, we hope to create a unique shared experience that fans can relate with, over and over again. An experience that inspires, uplifts and instils a sense of community to being part of something special."
The partnership follows the launch of a fully integrated 360 multichannel marketing campaign and TV commercial from the brand.
Snack Picks
For most festival-goers, a cereal bar is part of their go-to food, and Nature Valley is all set to make a big splash in this space. The General Mills brand has recently become the founding title partner of new immersive experience 'Nature Valley Gone Wild Festival with Bear Grylls' this summer.
Spread over four days, the event is a family friendly festival created with legendary outdoor adventurer Bear Grylls and his team aimed at adults and children aged 6-18-years, with a schedule that includes wakeboarding, off-road buggy driving and talks from world-famous explorers.
Taking place this August Bank Holiday at Powderham Castle in Devon, the festival will see Mel C, Scouting For Girls and Morcheeba headline, along with Kaiser Chiefs, Razorlight and Ministry Of Sound Orchestra. Younger guests will be able to enjoy CBBC favourites, Andy & The Odd Socks and Dick & Dom.
"As a brand, we couldn't be more aligned to the Bear Grylls festival team's mission to inspire families across Britain to experience everyday adventure with their loved ones. We are thrilled to be building this unique outdoor experience together at Nature Valley Gone Wild with Bear Grylls for the coming years," Adrienne Burke, marketing manager, snacking at General Mills, said.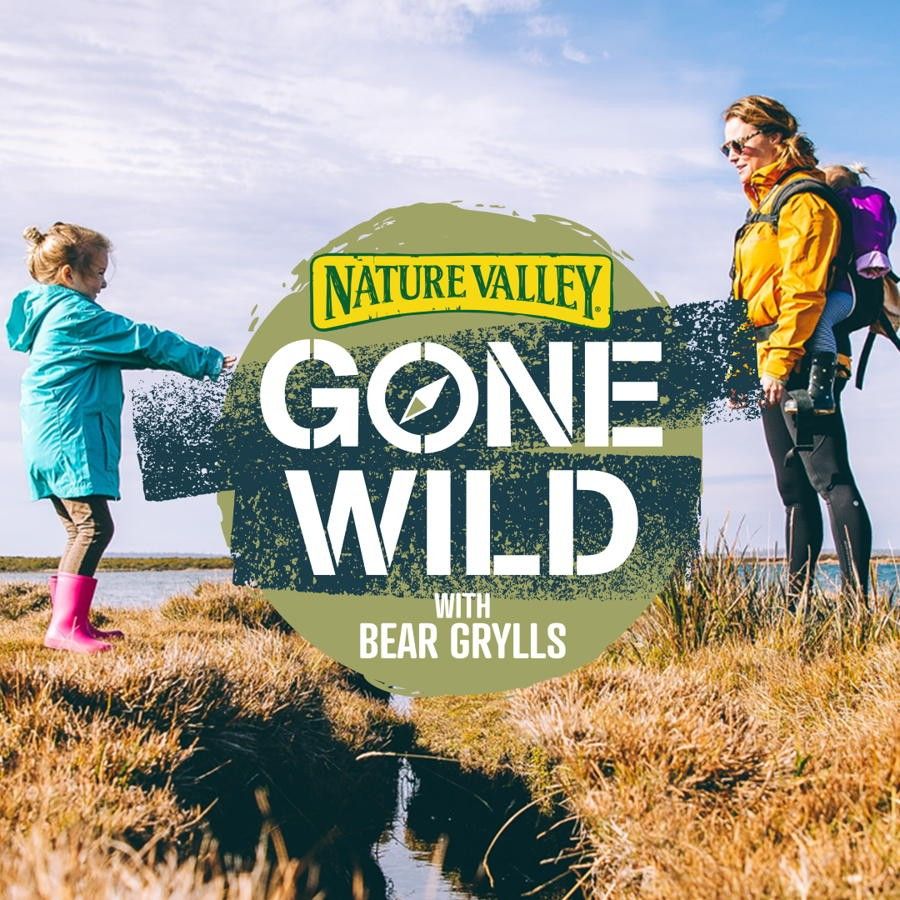 The partnership is part of a £2 million investment into the brand's 'Get Out More' campaign, due to go live in July, which aims to build connection between Nature Valley range and UK families.It will be supported by TV, Video on Demand, digital and audio advertising, a social media and influencer campaign, and in-store shopper activation.
Nature Valley's 'Get Out More' philosophy is that we all need to step away from the screen, go outside and connect with nature, whether that's a hike in the outdoors, a swim in a lake or simply trying things out of our comfort zone. Since launching in 2019, the campaign has reached more than 50 million people. The new Gone Wild collaboration aims to expand this further as part of the Bear Grylls and his team's endeavour to reconnect families in a safe outdoors environment.
The brand will also be running an on-pack competition across four key SKUs in its Nature Valley Crunchy range from 1 July – 19 August. Lucky consumers will have the chance to win three VIF (Very Important Family) weekend tickets to Nature Valley Gone Wild festival, ten Family weekend tickets to Nature Valley Gone Wild Festival and 100 pieces of branded merchandise.
"We will be fuelling festival-goersfromsampling stands throughout the four-day event, offering a variety of delicious snacks within our Nature Valley range," Burke said.
She recommended retailers with stores near festival sites and venues to stock up on key products to meet increased footfall and demand during the event. "It's also important to ensure you have plenty of time to get the relevant merchandising in place, which will help drive your 'festival essentials' sales," she added.
With inputs from the Local Democracy Reporting Service
---
---
Filling up for outdoor fun
Adrienne Burke, marketing manager at General Mills, lists merchandising tips for stores near festivals and events
Ensure your chiller is stocked with a wide range of soft drinks, and if you have a refillable water station ensure it is well-promoted both inside and outside the store to grab the attention of passers-by.
It is also a good idea to offer a variety of single format snack bars, such as our Nature Valley Protein range, for festival-goers to grab on-the-go. Hand-held ice cream options, like Häagen-Dazs' range of sticks, are perfect for hot weather.
Retailers can further capitalise on their proximity to summer events by offering a 'festival bundle' and advertising it through signage around the store and outside. This should include all the essentials, like bottled water, bagged and bar snacks, rain ponchos, tissues, and plasters.
Stock up as much as your space allows well in advance of the event, so you are ready to go as soon as potential customers start arriving in your area.
---
---