In recent years, there has been a significant shift in consumer preferences towards locally sourced products. With a heightened focus on sustainability, quality, and supporting local businesses, the demand for products with a unique hinterland and reputation has grown substantially, creating new opportunities for retailers.
Locally sourced products often provide a diverse range of quality offerings that can't be found in supermarket chains. From specialty jams and sauces to craft beers and cheeses, these products help in creating a distinct shopping experience that caters to consumers' desire for authentic, regional products. Convenience stores can capitalise on this trend by curating their product selections to include artisanal, handcrafted, local and regional items.
Retailers Charlie and Ruth Hamilton, who run three SPAR stores across Co. Tyrone in Northern Ireland, know really well the difference the local products make. They have recently exhibited the best of Northern Ireland's local food producers during a Local Supplier Showcase at their SPAR Castlederg store.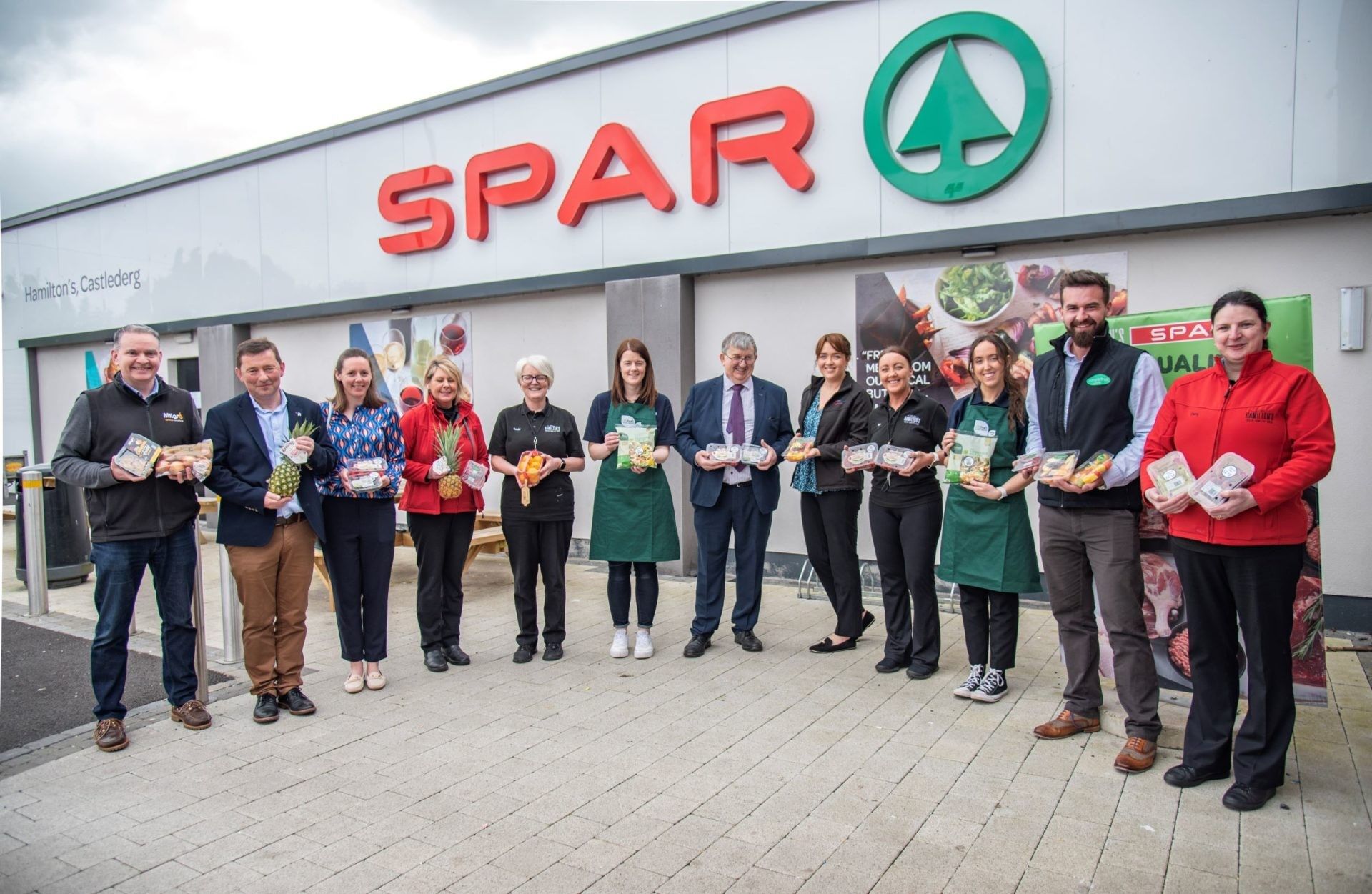 Among those sampling and demonstrating their tasty fayre in-store were Simply Fruit and Gilfresh Produce from Armagh, Milgro Onions from Limavady and Ireland's largest fruit and vegetable distributor, Keelings.
All producers gave shoppers the opportunity to sample their products, enjoy exclusive promotions and speak directly to suppliers about the journey of their food from field to fork.
With 75 per cent of fresh foods in SPAR NI distributor Henderson Group and independent stores being sourced from local suppliers across Northern Ireland, the showcase not only highlighted the offering available to shoppers in store, but also the range of local suppliers and quality produce available across the country.
"We have amazing suppliers in Northern Ireland, and it's always been important to us to support local. With suppliers from across the country making up 75 per cent of our fresh food in store, we thought it was time to celebrate them and show them off to our shoppers," Charlie commented.
"The in-store showcase was a great opportunity for our shoppers to speak to the suppliers directly and hear more about where their produce is coming from."
Scots Go Local
Retailers and wholesalers in Scotland are a step ahead in championing the local suppliers, with the Scottish Grocers' Federation (SGF) running the hugely successful Go Local initiative, and the Scottish Wholesale Association (SWA) launching a Wholesale Local Food Champion programme.
The SGF Go Local project, launched in December 2020, aims to support convenience stores throughout Scotland to provide dedicated, long term display space for locally sourced Scottish products, with a bias towards fresh and healthy, coupled with enhanced consumer engagement. The project is funded by the Scottish government and is being delivered in close partnership with Scotland Food & Drink.
Following the outstanding success of the programme – outlets that took part in the initial pilot saw a 40 per cent increase in sales of local products and delivered additional local economic benefits in excess of £159,000 per store – Rural Affairs Secretary Mairi Gougeon has approved the roll-out of the next phase of the project, which went live from 1 March.
The fourth phase of the programme will see a further allocation of £190,000 for the programme and the selection of at least 40 geographically, and demographically diverse stores, to secure increased display space for Scottish products, as well as using the available Scottish supplier databases to grow the number of suppliers and improve customer choice.
"As well as being a fine example of collaborative working between the Scottish Grocers Federation and Scotland Food & Drink, the widespread participation from local producers and store owners is a testament to the success of this programme," Gougeon said, announcing the fourth phase of the Go Local programme.
"It is encouraging to see an increase in shelf space for Scottish produce and a growth of nearly 40 per cent in the sale of eligible products."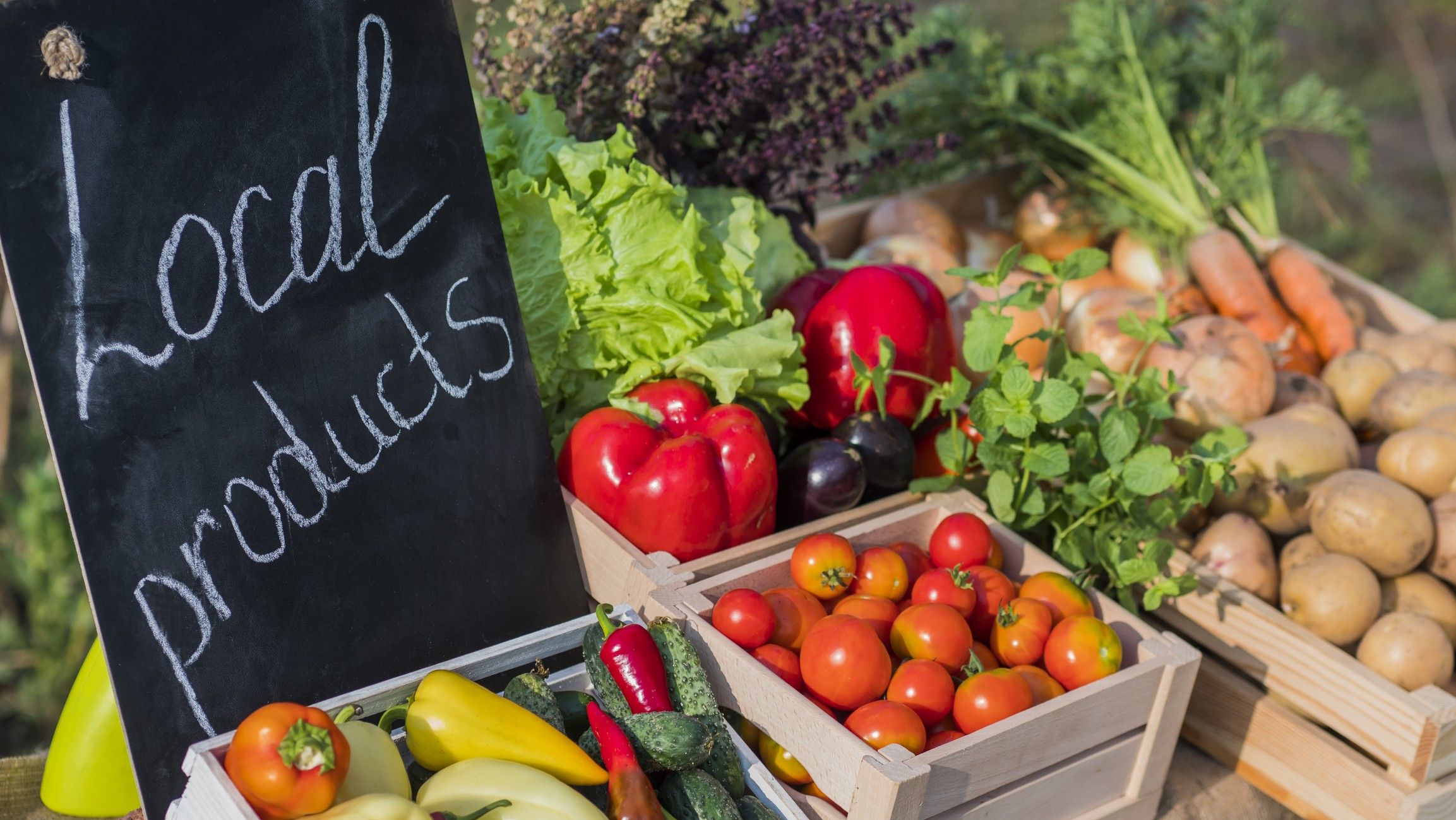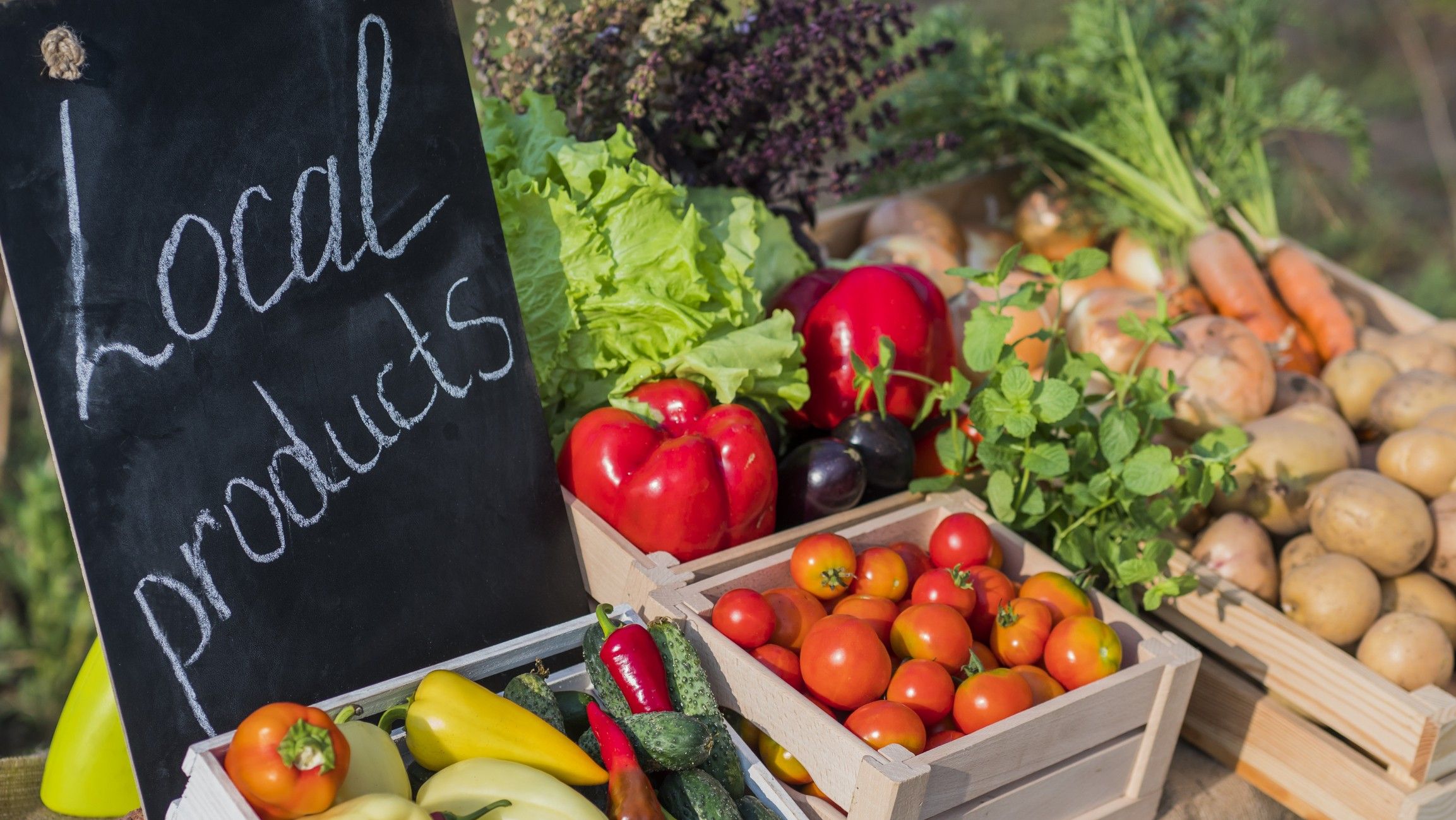 Pete Cheema, SGF chief executive, commented:  "Local convenience stores are at the very heart of their communities and perfectly placed to support our wonderful local producers and suppliers across Scotland.
"By supporting retailers and helping them offer their customers high quality, locally sourced, fresh, and healthier food, convenience stores are a key driver in growing their local economy, benefiting everyone, from customers to producers."
Meanwhile, the SWA's Wholesale Local Food Champion programme is gaining pace, with wholesalers across Scotland identifying individuals within their business to lead the charge in securing local sourcing opportunities.
Fourteen individuals from across a number of the SWA members have been named a Wholesale Local Food Champion as part of the SWA's recently launched training programme, an initiative funded and supported by the Scottish government. The next round of Wholesale Champions' workshops will take place on July 26-27.
An extension of the SWA's successful Delivering Growth Through Wholesale (DGTW) producer initiative, launched in 2021, and a collaboration with SAOS (Scottish Agricultural Organisation Society) and Scotland Food & Drink, the Wholesale Local Food Champion project's aim is to encourage Scotland's wholesalers to identify individuals who collectively take responsibility for shaping the local sourcing strategy within their business.
As part of the wider DGTW programme, 100 producers have participated in workshops designed to help improve and encourage engagement between Scottish producers and wholesalers, in a market worth £2.9 billion to the Scottish economy.
The fifth round of the DGTW workshops will take place on August 23-24, aimed at producers of all sizes, from new start-ups to established businesses and those who need greater understanding and knowledge of the Scottish wholesale channel. The programme provides producers with tools and information to help them maximise opportunities within the wholesale industry.
"The DGTW programme has really struck a chord with producers and wholesalers alike, and it's been hugely satisfying to see producers gain a much better understanding of the scale of the wholesale industry, how it works, and the benefits and opportunities it can deliver for producers of all sizes," Colin Smith, SWA chief executive, said.
"For wholesalers, the Local Food Champion programme enables them to tell producers about their commitment to local sourcing, what they are looking for, how they operate, and how to maximise sales once a listing is agreed."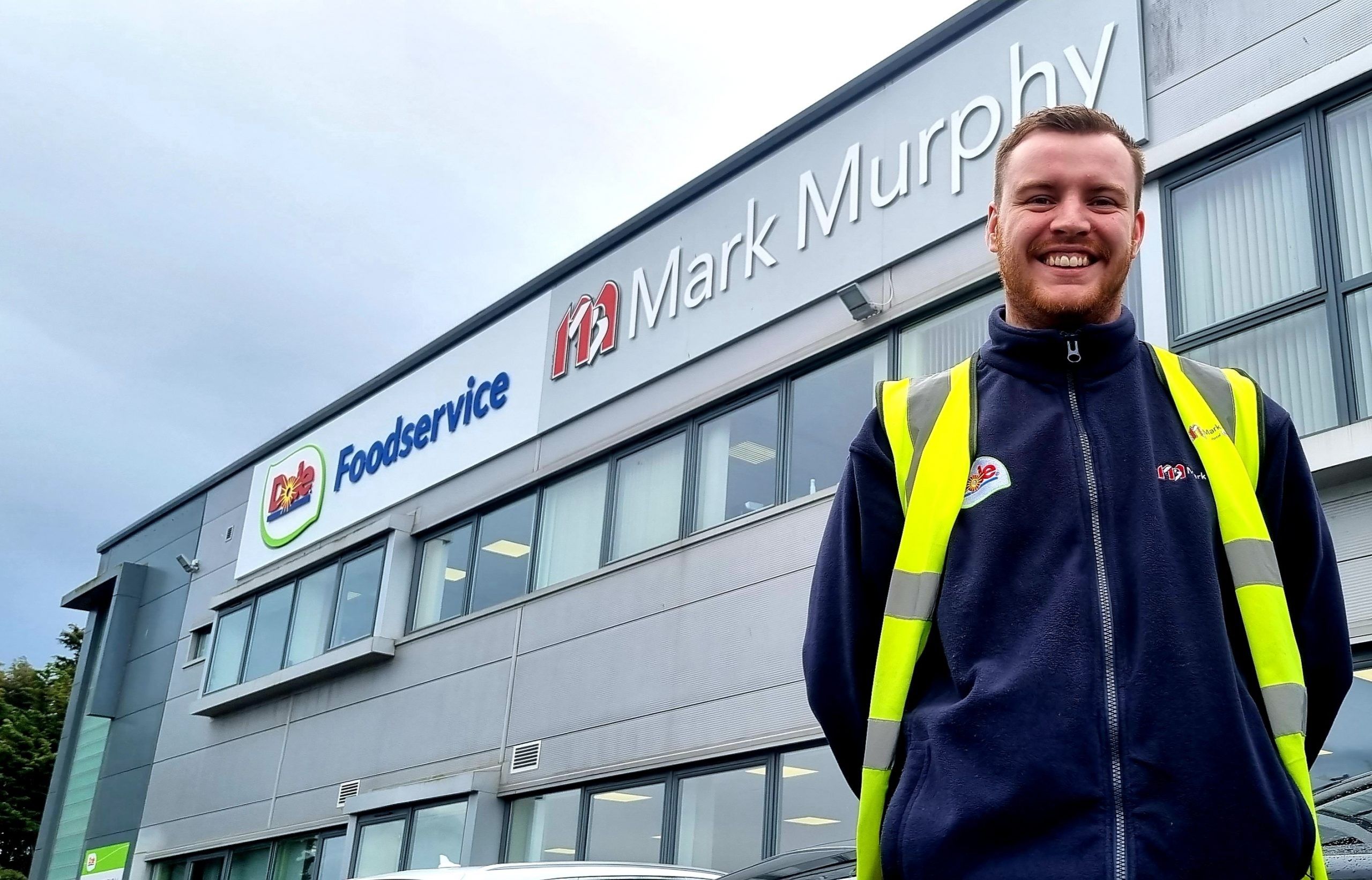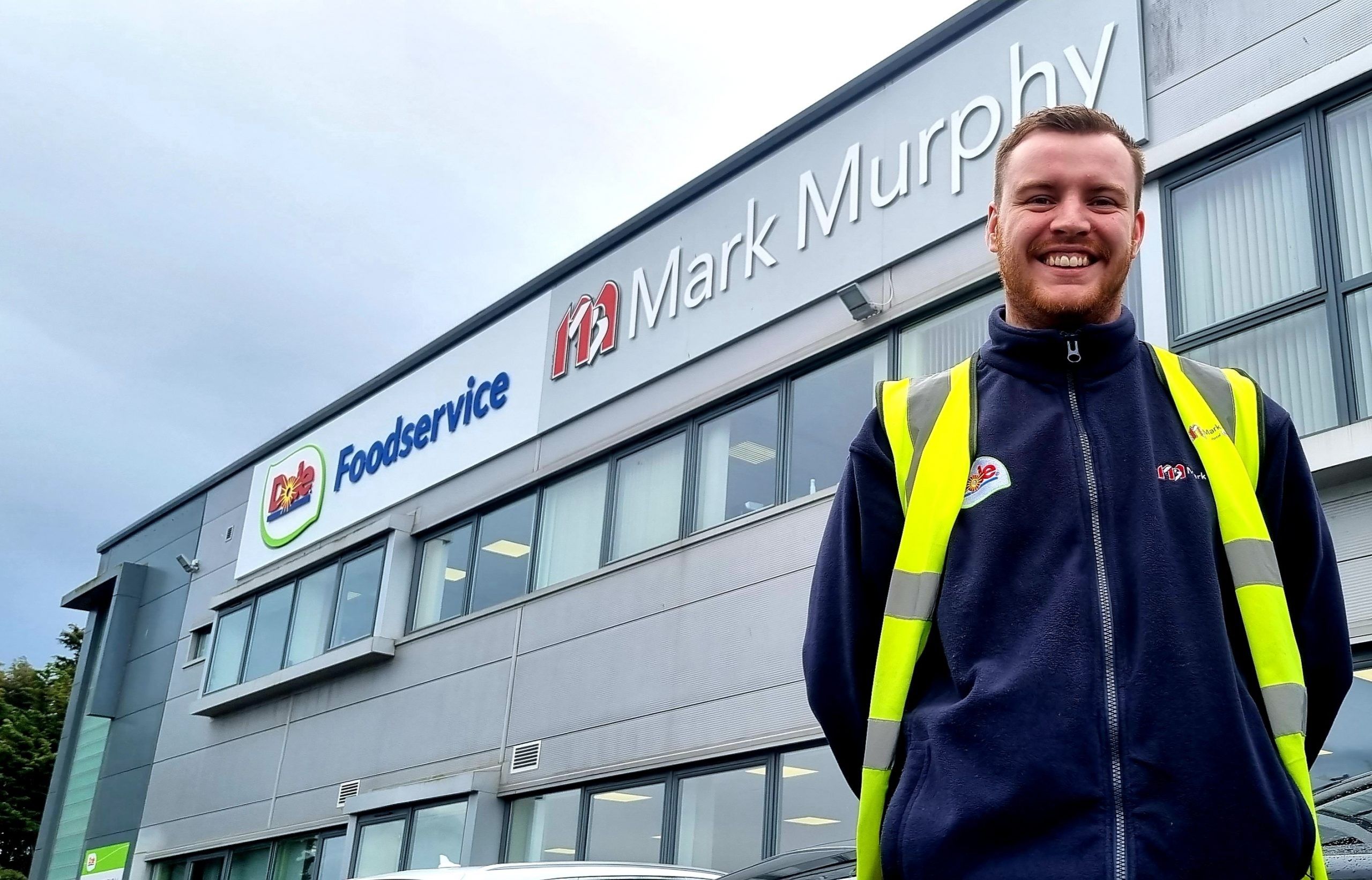 One Wholesale Local Food Champion who has undergone training and is working to implement the initiative's goals within wholesaler Mark Murphy, a foodservice supplier of fruit and vegetables and other produce in Edinburgh, is James Stewart.
James, a buyer in the purchasing department, said: "I was asked by our management if this is something I would be interested in and it really appealed to me, as I am already dealing with a lot of local suppliers in my role.
"I found the training really useful and interesting, and gained some new skills that will definitely help me in my job and help grow our business and that of the producers we work with."
He added: "I think the benefits of building up a really good relationship with your customers is so important and the training further highlighted that. It's all about people, and the importance of local suppliers and provenance really came to the fore during the pandemic. Wholesalers need to collaborate with local producers to push the quality aspect and provenance of their produce – we can help them build their brand and their story."
Southern Flavours
Regional co-operative Southern Co-op has long been a champion of local food producers, supporting local food and drink producers since 2007 through their Local Flavours range
The retailer runs their local sourcing as a separate entity within the business, enabling them to develop and retain very close relationships with the suppliers. In May, they added two new local producers to their roster, Solley's Kentish Ice Cream and Dorset chocolatier Chococo.
Solley's Kentish Ice Cream has been a family run business for more than 30 years and four of its flavours are now being stocked in local Southern Co-op stores across Kent and East Sussex as part of its Local Flavours range.
Based in Ripple, near Deal, the milk and cream comes from just one mile away from the farm, with 85 per cent of the base ingredients sourced locally. The family has owned the farm since the 1930s with their herd of Guernsey cows, and in 1985 Stephen Solley began looking for ways to add value to the milk.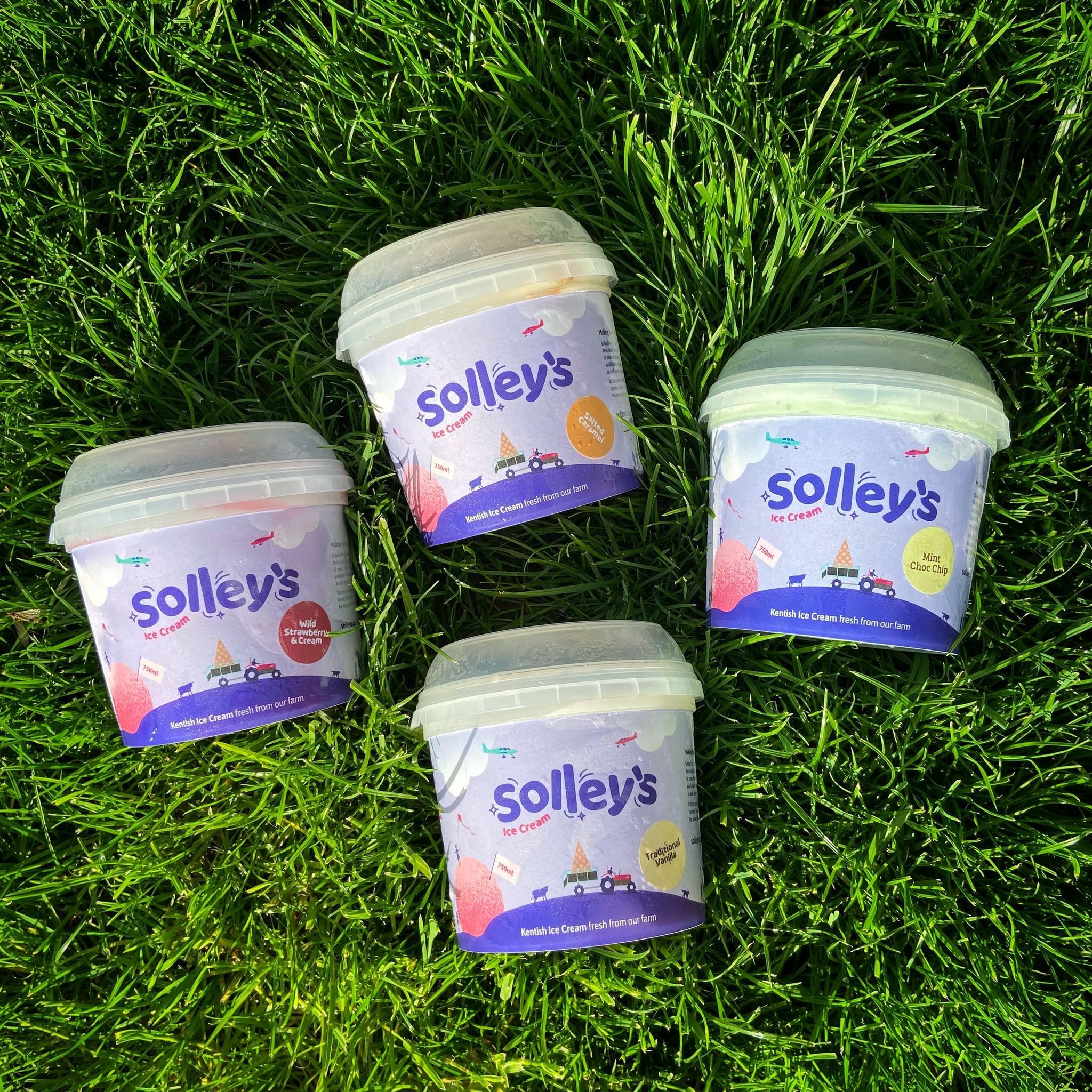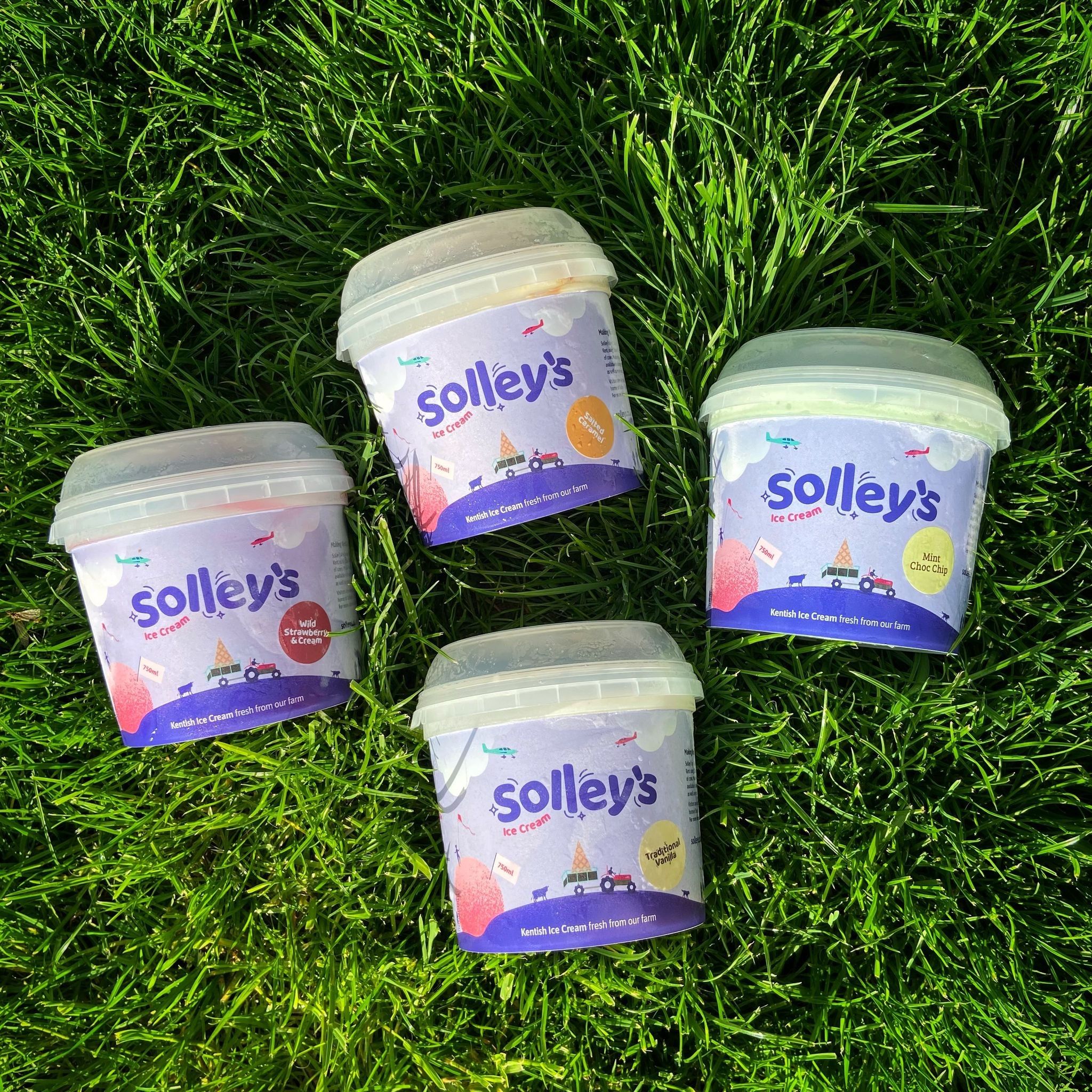 The flavours of Solley's real dairy ice cream being stocked are Traditional Vanilla, Wild Strawberry & Cream, Mint Choc Chip and Salted Caramel.
Keith Morrison, managing director at Solley's Ice Cream, said: "We are proudly a Kent based family business, with a passion for producing great tasting ice cream with excellent provenance and to have this recognised by the team at the Southern Co-op means a great deal to us."
Chococo – The Purbeck Chocolate Co., is a multi-award winning independent artisan chocolate brand founded by couple Andy and Claire Burnet in a small backstreet unit in Swanage in 2002. The company uses local, seasonal ingredients, and ethical, single origin chocolate. 100% of its packaging is plastic-free, and either compostable or recyclable.
"We're celebrating our own special birthday this year – it's been 150 years since the co-operative was first formed just down the road in Portsmouth. So, what better way to celebrate than with chocolate," Southern Co-op's Elliott commented. "We've selected four of Chococo's handcrafted chocolate bars, including two which are plant-based and naturally vegan-friendly."
Fine food ranges
Wholesalers and producers are increasingly picking up on the demand for artisanal products, introducing ranges curated specifically for convenience stores.
Specialty food experts Cottage Delight are on a mission to help Britain's convenience stores wow their shoppers with their new selection of hand-crafted jams, chutneys, pickles and more, exclusively available to the convenience channel.
The range is a selection of artisan premium products bursting with flavour and presented in eye-catching packaging, that spells out their specialty and the warmth and comfort they bring. The sweet range includes strawberry, blackcurrant, apricot and morello cherry whole fruit jams, All Butter Lemon Curd and thick and thin cut marmalade. The savoury selection offers sweet apple and caramelised red onion chutneys, Traditional Farmhouse Pickle, and Hickory Smoked Barbecue Sauce and Peppered Steak Sauce.
Cottage Delight's convenience range addresses three important consumer trends, says Tony Price, national account manager. "Premiumisation is key to Cottage Delight, because consumers now understand the real costs of cheap food, in terms of its environmental impact, and need to be sure of the provenance of what they buy. Edible escapism is another major factor, with a third of consumers buying more treats, weekend, and midweek 'pick me ups' and treats as pleasurable and occasional necessities. Finally, the cost of living means consumers are looking for less but better, choosing quality over quantity for budget and health reasons."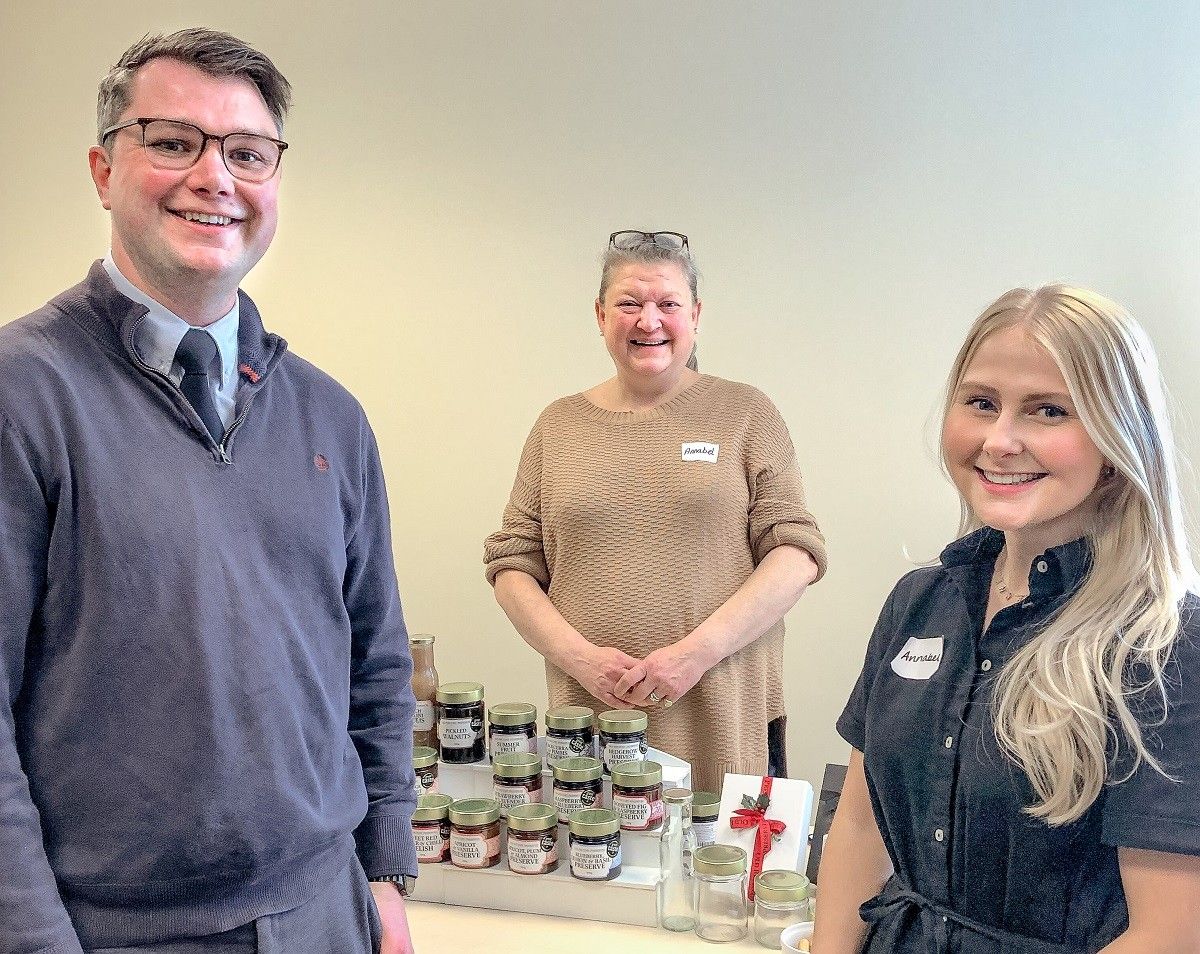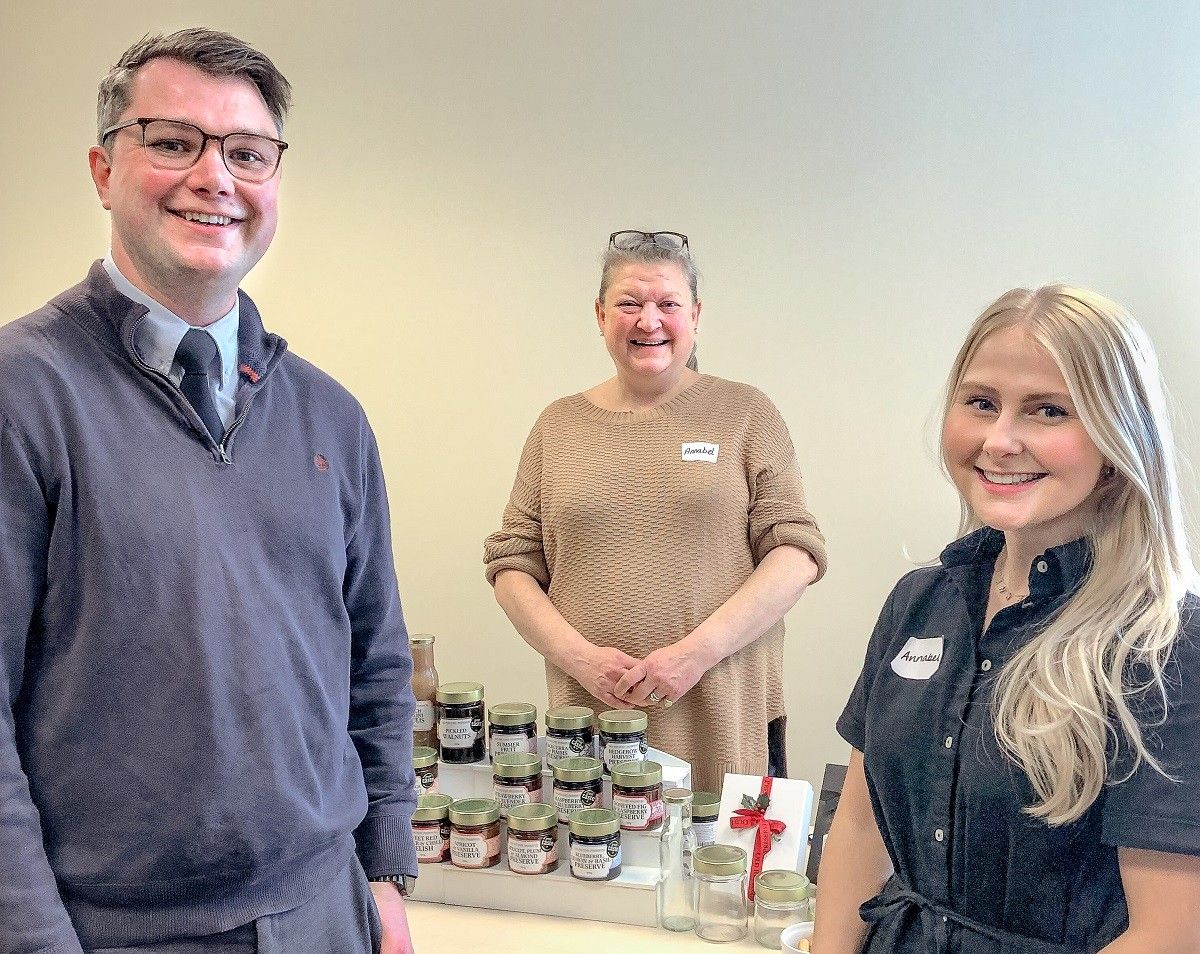 McCarthys, East Anglia's leading wholesaler of fresh fruit and vegetables, has meanwhile launched a new Fine Foods range, offering a selection of goods from small, artisan food and drink producers from Norfolk and Suffolk.
The family business, with over 145 years of experience in the market and supplying a wide range of shops, said the new Fine Food range will champion the goods from over 30 suppliers offering a range of 350 lines.
Working alongside the Broadland Food Innovation Centre Project, McCarthys managing director Sam McCarthy saw that many the local producers he met through the Food Innovation Cluster events, were without a route to market – without distribution.
"It soon became clear that there were dozens of local producers who are creating really special wares yet had little reach in the marketplace. After a few conversations and being asked if we would be interested in stocking 'the odd product', we realised that we could launch the Fine Foods initiative. To support the work of the Broadland Food Innovation Centre Project and build the region's food community benefits everyone involved," he said.
Crafty spirits
As craft beer continues its journey into the mainstream, BrewDog has recently launched a new dedicated webpage, built specifically with convenience retailers in mind, to help them maximise the category.
Craft beer shoppers spend more on their total basket than any other beer shopper, specifically BrewDog shoppers, who spend 28.8 per cent more on their total basket than average beer shoppers, the brand said, adding that retailers can drive incremental sales to their store by following BrewDog's advice, and getting their craft beer range right.
"Currently just 8.4 per cent of craft beer sales go through Impulse vs 28.1 per cent of Total Beer, meaning the category hugely under indexes in this channel and has significant headroom for growth," Hannah Corker, customer marketing manager – Impulse at BrewDog, commented.
"We're keen to support and work with retailers to give them all the tools they need to make the category a success. With craft beer proving itself to be a rewarding addition to any beer range, the aim of our new online resource is to help retailers build a compelling craft beer offering, unlock profit potential, and ultimately drive overall category sales."
The new page provides access to the latest market insight and trends, ranging and merchandising advice, information on best-sellers and key stockists.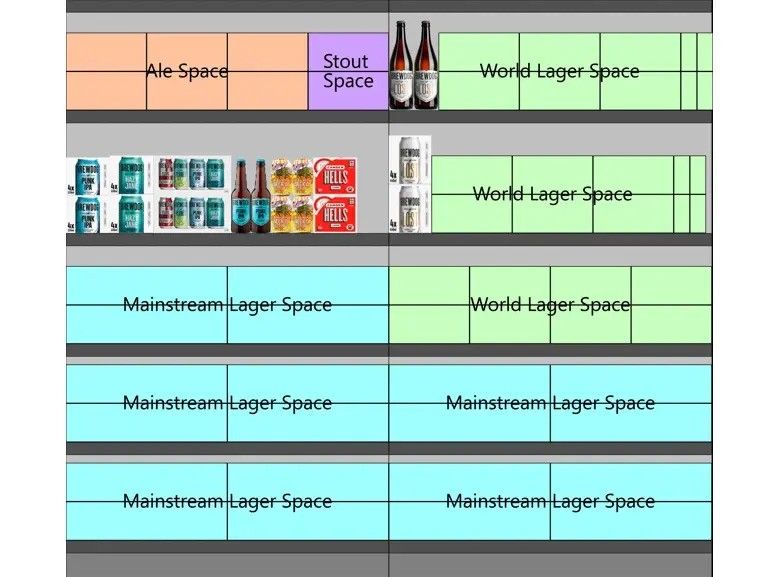 The craft drinks scene is rapidly expanding beyond beer, with new 'spirited' brands hitting the alcohol aisles with their unique flavours and tastes. Recently, the alt format, eco-friendly, Italian wine brand When in Rome has closed its latest round of investment, exceeding its fundraising target. The artisan brand said the funds will be used to grow sales and continue building a leading sustainable beverage brand for an age of conscious consumption.
On a mission to decarbonise the wine industry, When in Rome's range of low carbon, paper bottle, canned and bag in box Italian craft wines deliver high quality craft Italian wine, which produce up to 10 times less carbon than a single-use glass wine bottle.
"We are on a mission to bring premium wine to the UK in packaging that has a much lower impact than traditional single-use glass bottles," said founder Rob Malin. "39 per cent of the wine industry's CO2 emissions globally stem from an obsession with single-use glass bottles and we can change this.
"In the UK 90-95 per cent of all wine is consumed within one week of purchase and whilst single-use glass bottles are the perfect container for the small percentage of wines intended to be aged, there are more sustainable packaging innovations which provide a smarter solution for the majority of wine that is consumed immediately after purchase, and this is where our range of alt-format wines can help."
Artisanal British gin producer, 6 O'clock Gin, is looking at a summer of convenience, having launched its RTD gin range into Co-op stores nationwide.
The brand's convenient format aims to tap into impromptu summer events and on-the-go occasions where mixology is not an option and portability is key. 6 O'clock Gin will initially launch in more than 320 Co-op stores across the Midcounties and Central England with all five of the RTD mixes.
The range includes Light and Low, (205ml, 0.5% ABV) Damson and Ginger Beer (250ml, 5.0% ABV) London Dry Gin and Tonic (250ml, 7.0% ABV) Exotic Orange Gin and Tonic (250ml, 7.0% ABV) and the latest addition, 6 O'clock Gin Mango, Ginger, and Lime Gin and Tonic (250ml, 5.0% ABV).
"Our ready to drink cans are crafted with the same dedication, care and patience as the bottled gin range creating a bartender-quality drink in the convenience of a can. As well as being convenient and accessible, Our RTD's allow consumers to trial our products before building their confidence to purchase a bottle," said Kathleen Day, sales director at 6 O'clock.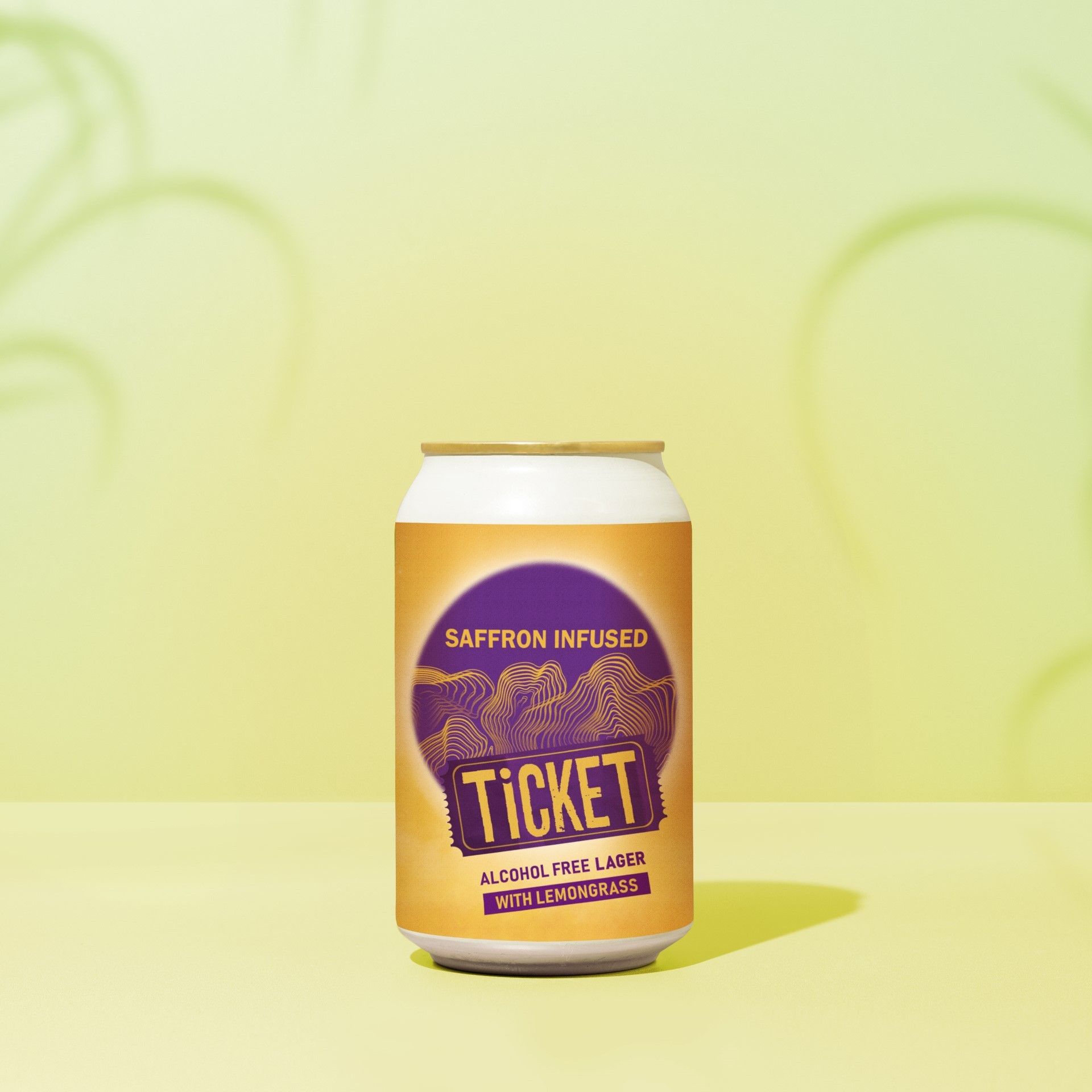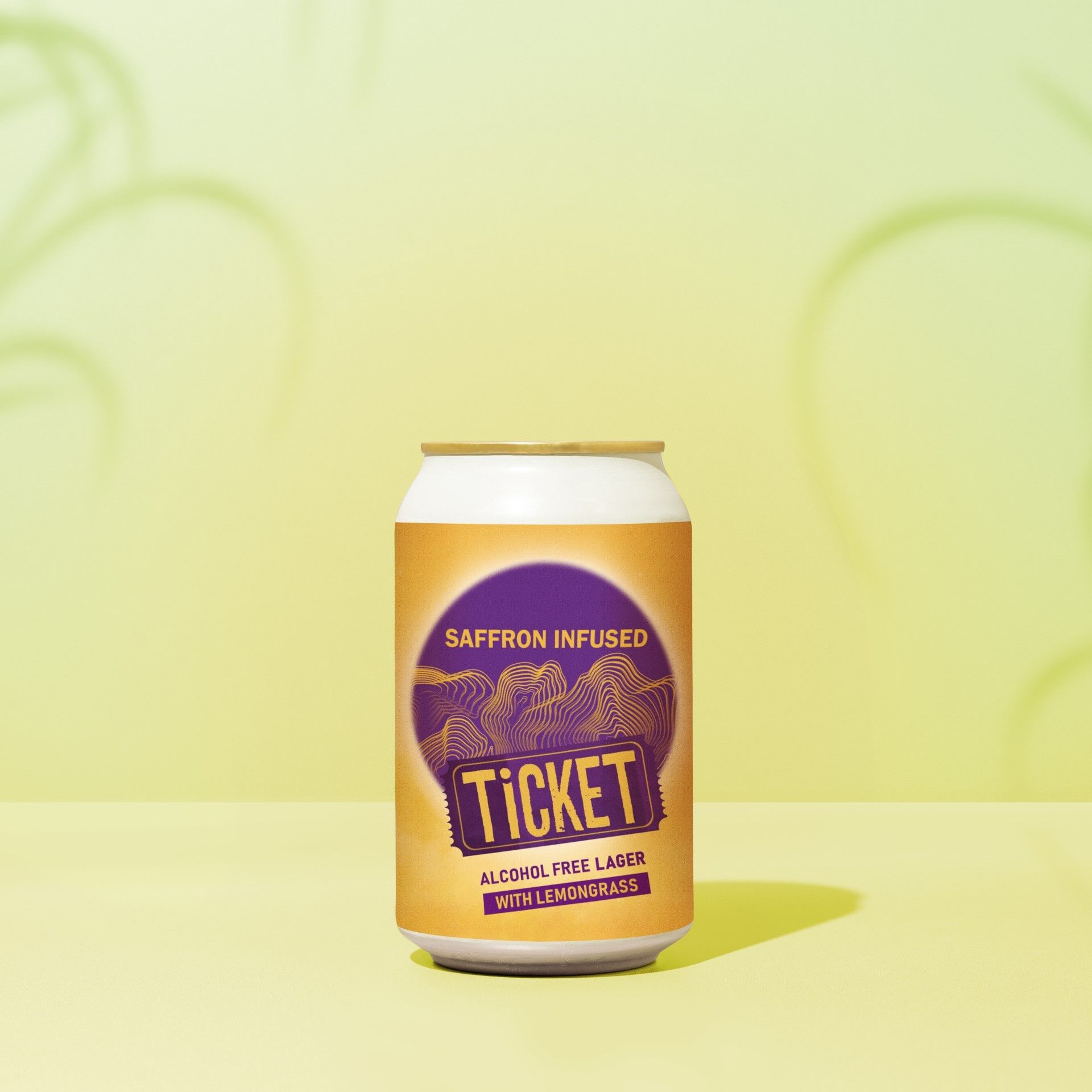 The UK low/no category is in rude health as growing numbers of consumers seek to either curb or abstain from alcoholic consumption, either as part of either a healthier living, evolving lifestyle or saving money agenda.
Ticket pale ale is a young craft beer provider and low/no trailblazer whose unique pale ale with its distinct saffron twist was recently shortlisted to make the finals of this year's free-from awards.
"Ticket Pale Ale is based on a traditional non-alcoholic Persian pale ale that was once very popular in old-school Iran, a beer famed for its meticulous small batch production and the use of best-in-class, locally sourced Persian saffron," said co-founder Ali Porushani.
"As with so many spheres of food and drink, an increasingly cluttered marketplace means it's not easy to stand out, although latest telling trade feedback suggests that distinctive flavour profiles, exoticness and inbuilt functional benefits are key drivers when differentiating 'category heroes' from 'support cast' beverages."
Summer 2023 has also seen Ticket launching their second low-no proposition, a lemongrass infused lager.
As with its pale ale, Ticket crafts non-alcoholic beer that mirrors the tastes, aromas and mouthfeel associated with normal beers, but at less than 0.5% ABV.
Ticket's other priority is actively championing ingredients with added health and wellness benefits.  Lemongrass is universally admired for tackling digestive issues, including cramps and gastric ulcers.
By recognising the rising demand for artisan and craft food and drink products, local stores have a unique opportunity to boost sales and create memorable shopping experiences. Through collaboration with local producers, educating and engaging consumers, effective merchandising, embracing digital channels, and organising community events, local stores can position themselves as the go-to destinations for exceptional and unique offerings.