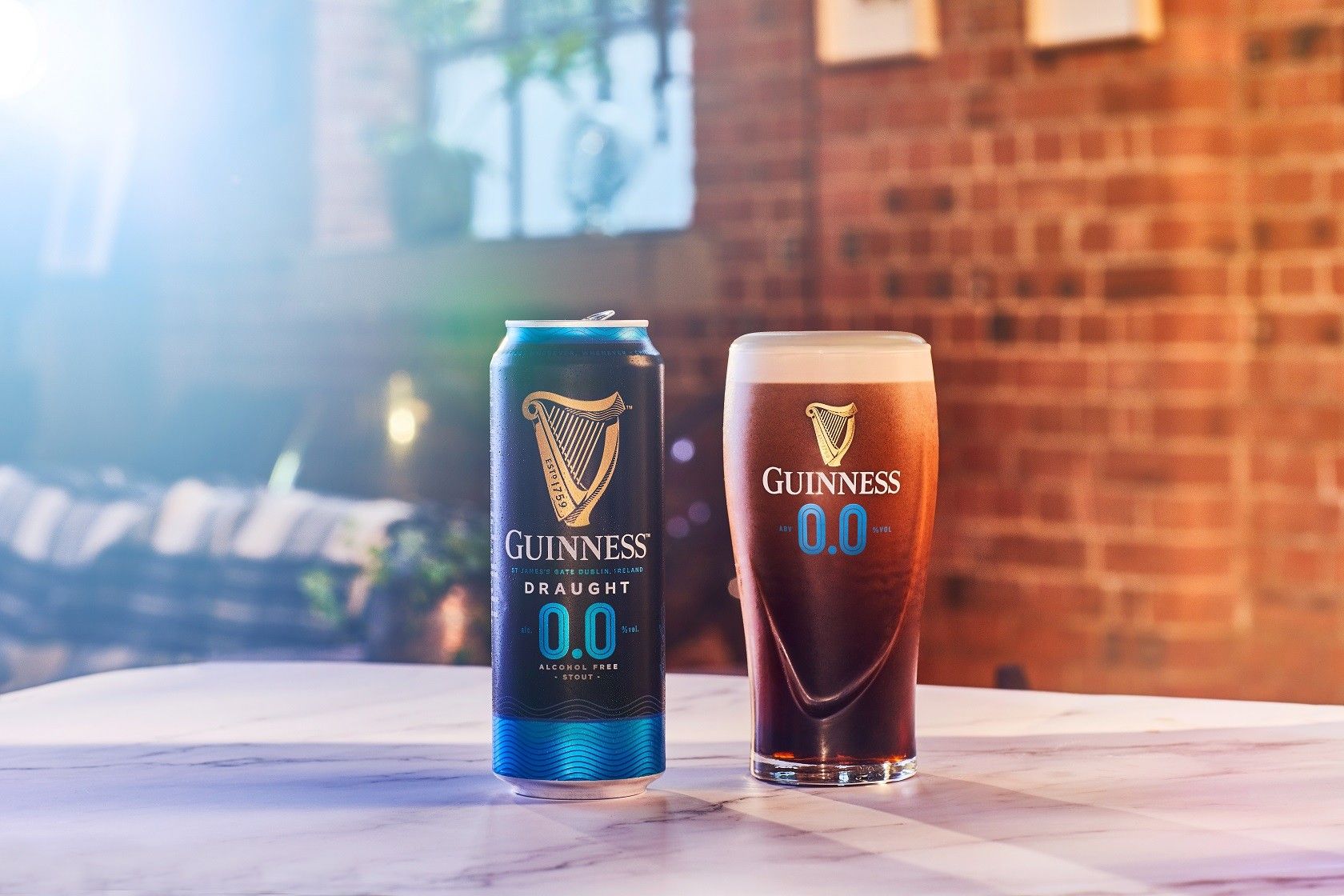 Guinness welcomes the return of Guinness 0.0 in Great Britain this month. Available in a 4x440ml can format, Guinness 0.0 will be on-shelf in select Morrisons and Co-op stores this week – rolling out across other retailers and wholesalers later this month and to the on-trade from September. The launch will also be supported with a consumer marketing campaign, including a brand-new TV advert.
With sales in the low-and-no category now worth £150m RSV in the UK off-trade , Guinness 0.0 taps into the increasing demand for high-quality and great tasting no and low alcohol options. Guinness 0.0 is the alcohol-free beer from the brewers at St. James's Gate. It shares the smooth taste, balanced flavour and unique dark colour that Guinness is known for, and the brewers start by brewing Guinness 0.0 in the same way they always have. The alcohol is then removed through a cold filtration process that ensures the character is maintained and nothing is compromised.
For those choosing not to drink alcohol, Guinness 0.0 is also a low-calorie option with just 17 calories per 100ml. This means a standard can of alcohol-free Guinness 0.0 contains less than 75 calories – but with the iconic flavour that you know from a regular pint.
"We are incredibly pleased to have Guinness 0.0 back on shelves and in pubs and have put in place additional quality assurance measures to make sure this really is the best alcohol-free Guinness possible," said Neil Shah, Head of Guinness GB. "So, even if you choose not to drink an alcoholic drink, you can still enjoy an iconic pint of Guinness without the alcohol. We firmly believe we have created a taste experience truly unrivalled in the world of alcohol-free beer and can't wait for people to try it."
RRP £3.50-£4.50 for a 4 Pack of 440ml cans