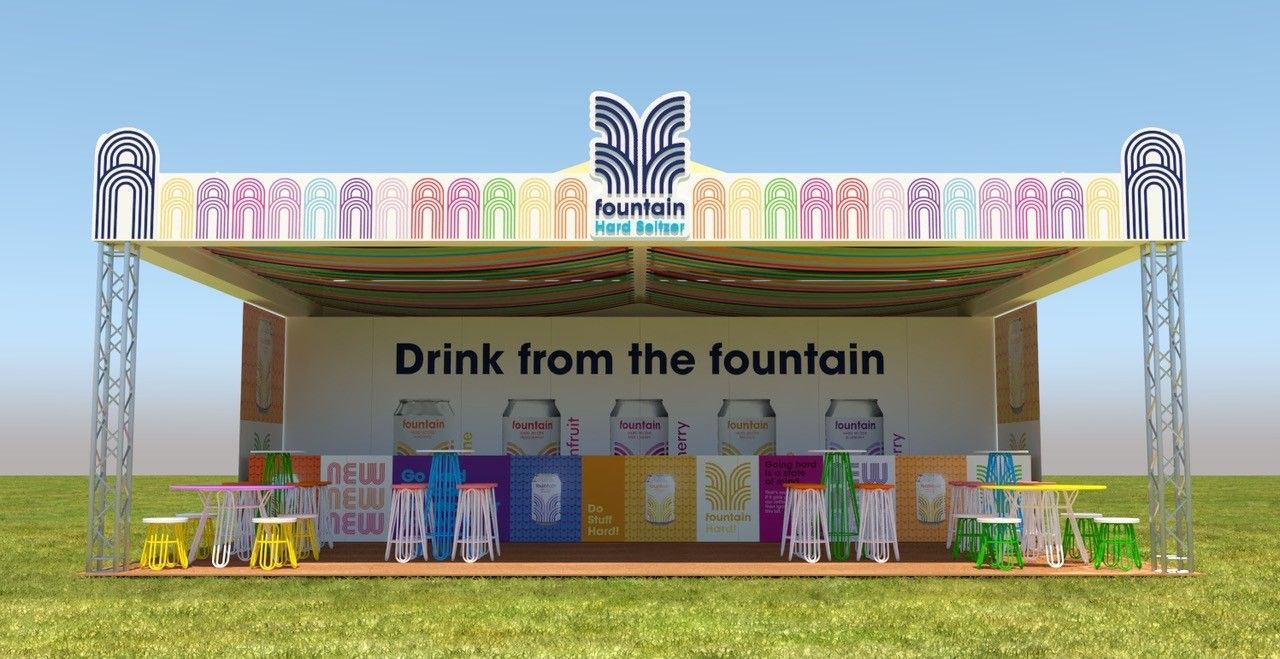 Fountain Beverage Co has announced a multi-million-pound investment campaign to spearhead awareness of the hard seltzer category in the UK amongst target consumers.
As part of a three-year strategy, Fountain has announced a new partnership with six of Live Nation UK's premier music festivals, becoming the first-of-its-kind Official Hard Seltzer Partner across Reading and Leeds, Creamfields, Parklife, TRNSMT and Warehouse Project festivals.
Founded in the US, the brand has seen rapid growth since it's arrival to the UK market in August last year. The company said it is keen to continue on this trajectory by launching Fountain and hard seltzer in experience-led occasions, which are already seeing a significant boom in bookings as restrictions ease.
"As a successful start-up in the US we are delighted by the momentum of Fountain in the UK. There is a huge amount of potential here as hard seltzer is still an emerging category," Jon Hamm, Fountain Hard Seltzer UK partner said.
"Whilst the market is dominated by the bigger brands, it's clear to us that there is a lot of room for a more premium product focused on providing the consumer with a better all-round experience. Our goal is to bring a breath of fresh air to the market and create a top-quality product for a more conscious consumer, without compromising on flavours and choice, all whilst keeping it fun."
The partnership will see Fountain provide branded bars on-site, as well as digital activations and on-screen ads across all festival events, in order to reach almost three quarters of a million consumers in 2021 alone.
Innovation is another key area in which the hard seltzer brand, which comes in 12 flavours, will focus over the coming months, with plans to explore new seasonal and occasion-led exclusives. The company will also be expanding into other categories within elevated refreshments such as mixers, soft drinks, and sports beverages.
"Our partnership with the festivals is a strategic way to kick off our campaign to drive awareness amongst key consumers and educate on what hard seltzer can be, through brand-in-hand moments and experience led occasions. We are taking this opportunity to cement ourselves as the hard seltzer for events and festivals across the UK," Hamm said.