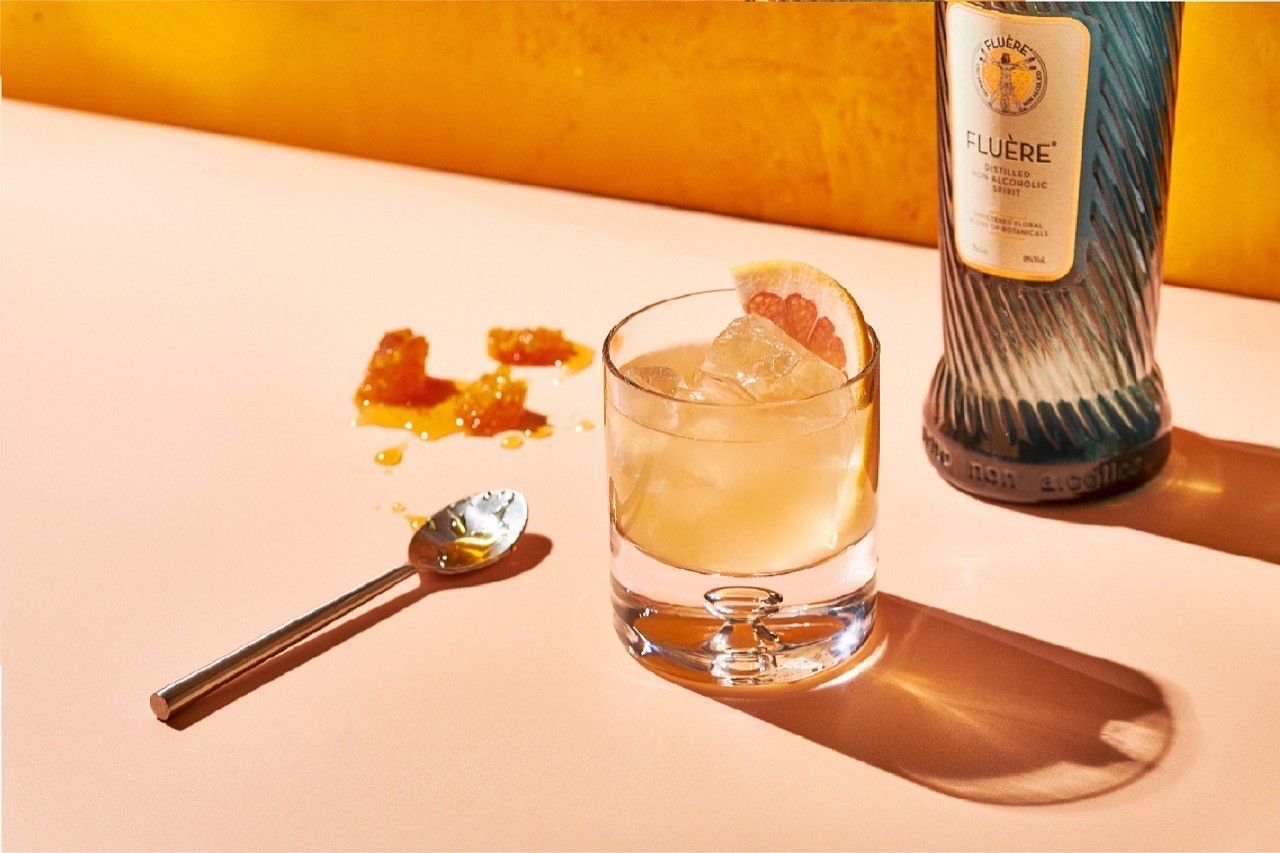 Non-alcoholic distilled spirit FLUÈRE  today (22) revealed its signature non-alcoholic cocktail and the livery of the Andretti United Extreme E ODYSSEY 21 vehicle that will race at the Island X Prix in Sardinia – round four of the 2021 Extreme E Championship.
'It's FLUÈRE O'Clock' will be the non-alcoholic cocktail championed at the Island X Prix this weekend. The cocktail will inspire the bespoke livery of the Andretti United Extreme E vehicle, driven by Catie Munnings and Timmy Hansen.
Andretti United were victorious in the previous round in Greenland, their first victory in the all-electric off-road racing series, and currently sit third in the Teams' Championship standings.
Extreme E events are chosen to raise awareness of the impact of climate change around the world, with the first three races taking place in Saudi Arabia (Desert X Prix), Senegal (Ocean X Prix) and Greenland (Arctic X Prix).
The Island X Prix will look to highlight the weather conditions in Sardinia, a location which is suffering from rising temperatures, heatwaves and wildfires. The event, Extreme E's first European race, will take place in the Army Training area at Capo Teulad. A historic area in the south-west of the island, the course provides a hard compact surface that is prone to crack due to the heat of the region.
The 'It's FLUÈRE O'Clock' cocktail mix includes ingredients such as honey water, non-alcoholic sparkling wine and grapefruit juice to create a fiery visual, drawing focus on the conditions in the region, but with a cool taste.
FLUÈRE is a category leader in distilled non-alcoholic drinks, owned by forward thinking and sustainably minded consumer packaged goods' business, Next Frontier Brands.  
Through its partnership with Andretti United Extreme E, FLUÈRE is committed to playing a part in raising awareness of climate change impacts and motivate greater consideration for what can be done to stem damage to the planet. 
Roiby Gonzalez, Chief Marketing Officer at Next Frontier Brands, said: "Our shared passion for raising awareness of the impact of climate change is what drives our partnership with Andretti United in the Extreme E Championship. With that in mind, our mission with FLUÈRE is to promote innovation and challenge convention through the partnership.
"It is great therefore to see the latest edition of our 'Perfect Mix' campaign revealed, with the non-alcoholic cocktail 'It's FLUÈRE O'Clock' adapted to inspire the livery of Andretti United Extreme E for the Island X Prix."
FLUÈRE O'Clock non-alcoholic cocktail:
 50 ml Fluère Original Botanical Blend
15 ml grapefruit juice
5 ml honey water*
Non-Alcoholic Sparkling Wine
Pour Fluère Original, grapefruit juice and honey water into rocks glass and pack with fresh ice. Top with non-alcoholic sparkling wine and stir briefly. Garnish with grapefruit wedge.
*heat 3 parts honey with 1 part water in a pan until dissolved.