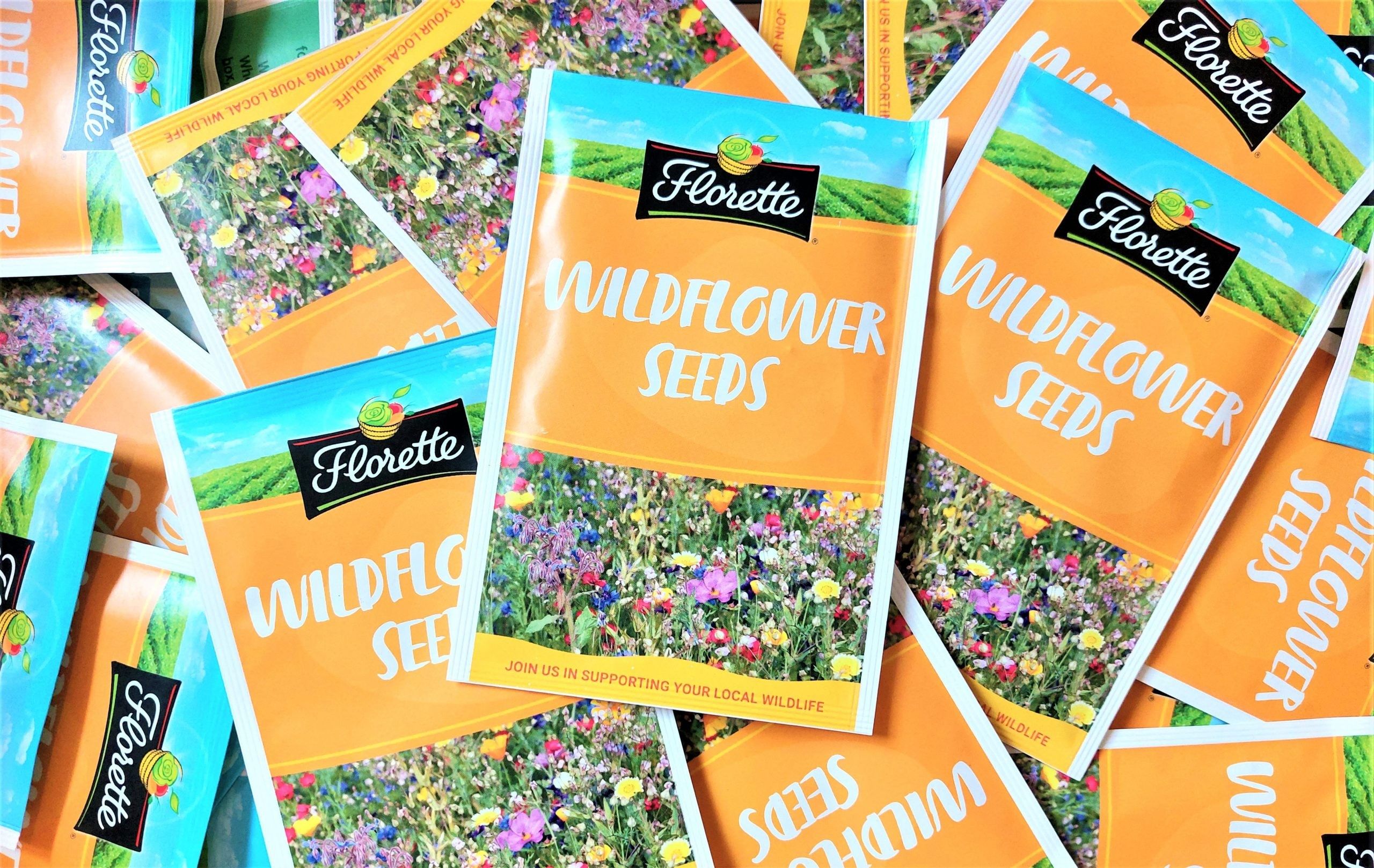 Salad brand Florette, selling 36 million packs annually, is giving away more than
one million wildflowers as part of its ongoing strategy to highlight the brands farmer owned status and passion for sustainably produced, fresh and tasty salad.
Tens of thousands of packs of seeds will be given away throughout the September sowing season, supported by a campaign that promotes Florette's credentials through back of pack messaging, influencer and media partnerships, PR and the brands social media platforms.
"As a farmer owned business, we're as passionate about protecting the environment and nurturing the land as we are about growing salad," said Martin Purdy, Commercial and Marketing Director. "Supporting wildlife and their habitats is just one of the ways we do this on our sites across the UK."
This initiative will add to Florette's strong biodiversity credentials, which includes being self-sufficient in water (thanks to on site reservoirs that also create natural habitats for wildlife) and leaving areas of fields uncropped to create wildlife corridors to form a network of refuge habitats for insects and small mammals. Florette is also accredited by Leaf Marque, a leading independent global assurance system recognising more sustainably farmed products.
"Supporting our local ecosystems has always been extremely important to us at Florette, and we recognise this is something we have in common with our customers who care deeply about nature. While setting a good example through our values, we're asking consumers to join us and 'bee a part of it' by helping us to plant over one million wildflowers this September," added Martin.