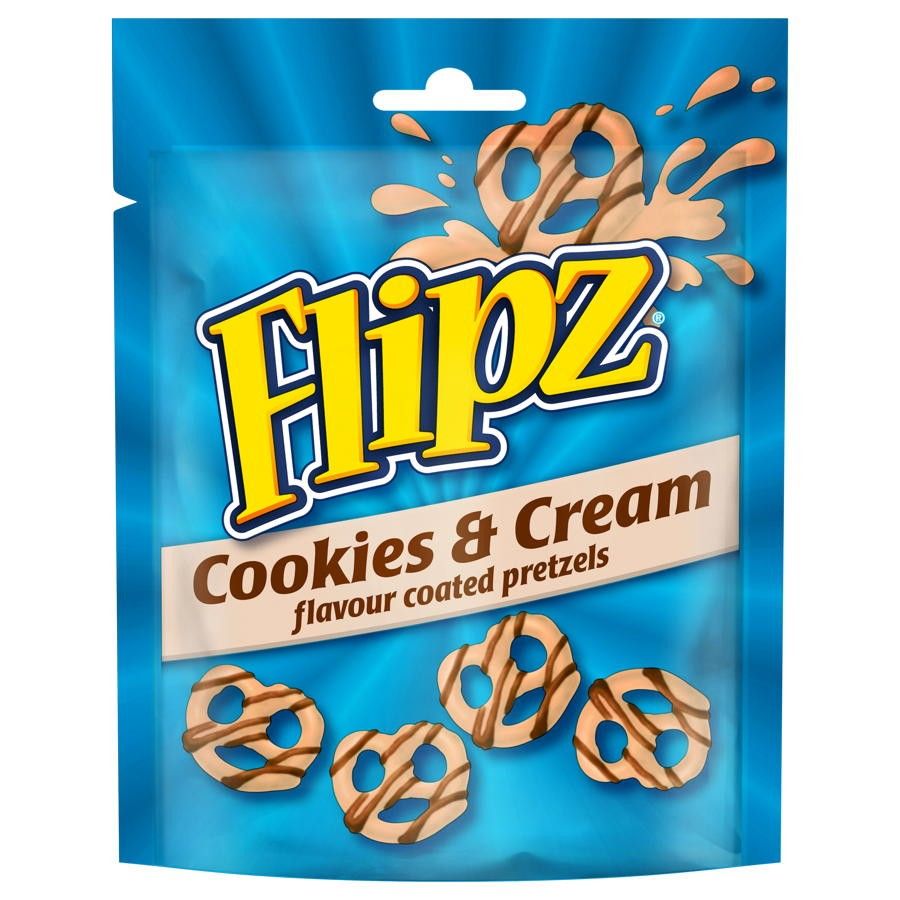 Global snacking giant pladis has announced a brand-new launch for its £14.3 million Flipz brand – Flipz Cookies & Cream.
The on-trend flavour give Flipz fans a taste of the familiar 'swavoury' combination with the brand's signature salty pretzel coated in a moreish, sweet Cookies & Cream glaze.
"Since launching into the UK market in 2018, Flipz has quickly become one of the biggest new snack brand launches in the last 5 years– and we can attribute a large part of this to our exciting pipeline of innovation," commented Jonathan Bull, marketing director – chocolate, cake seasonal at pladis UK&I.
"We want to maintain strong momentum for the Flipz brand, and adding tasty, trend-led flavour combinations to our core line-up will help the brand appeal to even more shoppers."
Bull said the new variant will help retailers drive incremental sales by encouraging new shoppers– especially younger consumers – to buy in.
"Cookies & Cream felt like the natural fit for the latest Flipz variant, as this flavour phenomenon shares the brand's American roots and has become a classic combination both in the US and worldwide," he added.
"Given that Flipz has built an incredibly loyal shopper base since launching in the UK – with a strong repeat purchase rate of 33 per cent – we're confident that the latest addition to the Flipz line-up will be a hit with British shoppers."
Flipz Cookies & Creamis available in major retailers now as well as in wholesale and convenience, in a 90g pack format at an RRP of £1.50. Packaging will be recyclable through pladis' partnership with Terracycle.