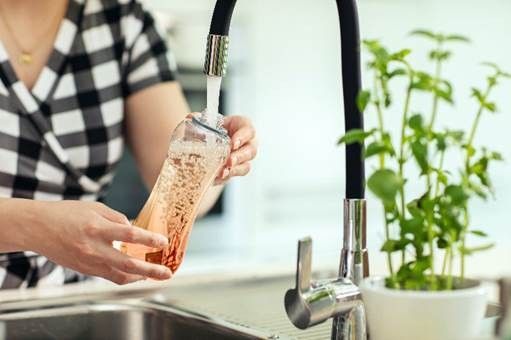 B2B tea and coffee supplier Finlays has launched a full solution for beverage brand owners looking to create convenient, healthy, and refreshing beverages for on-the-go consumption.
Just Add Water is a new range of tea and botanical powder blends that taps into consumer demand for beverages with associated functional benefits. Each blend is packaged in white label single-serve sachets and dissolves instantly in cold water.
With over one third of global consumers carrying refillable water bottles and 79 per cent of European consumers preferring perceived functional benefits in food and drink form, Just Add Water meets growing demand for healthy and flavourful ways to enhance water while on the go.
The range features premium tea extracts from The Wellbeing Collection by Finlays which are rich in naturally derived bioactive compounds associated with functional and health benefits. The blends also support clean label claims by containing no added sugar, being low in calories, and free from artificial colours, flavours and preservatives.
Combining its bush-to-cup supply chain in tea with leading extraction facilities, Finlays' range of own label solutions are packaged in ready-to-print plain sachets. This offers brand owners the flexibility to apply their own branding, ready to take to the market.
The four recipe blends have been fully developed according to key trends and are designed to align to morning, noon, evening and night-time use. They are:
Immunity
According to Mintel, immunity claims on beverage launches have increased +66 per cent between 2019-2021. Meanwhile figures from Prinova Global highlight that 68 per cent of European consumers prefer to enjoy beverages with immune health benefits at breakfast time.
Immunity features a blend of green tea, apple and ginger flavours enhanced with baobab and acacia, which are known prebiotics, designed to kickstart consumers' mornings.
Antioxidant
The Antioxidant blend contains purple tea, a rare variety of tea that boasts a vibrant colour and is rich in anthocyanin, an antioxidant. This rare and unique variety of tea has piqued consumer interest recently with global searches for "where can I buy purple tea" increasing by 250 per cent in the past 12 months.
Energy
Research from GlobalData plc shows one third of European consumers associate tea with energy-boosting benefits. Furthermore, data from Mintel shows that between 2016-19, low, no and sugar-free claims increased by +106% in European sports and energy drink launches.
The Energy blend helps power consumers from work to workout with a revitalising blend that contains black tea, guarana and ginseng extracts.
Digestion
Containing black tea and acacia extracts, the wonderfully soothing Digestion blend taps into consumer demand for products that perceive to manage digestion issues. Statistics show digestive health is important to four in five European consumers. According to data from Mintel, between 2018-2021, 14% of tea launches carried a digestive health claim as consumers become more aware of tea's link to digestive health.
"Today's consumers are increasingly mindful of their environmental impact and are turning away from single-use plastics towards refillable water bottles," said Finlays marketing manager Bethany Ruane. "Our expertly formulated blends contain a precise balance of tea extracts, which consumers associate with an array of health benefits, botanicals and natural flavours. Our blends give brand owners just what they need to be able to offer consumers healthy, flavourful and convenient ways to enhance their water on the go."