Crime in retail has gone through the roof so much so that the word shoplifting seems to diminish what is actually happening out there in the stores. Forced to do something to tackle the daily conflict with abusive offenders and prolific shoplifters, some retailers have found respite in technology, Asian Trader has learnt.
Walking-in and brazenly running out with several items in tow, filling bags with numerous products at ease and retaliating to retail staff when objected to, utterly fearless conduct, filming the act of store looting and aggressive mob behaviors are some of the things that are described by store owners across the country. None of them seems like a discreet harmless petty crime.
Retail thefts across the sector in England and Wales rose by 27 per cent in 2022, according to the retail trade body British Retail Consortium (BRC). In some major cities, the figure has shot up by as much as 68 per cent.
While numerous reports continue to expose the police inefficiency in this matter, it is no surprise that store owners are now taking things in their own hands to safeguard their businesses and the safety of themselves and their staff.
In the words of Dave Hiscutt, who handles five stores with two in Weymouth and one in Southampton, store owners and managers are now "forced to do something" as the situation has "gone too far the other way".
"Shoplifters are essentially becoming invincible, because they keep getting away with it. We had people filling up baskets and running out of the door. We need to get this under control," he said.
Police and law
Shoplifting offences have soared by a quarter this year, according to the Office for National Statistics though in the 12 months to March, the police recorded 339,206 cases of shoplifting despite the BRC estimating there were eight million incidents.
Minister of State for Crime, Policing and Fire Chris Philp has recently called on retailers to instruct their security guards to intervene when it is safe to do so and use the power of citizen arrest.
"Where it's safe to do so I would encourage that to be used, because if you do just let people walk in and take stuff and walk out without proper challenge, including potentially a physical challenge, then it will just escalate," Philp said at a recent fringe event hosted by the Policy Exchange think tank.
Meanwhile, National Police Chiefs' Council Lead for Acquisitive Crime, chief constable Amanda Blakeman, has assured Asian Trader that violent offences will never be tolerated.
"Retail crime has a damaging impact, and we are committed to tackling offenders and supporting retailers in reducing shoplifting and attacks on retail staff.
"We know that organised crime is responsible for a proportion of these offences and we welcome the collaboration between retailers, police and crime commissioners and policing through Project Pegasus which enhances our ability to identify and tackle the groups involved," she said.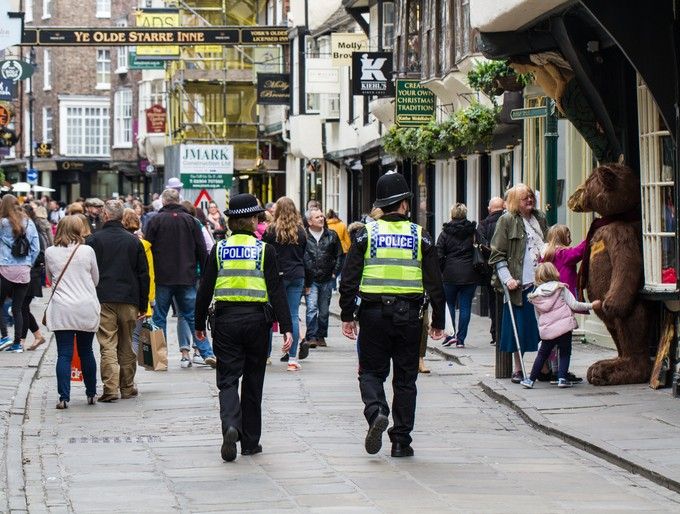 Announced recently, Project Pegasus aims to crack down on shoplifting by identifying and targeting the organised crime gangs as part of government efforts to ensure all forces show zero tolerance. Under this, police forces will run each CCTV image of shoplifting offences provided by retailers through the Police National Database, which includes facial recognition technology.
Blakeman explained that centralising intelligence about organised retail crime enables police to target resources where they can be most effective.
"Alongside our close working with industry and government as part of a national task force, we are tackling the issue from all perspectives," Blakeman said.
"Organised crime is of course only part of the problem and we continue to target those prolific and habitual offenders whose behaviour cause misery and takes profit from our communities and retailers.
Blakeman told Asian Trader that local police forces assess each report through a threat, harm and risk model to determine their police response and will deploy resources where they can be most effective in catching offenders and keeping people safe.
Pegasus will receive £600,000 from ten supermarkets and retailers including John Lewis, Co-op, Tesco, Sainsbury's, Waitrose and Next. Philp reportedly has also tasked police leaders with drawing up a target list of prolific shoplifters to create a national shoplifting database that can be circulated to retailers and police forces across the country.
Tackling through tech
To tackle similar menace on almost daily basis, Coventry-based One Stop Store retailer Aman Uppal has proactively joined hands with other store owners and managers in the area proactively, acknowledging that the police is "very overstretched and it has not got the means to respond and deal with every case".
Uppal is a part of a 200-member-strong WhatsApp group in which members share information immediately if a shoplifter or a looter gang is out and about.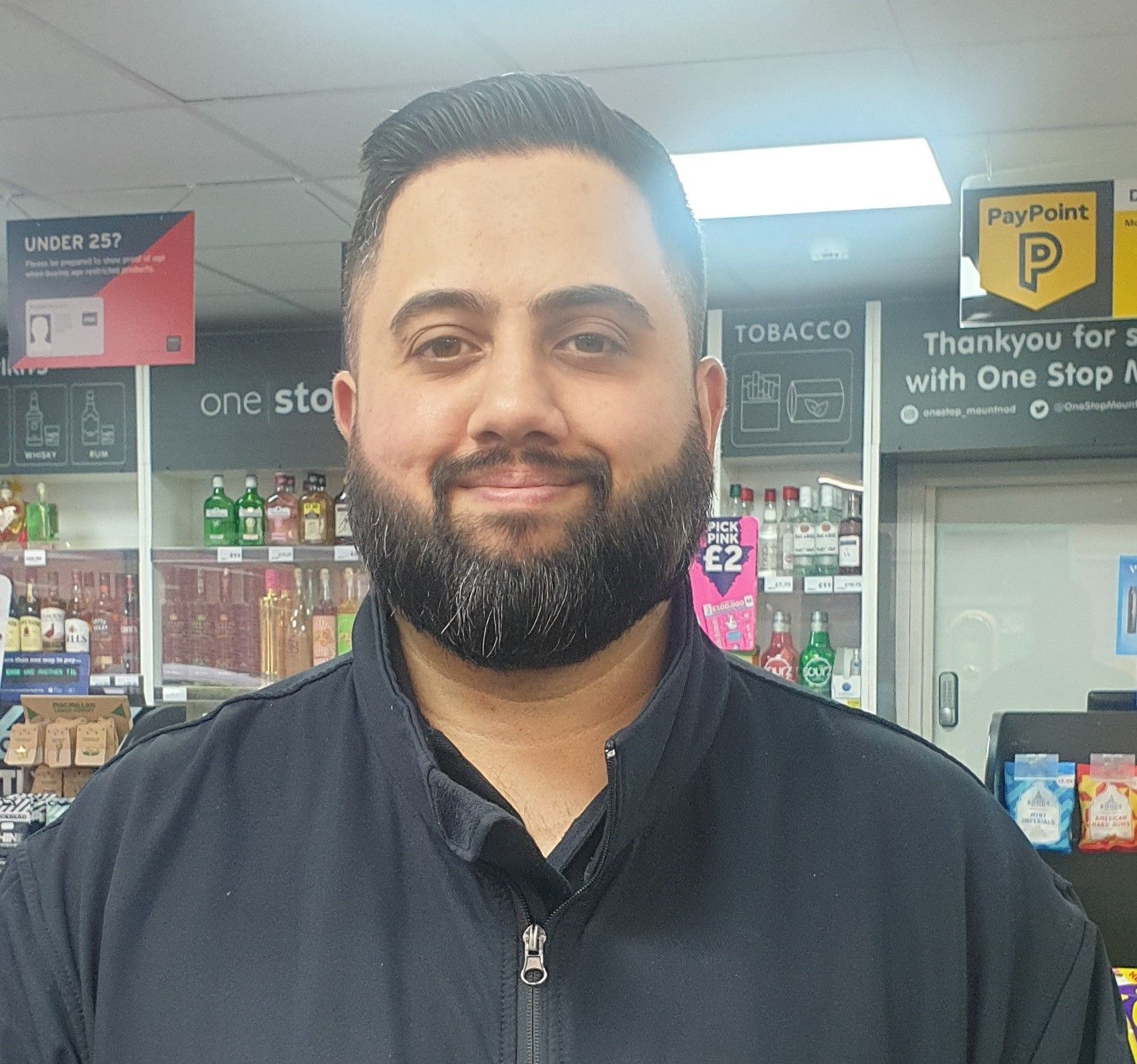 "This group was set up by a security guard about a year ago. The members are not just independent retailers, but also people who work for security in the in the city center, people who work security for places like Sainsbury's, Tesco, or at places like clothing shops.
"It's basically a very valuable tool to know not just locally, but also citywide on what is happening where and who is doing it. All the data is shared confidentially, and we don't share the info beyond that group.
"I've had instances in the past where locally within one mile of my store, I came to know that there has been a major theft at a supermarket with intelligence shared about that person. And because I knew that my store is close by, I got alert and about 45 minutes later, I saw the same person, who had just committed a crime, walking into my store.
Since Uppal was extra vigilant, he was able to prevent something of the sort getting repeated in his store too.
"We have not gone to the stage of self-policing as in refusing entry to somebody whom we know has committed an offence at another store. We just get extra vigilant and keep more of a closer eye on that person," Uppal told Asian Trader, adding that the WhatsApp group is working out very well for him as it covers approximately 15-mile radius of Coventry.
Hiscutt, on the other hand, has taken a wider digital leap to take matters completely in his own hands to tackle the rising cases of shoplifting and constant conflicts with thieves.
"Crime kept elevating. In our town centre store, the situation was becoming violent. We had to do something and that's when we contacted Facewatch," Hiscutt said.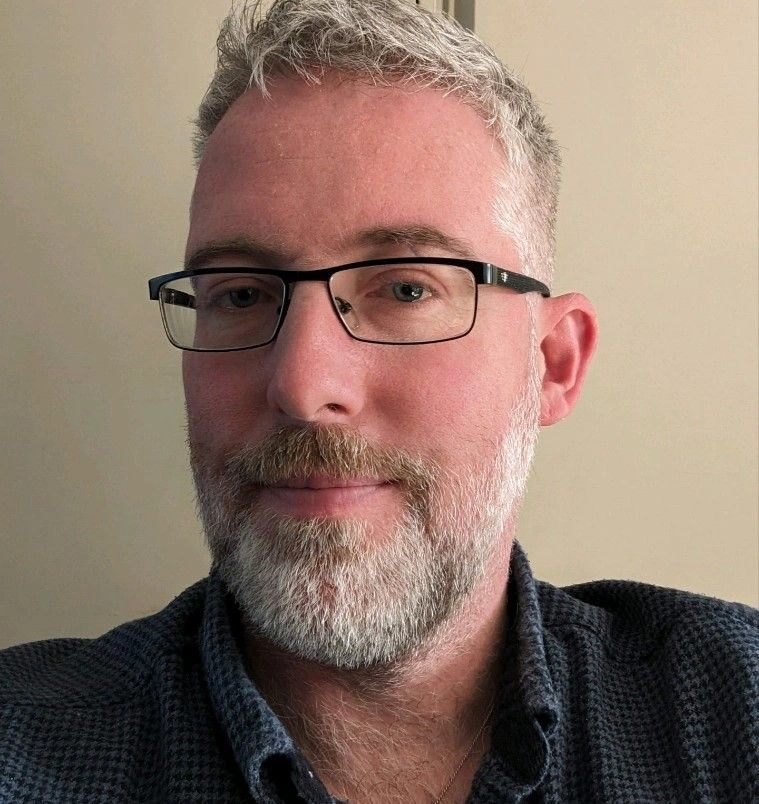 A facial recognition retail security company, Facewatch sends its subscribers an immediate alert as soon as a subject of interest enters their premises.
"Now when someone comes and tries to steal and/or gets abusive with the staff, we log their face against the incident statement in explaining exactly what's happened. Next time when the same person comes in, Facewatch sends an alert, at which point, we then go up to them and politely ask them to leave explaining they are not welcome," Hiscutt told Asian Trader.
By doing so, the store is able to avoid conflict much before the offenders have even selected the products, explained Hiscutt, pointing out that once a person picks an item, it becomes trickier as it leads to conflict while retrieving the goods.
As the offenders are now repeatedly being turned away at the point of entry, they have also reduced targeting Hiscutt's store altogether, he said.
Apart from Facewatch, Hiscutt's stores are also equipped with StaffSafe, a communicative intervention security solution through which trained operators keep eyes on store through CCTV and speak through speakers and if needed, taking control of threatening and potentially dangerous situations in real time, thereby reassuring and keeping staff safe, and alerting the emergency services where relevant.
Combining the two systems, Hiscutt explained how he has been able to deter prolific shoplifters from his store.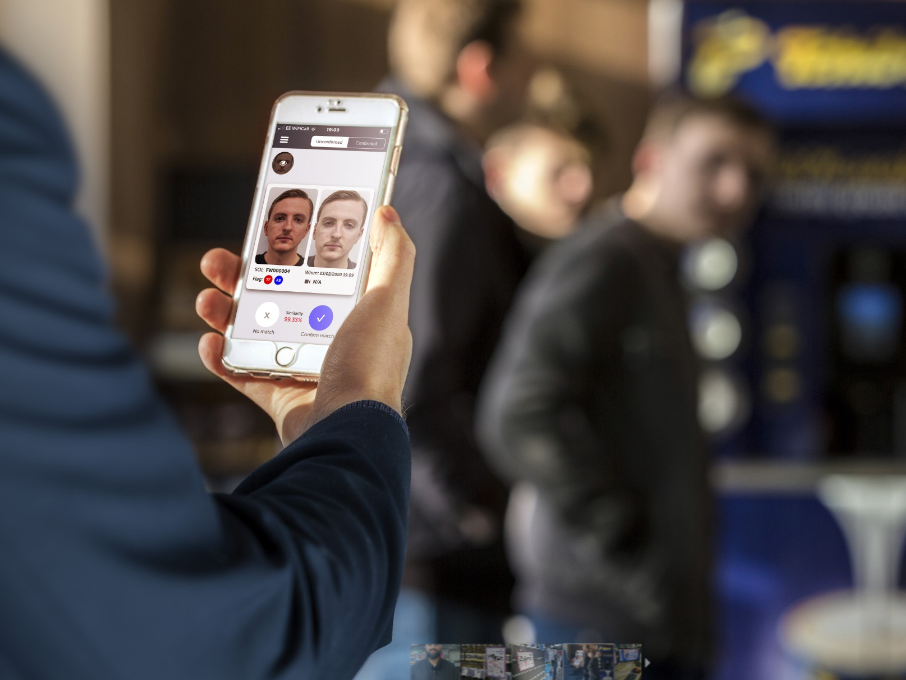 "When we get a Facewatch alert, my staff plays a pre-recorded message warning the shoplifters in the premises in a strict tone, saying 'we condone shoplifting and will prosecute the offender'. This message is often enough to deter them without having to get the staff to interact."
Shoplifters rely on the degree of 30 seconds of being undetected and flying under the radar. As soon as they become aware that their presence and intention are known, they just turn around and leave.
"In some abusive cases, a StaffSafe person from its monitoring centre in Scotland, who can see our store through our cameras, interacts with the person, who is causing the problem, with warnings like 'your actions are completely unacceptable. Please leave the store now'," Hiscutt explained, adding that "they will also call 909 for us and liaise with the police on our behalf", if needed.
For extreme cases involving weapons or violent robbery, there are "silent alarms" that go off on wrist bands of the staff so that they can act accordingly and save themselves.
"The two systems side by side have reduced the level of conflict that we were experiencing in which in turn makes the staff feel happier," he said, adding that some escalations still happen but StaffSafe helps to bring things under control.
Stating that Southern Co-op near his Southampton store also uses such services like Facewatch, Hiscutt stated, "We are all in the same boat."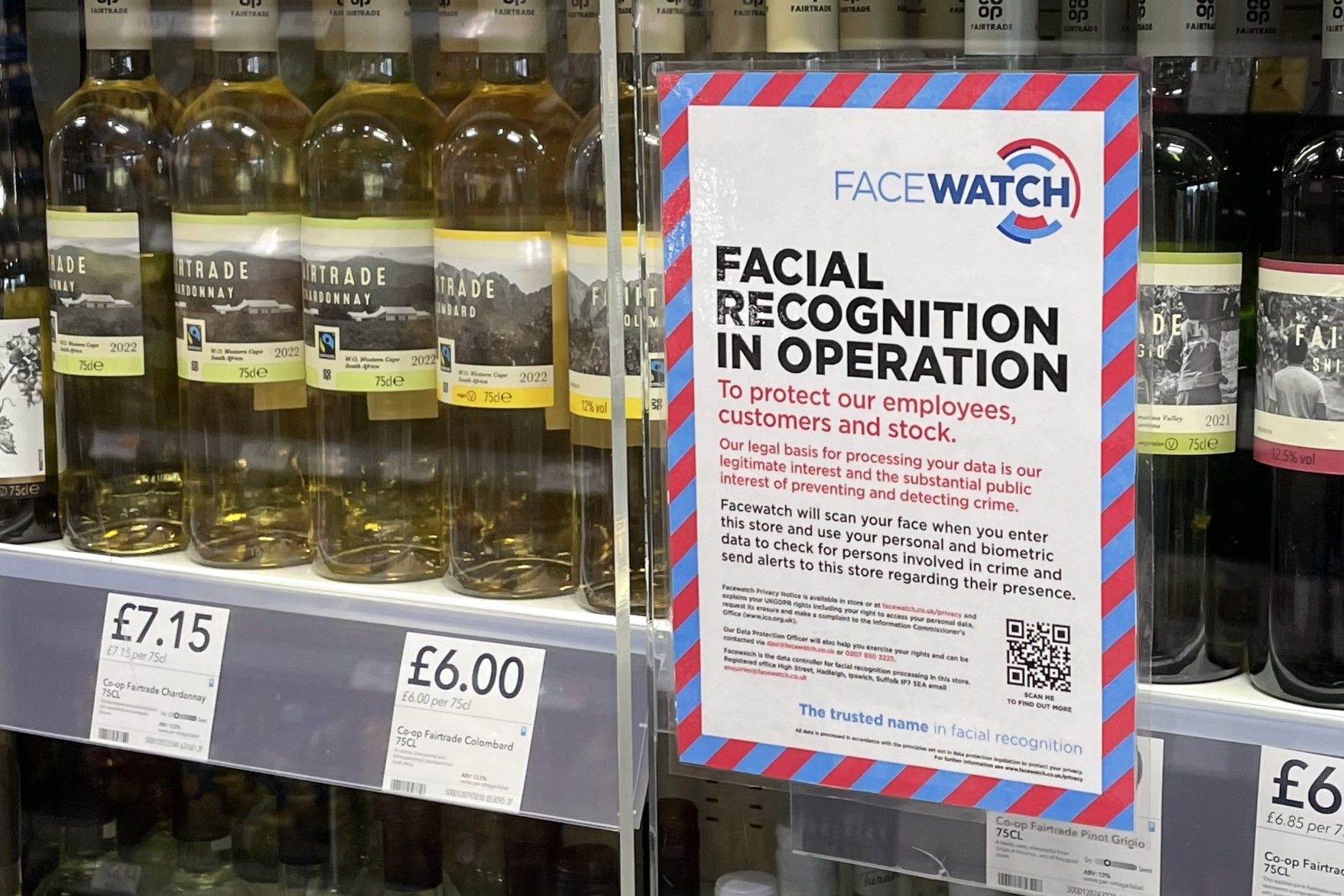 Umar Patel, Operations Director at Brookfield Retail, is completely satisfied with the results of Facewatch.
"Since the integration of Facewatch, it has swiftly brought to light a critical revelation—abuse incidents account for a significant 60 per cent of all reported incidents, reaffirming what we had suspected all along.
"Moreover, Facewatch provides valuable reporting insights like Thursdays are our most likely days for alerts, equipping us to alert our staff to exercise heightened vigilance on these days," he says.
Head of operations at Facewatch Danielle Wright told Asian Trader that in the initial 12 months of system implementation, the solution has consistently demonstrated the ability to reduce crime by an impressive margin, typically ranging from 35 per cent to 50 per cent.
"Our cutting-edge cloud-based facial recognition system is meticulously designed to shield businesses from criminal activities, fostering a secure atmosphere for both customers and staff."
StaffSafe spokesperson said that feedback from clients suggests that StaffSafe has had a dramatic effect on their business performance.
"Higher staff morale, less absenteeism, a more confident workforce, less stress, quicker return to work following an incident, higher staff retention and a reduction in recruiting and training costs has all been cited as direct benefits.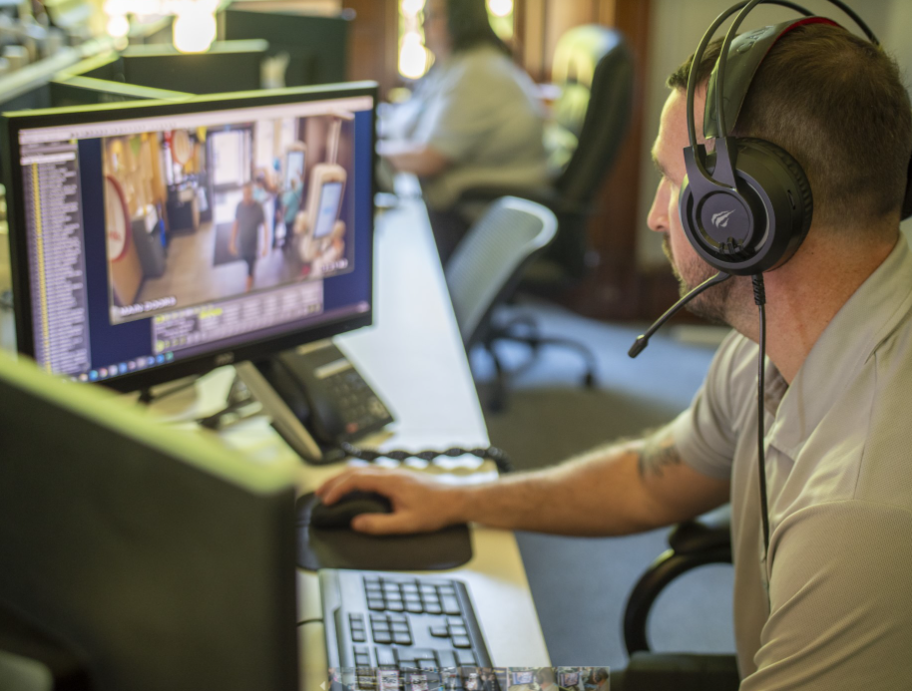 "Client feedback has reported up to 50 per cent reduction in losses through theft from their stores since the installation of StaffSafe," the StaffSafe spokesperson told Asian Trader.
Stop Crime
Retailer bodies like Association of Convenience Stores (ACS) have been campaigning on shop theft for several years, calling for tougher interventions to stop repeat offending, and urging elected Police and Crime Commissioners to make tackling theft a priority in their local plans.
The issue is now heating up and has become a political agenda with Labour promising to crackdown on crime and abuse through "tough new sentencing for assaults on retail workers".
In the Labour Party Conference speech, Shadow Home Secretary Yvette Cooper MP has also committed to remove £200 threshold for investigating incidents of theft, to bring in laws that will ban repeat offenders from town centres and high streets, and to introduce 13,000 more neighbourhood police officers and PCSOs to patrol the streets and make people feel safer.
Currently, the level of retail crime is clearly proving to be increasingly difficult for police to tackle immediately. Until police and law authority up their game to match with looters and shoplifting gangs, it is evident that retailers are left to tackle things on their own.