As the country continues to reel under inflation and higher costs, own-label products are seem to be a win-win solution, offering value for money to shoppers and a better margin for retailers.
Also known as private label and own brand, such products have been a mainstay of stores for more than a quarter of a century. Almost all UK households have been purchasing them in some or the other category but lately, inflation and higher costs of products seem to have elevated their status- both among shoppers as well as retailers.
Store owners across the country are making more space for own-label grocery products as Britons continue to ditch premium brands in attempts to cut down grocery bills. The latest Kantar figures from August showed that sales of own-label products had gone up by a third compared to last year, suggesting a shift in buying trend.
Fraser McKevitt, head of retail and consumer insight at Kantar, stated that supermarkets are reacting to make sure they offer best value, in particular by expanding their own-label ranges.
"Their efforts seem to be well received by consumers with sales of the very cheapest value own-label products up by 33 percent this period versus a year ago and nearly one in four baskets containing one of these lines," he said.
Kantar states that overall spending on all retailer own-label lines was £393 million higher in August, pushing their share in the market to 51.1 percent.
Stating that Britons are "watching every penny" and are trying to "make their money go further", supermarket Tesco boss Ken Murphy too revealed earlier this month that customers are switching from branded to cheaper own-label products, apart from other money-saving tactics like making more frequent shopping trips and putting fewer items in their baskets as well as buying more frozen food.
For couple of years, pandemic put a brake on the rise in popularity of own-label range as shoppers sought reassurance from buying recognised and trusted brands, despite retailers widening the price gap between established brands and own labels by offering discounts and promotions.
However, as the inflation started rising charts this year, shoppers once again started looking for cheaper options. Apart from food, own-label is also seeing a rise in popularity in household and pet care aisles.
No wonder, all the big grocers too are paying close attention to the own-brand market. And many have managed to turn its fortunes round largely on the back of improving its own line of products.
So, what's happening?
Multiple reports point out that premium brand products' prices are rising faster than their own-label counterparts.
Prices of big-branded food items are rising about five times faster than own-label products, indicating that while inflation was recorded at 9.9 percent in August, cost of many consumer favourites has risen much faster, touching 33 percent in some cases like Lurpak butter.
According to the analyst Trolley.co.uk, Lurpak butter's cost has increased by 33 per cent to £4.50 compared with June last year – more than three times the rate of inflation. A two-litre bottle of Irn Bru has risen by 20 per cent to £1.50.
No wonder, shoppers are now ready to explore more and go beyond labels if they get at-par quality range. Cheaper versions of breakfast cereal to after-dinner chocolates to milk and dairy to dry pulses and rice, private labels are sprouting everywhere and in almost every aisle.
South Lancashire-based retailer Mo Razzaq, who runs a Premium store, stated that lately, he has been selling more own label than he had before.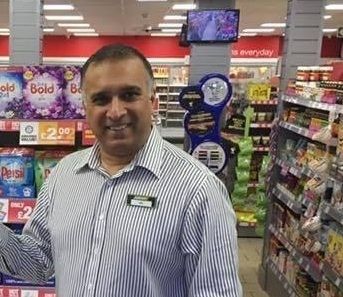 The products that are seeing a surge in popularity here are mainly grocery items like sauces, canned vegetables and canned meat. Household cleaning products is another category where shoppers are no longer brand-conscious, he said.
"Even in shelf products that we are selling, own label are selling more as they are cheaper," Razzaq told Asian Trader, even adding that Jack's range in his store tends to outsell premium brands in some categories.
"What's really happened as first due to Covid, and now due cost of living crisis, money is tight and people are more careful. And in some cases, where they get good quality, people are no longer bothered about big brand names," he said.
Wholesaler Bestway resonates with Razzaq's views here, citing an increase in volume sales.
"There has been an increase of 9 percent YOY in volume on own label products specifically on core cupboard essentials," Kenton Burchell, Trading Director at Bestway Wholesale, told Asian Trader.
At Bestway, own label products that are popular are flour, oils and canned meat and fish. The cupboard staples picked are tuna, oil, canned meats, stated Burchell, adding that consumers are also showing an interest in purchasing own-label dog food and cat food.
Nisa symbol group too states it has seen a shift in consumer behaviour. Shoppers increasingly view own-brand as an effective way to help save money – without sacrificing quality – on their shop. Data has shown that four in five shoppers now consider themselves value-led.
Honest Value sales are up nearly 20 percent in the last 13 weeks compared with the previous 13 weeks while the average number of buyers (Nisa retailers) in the same time period has also increased by 10 percent.
"In the wake of sharp inflation, economic uncertainty and a cost-of-living squeeze, consumer behaviour has been shifting towards value. To support our retailers, adapt to these changing shopping habits, we've broadened access to the Co-op Honest Value range as well as Co-op's Core Essentials range to ensure these value lines are readily accessible," a Nisa spokesperson told Asian Trader.
The Co-op own-brand range is the "leader in quality and value" when it comes to own-brand propositions for the independent retailer, stated the spokesperson, adding that "convenience and high quality" were among the top-rated answers from consumers when asked what the benefits of Nisa selling Co-op own brand were.
New Rising Star
Burchell from Bestway believes that the rise of own-label is here to stay- both because of shoppers' requirement and retailers' better profitability.
"Retailers will be accommodating the needs of customers shopping for own label product to meet their budget needs due to inflation.
Bestway's own label products offer a 30 percent plus margin for retailers with customers wanting better value for their money in keeping to their budget.
"Retailers will need to review their range of products to ensure they drive sales with a selection of other product range," he said.
Burchell also believes own-label range can support retailers in pushing sale of popular staples.
"The Bestway category advice tool on our own-label range supports retailers on the popular staples. In addition to this we also have our specific own label brochure which showcases this value range," Burchell said, promising a guaranteed 30 percent more on margins from best-one own label products.
Retailer Razzaq confirmed the same by stating that own-label products ensure better margins. Due to double effects of shoppers' demand and need of the hour, he is not holding back in stocking them.
"They provide better margins. In fact, we are making more space for our own labels and less for premium brands. So, spacing-wise, for instance, we are dedicating two rows of brands and three to Jack's," Razzaq told Asian Trader.
"Because we earn fewer margins on bigger brands, I stock less of big brands and more of Jack's. People are loving it too," he said.
To make best of this wave, Nisa has recently announced an investment of £5 million into the Co-op own brand range, reducing the prices of over 1000 SKUs for independent retailers and ensuring retailers have access to the Co-op range.
"We are realizing that customers are going into our own brands across the whole. And that's why, listening to the feedback, we have chosen the 2000 own brand products to make our multi-million investment in," Nisa's newly appointed Managing Director, Peter Batt, told Asian Trader at the time of launch.
In response to the growth of this range, Nisa is providing retailers with increased POS support to help with marketing. This support will come in the form of making available
SEL highlighters, hanging signs and shelf talkers to help draw out the range in fixture, the spokesperson said.
IRI has claimed that forthcoming price increases will give a further boost to sales of the own-label range.
Clearly, in the times of inflation, higher costs and bills, own-label grocery products are proving to be a boon in disguise- both for retailers as well as shoppers.
Will this rise pose a challenge for the bigwigs like Nestle and Unilever, which manage most of the world's leading consumer brands? That is something still far-fetched but as for now, rather than just being a row of items huddled away on dusty bottom shelves, own-label lines are now heavily promoted and are carefully targeted. They are indeed the new stars of the store.