Local convenience stores, unlike high streets' big names, are generally happy to accept cash, Asian Trader has learnt, amid vehement calls to make it illegal for a shop to refuse cash payment. However, reports suggest a rapid decline of cash and the UK going cashless, bringing the future of notes and coins into a hot debate.
Although MPs have clarified that it is not the government's position to mandate cash acceptance on retailers, campaigns are on to bring UK Payment Choice Act to ensure public have the right to spend their cash – their £ – when and where they choose.
As of today, stores are not legally bound to accept cash implying that a store can legally refuse to accept cash as payment as long as they are not discriminating against the customer on the basis of race, disability or any other criteria.
Card payments took over cash as the most dominant form of payment for retail in 2016. By 2021, 85 per cent of payments were made electronically, through either card payments or bank transfers.
Nine in 10 people use contactless payments and nearly a third of all UK adults now use mobile payment apps such as ApplePay and GooglePay. In fact, deputy governor of the Bank of England has recently warned that cash is becoming "less useable"- both due to increased use of online payment by shoppers as well as stores increasingly rejecting bank notes.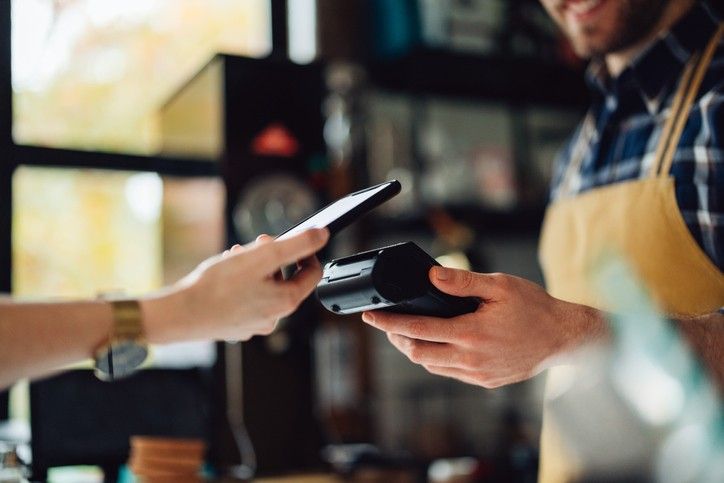 With the rapid closure of local bank branches and cash points as cherry on the top, the UK seems to be what some experts like to call as "sleepwalking into cashless society".
To counter a part of the issue, Treasury on Aug 18 set out a new framework under which consumers and businesses should not be further than three miles away from withdrawing cash. To ensure the same, the government is granting the Financial Conduct Authority (FCA) the power to fine banks if they comply with the standards.
The government's recent measures seem to make sense considering that a recent report by Royal Society of Arts and Link found that ten million Brits would struggle to cope in a cashless society.
However, the question that arises here is that the government's measures to make cash accessible will fall flat if shops can still refuse to cash anyway.
Right of mode of payment
Cash usage and its future is increasingly becoming a hotly debated and highly polarized conversation with views falling on opposite spectrums.
In a recently YouGov survey conducted on behalf of the Payment Choice Alliance, only 3 per cent of the UK adult population have stopped using cash entirely, suggesting that over 50 million adults are still using cash. The survey also confirmed that a good majority (71 per cent) of Brits want a law to be put in place to guarantee they can pay in cash.
The Payment Choice Alliance is among those campaigning for a legislature to ensure cash payments are still universally accepted and supported by the appropriate infrastructure.
"These survey results show that an overwhelming majority of the British public are totally AGAINST "cashless" and very much FOR Payment Choice," Ron Delnevo, Chair- Payment Choice Alliance, told Asian Trader. "With a General Election coming up, it's time the government started giving 40 million potential voters what they want."
According to a survey by the Petitions Committee, a vast majority (98 per cent) agree with the petition for all shops and services to be required to accept cash while most (95 per cent) of respondents said they prefer to use cash to pay.
Speaking over the inconvenience of having cash refused, some respondents told the committee that they had physical or mental health problems such as bipolar disorder, anxiety disorder, depression, arthritis, visual impairment, making it difficult to use alternative forms of payment.
In a debate in the House of Commons in late March in reference to similar petitions, Martyn Day MP called on to protect the individual's right to use cash in all physical transactions.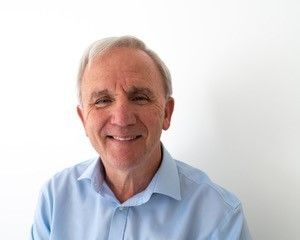 Speaking from the opposite spectrum was Andrew Griffith MP who pointed out in the debate that the presence of cash makes a local store, particularly in rural areas, a target of crime.
Delnevo, however, dismissed this concern, calling it a"daft idea".
"My own father had a small shop in one of the rougher areas of town and was proud to count his cash takings every day. Has our country really gone so far downhill since my father was a shopkeeper – and on this governments watch – that a government minister thinks the solution to crime is getting rid of cash?"
Pointing out that government's own Commercial Victimisation Survey in 2022 did not show that small businesses in rural areas are more likely to suffer crime, Delnevo stated that the "government needs to start improving policing and the conviction rate of criminals, rather than trying to persuade us that going "cashless" is the solution.
"In reality, the communities – both urban and rural – that are still lucky enough to have bank branches, post offices, plenty of ATMs and cash circulating smoothly, are the most vibrant and successful," he told Asian Trader.
Pointing out that consumers really do want to have the choice of how to pay, Mike Severs, Sales & Marketing Director at Volumatic, stated that it's important that all businesses offer that choice.
Acknowledging that "cash can pose a security threat", Severs recommended retailers to invest in secure cash handling solutions, which keeps cash securely locked away and out-of-sight at POS.
"Cash still has an important role to play in society, not only helping people to budget but also for those who are more dependent on cash, especially the elderly and vulnerable and those in more rural areas," Severs told Asian Trader, adding that "the UK is not going cashless anytime soon".
What retailers want?
According to a retailers' body, independent store owners are "generally happy" to accept any form of payment, however, saying it does not support the idea of mandatory cash acceptance unless more banking support is provided.
"We do not believe it is necessary to mandate cash acceptance unless something more was done to keep bank branches open as businesses that do accept cash also need banking facilities," British Independent Retailers Association CEO Andrew Goodacre told Asian Trader.
Acknowledging the risks associated with storing cash in stores, Goodacre agreed with Griffith, saying "cash can be a risk for businesses".
"We are pleased that Mr Griffith is showing interest in retail crime. Hopefully he will prioritise policies that support retailers with the appalling increase in shop theft we have seen this year.
"With regards to cash, it is right to say that cash can be a risk for businesses, and that is why we need to have good banking facilities with night safes for businesses," pointed out Goodacre.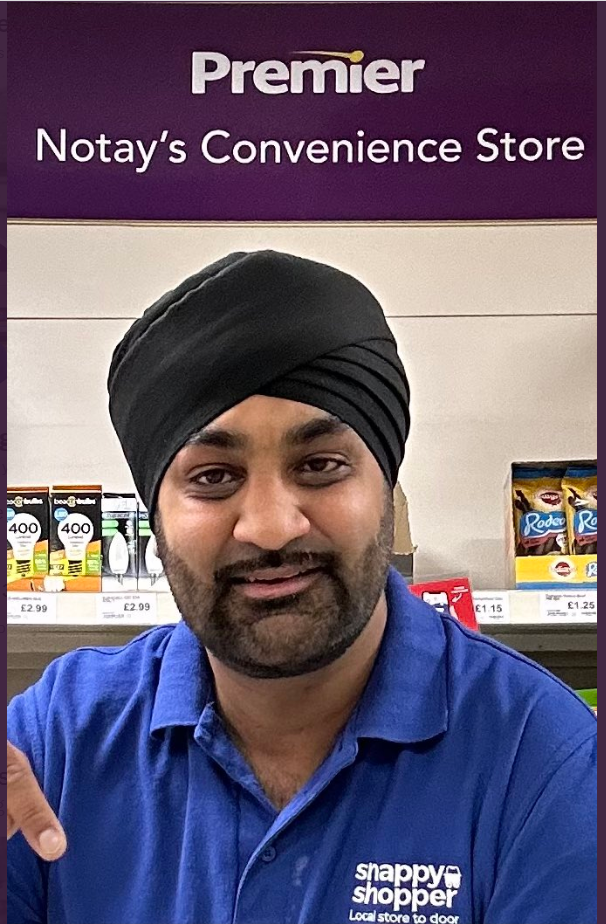 However, retailers contacted by Asian Trader hold varied point of views, mostly in favour of cash.
Surjeet Singh Notay, whose family has been running Notay's in Batley for the past 46 years, is among the retailers who are supporting the idea of making stores legally bound to accept cash as payment.
"It's a good thing as otherwise getting rid of cash would be disastrous for everyone," Notay told Asian Trader.
Ballymena-based Eugene Diamond, a retailer from more than 44 years, supports the idea "100 per cent".
Retailer Mos Patel, who runs two stores in Greater Manchester, also supports the idea, saying "post-Covid, he is seeing a downward trend of 90 per cent cash-sales to now 30 per cent cash-sales and is declining every year".
Hampshire-based Premier retailer Imtiyaz Mamode is happy to accept cash at his store.
"We have several elderly residents in this area who have cash or who buy small essentials like milk and bread. I think it is always good to accept cash while not accepting cash, it will affect the business. Kids also use their pocket money and pay in change," the Premier retailer told Asian Trader.
Wales-based retailer Trudy Davies, owner of Woosnam & Davies News in Llanidloes- one of the finalists of ACS' 2023 Raj Aggarwal Trophy, is all about promoting the use of cash not only for business and household but for charities and communities too.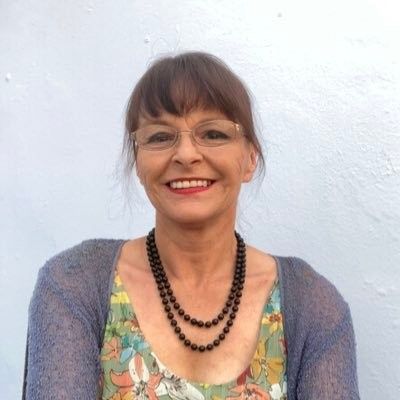 "You can't always afford to tape your card for a good cause for £5 but you can afford a quid or two in a collection box," Davies told Asian Trader, sharing a poster showing that why her store accepts cash gladly.
Glasgow-based Girish Jeeva, however, is not much of an avid fan of cash as depositing it becomes an unnecessary task.
"Cash deposit in bank will be difficult to deal with and bank charges for depositing cash," Jeeva told Asian Trader.
Cash or no cash?
Other reason campaigners are advising businesses to continue accepting cash are that if payment cards and mobile apps are the only game in town, banks and card companies will be free to jack up rates.
Goodacre from BIRA highlights the issue, saying that if the government is in favour of increasing the use of credit cards, then a policy should be developed to address the extortionate and ever-increasing costs.
"Visa, Mastercard and the various processing companies seem to charge whatever they want without challenge, and always at the expense of hard-working shop owners. Cash may be a security risk, card payments continue to be a financial risk," Goodacre told Asian Trader.
Touching upon this issue, Delnevo warned that the charges imposed by the likes of Visa and Mastercard would go on rising.
"Many smaller retailers and other businesses are already complaining about exorbitant card fees undermining their profitability. How many more small retailers would be put out of business by the further increases in card charges that "cashless" would make inevitable?
"The big retailers can get better deals from the card schemes. Small retailers cannot," he said.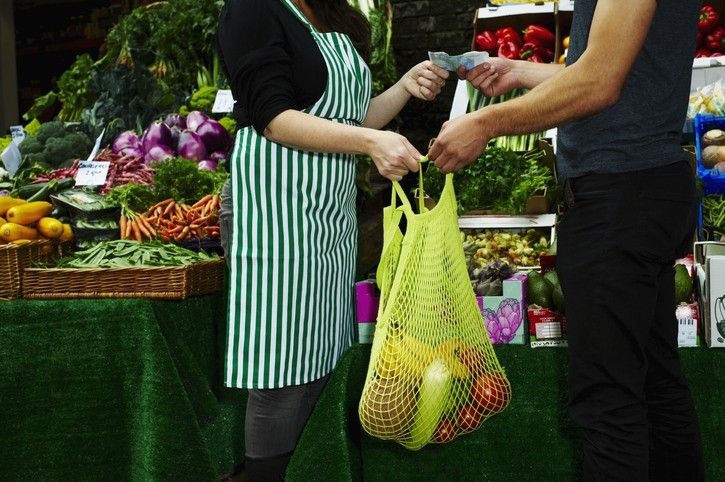 Going the opposite way to government's measures of ensuring cash accessibility, banks are seemingly becoming "overly zealous against cash". Between 2017 and 2021, the UK lost almost a quarter (23 percent) of its ATMs and 25 percent of its bank and building society branches.
Although the Tory government has not indicated any major inclination to make cash mandatory, going by the recent measures announced by HM Treasury, it appears to be determined to protect cash usage.
It is now being claimed that MPs in multiple parties are invested in the cause due to various reasons to the extent that the right of cash payments could become a General Election issue in 2024, if a UK Payments Choice Act is not introduced in 2023.
Despite these efforts, the rapid decline of cash is showing no signs of abating though it will be too soon and an over-exaggeration to say that cash will die fizzle out soon.
Clearly, the perspectives on the place of cash in present society are highly polarised and it all boils down to the pull between the right to payment choice versus liberty to accept or reject a payment option.