Heck, originally a sausage maker, recently announced its intention to roll back its newly launched plant-based meat range from 15 products to only two, saying shoppers are "not there yet". Beyond Meat reported its fifth consecutive quarter of declining year-over-year revenue.
Nestle said in March it was removing its Garden Gourmet plant-based vegan brand from the shelves of UK stores, less than two years after it was released. Meatless Farm is the latest victim here after the Leeds-based company made its 50-strong workforce redundant last month, almost collapsing into administration. It was saved at the last-minute by VFC Foods.
Clearly, Britain's vegan market seems to be in crisis with businesses going bust and products being pulled from shelves.
Vinnie Senthi, Category Manager at THIS, blames inflation for the current slump in this category.
"Inflation has been a major issue for most consumers this year and meat-free is no different. Prices have risen across chilled meat free by 8 per cent in the 4 weeks of January YoY but crucially, this is much lower than the 16 per cent reported by Kantar in the wider grocery market," Senthi told Asian Trader.
Senthi, however, added that shoppers are not switching out of the category as a whole, but just reducing the amount they buy.
"Positively, we are seeing the price gap between meat and meat alternatives continue to narrow, as meat was up nearly 12 per cent (vs. meat-free at 8 per cent) with the difference now just £0.13 per kg," pointed out Senthi.
The overall plant-based category was seeing a significant growth in recent years, with consumers seeking alternatives to traditional meat products for health, ethical, and environmental reasons. The reports on demand for plant-based meat alternatives led to major investments in the sector which in turn resulted in a flood of new products on the shelves.
However, as the rise in energy, fuel and grocery bills continue to squeeze average monthly spend, this gold rush now seems to be coming to a slowdown.
Andy Shovel, co-founder of THIS, however, feels the category is in correction phase.
"There's undoubtedly been a consolidation of plant-based brands, with retailers correcting for the over-proliferation of products which flooded the market in '19, '20 and '21. They've now cut brands and products which delivered poor quality and low sales, leaving fewer, higher quality brands.
"Fortunately, THIS is one of the latter, with sales being 45 per cent up YoY in 2023 so far, and the brand being named as the UK's fastest growing food or drinks brand over the last two years," Shovel told Asian Trader.
Conflicting Reports
According to a forecast report by Straits Research, the UK vegan food market is growing considerably, at a predicted compound annual growth rate (CAGR) of 9.1 percent between 2023 and 2031. Sainsbury's, on the other hand, predicts that a quarter of the UK population will be meat-free by 2025 in its Future of Food report.
According to an estimate from GlobalData, the meat-substitutes category in the UK was valued at £561m last year in retail and is expected to reach £795m by 2026.
While these reports indicate a lucrative market of plant-based meats, the reality seems otherwise.
At the start of this year, analysis by ADHB and Kantar found that one million fewer households bought meat-free products compared to last January as Veganuary, suggesting that perhaps the most important month in the plant-based calendar also could not lure Brits towards plant-based meats.
Market research firm NIQ also found sales of meat alternatives fell in January 2023 – by 16.8 per cent year-on-year.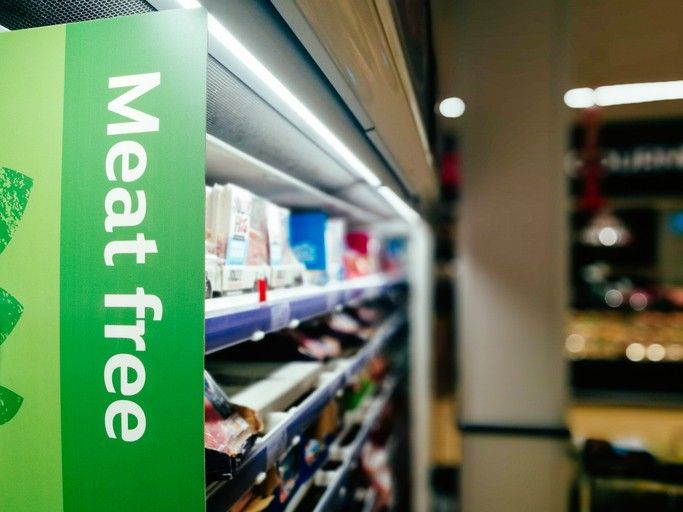 All these figures seem to resonate with feedback from retailer Mos Patel, who runs two stores in Greater Manchester. He has been stocking this line for over a year now but strongly feels that this line of products is not adding any value to his store.
"We keep plant-based mince and a couple of other similar lines just for the sake of it. Honestly, I can also do away with it as it does not add much value in my sales or in footfall. Only one in four goes and that also, occasionally," Patel told Asian Trader.
Patel, who interestingly himself is a vegan, does not seem to be much of a fan of this category.
"I think it's hyped a lot. Only the ultra-cautious vegan people go for it. This line might be doing just okay in supermarkets but in small stores, it is not of much use," he said.
Several other retailers denied stocking plant-based meats- one of them says "not a single customer has asked about this product". Clearly, there is not as much demand across the country as it seems from the market reports.
Rising Cost, Losing appetite
Blaming rising costs as the major factor, experts also point out here that it is the younger generations who have been hit hardest by the economic downturn, and it is they who had helped to fuel the initial craze for plant-based meat.
A recent survey report states that most shoppers want plant-based meat alternatives to be the same price as animal-based meat and to be similarly subsidised by government.
The survey carried out by food awareness organisation, ProVeg International, has found that the likelihood of people buying plant-based foods rather than the animal-meat equivalents increases dramatically when prices of the former are cheaper as most shoppers (70 per cent) think that plant-based food is more expensive and less affordable than animal-based foods.
Clearly, comparatively higher cost is definitely playing a spoilsport here.
Jamie Keeble, co-found and sales manager of Heck Food, stated in BBC Radio 4's Today Programme in the late June that shoppers are returning to eating cheaper meats and veggie products because the "cost of vegan products is quite expensive" and shoppers are not willing to risk spending their hard-earned money on plant-based products they may not like.
He said that although there has been "so much product development" in the vegan sector, "the market hasn't really grown with it".
"There's been a bit too much, too soon," he said. "With everything that's going on, it's just been a bit hard to handle."
Costs for both suppliers and retailers have "risen dramatically" since the pandemic broke out in 2020, he explained.
Keeble also argued that there is no wiggle room for retailers or suppliers to decrease their prices.
"We don't know if there's more (price rises) to come. The raw material price of pork and chicken is still very, very high and we haven't got a crystal ball. We don't know when that's going to start to go the other way."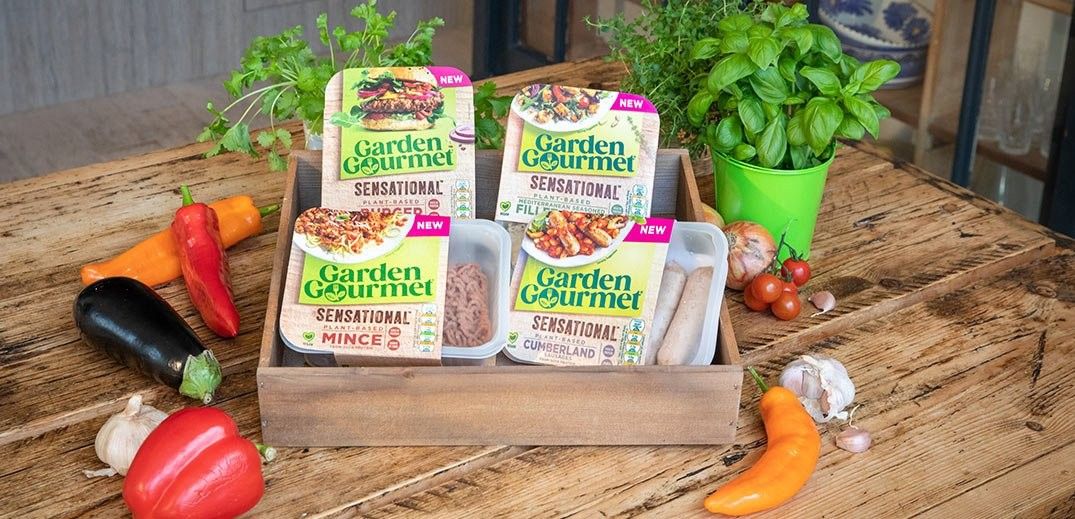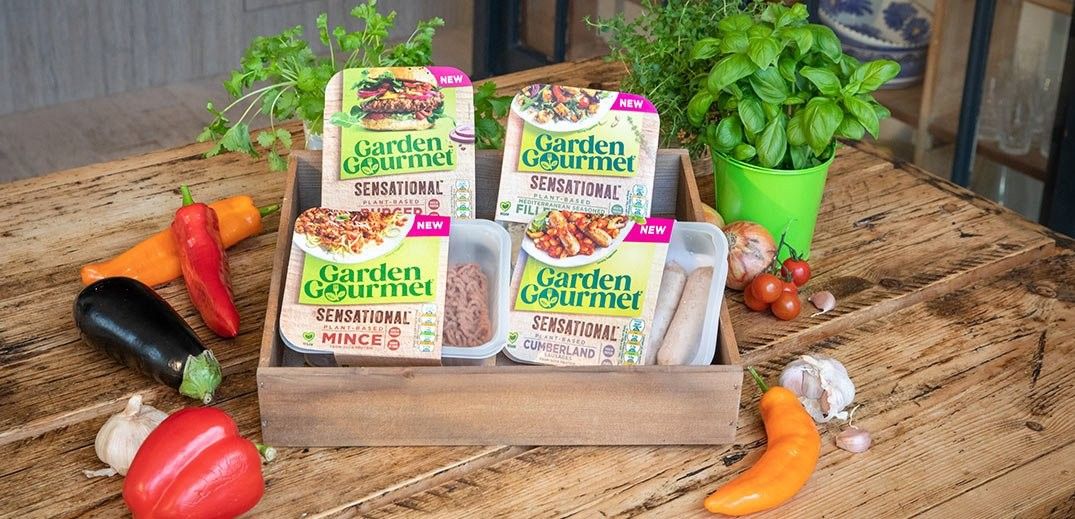 In his words, the businesses invested large sums into meat-free brands because they didn't want to miss the "next Google".
While makers claim shoppers are not there yet, it is also being said that the plant-based meat products, specially from own-label line of supermarkets, failed somewhere in terms of taste and texture in their rush to launch new product lines which in turn are ironically very similar to each other, almost like "same products in different packaging".
Senthi from THIS seems to resonate a similar sentiment when he stated that customers haven't been able to build up a level of trust due to lot of "rebranding and reformulation in own-label".
"Surprisingly, we haven't seen shoppers move across to own label in meat-free.
"Shoppers are increasingly searching for products with more realistic taste and flavour, but own label offerings tend to be extremely inconsistent on these two metrics, with brands offering a more reliable proposition.
"There has also been a lot of rebranding and reformulation in own label (like Asda's OMV), which has meant that customers haven't been able to build up a level of trust but it will be interesting to see how that evolves," he said.
Taste, maybe not more but seemingly equally important as inflation, is proving to be a major roadblock here.
According to a research from Pilgrim's Food Masters, owner of leading FMCG brands Richmond and Fridge Raiders, fear of the taste of plant-based foods is a barrier to more than a quarter of the UK population.
The survey report stated that although over half (52 per cent) of Brits have sampled a meat-free product, some 26 per cent said they would buy more meat-free products if they could trust that they had good quality taste and texture.
"Dialing up taste in store is extremely important, meat-free has a history of being the bland younger brother of meat and this isn't helped by in-store POS which doesn't signal taste at all. In order to drive penetration in the category we really need to dial up taste at the fixture to show shoppers that there is no longer a compromise when eating meat-free," Senthi said.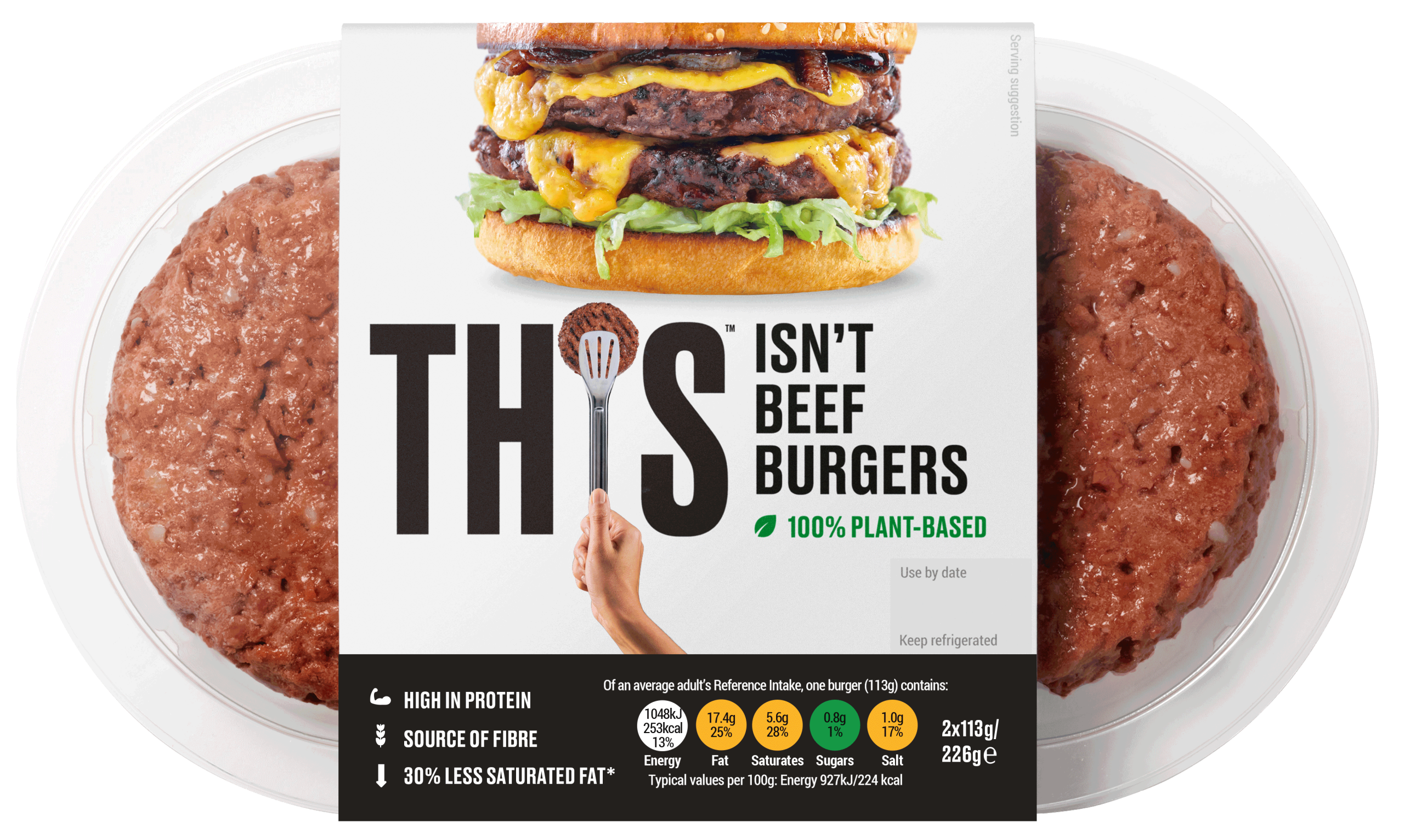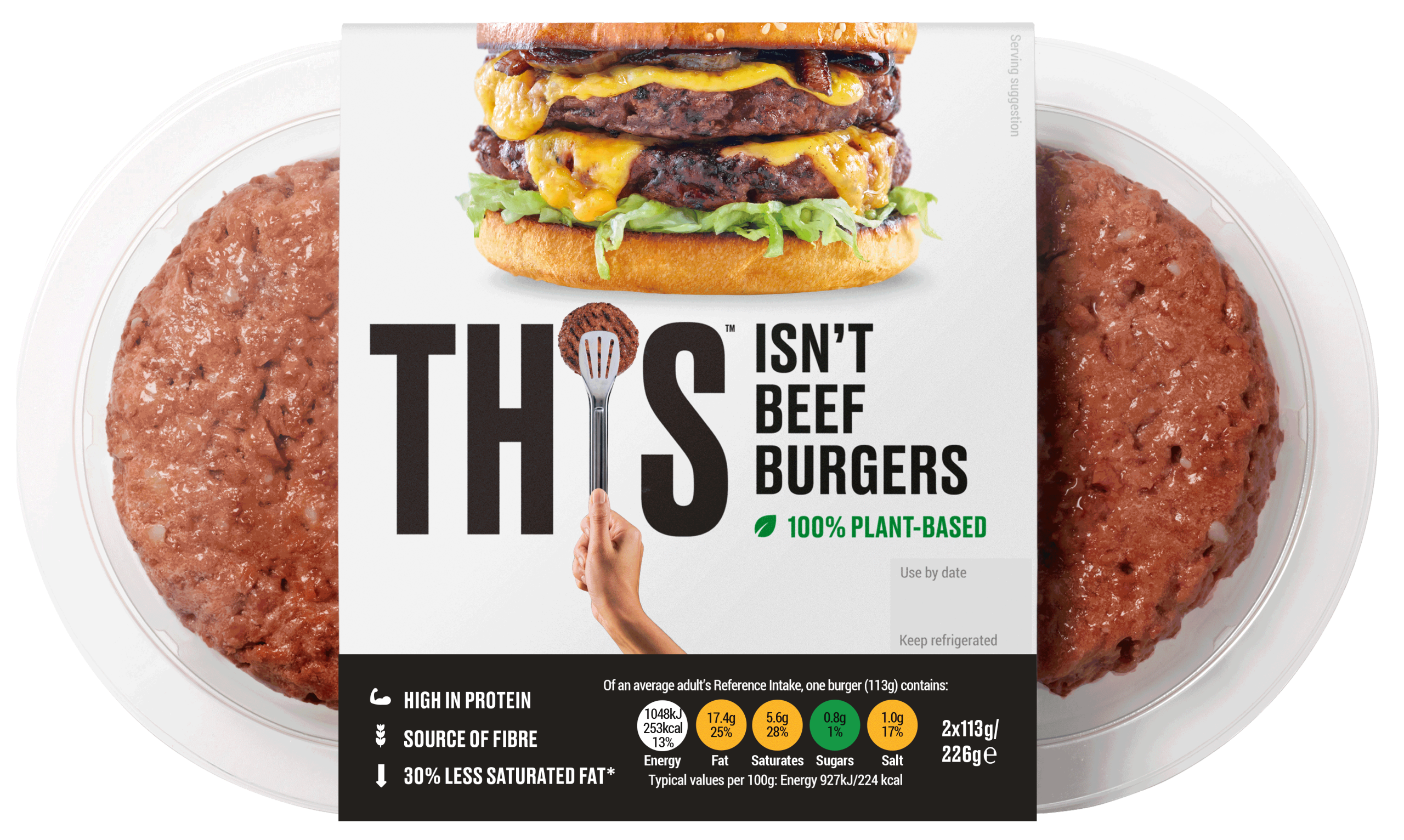 THIS, after its recent funding round of £15 million, is the ninth biggest meat-free brand in the U.K. This Isn't Streaky Bacon, the latest product, is rising charts in popularity and is counted as one of best-selling plant-based bacons.
Senthi further added how retailers are removing non-performing SKUs.
"Too many shoppers have tried meat alternatives which don't have a taste or texture that is anywhere near the real thing, and this puts shoppers off trying meat free again.
"Retailers are rightly removing these SKUs to allow more room for the more realistic SKUs so the big opportunity will be driving penetration again with meat reducers and flexitarians who have lapsed from the category," he said.
Retailer Patel too stated on the same lines when he told Asian Trader how local convenience stores have two to three freezers and products that don't move much occupies unnecessary space "which we can't afford to give".
Additionally, some consumers are also apprehensive about making eating plant-based meats a regular part of their routine as they believe the vegetable content will provide fibre and protein but not necessarily the equivalent nutrients in vitamins and minerals.
What now?
In the current cost of living crisis, it is vital to not only keep up with competition on the pricing of products, but to also give customers value for their money. Consumers will naturally look for cheaper products that are the same or better. And they won't compromise on taste for long.
On the other hand, both manufacturers and retailers need to know this segment and the shoppers' requirements more closely to tap this market properly.
As Senthi from THIS puts it, this segment is "at a crossroads in terms of the best way to merchandise the category" to drive penetration and growth.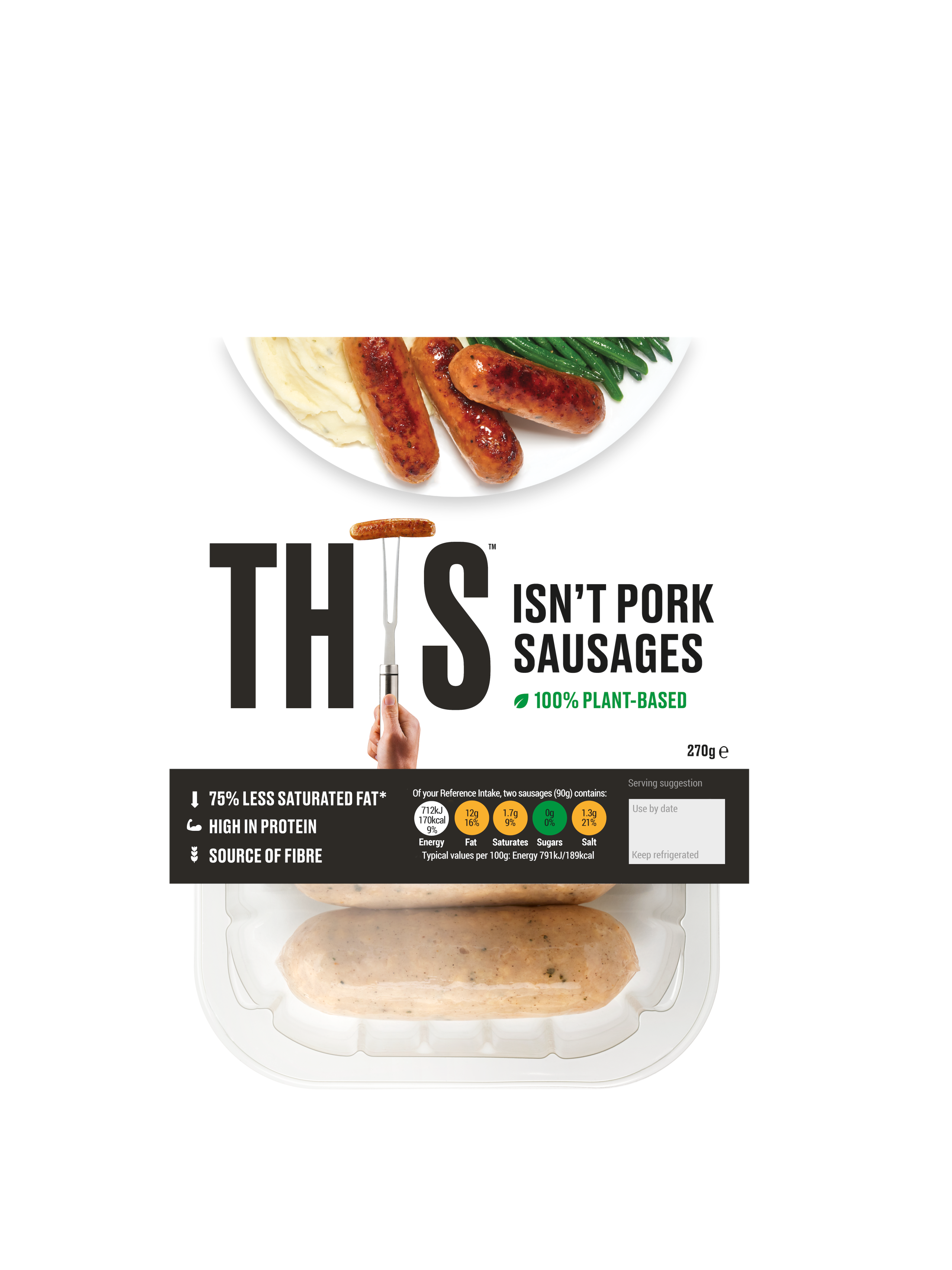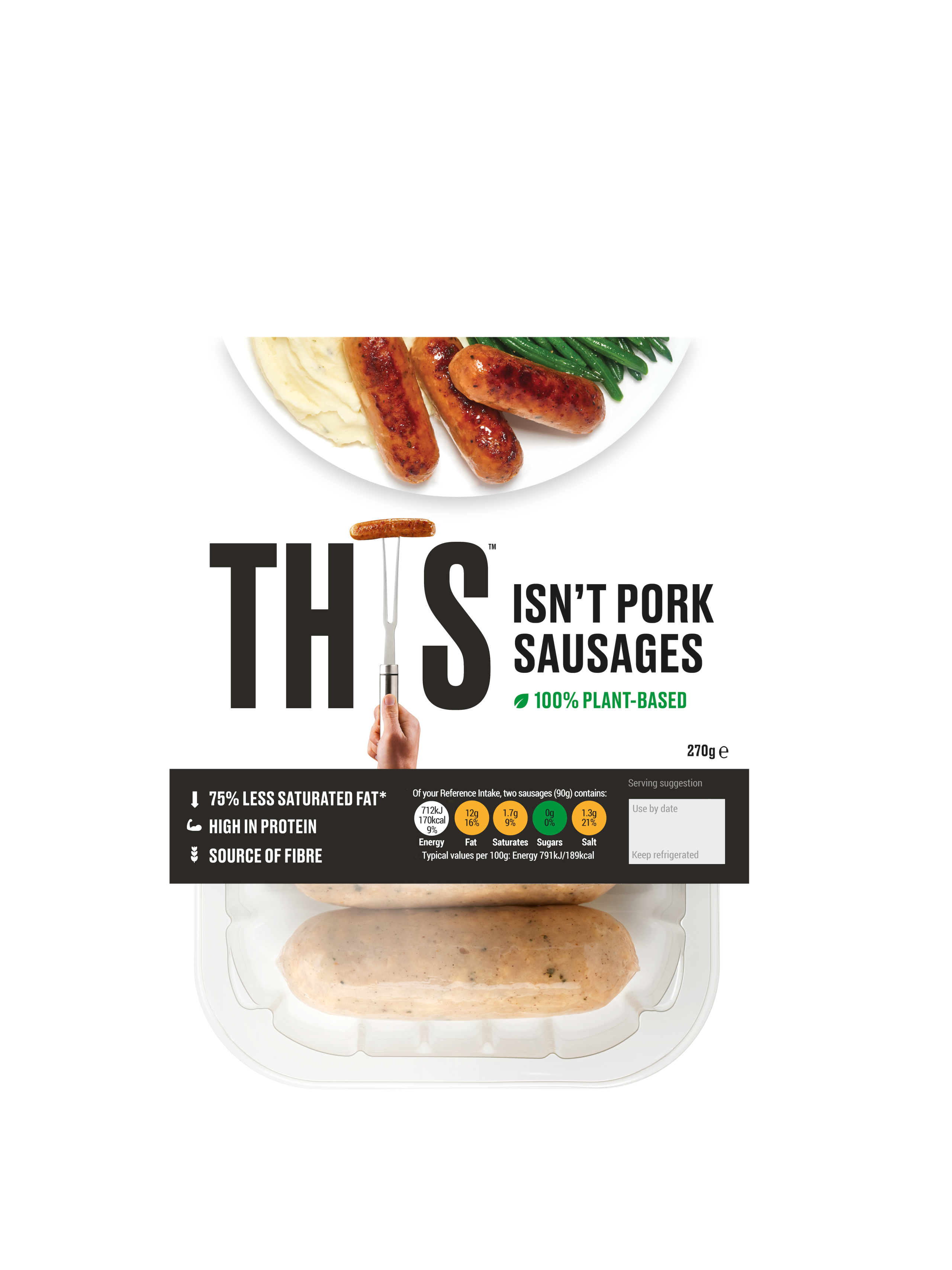 "Many retailers have trialed merchandising by need-state (ie moving all Chicken SKUs together), however we have seen that this is actually detrimental for the category with declines in ROS.
"We've heard firsthand from consumers that this makes the fixture too hard to shop and they find it easier to find products by brand, which has seen retailers like Morrisons revert to brand blocking, in a bid to make it easier for new shoppers.
Some retailers are also moving the fixture closer to the meat aisle so it would be interesting to see if that becomes the norm or if plant-based solidifies its position across all alternatives (milks, meats, cheeses) to warrant an aisle of its own," Senthi told Asian Trader.
The UK plant-based meats market is seeing, if not a roadblock, then definitely a speed breaker. However, looking beyond current stagnation, experts are pinning hopes on "plant-based 2.0"- a second wave riding on the innovation in the likes of pea protein, and even lab-grown meats.
Shovel from THIS too is seemingly optimistic about this category's movement.
"So whilst we've loved to hate plant-based food this month, the transition isn't looking like it's going anywhere. The number of meat-reducers, flexitarians, vegetarians and vegans are significantly up in the UK vs 2019 (as is our brand penetration amongst all of these consumer groups), and we're not seeing any reduction in total shelf-space for the category," he told Asian Trader, adding "down with porkies and long-live peas and prosperity".
In a nutshell, it might still be unfair to say that it is the end of a fad as this is a very nascent market which is bound to undergo corrections. However, with a string of high-profile closures and pull-outs, there definitely seems to be a deflection in this comparatively new and still-developing segment. Only time will tell whether it makes progress or regresses.