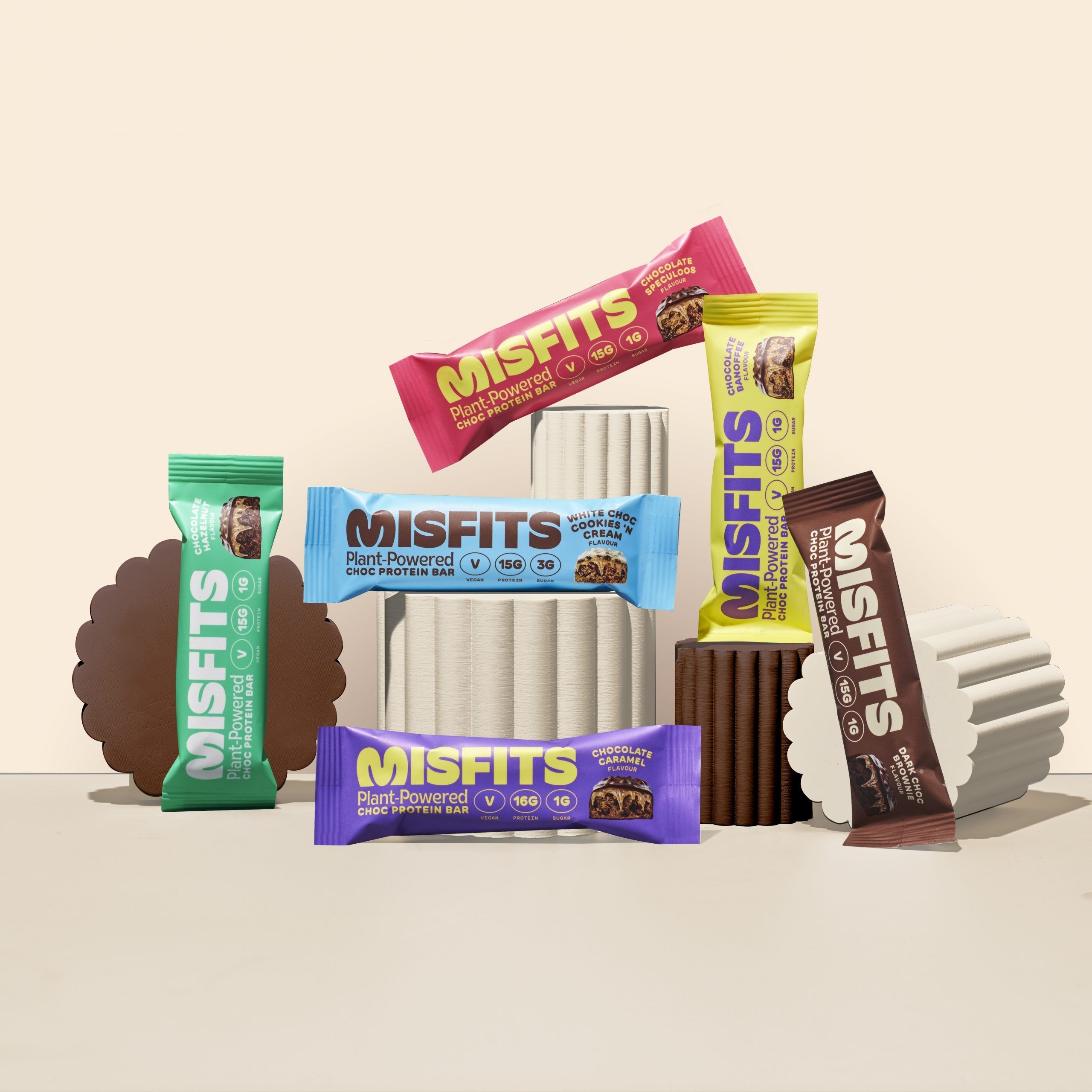 National wholesaler Epicurium has launched 7 on-trend impulse ranges this month. Now available to order include lifestyle vegan protein brand Misfits, convenience breakfast range Fuel10K, and new indulgent fruit and nut impulse packs from Forest Feasts.
Misfits is a 7 strong low sugar, plant-based protein bar which is responsible for 31% growth in the vegan protein category (rsp £2.50). Fuel 10K taps into the thriving demand for on-the-go breakfast, including granola pots, high-protein cookies, oat snack bars, and microwavable long-life muffins.
Forest Feasts impulse fruit and nut bagged snacks are new to the market and come in a variety of mixtures including Belgian Dark Chocolate Sour Cherries and Honey Cashews & Peanuts (rsp £1.39).
Gut Stuff (rsp £1.55) are low-calorie, high fibre snacks offering help to independent retailers needing to occupy space between functional and all-natural/healthy snacking.
Mollie Clarke, Buyer Epicurium explains "these ranges are meeting the key snacking occasions for today's consumers whilst appealing to those wanting healthier, functional choices across their full day. Retailers have the chance to attract new shoppers across multiple categories with these brands".
Other additions include the duo of healthier lifestyle brands of Livia's, Pulsin, and Purely Plantain – which is a savoury plantain chip snack.
Fuel10K and Forest Feasts are now available to order whilst Misfits, Gut Stuff, Livia's, Pulsin, and Purely Plantain launch with Epicurium on 15th August.