These delicious staples can save you money on cooking and energise your body, so make the most of rice, pasta and noodles as they enjoy a surge in popularity as consumers watch their budgets
As consumers continue to see their finances stretched during the cost-of-living crisis, the relative affordability of the pasta, rice and noodles categories is expected to support the sales of these foods in the short term.
Market researcher Mintel forecasts that value sales of pasta, rice and noodles will increase to £1.82 billion in 2028, as it identifies two major opportunities to attract shopper attention: demonstrating added nutritional value and energy-saving potential when cooking.
Pasta, rice and noodles can provide nutritious and well-balanced ingredients and meal solutions that can helpwin favour of the customers, especially in pasta, where high-protein claims are an established, if niche, part of the UK market, typically based on the use of pulses as key ingredients. According to the Mintel's 2023 market report for the category, 56 per cent of consumers agree that they are interested in pasta/rice/noodles that contain added healthy ingredients.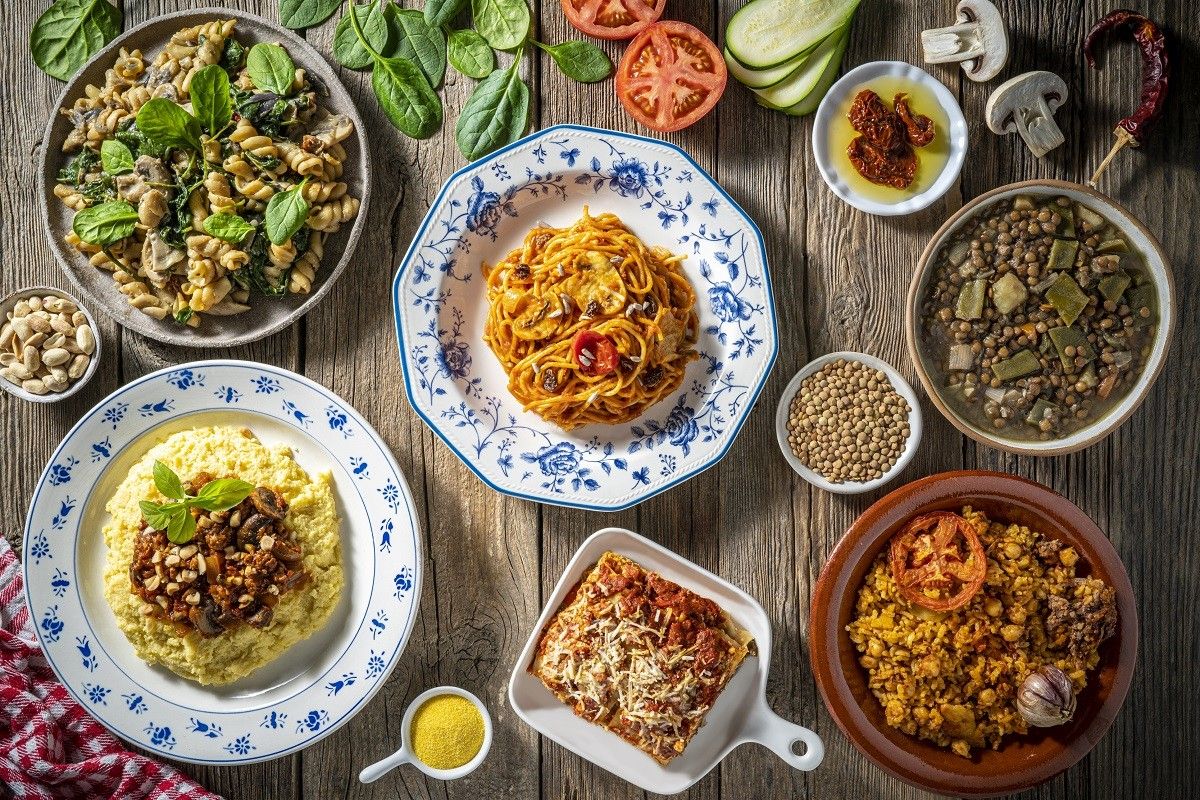 With the high costs of fuel prompting consumers to seek ways to reduce their energy consumption, pasta, rice and noodle brands can boost their relevance by responding to this interest, while it also speaks to the longer-term food sustainability trend. The Mintel report found that two thirds of pasta/rice/noodle buyers (66 per cent) are open to cooking dried variants using energy-saving methods.
"Value growth in the pasta, rice and noodles market has been largely inflationary in 2022, with volumes broadly stagnant. Once consumer incomes recover, the market will face growing pressures. Exploring use of these meal components outside of the main meal occasion and added health hold potential for maintaining engagement, given consumer interest," comments Claire Finnegan, research analyst at Mintel.
Looking specifically at the UK pasta and noodles market, which was valued at £1.06bn in 2020, a GlobalData report projected the market to grow at a CAGR of more than four per cent during 2021-2025.
Dried pasta led the UK pasta and noodles market in terms of per capita consumption in 2020, followed by dried & instant noodles and chilled pasta respectively, according to this report. However, the dried & instant noodles category is forecast to register the fastest growth in terms of value and volume, followed by chilled noodles.
In the UK pasta and noodles sector, private labels accounted for a value share of 48.5 per cent in 2020 (GlobalData, 2021), a trend which has since intensified as shoppers tried to save money as a result of the lingering cost of living crisis. Mintel says high inflation will leave brands susceptible to trading down by consumers, with own-label set to continue to benefit.
Price worries
Rice prices on international markets have soared in the wake of the Covid pandemic, the war in Ukraine and the impact of the El Nino weather phenomenon on production levels, and the recent export restrictions by top exporter India have compounded the problems.
Global rice prices reached a 15-year high in August after India announced in July a ban on exports of non-basmati white rice, which account for around a quarter of its total.
New Delhi followed it with a floor price, or minimum export price (MEP) of $1,200 (£985) a ton for the exports of basmati rice, a major part of the UK rice market, in August. It was expected to cut this floor price but the government last month said it would maintain the floor price until further notice.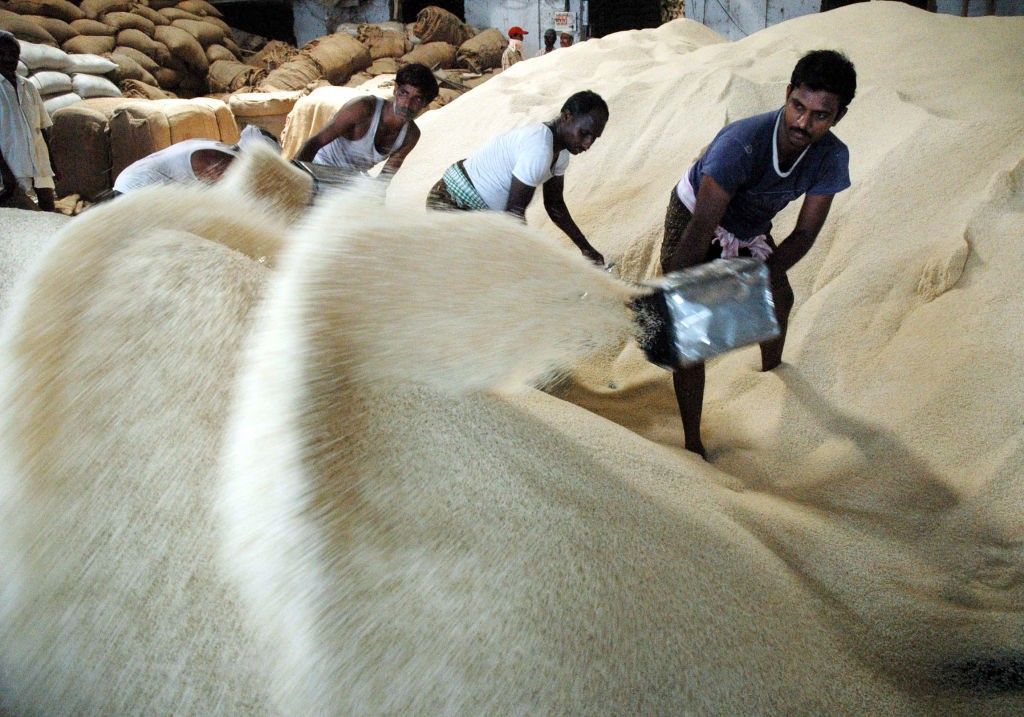 The decision is expected to further hamper overseas sales of the premium variety.
In India, basmati rice farmers are struggling to sell their produce as millers and traders have stopped coming to dozens of wholesale markets to buy.
"We are staring at massive losses," Sukrampal Beniwal, who grows basmati varieties in the country's north, told Reuters. "We have harvested our crop, but there are no buyers."
India and Pakistan are the only growers of basmati rice, and New Delhi exports more than four million metric tons of basmati.
Prices of another staple, pasta, which have already doubled in two years in the UK retail market, might continue its upward trajectory as drought in Canada and bad weather in Europe damages crops of durum wheat and reduces supplies available to flour millers and food companies.
The International Grains Council forecasts 2023-24 global durum production at a 22-year low, pushing world stocks to their smallest in three decades.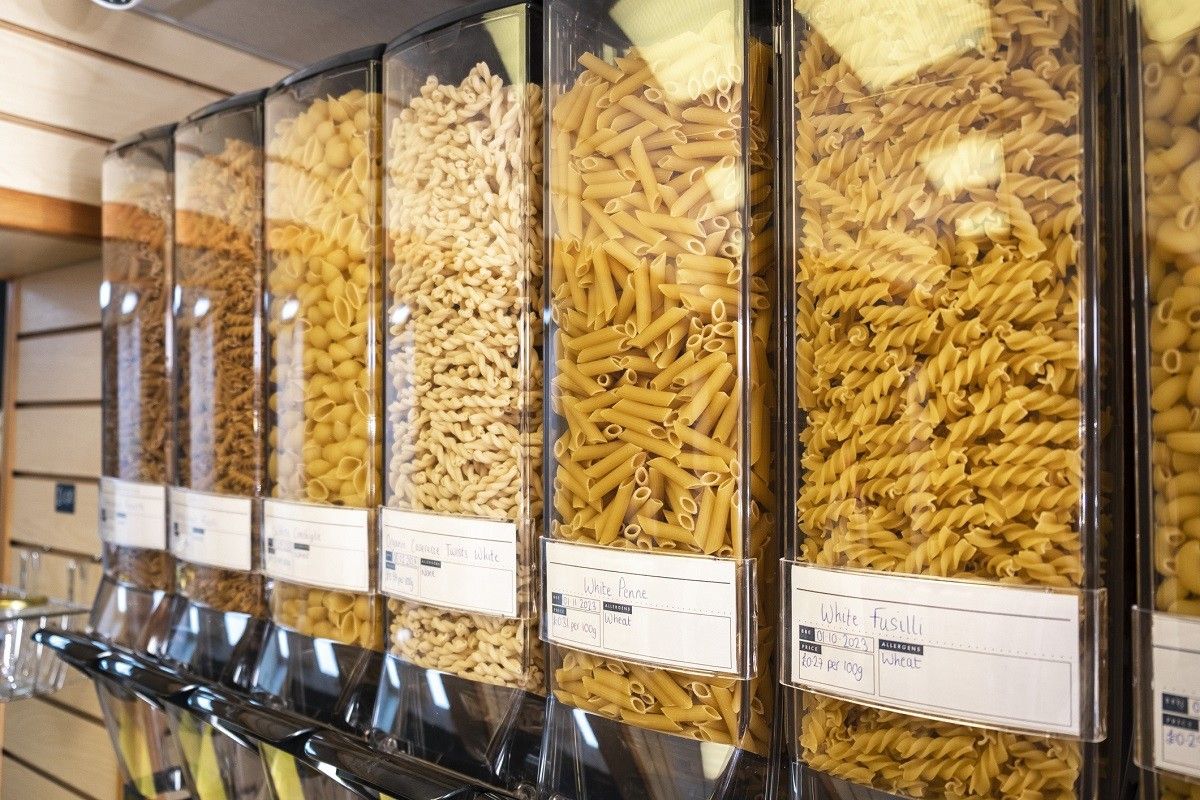 Retail pasta prices rose about 12 per cent this year in Europe, according to Nielsen.
Canada accounts for around half of global trade in durum but this year's harvest looks to be the country's second-smallest harvest in 12 years. Canadian farmers are expected to produce 4.3 million metric tons of durum this year, Statistics Canada reported in August.
The US is also expected to harvest a smaller crop due to dryness, while drought has cut production in Spain and severe weather has produced mixed quality in Italy and France.
However, Pasta giant Barilla, which processes local durum in various countries, said it currently saw no critical supply issues.
Consultancy Strategie Grains said pasta makers could possibly use more soft wheat where regulations allow and consumer income is limited. Durum, the hardest wheat, produces pasta with the prized "al dente" firm texture, unlike soft wheat.
"There's not going to be enough durum to supply the whole world at a normal demand level," Strategie Grains analyst Severine Omnes-Maisons told Reuters.
Rice to the top
Despite not being grown in the UK, rice is big business here, with the UK rice industry worth around £900m annually. Sales in the UK retail rice market amount to £660m, as of October 2023, and the market is expected to grow annually by 3.93 per cent between 2023 and 2028 [Statista Market Insights].
Consumption of rice has gone up 530 per cent since the 1970s with 88 per cent of households in the UK buying rice to cook at home, according to The Rice Association.
The trade body returned with its multichannel consumer campaign, "Rice Up Your Life", for the sixth year in September, celebrating one of the most convenient, easy to cook and great value foods available. Engaging with consumers on social channels and via influencers, the activity has showcased the many ways people can use and enjoy the different rice varieties, both in and out of home.
"National Rice Week is a wonderful opportunity for the whole food industry to celebrate the versatility of this great value grain, and help consumers learn more of the different ways to enjoy rice, appreciate it's many benefits, and ultimately increase consumption," said Tilda's Jon Calland, chair of The Rice Association.
Rice can be used to create flavoursome, meals for every taste and type of cuisine, and UK consumers today enjoy the widest selection of rice varieties from across the world.
The UK imports rice primarily from India and Pakistan, which accounts for 33.56 per cent and 19.25 per cent share respectively of the total imports in 2021. Italy occupied the third position with 10.25 per cent share.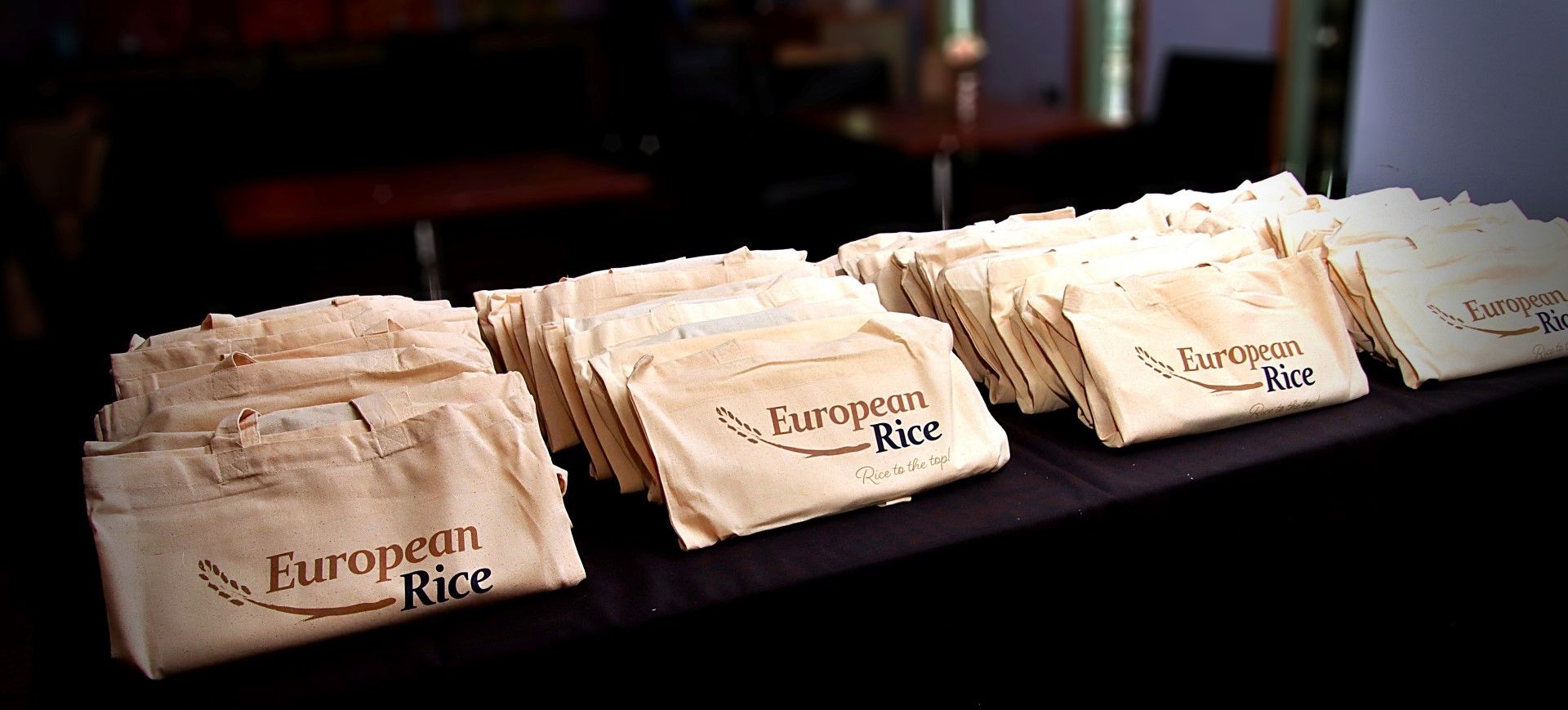 However, Greece was the fastest-growing import market between 2020 and 2021, reflecting the growing popularity of European rice. Earlier in March, industry body European Rice has launched a campaign to promote the category in the UK, working with social ambassador Bettina Campolucci Bordi from @bettinas_kitchen.
Showcasing its credentials to both consumers and the trade, the campaign focussed on boosting recognition of the two main varieties of European rice, including: Indica, a long grain variety representing around 25 per cent of EU rice production and Japonica, a shorter, medium grain, which dominates with 75 per cent of the production.
The campaign has also made clear the benefits of rice production, not only from an economic point of view, but also the environmental benefits to the natural eco system. The river deltas of North Greece along the rivers Axios, Aliakmon and Loudias provide some of the best rice harvesting conditions in the world and in turn, the rice cultivation expands the existing freshwater habitats, which then stimulates the growth of local fauna and flora across the region.
Rice is grown on an incredible 416,000 hectares across Europe, producing around 2.6 million tonnes a year, with 10 per cent of this coming from Greece – largely on the deltas of rivers Axios, Loudias and Aliakmon.
Tilda, which has 21.6 per cent penetration in the UK rice market [Kantar, 52w/e 03.09.23], has seen its Big Bag sales growing in value (+18.9 per cent) and volume (+15.5 per cent) in the last year [Circana, 52w/e 12.08.2023]. As the festival of Diwali is fast approaching, Anna Beheshti, head of marketing at Tilda, advises retailers to stock large bags of dry rice alongside different types of rice grains, complemented with a range of recipe ideas for those who want to celebrate with different traditional dishes.
"Independent retailers could for example, stock a product such as Jasmine Boil in the Bag Rice, in which Tilda is the number 1 brand [Circana]," she says.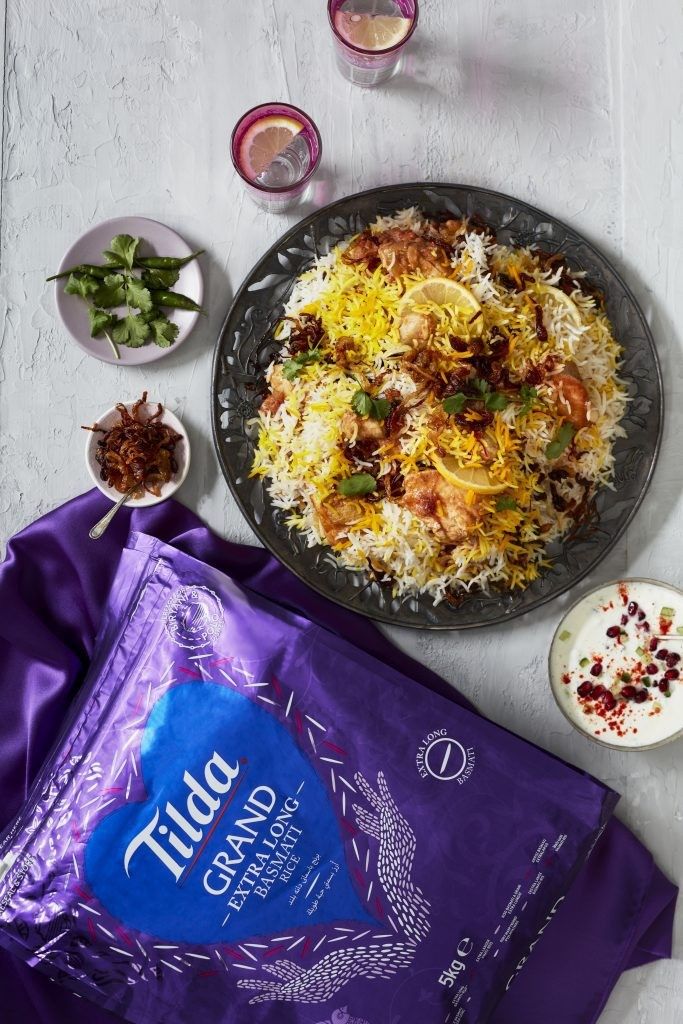 Rice is a Diwali essential, forming the basis of many traditional dishes such as biriyani, pulao and sweet rice preparations, and Beheshti notes that consumers have the tendency to trade up to more premium brands during the festival period.
"In fact, Tilda is the number one brand within dry rice, currently holding 27 per cent of branded value sales and is adding more value growth than any other rice brand in the convenience channel (+534k)[Circana], demonstrating the importance of stocking well-known brands that consumers trust," she adds.
Independent retailers are advised to stock the most popular SKUs within each category, such as Tilda's Pure Basmati 5kg bag, which is the biggest selling 5kg Dry Rice SKU in the market.
"Sales of larger formats from the Tilda Big Bag range peak at this time of year as they represent excellent value-for-money, especially when cooking for large groups of people," Beheshti says.
A sustainable push
As an increasing number of consumers embrace sustainability, whether by choosing brands that have ethical or environmentally sustainable practices and values, or by no longer purchasing certain products because they have concerns around the brand's ethical or sustainability practices or values, brands in the category has been amping up their sustainability credentials.
Tilda has announced its B Corp Certification in September, becoming the only UK brand in the rice sector to achieve this certification, given to companies that meet certain standards for social and environmental performance.
The leading rice producer, which recently released its 2022 Impact Report, has shown how it has been working with over 2700 farmers in India to encourage biodiversity, cut emissions and reduce the environmental impacts of growing rice.
This work includes testing new farming techniques such as Alternate Wet Drying (AWD), which sees farmers move away from the traditional method of flooding paddy fields to ensure roots are always submerged. Instead, farmers use pipes to monitor water levels, and water only when required. This reduces water and energy use, as well as greenhouse gas emissions.
Other techniques include the use of an Ecosystem-Based Pest Management Approach that supports biodiversity and limits the use of chemicals, protecting the crop and saving farmers money.
"This B Corp accreditation reflects our absolute commitment to being the most responsible rice producer in the world," said Tilda managing director, Jean-Philippe "JP" Laborde.
"We must seek out and embrace all the ways we can reduce the environmental impacts of growing rice, from working with our progressive farmers and scrutinising our supply chain, to investing in our manufacturing, evolving our packaging and supporting local communities.
"We will continue to challenge ourselves, and others, to do better. Looking ahead, it is our ambition to share our learnings across the industry to help ensure that all successful measures that can make a positive difference to people and planet be adopted across the entire global rice supply chain."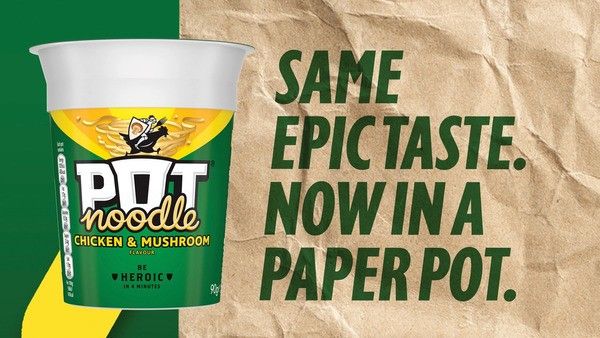 Unilver's instant noodles brand Pot Noodle has meanwhile started trialling a new recyclable paper pot, made with FSC-certified paper, in the UK.
With an initial stock of 500,000 of the brand's most popular flavour, Chicken & Mushroom, the new design marks the biggest innovation in its packaging since the brand launched over 40 years ago.
The brand aims to switch the full Pot Noodle range to paper pots if the shopper feedback is positive during the trial. The move could remove 4,000 tonnes of virgin plastic each year.
"Pot Noodle has been a much-loved British brand for over 40 years, and while our great taste will never change, we're always challenging ways to make our products and packaging better," Andre Burger, general manager foods (nutrition) at Unilever UK & Ireland, said.
"From material development and testing through to new manufacturing processes and capabilities, big packaging innovations require the investment of time and expertise across many teams and partners. There have been plenty of challenges along the way, but we are committed to reducing the plastic in our packaging and to a paper-based future for our pots, without compromising on the Pot Noodle experience our shoppers know and love. We are now excited to learn from this initial trial with the ambition of bringing our paper pots to more shoppers across the UK soon."
The new pots can be recycled at home with other cardboard and paper and include on-pack recycling labels to provide clear guidance to UK shoppers on how to dispose of the packaging. A single layer of ultra-thin plastic film is used to provide barrier protection, which ensures ingredients remain fresh and protects the paper when water is added but doesn't inhibit the recyclability of the pot.
Healthier alternatives
"Affordable convenience" is always a key consideration when consumers are asked about their capacity to stick to healthier eating regimes, because despite all the best intentions in the world one can't ignore the unrelenting pressure of hectic lifestyles and packed diaries, which can often lead to poor meal choices.
This was a major consideration for SRSLY Low Carb when it once again ventured outside its bread-themed heartland to enter the world of low-carb yet intensely-flavoured, ready meals this July.
In its initial incarnation the five-strong "vegan proud" ready-meal offering consists of Chick'n Teriyaki Noodles, Chick'n Chow Mein Noodles, Vegetable Thai Red Noodles, Chick'n Pad Thai and Chick'n Mexican Rice.
Each recipe is a meticulously choreographed mix of low-carb noodles (or rice), aromatic spices, vegetables and crunchy peanuts that leaves one feeling both full and satisfied, even though each meal contains only a miserly 15g of carbs (300-ish calories per portion).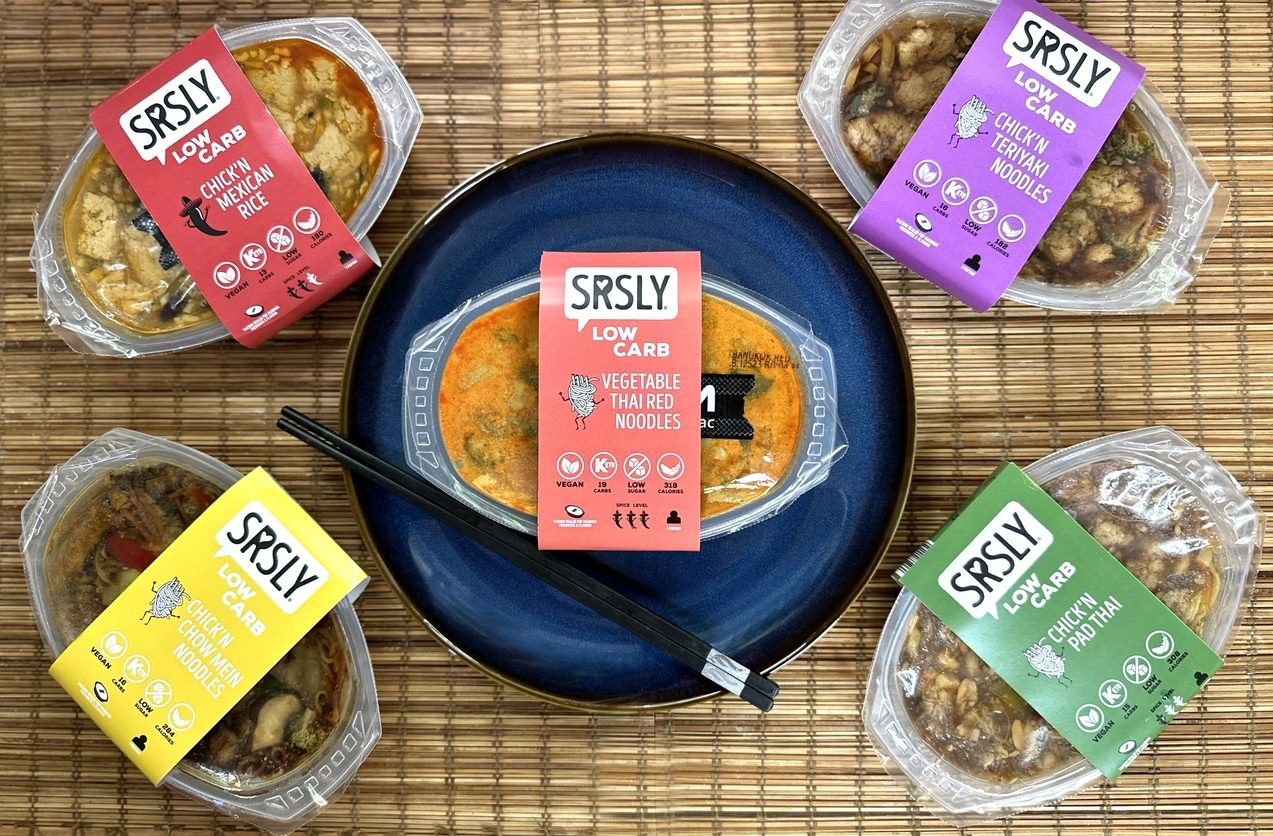 At the very heart of SRSLY's ready meal innovation sits konjac noodles, an increasingly popular plant-based flour extracted from the root of the konjac yam plant. A cult stalwart of Asian cuisine, konjac-based noodles are quickly generating a loyalist following for those noodle aficionados seeking a credible alternative to old-school wheat-themed noodles that are high in unwelcome carbs and calories.
"Our ongoing remit is consumers searching for a low carb/sugar lifestyle that marries great taste with unrivalled convenience," said SRSLY founder, Andy Welch. "In just the same way we saw the opportunity for low carb condiments and jams to prevent lazy, ill-informed decisions at either the breakfast table OR dinner time, we felt the need for fast turnaround ready meals crying out for a low carb hero that pairs fair price points with less predictable flavour formats."
The real cleverness of Konjac noodles is the fact that it's made with glucomannan, that in addition to being low in carbs also absorbs water in the digestive tract, which is instrumental when it comes to the consumer feeling both full and content.
The rice, pasta, and noodles market in the UK is shaped by factors such as health consciousness, convenience, sustainability and international trade agreements. But, this diverse and evolving sector reflects changing consumer preferences, a growing interest in healthier options, and the influence of a multicultural society. Increasing sales of these staples in store will require a combination of variety, convenience, competitive pricing, and effective marketing. By understanding your customer base and staying adaptable, you can capture a larger share of this staple food market.