Several brewers in the country are accused of cutting the alcohol content — but not the price — in what's been described as another example of "shrinkflation" as the makers scramble to cut costs amid major changes in taxation.
Coined as "drinkflation" by media, the alleged trend is leaving drinkers to feel short-changed as the brewers cut down alcohol by volume (ABV) allegedly to save on taxes. They have kept the size of their bottles and cans intact, with the same amount of liquid, but slashed the amount of alcohol.
Fosters, Spitfire, Old Speckled Hen, and Bishop's Finger are among the tipples that are being named whose ABV have been slashed over recent months. While ABV for Foster's, sold by Heineken in the UK, has dropped from four per cent to just 3.7 per cent, the ABV for Old Speckled Hen is down from five per cent to 4.8 per cent.
These reductions may appear small, but they end up generating a tax saving of 2p to 3p on every bottle. Since brewers are pocketing it and keeping the sales price the same, with 7.8 billion pints gulped down each year, a mammoth is being saved here collectively.
Sheffield Alcohol Research Group (SARG) at the University of Sheffield said that a major brewery that reduced its ABV by less than half a percent — 0.35 per cent — could save up to £250 million in government tax payments.
Cost of living crisis has arrived at a tough time for the brewing industry as over the years, there has been a massive drop in alcohol consumption in the country.
According to current figures, inflation in the country is 7.9 per cent in the year to June, down from 8.7 per cent in May. With the price of common goods such as milk, cheese and eggs having risen by over 50 per cent, the prices of beer, wine and spirits have risen by 13.1 per cent, 7.2 per cent and 8 per cent respectively.
In line with most food and drink producers, brewers are also facing significant increases in the cost of raw materials, energy and energy-related products such as glass.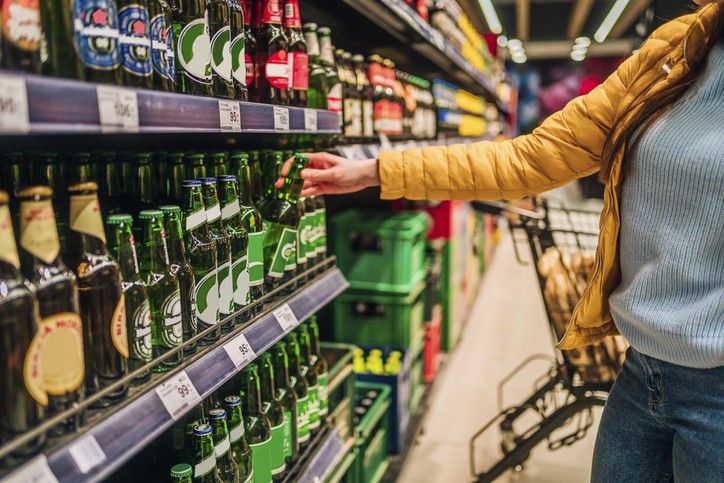 And since levy is charged on the percentage of alcohol in a beer, cutting back ABV is an easy and effective way to make the savings.
In the words of Industry consultant Bill Simmons who calls the practice of reducing ABV a "good ploy", brewers had "got nowhere to go" amid rising prices as they "can't change the pack size" or bring any other changes in packaging or impose higher prices owing to major push backs from supermarkets.
A spokesperson for Greene King told media that saving two pence per bottle was a way for it to counteract the "significantly increased costs" it is currently facing.
Shepherd Neame, the country's oldest brewer, slashed the ABV of its bottled Spitfire and Bishops Finger ales to 4.2 and 5.2 per cent respectively, from 4.5 and 5.4 per cent, stating that brewer's drinks had undergone "extensive testing" to make sure the lower alcohol content did not impact their taste.
While the practice mirrors shrinkflation – stealth cuts in package sizes and portions introduced by food makers- drinkflation is being called its sneakier cousin as it does not result in any noticeable visible change in the shape or size of bottles and cans.
However, it is still a matter of debate if this practice actually amounts to cheating. After all, unlike shrinkflation, consumers are still getting the same amount of beer, it just contains slightly less alcohol which is usually mentioned on the packaging too. Are they even noticing this slight change?
In the words of retailer Girish Jeeva from Glasgow, it is too early to see the effect of the so-called drinkflation or even price increase (due to duty change) on the consumers.
"I think it will take some time before customers start noticing the difference in price or taste or its affect and act accordingly," he said.
Call of Duty
Alcohol duties were frozen since 2020 due to various reasons including cost of living crisis. While prices continue to rise (albeit at a slightly slower rate), the government has brought-in 10.1 per cent overall rise in alcohol duties.
Additionally, from Aug 1, a major overhaul has been introduced under which alcohol duty is now levied based on the alcoholic strength– ABV – of the beverage, rather than by its category, thus harmonizing the tax rates for different types of beverages and reducing the number of rates. Combining the two together, the alcohol industry is claimed to be facing the largest increase in duty since 1975.
Batting for the new duty, prime minister Rishi Sunak stated that UK had "taken advantage of Brexit" to simplify alcohol duty and that the changes would "benefit thousands of businesses across the country".
The government classes alcoholic drinks into four categories- beer, cider and perry, wine and wine-made, and spirits. Prior to Aug 1, beers and spirits were taxed according to their alcoholic strength, while the remaining two categories were taxed based on the total volume of the product.
What the Treasury says as new "common-sense" principle, the new alcohol duty system brings with itself a major system change- alcoholic products being broadly taxed based on their alcoholic strength alone. Stronger the alcohol, higher the tax.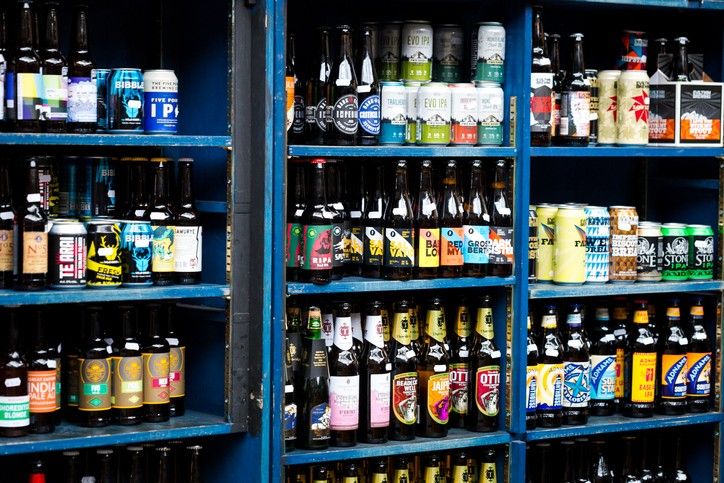 Drinks with ABV below 3.5 per cent will be taxed at a lower rate, while drinks with an ABV of more than 8.5 per cent will all be taxed at the same rate, whether they are wines, spirits or beer.
For the tax bracket at least 3.5 per cent but less than 8.5 per cent ABV, brewers are facing a duty increase of 10.1 per cent, which the government has based on the Retail Price Index, essentially trying to keep it in line with inflation. This amounts to £21.01 excise duty rate per litre of alcohol implying that duty on a 4.5 per cent ABV beer will increase by 4p in shops while a cider of the same percentage will see a 1p increase.
The changes are brought in to target problem drinking by taxing products associated with alcohol-related harm at a higher rate of duty. The Office for Budget Responsibility is estimating that the new alcohol tax will raise £13.1 billion in the 2023-2024 financial year, equivalent to around £465 per household and 0.5 per cent of national income
As one can see, for a brewer in the at least 3.5 per cent but less than 8.5 per cent ABV range, they would have to knock quite a percentage points off to get out of this bracket and thus offset approximately10 per cent duty increase. Clearly, the move by Heineken, Greene King or similar ones does not serve the purpose of wriggling themselves out of this bracket.
Asian Trader contacted Heineken, BrewDog, Budweiser, Carlsberg and Molson Coor for input on this matter.
Changing tastes
Rise in the trend of cutting down ABV anyway comes at a time when Brits are increasingly embracing comparatively sober lifestyle with low and no alcohol drinks.
For people who are drinking beer for the sake of it or as a social thing, the lower alcohol content is more than welcome. Market data from Circana has found that although demand for regular beer has fallen by six percent in the last year, sales of no and low alcohol beers have increased by six percent in the same time.
In fact, Tesco has claimed that "sales are so strong that demand for the first three weeks of June is more than 25 percent higher than it was for the first three weeks of Dry January". No wonder Guinness said that it would almost triple production of its zero-alcohol brand in response to a growing consumer taste for non-alcoholic drinks.
Other market reports suggest that sales of low-alcohol and no-alcohol beers have almost doubled in five years as weaker versions of global brands such as Heineken and Budweiser helped convert drinkers of carbonated soft drinks.
Drinkers in the UK bought £362m of alcohol-free and low-alcohol brews in 2021, up from£191mn in 2016, according to research group IWSR. This included£146m of "alcohol-free" beers, which have 0.5 per cent ABV or less. Low and no alcohol brews account for 3.1 per cent of the UK's beer market, IWSR stated, compared with 2.7 per cent globally.
It is Gen Z who is causing a shake up in the alcoholic industry owing to their mindful drinking and sober curiosity, leading to better sales of low and no alcoholic drinks. According to Euromonitor, Gen Z – the generation born between the mid-1990s and early 2010s – has displayed a noticeable trend of reduced alcohol consumption compared to previous generations.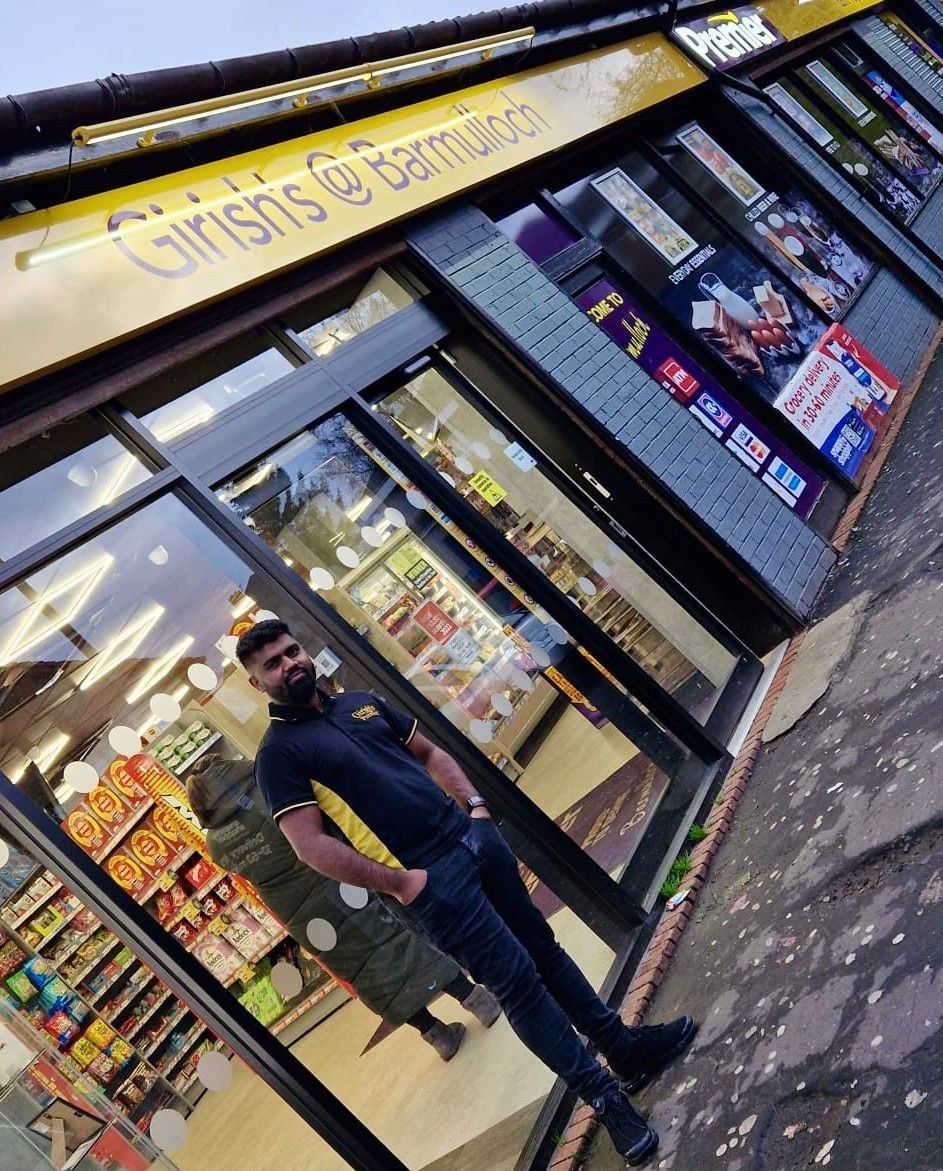 Retailer Jeeva resonates market reports while revealing a dramatic rise in the demand for alcohol-free range. The Asian Trader award winning Premium store retailer is set to inaugurate a new "beer cave" in his store under the latest refitting in which a considerable space will be allocated to alcohol-free range.
"We are going to give probably about one to two meter for just alcohol-free range, amounting to 15-20 per cent of the alcohol aisle to start off with. With the rise in trend and now with all the prices increasing, this will be a good alternative for customers to switch into," he told Asian Trader.
Stating that Corona Zero is the most sought-after product in this category, Jeeva plans to give a dedicated space to "stock as many alcohol-free products as possible".
Taking advantage of lower tax perk, brewers, such as Scotland-based Vault City Brewing, are set to come up with more low-strength or 'table beers' that would be in the 2.5 to 3.4 per cent ABV range. Other makers are also expected to come up with more options in this range.
Cheers, anyway
As stated by retailer Jeeva too, it is too early to really tell if either drinkflation or new alcohol duty change will result in any major market shift.
Although it seems to be a nascent yet flourishing category, it is again too early to forecast that new alcohol duty change will lead to a plethora of lower same brand ABV beers hitting the market, new ranges, or it will be just the status quo.
Overall, slashing ABV does not seem to be as evil an approach as claimed by the media. In fact, reducing the alcoholic strength of beers seems to be a win-win situation for everyone here. Not only it is protecting commercial interests of brewers, but it is also aligning with trends in consumer demand and is likely to be a benefit to public health by reducing overall alcohol consumption. Cheers to that!
However, things are not as simple as it seems. If every brewer decides to produce a large range of lower ABV brands, falling in line with the government's health ambitions, it would also at the same time will have a major impact on the amount of tax the UK Treasury accrues from the alcohol sector. Something to ponder over.