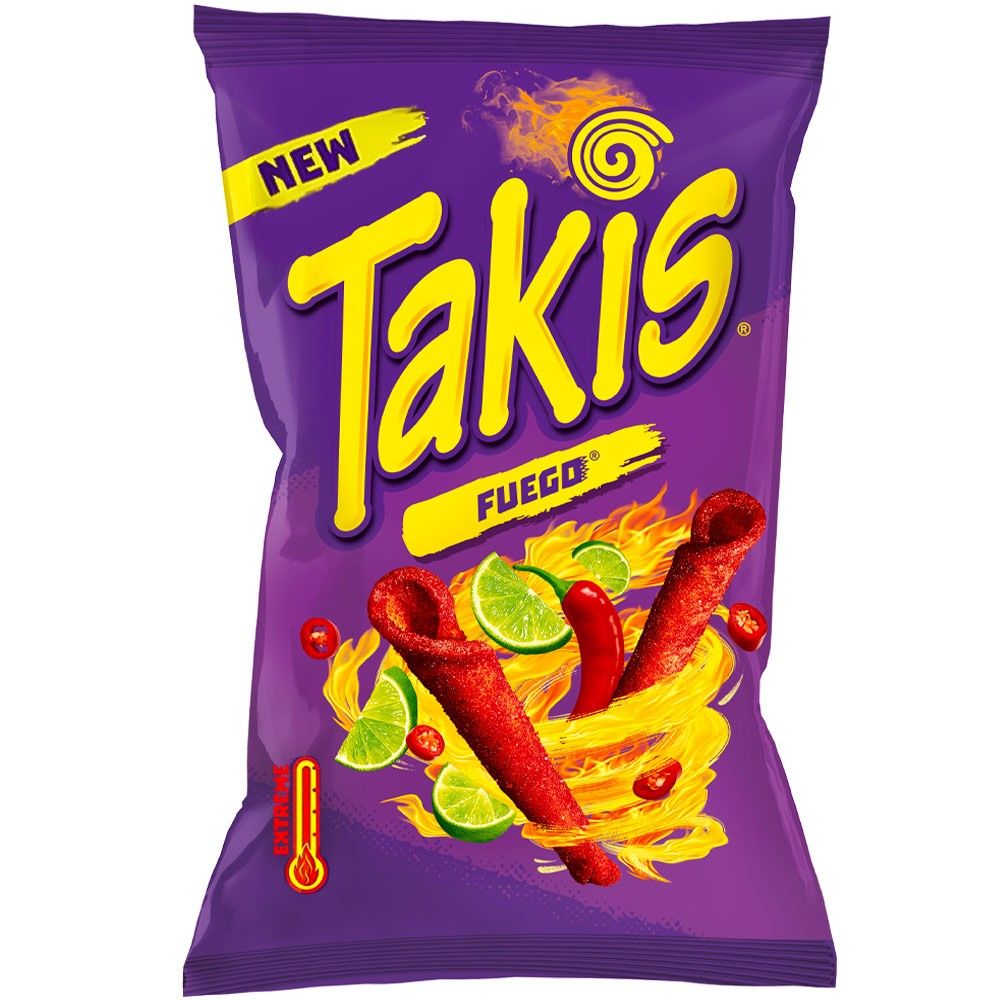 Notoriously spicy Mexican tortilla chip brand Takis is launching in the UK today with a campaign that delivers a fiery warning about the snack's spice levels, going so far as to explicitly warn: Don't Eat Takis.
Takis is known in the USA for the spicy, intense flavour and also  for its cheeky, irreverent attitude – and its arrival in the UK was no different, kicking off the launch campaign with a projection on the Houses of Parliament, thanking the Government for supporting its "Don't Eat Takis" message, given that snack consumption (and advertising) has been a "hot" topic within Westminster's walls in recent months.
"We've enjoyed seeing the debate over our heat levels in the US, and, in bringing them to the UK, couldn't resist having a bit of fun at the same time," said Maria Eugenia de la Fuente Favela, global marketing manager. "We'd like to thank all our haters for delivering the incredibly important message that not everyone can handle the heat of Takis. So best not to eat them at all."
In addition to the Parliamentary projection, Takis will be utilising digital OOH across the city in locations including Victoria Park, Brick Lane, Blackfriars and Shoreditch High Street, with
executions claiming that Takis are "none of your five a day", and blurring out the Takis
product, with "caution: explicit crisps", alongside a timer counting down to 9pm, when the
full product image is revealed.
Piggybacking on the fact that it is a brand that has traditionally divided public opinion, as
part of the UK launch Takis has taken its "listen to the haters" approach one step further,
featuring customers' responses and reactions to the fiery snacks across additional OOH sites in London, including tweets such as "I'm never ever ever ever ever eating Takis again" and "My mouth is on fiiiiiiirrreeeeee".
As part of the wider launch campaign, Takis will be partnering with Snapchat to create Snap ads, as well as TikTok and a media partnership with LADbible.
Over the course of the coming months, content from the campaign will be repurposed into
social media content, to keep the cheeky message to not eat Takis going in the UK.