One of the biggest Indian festival Diwali is increasingly becoming popular in the UK too as this festival of light is observed by about 1,032,000-strong Hindu community, as well as over 520,000 Sikhs and those who follow the Jain religion.
Over the years, there is more interest in people for multicultural events. Diwali this year is falling on Nov 12, Sunday and is expected to be even bigger.
Now that 10 Downing Street is also set to be decorated with traditional elements of this festival like little candles, diyas and may be even traditional rangoli (the colorful art form made on the floor, usually at entrances), the festival is expected to become more popular with each passing year, bringing in a buzz of activities for local stores.
Like most celebrations and festivals, Diwali is not Diwali without a feast- be it snacking, full-fledged meal, sweets, confectionery, soft drinks or booze. Diwali not only ensures hustle and bustle in a household, socialising is also a key part of it here as people visit family and friends, exchanging sweets and gifts.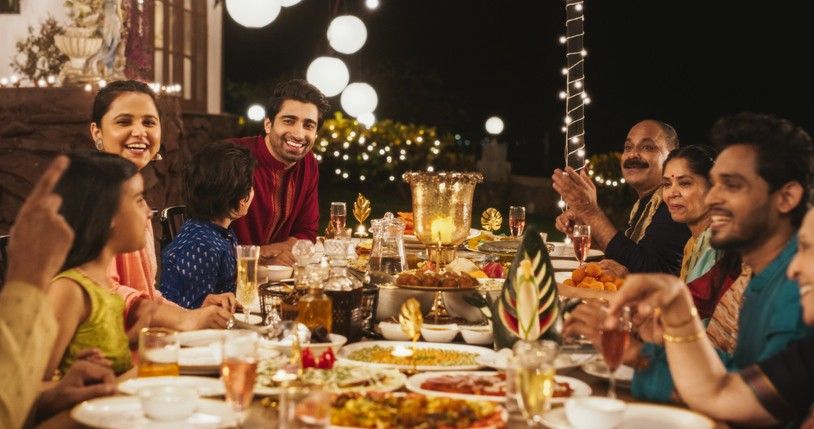 Diwali is also dedicated to Lakshmi, the Hindu goddess of wealth and prosperity. While bestsellers are picked up anyway making cash register ring, festivals like these also present a great opportunity for retailers to push new products and introduce new launches.
Anna Beheshti, head of marketing at Tilda, states that when assessing trends that impact this occasion, we have seen that an increasing number of consumers are looking for healthier Diwali products.
"Retailers can cater to this trend by ensuring that they have plenty of low-sugar, gluten-free and organic Diwali sweets and snacks on offer to capture health-conscious consumers."
Behesti's peer Jonathan Kemp, Commercial Director at Barr Soft Drinks, asserts that Diwali is synonymous with "exciting food and drink choices".
Festive feasting
A key category is, of course, snacking- crisps, snacks and nuts. During festive times, not only sharing formats take centre stage, it is seen that consumers are more willing to trade up to more premium and branded products around these times.
Store owners should keep in mind that Diwali shoppers will be looking not only for great flavours and familiarity of products but also for premium range, something that they can serve and even gift with confidence.
Apart from not missing the mark on bestsellers, having a broad range along with new launches from the leading brand is the key.
Like, Walkers's new Wotsits Giants' that is launched two flavours- Really Cheesy and Flamin' Hot. The latest RRP PMP launch takes the brand's total number of RRP PMP launches this year into double digits, as part of Walkers' ongoing support for independent retailers and their snacking offering.
Walkers' RRP PMP portfolio is currently growing at +21.4 per cent, and the new addition will help offer retailers a strong opportunity to grow sales.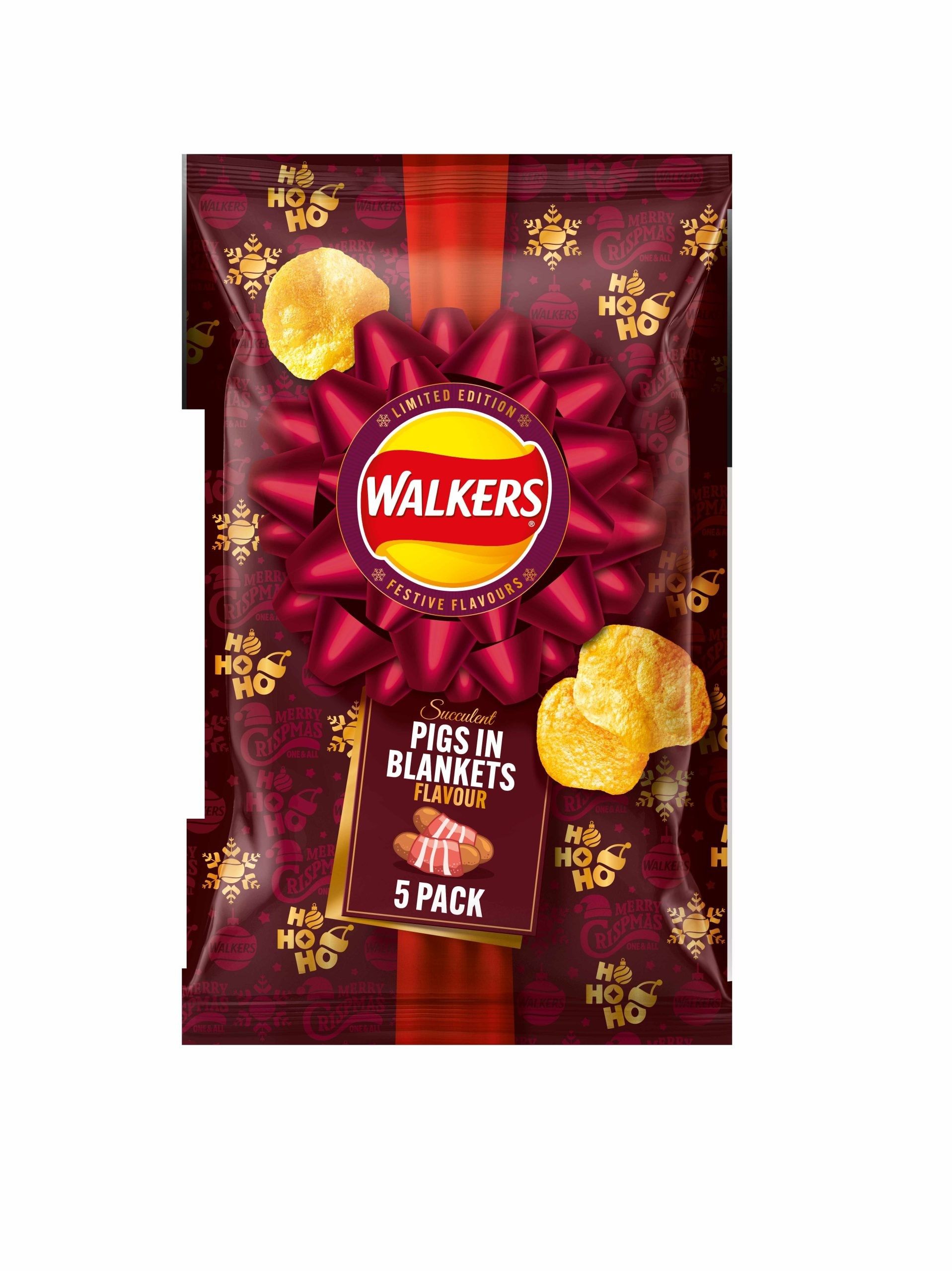 "We're excited to be investing in our RRP PMP portfolio through these latest additions," Mike Chapman, head of wholesale at PepsiCo, said at the time of the launch.
"Wotsits Giants have been hugely popular since launch, with shoppers loving the fact that they are twice the size of regular Wotsits. Given the strength of RRP PMPs currently in delivering growth for retailers and the savoury snacks category, it just makes sense to make these in demand SKUs available in a RRP PMP sharing format. By stocking best-selling flavours like Wotsits Giants RRP PMPs, retailers can capitalise on existing shopper demand and drive snacking sales."
Other recent launches to stock are recently launched Walkers MAX x Pizza Hut in new permanent, non-HFSS flavours- Walkers MAX Pepperoni Feast and Walkers MAX Texan BBQ, both available in RRP PMP.
In June Walkers rolled out our Walkers Prawn Cocktail into a PMP format. Walkers Prawn Cocktail is its third bestselling Walkers single flavour. Doritos Burger King Flame-Grilled-Whopper flavour is another interesting new launch.
Alongside Walkers, its contemporary KP Snacks has also recently expanded its successful KP Flavour Kravers range with two exciting new coated flavours-KP Flavour Kravers Crunchy Coated Aromatic Thai Chilli and KP Flavour Kravers Crunchy Coated Katsu Curry. Both new products claim to deliver the same bold and punchy flavours shoppers expect from the KP Flavour Kravers range. The flavours are combined with a new satisfying crunchy and crispy texture that consumers are looking for in their snacks.
Designed to tempt new shoppers to the nuts segment, new launches like KP Flavour Kravers Crunchy Coated Aromatic Thai Chilli and KP Flavour Kravers Crunchy Coated Katsu Curry bring unexpected and innovative flavours to the category, with taste being the leading driver in this category.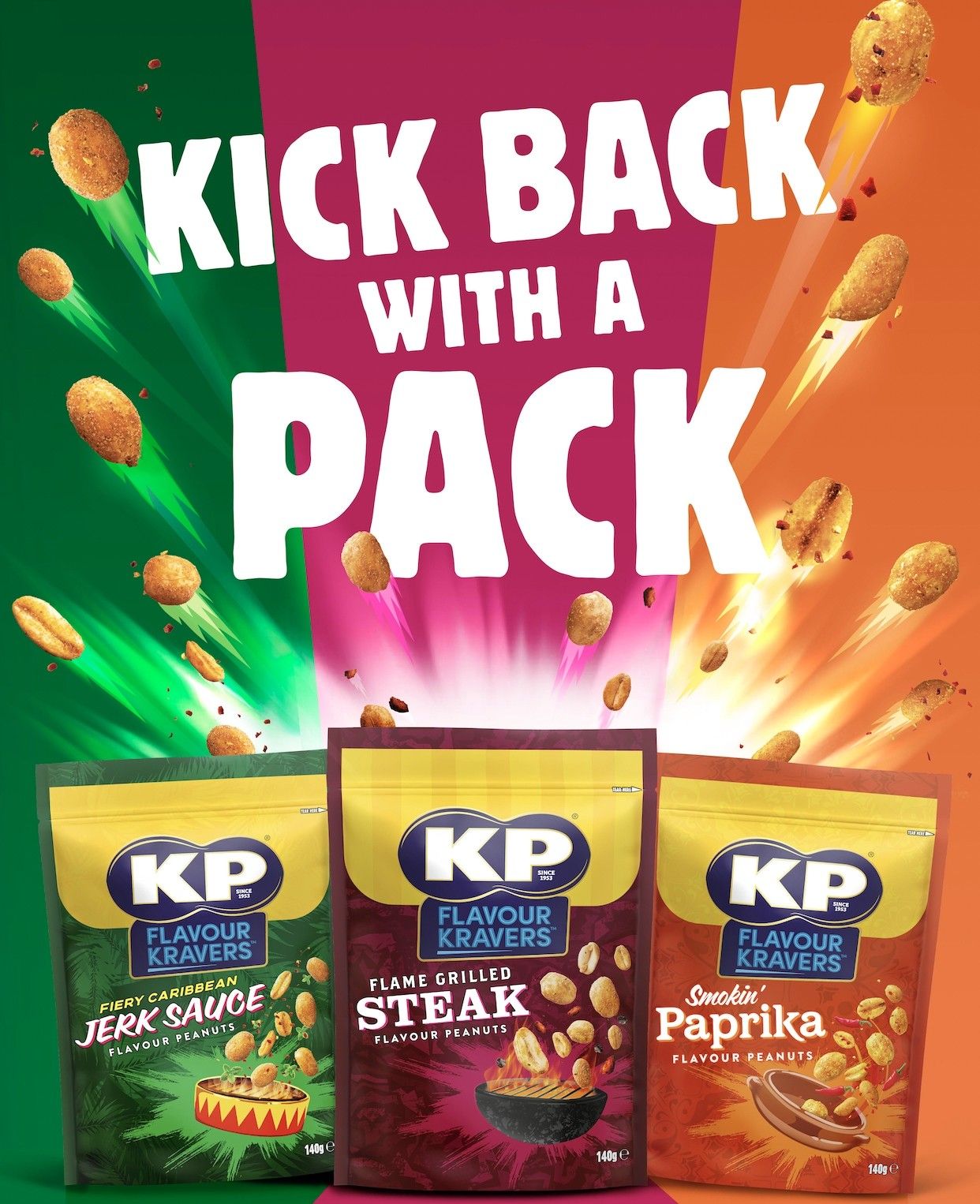 The two new products are expected to capitalise on the strength of the CSN sharing segment which is currently worth £1.6bn. Perfect for evening sharing occasions particularly on special occasions, the KP Flavour Kravers range is particularly popular with younger consumers who over-index in bold flavours.
KP Snacks is further expanding its market leading PMP range with the launch of KP Flavour Kravers Flame Grilled Steak in a £1.25 PMP. Available from the beginning of August, the launch combines the range's best-performing SKU with the hugely popular £1.25 PMP format.
There is a growing penchant for healthy snacks. If the shoppers are given healthier options in the store, they are likely to try them. And what can be a better time to introduce the healthy line than during golden quarter of the year?
According to industry research by wholesaler firm Epicurium, there is growing importance of an extensive crisps range that are both bolder and healthier.
On the back of this research, Epicurium has introduced nine new brands – Savoursmiths, Shore, Mr Trotter's, Taste of Game, Fairfields Farm, Made for Drink, Howdah, Total XP, and Two Farmers – to its ever-growing list of popular suppliers.
Talking about healthier snacks, an interesting innovation to notice here is Purely's plantain chips.
Plantains, a relative of bananas, have been revered for their numerous health advantages. Purely harnesses the power of these naturally nutritious fruits to craft a snack that is not only a treat for the taste buds but also a boon for the gut. Plantains are rich in prebiotic fibre, which serves as fuel for the beneficial gut bacteria, supporting digestion and overall gut health.
Rice is Right
Delicious feasts are at the heart of family and community celebrations. Elaborate feats need premium and best quality rice at its core. And when it comes to rice, the sure shot name to trust here is Tilda.
Its popularity and reputation can be ascertained by the industry reports that more than one in five households buy at least one Tilda product a year. Over 85 per cent of consumers agree that the brand offers the highest quality products.
Beheshti from Tilda states that Diwali is a key festival for many of its customers and presents a valuable opportunity for independent retailers to drive sales, hence it is crucial that stores get the right product mix.
"Rice is a Diwali essential, forming the basis of many traditional dishes such as biryani, pulao and sweet rice preparations. During the festival period, consumers have the tendency to trade up to more premium brands such as Tilda, which sold more volume than any other rice brand in the last year.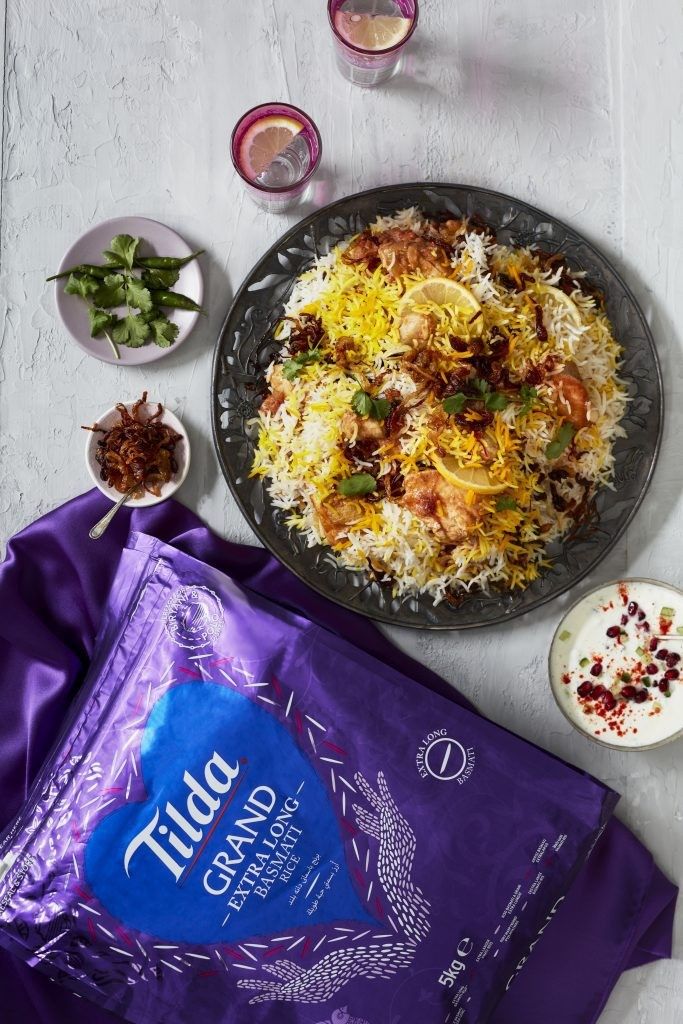 In fact, Tilda is the number one brand within dry rice, currently holding 27 per cent of branded value sales and is adding more value growth than any other rice brand in the convenience channel (+534k), demonstrating the importance of stocking well-known brands that consumers trust.
Tilda offers a wide selection of products and different sizes ranging from Pure Basmati to Jasmine, to other dry rice varieties, Tilda Steamed Rice, Tilda Kids also available in a wide range of variants.
Clearly, having a strong product range available to capture new consumers in these moments is vital.
It is advised to stock the most popular SKUs within each category, such as Tilda's Pure Basmati 5kg bag, which is the biggest selling 5kg Dry Rice SKU in the market.
"Stocking larger pack formats of Dry Rice is key for retailers looking to maximise sales in the run up to Diwali; sales of larger formats from the Tilda Big Bag range peak at this time of year as they represent excellent value-for-money, especially when cooking for large groups of people," Beheshti told Asian Trader.
This Diwali, Tilda is investing in an exciting multi-channel marketing campaign, comprising of advertising in TV, radio, cinema and print media channels to ensure they can reach a broad audience ahead of this key sales season. Furthermore, Tilda is strengthening its digital presence through collaborating with celebrity chefs to create new Diwali recipe content to engage their social media followers and enrich the brand's website.
"This is all alongside the recent news that Tilda has been certified B Corp, the only UK brand in the rice sector to achieve this accreditation. The UK's leading rice brand gained certification following a year-long process, which covers the entirety of a business's operations, and ensures high standards of social and environmental performance," Behesti says.
Apart from rice and other essentials like flours, spices and lentils, a great idea to create some fun and excitement in the store this Diwali is keeping a wide range of ready-made Indian frozen food like samosas, naan breads and pulao.
Asian snacking brand Cofresh is something to consider here as it has some interesting and popular product line.
Serving chilled
Diwali marks the end of a lunar year in traditional Hindu calendar and is an important event in the winter calendar.
Amy Burgess, Senior Trade Communications Manager at Coca-Cola Europacific Partners (CCEP), says that with shoppers looking for non-alcoholic options around Diwali, "this event can create a great opportunity for soft drinks".
"Retailers should light up their stores with exciting seasonal displays featuring sharing packs across leading brands, such as large PET bottles and multipacks cans of Coca-ColaTM, Fanta, Sprite, Dr Pepper and Schweppes."
Another reason to rejoice here is the regularly increasing importance of soft drinks in stores, particularly post-pandemic.
According to the latest analysis from Suntory Beverage & Food GB&I (SBF GB&I), not only are soft drinks more important to retailers than ever before, but there is also an opportunity to unlock an extra £1.2 bn in soft drink sales.
Since a predictable initial sales dip during the onset of Covid lockdowns, sales of soft drinks have grown consistently to hit a high of almost £19bn in 2022, representing an astonishing sales growth of 27 per cent – demonstrating faster growth than pre-pandemic.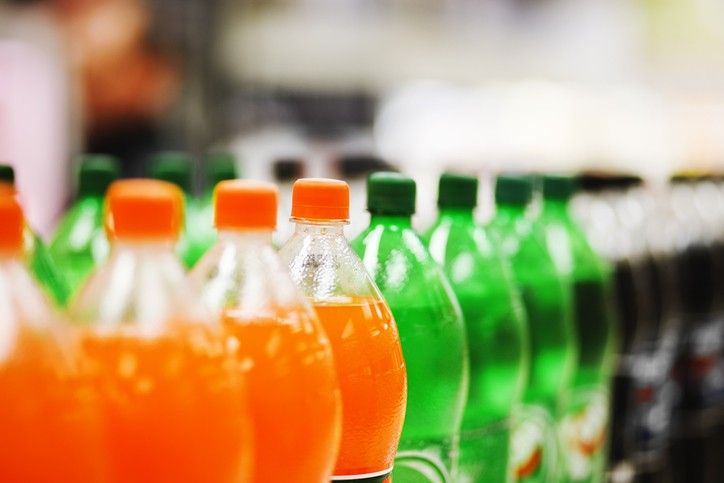 This growth is being driven by an overall rise in purchase frequency. Total soft drinks penetration – the number of households that buy a soft drink over a year – now stands at 95.2 per cent. This represents a rise from 90 per cent in 2012 and continued growth from 94.8 per cent in the summer immediately prior to the pandemic, states the report.
Stimulation drinks sales too have spiked post-pandemic. Alongside stimulation sales, sport drinks have performed well since the pandemic. This tally with a broader increase in focus on health following the impact of Covid-19. Penetration of sport drink sales grew by 66 per cent from February 2020 to February 2022.
SBF GB&I believes that there is a real opportunity to unlock an extra £1.2bn in soft drink sales if retailers can take advantage of the above knowledge and tap into the emerging and growing trends.
Diwali, Thanksgiving and days leading to Christmas- they all collectively present a great opportunity to push soft drink sales further.
To boost c-store sales, Barr Soft Drinks too is encouraging store owners to stock up on Rubicon, which is growing at double the rate of the total soft drinks market.
"Diwali celebrations encourage shoppers to discover exciting new taste and flavour experiences, as they make the most of the opportunity to socialise with family and friends," says Kemp from Barr Soft Drinks, adding that many consumers are looking for new and exotic food and drink options during Diwali.
90 per cent of Asian soft drinks sold during the festive period last year were Barr Soft Drinks SKUs, with Rubicon leading the way, says Kemp. Thanks to the brand's range of unique, bold flavours and broad choice of pack formats, Rubicon has established itself as a strong player in the mainstream soft drinks fixture at a time when many consumers are looking for new and exotic food and drink options.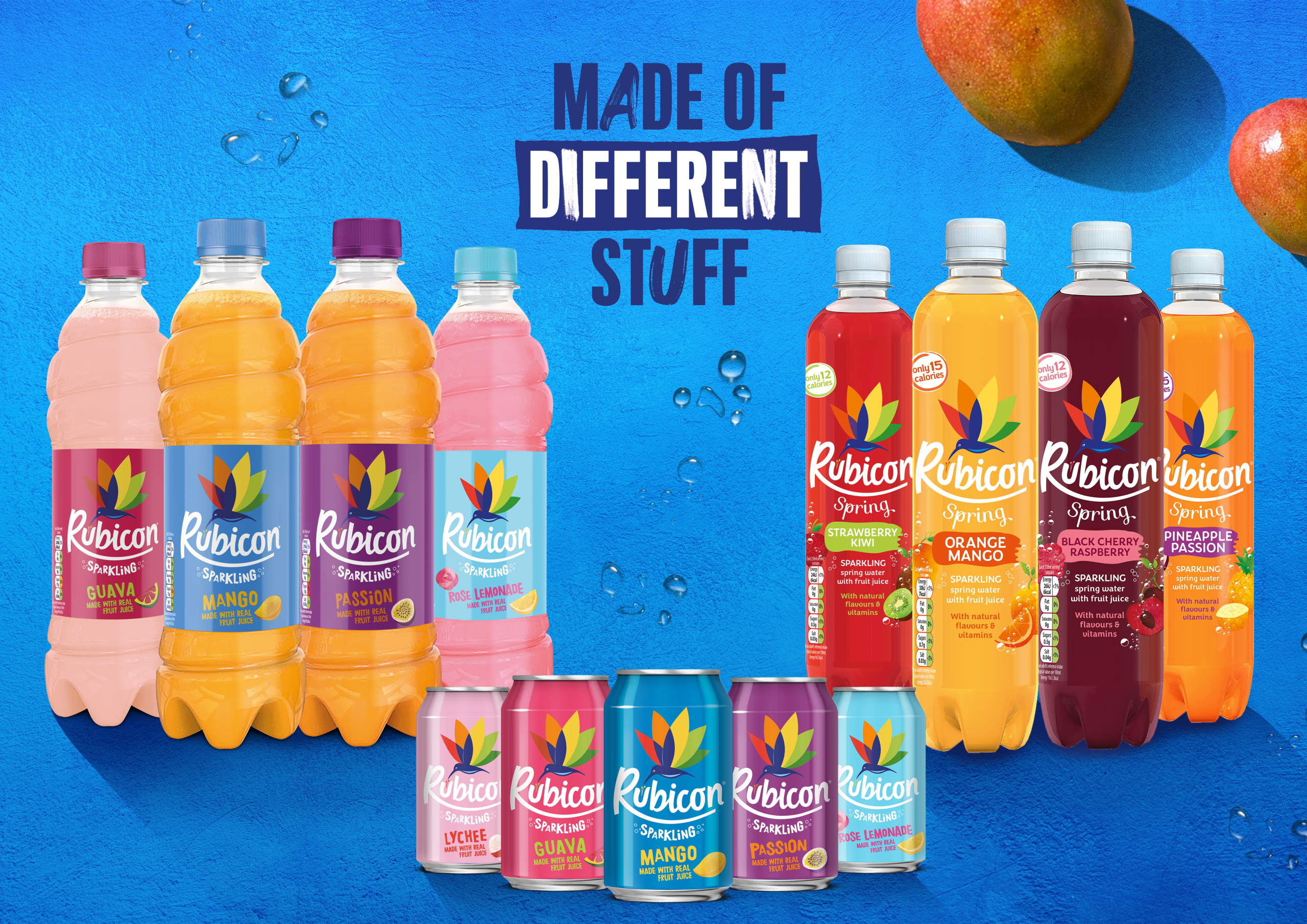 Apart from Rubicon Still and Rubicon Sparkling, recently launched Rose Lemonade, and Rubicon Spring are also delivering on taste, value, choice and innovation.
"These are key drivers for soft drinks shoppers all year round, but especially when they want a greater flavour experience during celebrations such as Diwali," says Kemp from Barr Soft Drinks, adding that a large range of flavours and pack formats will cater to demand from those who are shopping for family gatherings, where individual tastes and preferences differ.
Larger pack formats, such as Rubicon 2-litre sparkling and 1-litre still packs have a particular take-home appeal and deliver the highest sales growth for convenience retailers during Diwali. Complemented by Rubicon's smaller 330ml cans and 500ml bottles, together the range delivers maximum choice and flavour, giving retailers the perfect combination to drive incremental sales.
Barr Soft Drinks is supporting Rubicon with a range of eye-catching POS, enabling retailers and wholesalers to create in-store theatre during Diwali.
Auspicious Sweets
A lot of chocolate products are bought around the Diwali period. The good news here is that festive time is the time when shoppers can be triggered to buy something that "looks fancy", implying that retailers have the opportunity to coerce buyers to trade up to more premium products, such as Ferrero Rocher sharing boxes or something similar.
Since the three-day long festivity around Diwali involves groups of families and friends coming together to celebrate with food and presents, shoppers will be constantly on the lookout for larger pack sizes.
Interestingly again, amid the ongoing economic gloomy times, Brits are cheering themselves up with mood boosters such as premium chocolate, states a recent industry report, indicating prevalence of "affordable luxuries" in economic downturns, often coined as lipstick effect or "indulgence index".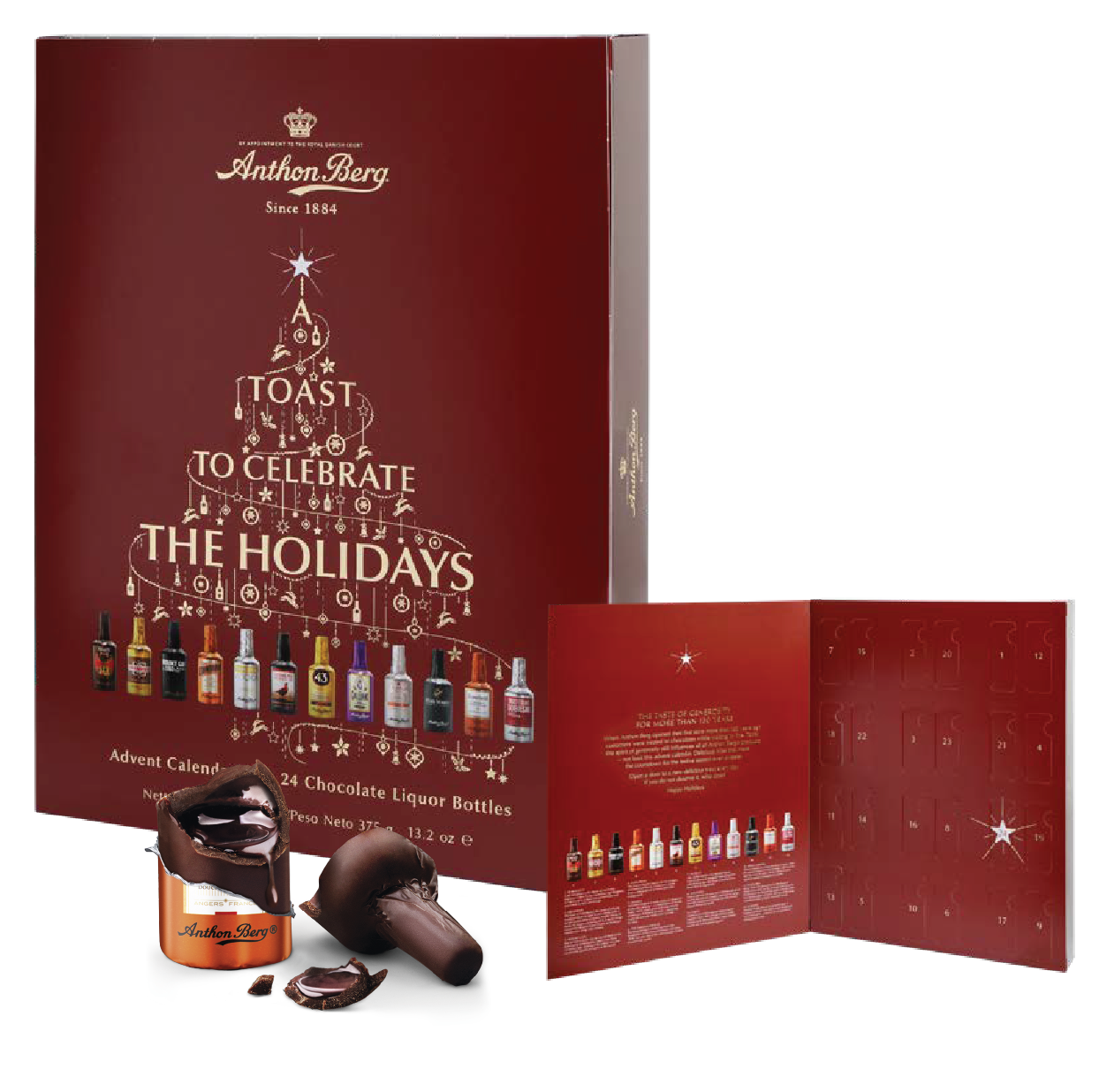 During festive times like Diwali, shoppers seek such premium confectionery more than usual- both for indulgence and gifting. Key here is to stock and display a wide range of well-known premium brands as well as the new launches from them just like Danish confectionery brand Anthon Berg.
Anthon Berg has refreshed the packaging for its core chocolate liqueur and chocolate cocktails range for 2023.The brand, distributed in the UK by confectionery experts World of Sweets, has been given a modern and premium look and has been made more sustainable.
Plastic windows have been removed from all packaging to cut down on plastic use and give greater visibility of chocolate liqueurs and chocolate cocktails. Packaging has been given an eye-catching, brightly coloured feel to ensure it stands out on the shelf with vibrant, appealing and clear brand identification.
The new look comes as the brand seeks to reach a new audience with its sophisticated Chocolate Cocktails range and its popular Chocolate Liqueurs.
Werther's Original is also expanding its range with the launch of Werther's Original Chocolate Covered Caramels, combining the rich, buttery taste of Werther's caramel with the smoothness of milk chocolate.
Caramel has shown the strongest growth as a flavour in the sugar category over the last 12 months, growing at +18.3 per cent growth in value sales. In addition, chocolate caramel sweets are outperforming category growth at +20 per cent YoY. As the leading traditional sweet brand, Werther's Original is well positioned to tap into this demand with its new premium offering and drive growth within the category.
Andy Mutton, managing director at Storck UK, said at the time, "We know that caramel remains a popular flavour within the sugar category and chocolate covered caramels are also seeing growth. Our latest NPD is set to drive excitement within the category, appealing not just to our existing, loyal customer base but also bringing new consumers into the category."
Also, keep in mind to stcok some free-from ranges so that maximum needs and demands can be taken care of.
To cater to this, Lindt has expanded its vegan range with two new Lindor chocolate truffles. Made with oat milk truffles, the launch is described as the 'perfect chocolate indulgence' for customers wanting dairy-free option. Priced at $6.29 (£5.14) for a 5.10z bag, the new treats are available in both dark chocolate and 'milk' chocolate flavours.
Beating the mults
Behesti from Tilda is confident that indie stores can beat multiples during Diwali. And she has some really great advice to achieve the same.
First, independents should ensure that they stock well-known brands that consumers trust, such as Tilda, considering it has 21.6 per cent penetration in the UK rice market.
In addition, ensure that various ranges of formats are on offer when it comes to Diwali essentials such as rice.
"Tilda's Big Bag sales have grown in value (+18.9 per cent) and volume (+15.5 per cent) as consumer demand for bulk products continues to grow, especially during important festivals such as Diwali," says Behesti.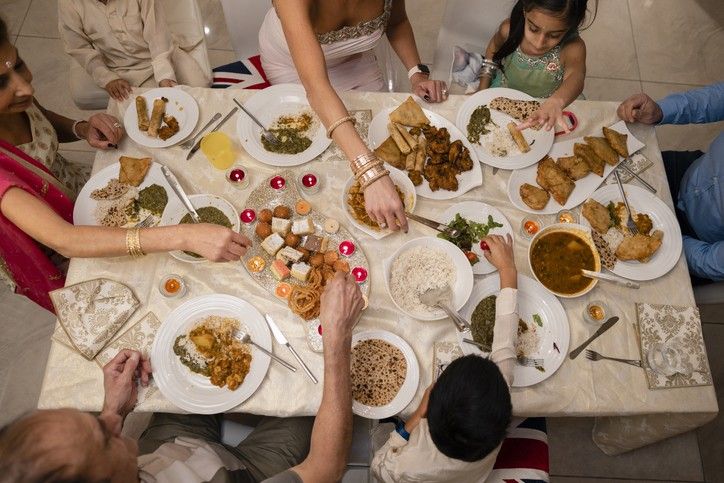 Variety, however, is key, and large bags of dry rice should be stocked alongside different types of rice grains, complemented with a range of recipe ideas for those who want to celebrate with different traditional dishes, she adds, saying that indie stores could, for example, stock a product such as Jasmine Boil in the Bag Rice, in which Tilda is the leading brand.
Ensuring that shelves are well-stocked with Diwali essentials such as rice, flour, oil and spices will help independents position themselves as the go-to retailer for Diwali food essentials.
Implementing competitive pricing strategies like bundled Diwali deals and promotional offers can boost sales, says Behesti. Additionally, creating a unique range of Diwali-specific products, including traditional and niche items, can help independents stand out from larger retailers.
Independents could also offer personalised shopping experiences, such as providing advice on gift options and decorations, to provide added value for their customers.
"A final consideration for independent retailers would be to stock ready-made Diwali gift packs to save customers time and effort, alongside conveniently packaged sets of diyas and candles for last-minute shoppers seeking festive decorations," Behesti says.
Furthermore, KP Snacks recently published a newly developed retailer support guide on how to drive sales within the nuts segment, consisting of three steps to growth- "understanding shoppers and their eating habits, stocking the right range to meet their needs and executing brilliant in-store plans".
The guide spotlights top-selling SKUs in the nuts segment, while also emphasising the importance of stocking the right formats. Over half (52 per cent) of nuts sales in symbols and independents come from PMP and it is KP, as brand leader, that dominates these numbers with four PMP SKUs in the top 10 list.
"Don't forget NPD. New handy size options are perfect for impulse purchases at the till," states the guide.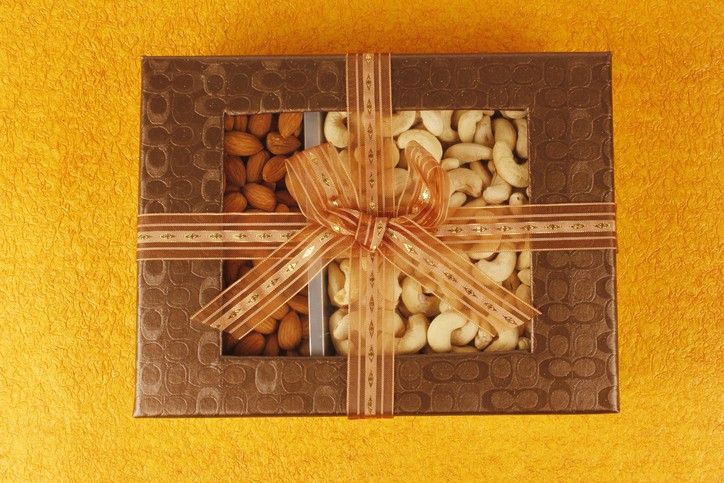 Buying group Unitas says that food and drink is at the "heart of Diwali celebrations" – particularly sweet treats – and stocking strong impulse range is important.
Cakes and biscuits, pastries, dried fruit and confectionery are must-stock lines. To drive sales further, offer a selection of savoury treats too, such as crisps, traditional snacks and nuts, especially sharing formats, says Unitas, adding to merchandise herbs, spices, lentils and rice as well.
"Look at what offers and promotions are available in depot that you can pass on to your customers, showing you offer great value as well as a great range," says a guide by Unitas.
Have a blessed one
If your store lies in an area with a large Asian population, especially around Leicester, London, Bradford and Birmingham, consider making your place a destination store for Diwali shopping by creating a dedicated display, grouping together popular snacks and soft drinks and also offering some basic home Diwali-décor items and may be fireworks too.
Diwali equates to fireworks. C-stores do understand the rules and guidelines which apply to the storage and sale of fireworks. But still, to reiterate, retailers must apply for permission to store fireworks from their local trading standards service or fire authority. If permission to store fireworks is granted, then fireworks can be sold within the stipulated time.
All staff must be properly trained and regularly updated on the procedures involved in the sale of fireworks, particularly the age limits. The law prohibits selling fireworks to those aged below 18.Stores found flouting the rules usually have to face severe repercussions.
It is best to be prepared well ahead in time so start jazzing up the store and the offerings as early as possible. Create a fun element in the store by decorating it with lights to attract the attention of passing people and let themknow that yours is a "destination store for Diwali".