The Illva Saronno Group, owners of Disaronno Italian liqueur and Tia Maria coffee liqueur, has announced the appointment of Marco Ferrari as its new chief executive.
Ferrari will take charge on 1 October, replacing Aldino Marzorati who will keep the position of president until the approval of the 2023 financial statement, in order to facilitate the transition.
"We are very pleased with the entry of Marco Ferrari into Illva Saronno Group. Marco is a manager with great experience, gained in multinational companies in the spirits and food sector, in which he has contributed to achieve a solid track record in terms of growth results," the Reina family, the group's owners, said.
"We are confident that, under his leadership, Illva Saronno will continue its growth and will capitalise on what has been achieved so far under the guidance of Aldino Marzorati, whom [we] thank on behalf of the entire Board of Directors for what he has done for the Group. For almost 20 years he worked alongside Augusto Reina, historical leader of the Group, making a great contribution to the growth of our brands in the world, to then become the first CEO external to the Reina family."
Ferrari began his career in the spirits sector in 1996 at Bacardi, first in Italy, then in the UK and finally with global roles. He moved to Fratelli Branca in 2008, then to Stoli Group in Luxembourg and finally held the position of chief executive at Gruppo Montenegro, from 2014 to 2023.
He said: "I am thrilled to join a solid and successful group like Illva Saronno Group. I think there are all the ingredients to continue guiding it towards long lasting growth. Illva Saronno Group has a history full of successes. I will commit myself to give my contribution to make it bigger and bigger in a very competitive market. I thank the Reina family very much for their trust and Aldino for the excellent condition in which he leaves this wonderful company."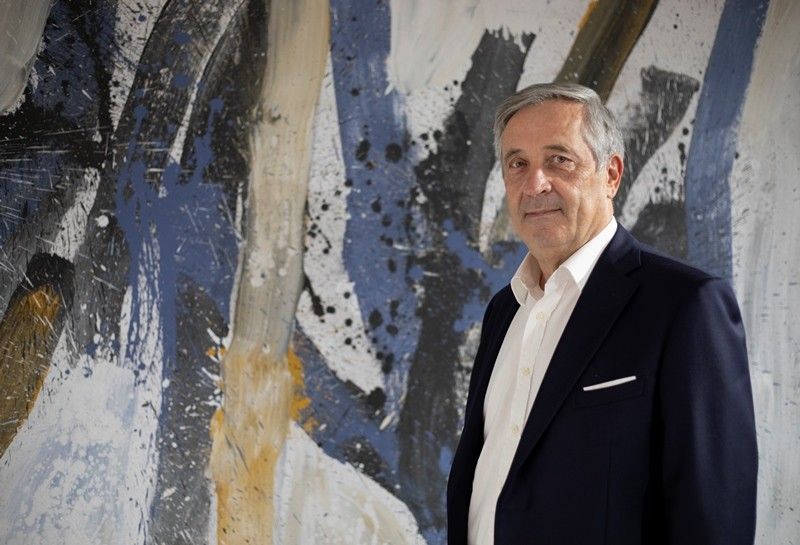 Aldino Marzorati said: "I thank the members and all the stakeholders for having believed in me in over 20 exciting years.
"A period lived intensely with a lot of commitment and feeling a great responsibility, especially towards all the employees who accompanied me and allowed me to achieve exceptional results; I thank everyone for this exciting experience, which I never imagined I could have, and which I have proudly walked.
"After this long journey together, I agreed with the Board of Directors that the time was right to transition to a new leader capable of leveraging Illva Saronno's strengths and seizing the significant opportunities of the future.
"I leave to Marco, a Group that has grown further over the years, solid and which will certainly be able to contribute to further growth, wishing him every personal and corporate success."
The Illva Saronno Group Group manufactures and markets in more than 160 countries the world's best-selling Italian liqueur: Disaronno Originale, the brands Tia Maria, The Busker Irish Whiskey, Corvo, Florio and Duca di Salaparuta wines and semifinished products for ice cream business with Disaronno Ingredient's brands.
In the financial year ended on 31 December 2022, Illva Group recorded a turnover of €321.9 million (£276.24m) with an increase of 18.5 per cent compared to the previous year, and with a consolidated net profit of €38.8m, an increase of 25.4 per cent compared to 2021.