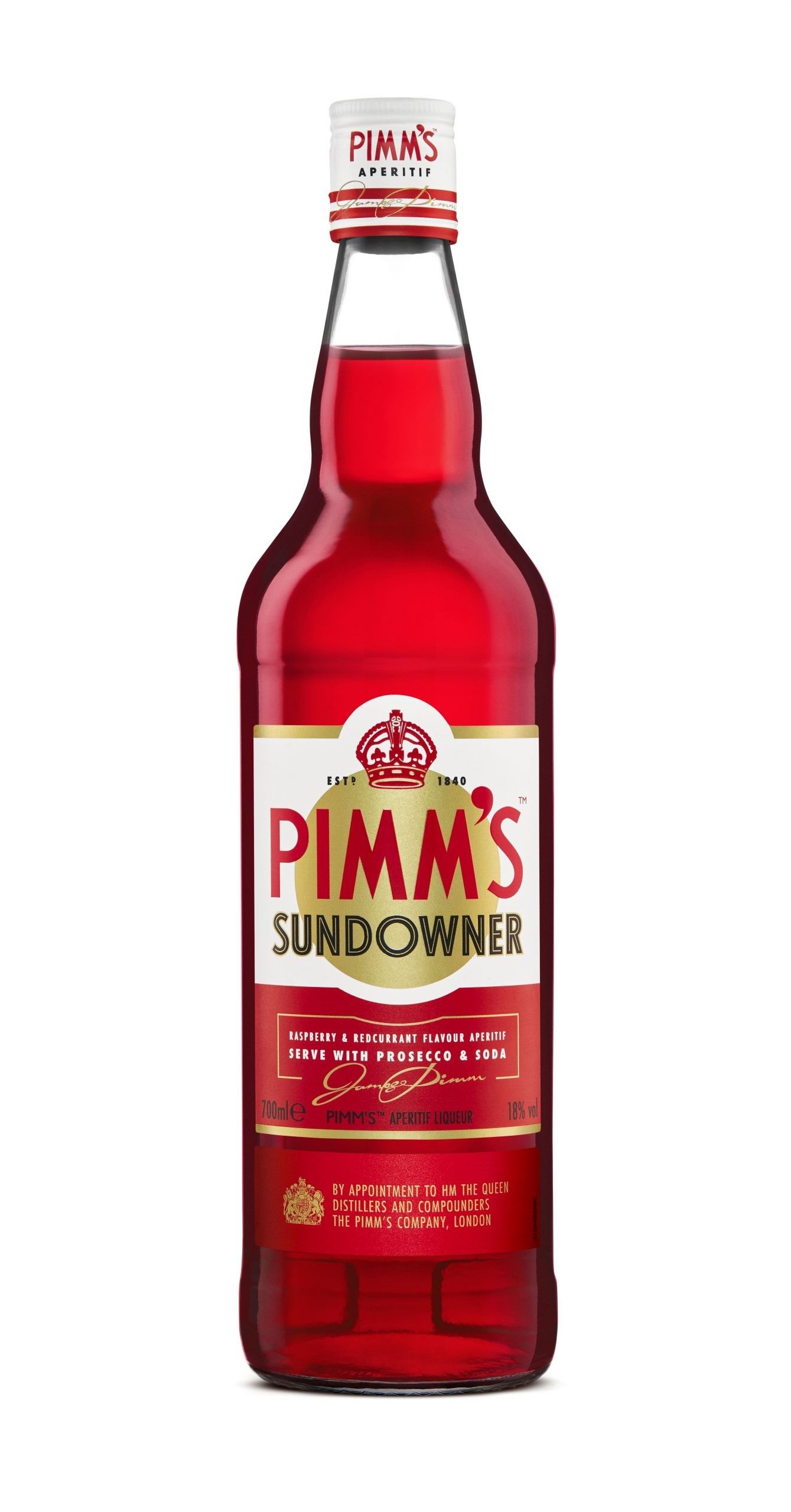 Diageo's iconic British brand, Pimm's, is welcoming in the summer with a refreshed design for Pimm's No.1 bottle, a brand-new marketing campaign "We Will Summer" as well as introducing a new raspberry and redcurrant aperitif which is perfectly crafted for early evening catch ups, Pimm's Sundowner (18 per cent ABV). Available via wholesale and retailers from 24th May in a 70cl format, the new liquid will also be available in bars of participating venues such as Greene King Metro, Young's, Fuller's and Stonegate pubs.
Currently worth £21m in the off-trade, the Pimm's brand started in the 1840s and has become synonymous with summer and the events which punctuate the British calendar, including Wimbledon – which it has been served at since 1971. Unchanged for over 30 years, the Pimm's No.1 design refresh gives the bottle a modern new look and feel whilst paying homage to the original. Marketing activity this summer will see over £1m in investment, where the brand seeks to celebrate summer with the new strapline hailing the "summer heroes" that make summer great.
Capitalising on the growing popularity for early evening "aperitivo" moments, currently growing at 46 per cent, Pimm's Sundowner has been blended with raspberry and redcurrant flavours to create a distinctly fruity aperitif that balances the bitter redcurrant notes in a vibrant raspberry colour.
"This is an incredibly exciting time for the PIMM'S brand," said Adrienne Gammie, Gins, Pimm's, Baileys and Non Alc Spirits Marketing Director at Diageo. "Following on from nearly 200 years of success as a popular summer drinks choice, it's great to see how we can keep the brand relevant to consumers today and continue to innovate and provide delicious new options for our consumers.
"The early evening moment is continuously growing, with 58 per cent of consumers choosing to drink cocktails from 5-8pm. Pimm's Sundowner has been created just for this occasion and appeals to the growing popularity of Spritz serves by providing people with a new way to spritz this summer'