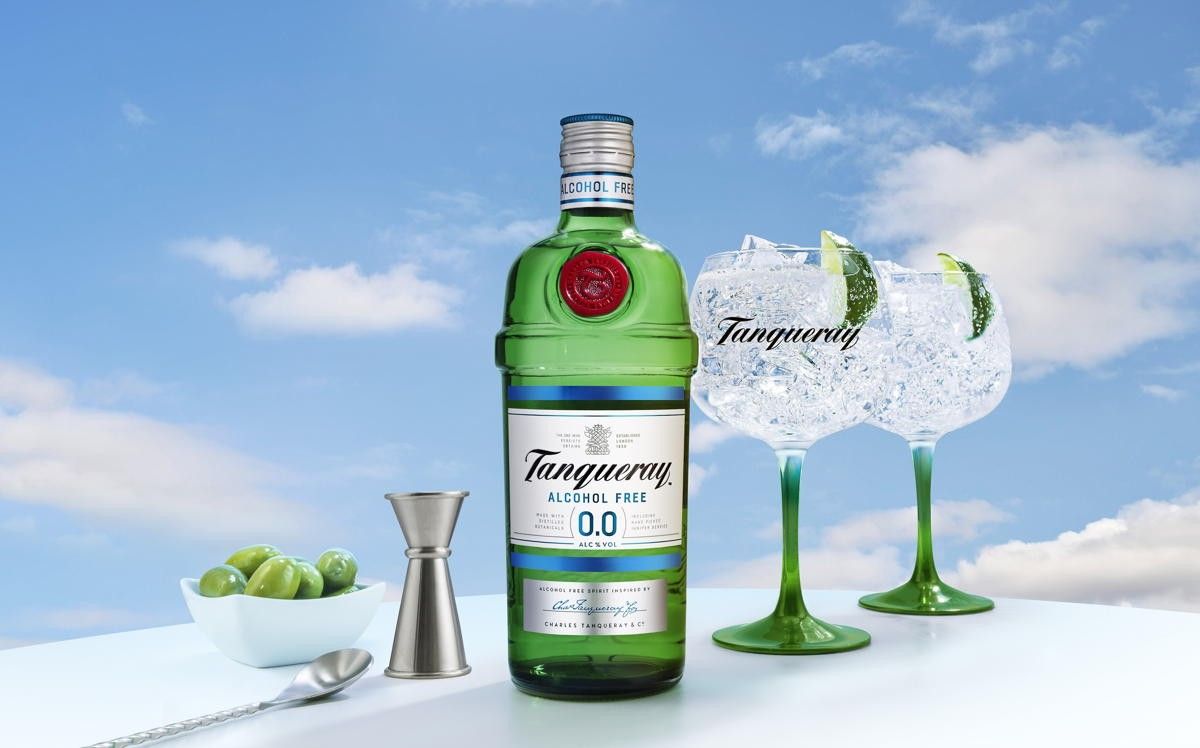 Diageo today (22 February) launched a Tanqueray 0.0%, an alcohol free spirit from the creators of Tanqueray.
Crafted from the same distilled botanicals as London Dry, Tanqueray 0.0% targets those who are not willing to compromise on taste or experience.
"Our expert innovation team has combined years of expertise and historic Gin distilling knowledge to create a credible alcohol-free experience," commented Terry Fraser, Tanqueray master distiller.
"Tanqueray 0.0% is created by distilling the same botanicals used in Tanqueray London Dry Gin. These botanicals are individually immersed in water, heated and then distilled before being expertly blended together to capture the essence of Tanqueray in a delicious alcohol-free alternative.
"This special distillation process is a closely guarded secret, known only to a handful of people and we are incredibly proud to be bringing gin drinkers that juniper and citrus led taste they're expecting from Tanqueray when they choose not to drink alcohol."
With the alcohol free and low alcohol category currently worth £150m RSV in the UK off-trade, and expected to deliver 23 per cent of total adult drinks growth over the next three years, the spirits giant is drinks driving innovation within the category.
The latest launch follows Gordon's 0.0% alcohol free spirit, already the top selling alcohol free spirit in the off trade.
"Our aim was to ensure that we retain Tanqueray's distinctive flavours of piney juniper and faint lemon zest which when mixed with the perfect serve is exquisite in taste. Tanqueray 0.0% delivers a truly authentic, vibrant alcohol free experience that captures the spirit of Tanqueray perfectly," said Anita Robinson, marketing director GB, Diageo.
Tanqueray 0.0% is also a low-calorie option, with only 6kcals per 50ml. This is not inclusive of tonics as they vary considerably. The RRP for Tanqueray 0.0% is £16 per 70cl bottle.
Launching in Sainsbury's, the drink will be available from other supermarkets and wholesale from April.