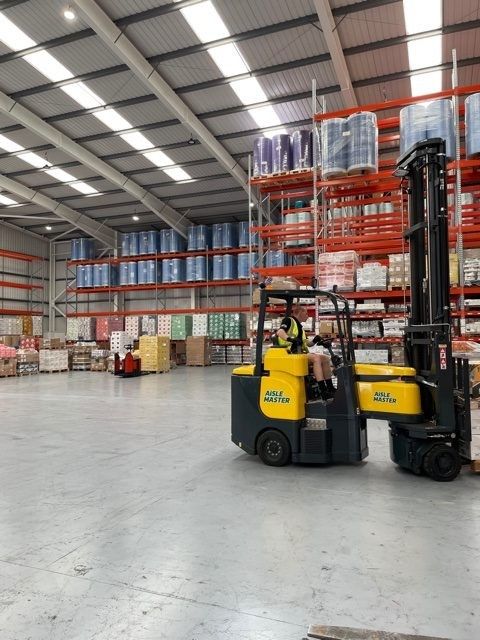 Fine food distributor Cotswold Fayre is combining the warehousing and distribution of its ambient and chilled product ranges under one roof, for the first time, as part of its growth and environmental strategy.
Over the past 12 months the company has introduced 1,340 new products to its portfolio and welcomed 90 new suppliers and 584 new customers to the Cotswold Fayre family, resulting in a 45 per cent year-on-year growth.
Cotswold Fayre has worked with its existing ambient logistics partner Synergix, to make the move to offer greater flexibility, delivery consolidation and improved stock accuracy.
The warehouse, based in Iver, boasts more than 6,000 pallet spaces allowing for further expansion and the aim is to offer dual temperature deliveries in the future.
"Synergix leased this warehouse to provide us with a bespoke environment for our requirements," said Cotswold Fayre CEO Paul Hargreaves. "The location, with its proximity to London, will enable us to offer more deliveries into the capital, while massively consolidating into full vans, so benefiting both customers and the environment. Its proximity to the M25 also allows quick access to the rest of the country.
Since the beginning of the year, Cotswold Fayre has delivered more than a million cases of ambient and chilled goods, which is a 54 per cent increase on the same nine-month period last year.
Lisa Pearson, Customer Relations Director at Cotswold Fayre says: "The Synergix facility at Iver, offers us enormous flexibility, which is essential in peak seasonal periods. In addition, the technology used in the warehouse links directly with our sales website, offering real-time stock availability information to retailers.
"The insight of our logistics consultant Kevin McCabe, together with listening to the requirements of our customers has, we believe made this move a positive step, not just for today but to efficiently and environmentally service our growing business."