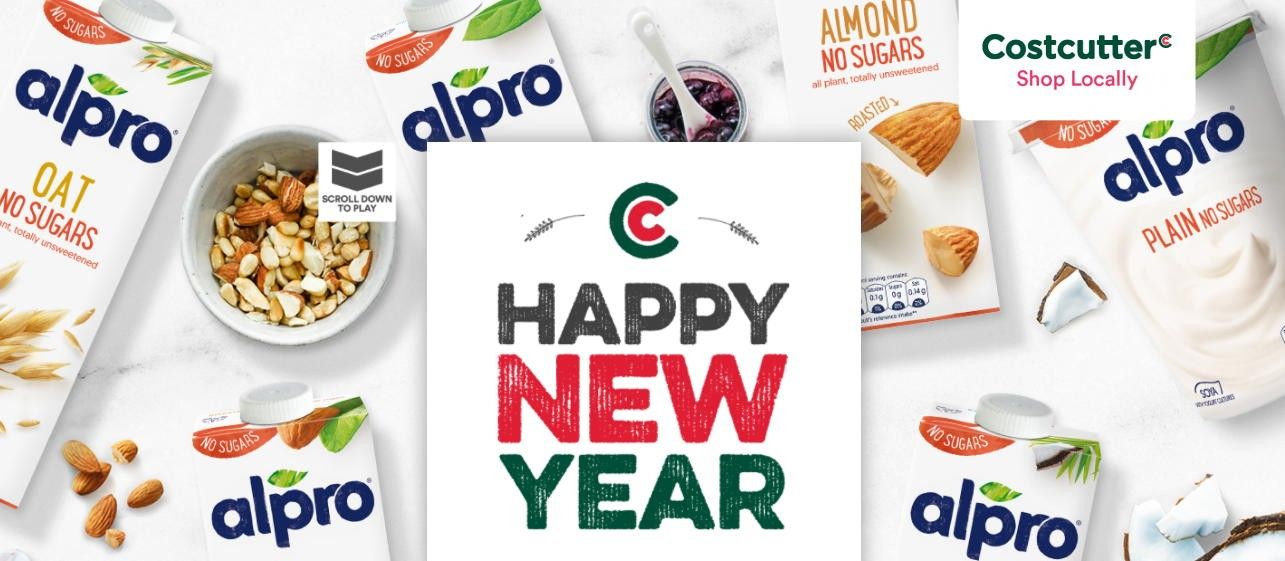 Costcutter Supermarkets Group (CSG) has launched a new campaign in partnership with plant-based food and drink champions Alpro.
Building on the success of CSG's game-focused promotions, the campaign will offer healthy and tasty plant-based recipes to engage shoppers and drive sales for independent retailers.
"Our integrated campaign embraces Veganuary and the continued growth in demand from shoppers for fresh, healthier foods," commented Sean Russell, CSG marketing director.
"Who better to help us deliver that than market-leaders Alpro – the team there has given us some great, plant-based foodie inspiration, with recipes that shoppers can recreate at home for family and loved ones."
Everyone who completes an online quiz is automatically entered into a prize draw with the chance to win one of ten Nutri Bullets or a fabulous Alpro food hamper.
"Staying healthy and having a positive attitude are more important than ever at the moment and our online quiz gives browsers the opportunity to find the right recipe for their mood. They can download the recipe card, complete with shopping list and instructions – and log in at any time to take the quiz again," Russell added.
Costcutter retailers will be offering shoppers a full range of Alpro drinks at just £1.25 each throughout the campaign.
David Jiscoot at Alpro said: "We're delighted to be working with Costcutter on this campaign. Convenience stores play such a vital role in their local communities and continue to take the lead on ensuring that shoppers have healthy, tasty, plant-based food and drink right on their doorstep.
"We had great fun putting together a range of breakfast, meal, brunch and baking recipes for Costcutter shoppers, linked to how they might be feeling on any given day. Healthy eating is critical to our physical and mental well-being and the more ways we can reach people and inspire them with great value, easy-to-prepare healthy options the better."