Leading apple juice brand Copella has unveiled a new look and feel to appeal to a younger audience, strengthen the brand's equity and improve its impact on the store shelves.
Following a buoyant start to 2023, with 5 per cent growth year-to-date, the identity update is part of a wider repositioning strategy to maintain Copella's share of growth by getting more and more people to love the brand.
The contemporary and vibrant new look visualises the juice's hero ingredient, the apple. Its single minded focus shows each bottle bursting with 'apple-y goodness', cementing the brand's taste and quality credentials alongside its apple expert status.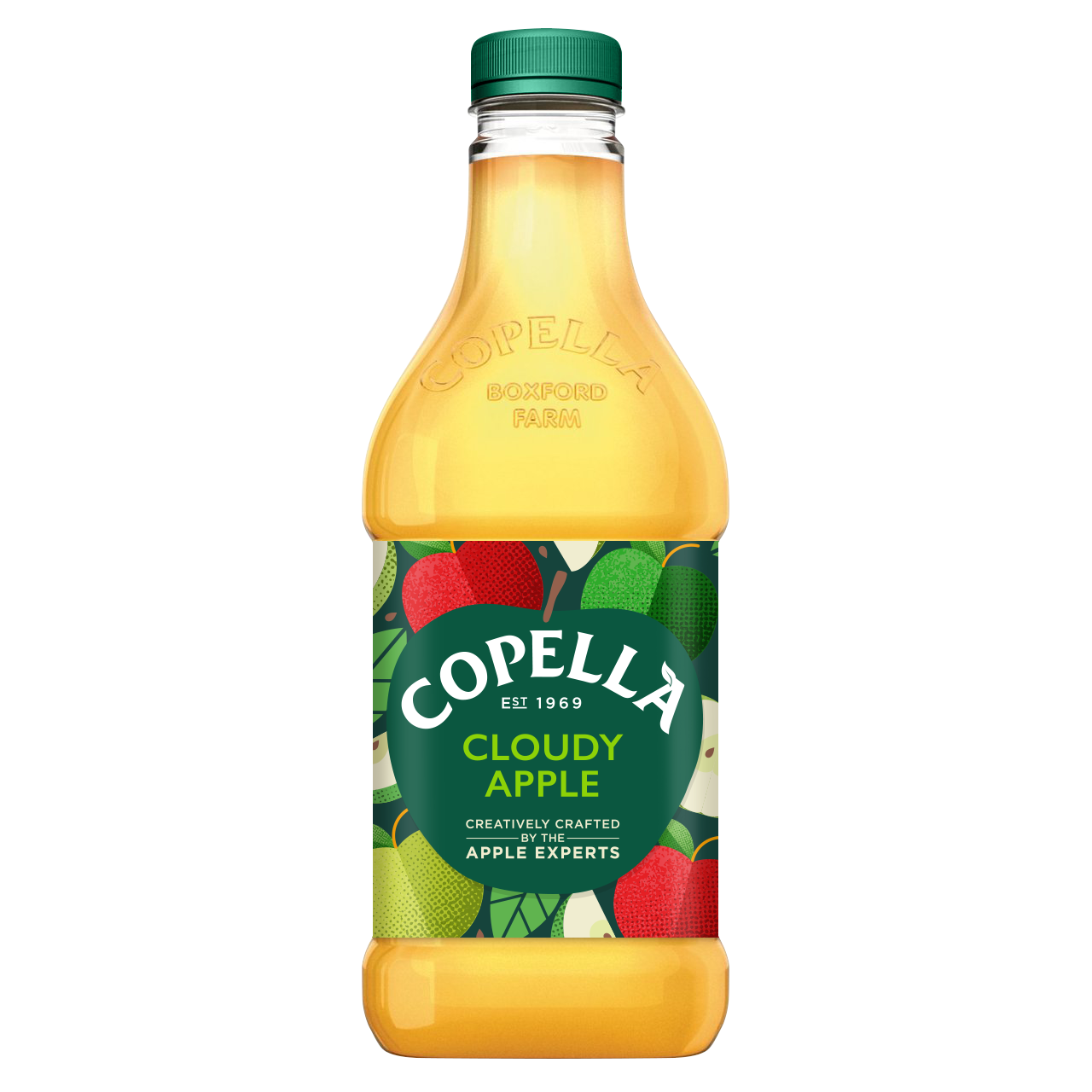 "Copella has been proudly pressing juices that are full of apple-y goodness for well over 50 years," Jessica Perry, senior brand manager, Copella, said.
"Whilst we know that consumers are watching what they spend, they still enjoy choosing brands made from high quality ingredients that have been expertly crafted and taste delicious. This new look focuses on the green apple icon putting our expertise and quality ingredients at the core of what we do: tasting good, doing good and making you feel good."
The apple icon, along with a refreshed but instantly recognisable Copella logo, represents a consistent look and feel for the brand across the portfolio. The new pack designs will play out across the entire flavour range, with all SKUs individualised with artwork denoting the fruits that go into each bottle, and will be widely available in stores now.
Copella has a 14 per cent value share of the chilled juices category.  Primarily enjoyed as a multi-moment drink for its taste, the brand refresh will enable Copella to capitalise on the growing demand for drinks consumed for enjoyment and health.
"Copella is still the number one apple juice brand in the category with the highest shopper loyalty, confirmed by consistently positive consumer feedback. Our redesign and supporting marketing campaign will strengthen our position and ensure we are delivering for retailers and consumers alike with the full flavour range," Perry added.