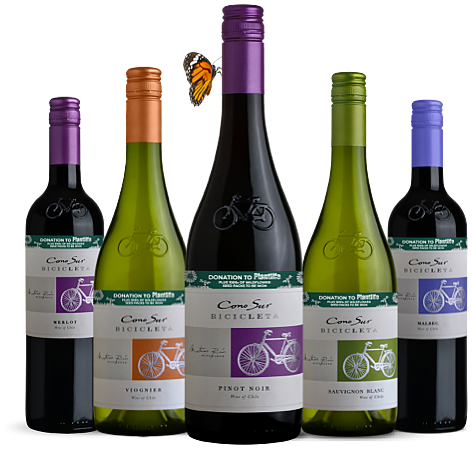 Following the launch of the Cono Sur's "Eco-Friendly Wine" digital ad campaign, the brand has teamed up with Plantlife to launch a new On-Pack promotion with a purpose: to help boost biodiversity.
Plantlife is a UK organization that for over 30 years has helped save and celebrate wild flowers, plants and fungi. These plants are the life-support for all our wildlife but without Plantlife's help, this priceless natural heritage is in danger of being lost.
Cono Sur is supporting this worthy cause by providing the opportunity for  promotional bottle purchasers to donate 20p to Plantlife and the chance to win a pack of wildflower seeds to help boost biodiversity in their local area.
Consumers simply enter the unique code (peeled and revealed on the back bottle label) onto the microsite where their donation is automatically submitted and they find out instantly if they have won. More information is available on the Flower Power microsite.
"We wanted to create an eco-friendly activity which was a call to action and gives shoppers something they can get directly involved in, on a national and local level," explained Senior Brand Manager Heather Jones.
Plantlife is also one of three charities that consumers can choose from as a reward for watching Cono Sur's brand-new ad campaign on ethical ad platform "Good-loop".
This is likely to add a further £6,000 in charitable donations to Cono Sur's commitment of £10,000 to the charity.
The promotion will run from now until 1 November 2021 across five Cono Sur Bicicleta varietals: Pinot Noir, Viognier, Sauvignon Blanc, Merlot and Malbec.
The winery recently celebrated achieving B Corp certification to add to its long list of sustainability credentials.
The current digital campaign can be viewed here