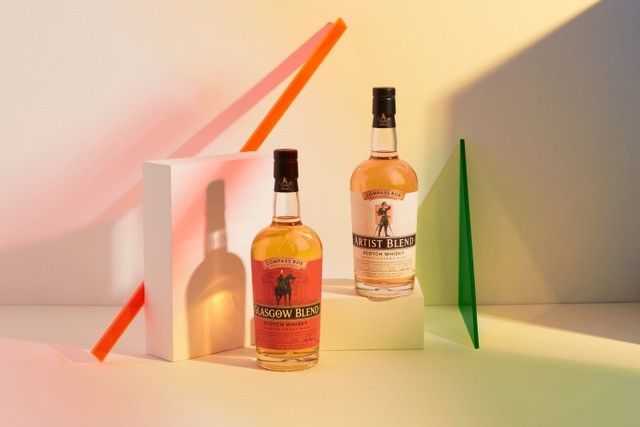 Compass Box Scotch Whiskymakers have redesigned the labels for their two popular blended Scotch whiskies and simplified their names to: Artist Blend and Glasgow Blend.
While both expressions contain the same liquid, the labels created by renowned designers Stranger & Stranger reflect the diversity of thinking and originality of Edinburgh and Glasgow.
A tribute to Edinburgh, the new label of Artist Blend depicts an artist in front of the world-famous Scottish National Gallery.
Conceived as a contrast to Artist Blend, Glasgow Blend represents the bold, fearless and characterful personality of the Glaswegians. One of Glasgow's most iconic landmarks, the statue of the Duke of Wellington, which has had various traffic cones placed on its head for the past 30 years, is on the new label for Glasgow Blend as it is a symbol of the city's sense of humour.