Independent retailers across the country are reporting a spike in theft and shoplifting cases as recently released official figures- showing a sharp 21 percent rise in shoplifting- compleyely substantiates their clarion call.
A Sprowston store has been dealing with a theft spree of vapes for the past week. "Yobs" of the local area not only nick vapes but also keep coming back to steal more. In the words of Caplan Stores' staff Dee Kaplan, the people who are stealing them "literally go behind the counter to pick as they are very sure of themselves".
Kaplan's revelation is only a tip of the iceberg of what retailers across the country have been dealing with for the past few months.
Retailer Amrit Singh, who runs H & Jodies Nisa Local in Walsall, states that theft, which was already a problematic-issue, has spiked in recent times.
"A lot more people nowadays are trying to pick stuff stealthily. It used to happen earlier too but it has increased now. We have to be quite vigilant and keep an eye on each customer," Singh told Asian Trader.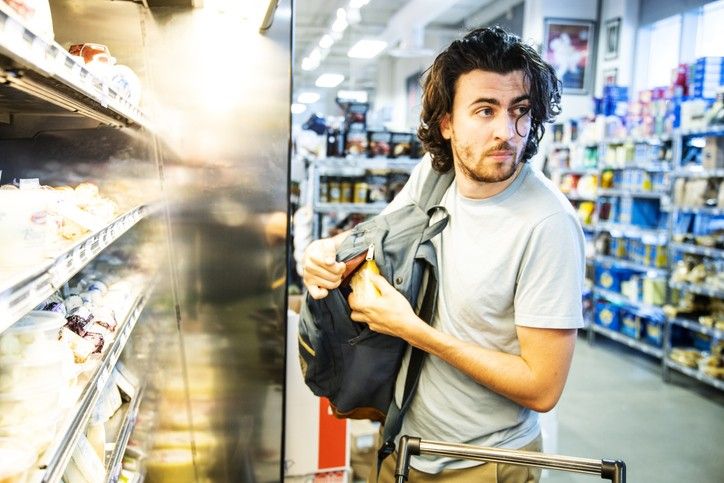 North Yorkshire-based retailer Vijaya Kalikannan, who ran the first indie Jack's store in England in Normanby and now runs three stores in Middlesbrough, asserted that theft was always there but since the start of this year, shoplifting in the store has been quite high.
The situation is said to be worse in economically-deprived areas. Retailer Mos Patel who owns and runs Family Shopper store in Ashton and a Premier store in Oldham, had revealed earlier how he is dealing with a spike in theft, more in the store which falls in the poorer area. He has dedicated a few staff just to keep an eye on such activities.
Retailers' complaints over shoplifting are completely substantiated by recent official figures. According to police recorded crime statistics released on July 21 by Office for National Statistics (ONS), in the 12 months to March 2022, there was a whopping 21 per cent increase in shoplifting over the previous year.
According to ACS' 2022 crime report, there have been 970,000 incidents of customer theft over the last year. Theft cost about £1,066 per store with confectionery, alcohol and meat being the most commonly stolen item in convenience stores.
Leeds City Centre had the highest number of shoplifters in England and Wales between 2021 and 2022, with 1,513 crimes recorded, says another report. Shoplifting in London has gotten so bad traders are robbed once every 15 minutes. The City of London was the second biggest shoplifting hotspot in the capital with 656 offences recorded, followed by the Strand, St James and Mayfair. St Raphael's neighbourhood in Brent was considered the most at risk from light-fingered customers.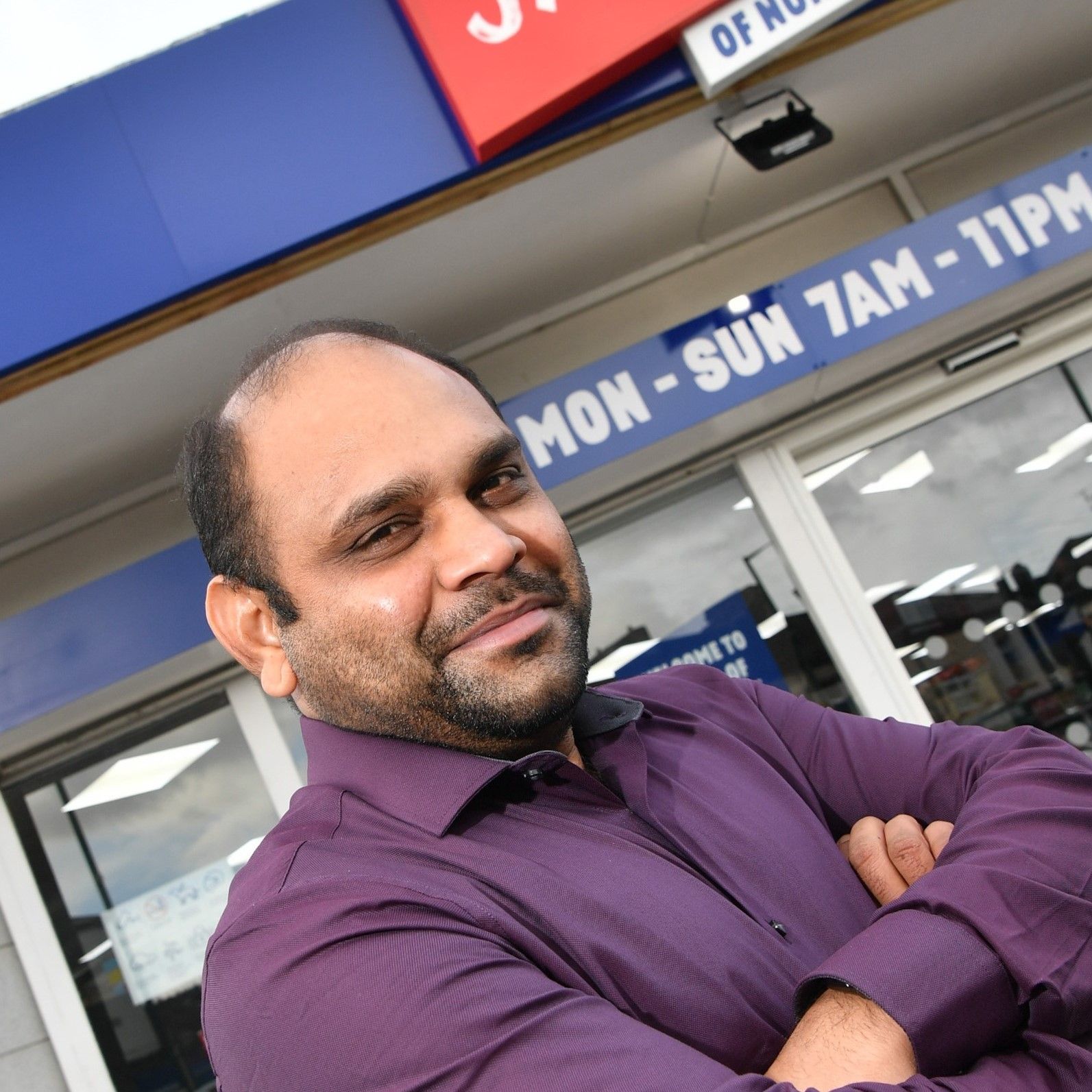 Most of the offenders (53 percent) are repeat offenders whom store owners and staff already know, says ACS report, something which is also mentioned by both Singh and Kalikannan.
"The shoplifters are usually the repeat offenders who keep coming back to the store and some even get aggressive when we try to stop them,"  Kalikannan told Asian Trader.
"They think if they want the product, they have the right to pick it anyway and we won't be able to stop them or do anything about it."
The Centre for Retail Research (CRR) estimated theft costs retailers nearly £2 billion a year, mainly through shoplifting and organised retail crime by gangs.
Cost of living crisis debate
Retailers' woes are well-echoed by supermarket Iceland chief Richard Walker who expressed similar sentiments on a recent television appearance, saying that it is soaring food costs that have sparked a rise in shoplifting and aggressive incidents across Iceland stores.
Walker, during the show, also urged shoppers not to begin shoplifting or become aggressive in stores.
The cost-of-living crisis seems to have left many across the country in a state of desperation. With official figures showing shoplifting on the rise, another recent data from My Favourite Voucher Codes details that 34 percent of 2,584 UK shoppers surveyed admitted to having stolen products at self-service checkouts in the last year, out of which over two-thirds (69 percent) of those surveyed admitted that price increases was the main factor behind their shoplifting.
Association of Convenience Stores (ACS), however, strongly denies any link between the cost of living crisis and an increase in shop theft.
Despite the widely-acclaimed perception, ACS chief executive James Lowman, earlier has strongly rubbished the claim that cost of living crisis is pushing Britons to steal.
"Most of the people who are promoting this idea are sitting miles from the shop floor and armed with a mish-mash of prejudices about and detached sympathy for poorer people.
"The reality of course is that most people wouldn't steal from another person or business under any circumstances, and that the desperation that drives theft is far more related to addiction than poverty," Lowman wrote in a blog, pointing out that these thefts are done by repeat offenders who steal products to order or hoping to re-sell them, and doing so to fund addiction to drugs or alcohol.
"This is an awful cycle for society, retailers and most of all for those individuals and the people close to them. This really matters because arguably well-meaning comments about how we treat shop theft in a cost of living crisis could be actively harmful," he said.
Retail trade union Usdaw also believes that attributing squeeze on household budgets as a cause for rise in shoplifting is like "turning a blind eye to theft from shops".
"The answer to the squeeze on household budgets is not to turn a blind eye to theft from shops, which in itself contributes to rising prices as retailers try to recover losses," Paddy Lillis, Usdaw General Secretary said.
Stating that nine in 10 retail workers suffered abuse from customers, Lillis also pointed out that theft has been a trigger for nearly a quarter of such incidents.
Whatever the causes may be, retailers here are at the receiving end and their woes do not seem to be resolving soon.
Pointing out that shoplifting remains a "significant burden, costing  retailers £663 million in 2020-21", British Retail Consortium (BRC) points out that theft affects the cost of operating stores.
"Ultimately, theft pushes up the cost of operating stores and results in higher prices for everyone.  It's not just the financial cost of theft which is important, customers and store staff can be left traumatised by such incidents, particularly where violence is involved," Tom Ironside, Director of Business & Regulation at the British Retail Consortium, told Asian Trader.
Fighting shop theft
Big supermarkets too are now taking matters into their own hands by resorting to putting security tags on some food items. Supermarket Aldi has started implementing the hefty security tags on food items, including cheese and meat. Sainsbury's grocery store location in London has "security stickers" attached to everything from toiletries to candy while Tesco has added the stickers to packaged cheese and butter.
Body cameras have also been popping up in shops. Central England Co-op (CEC) is currently rolling out body cameras to almost 90 of its 260 stores across the UK.
Independent retailers, on the other hand, are resorting to more simpler yet proven-effective ways to stop shoplifting and plug the leak.
Both Singh and Kalikannan revealed how they have trained their staff to keep a "vigilant eye" on the suspected ones all the time.
"I am training my staff to be more vigilant. Through signs as well as CCTV in the store, we are trying to deter the criminals. We also catch and detain them until the police come," Singh said.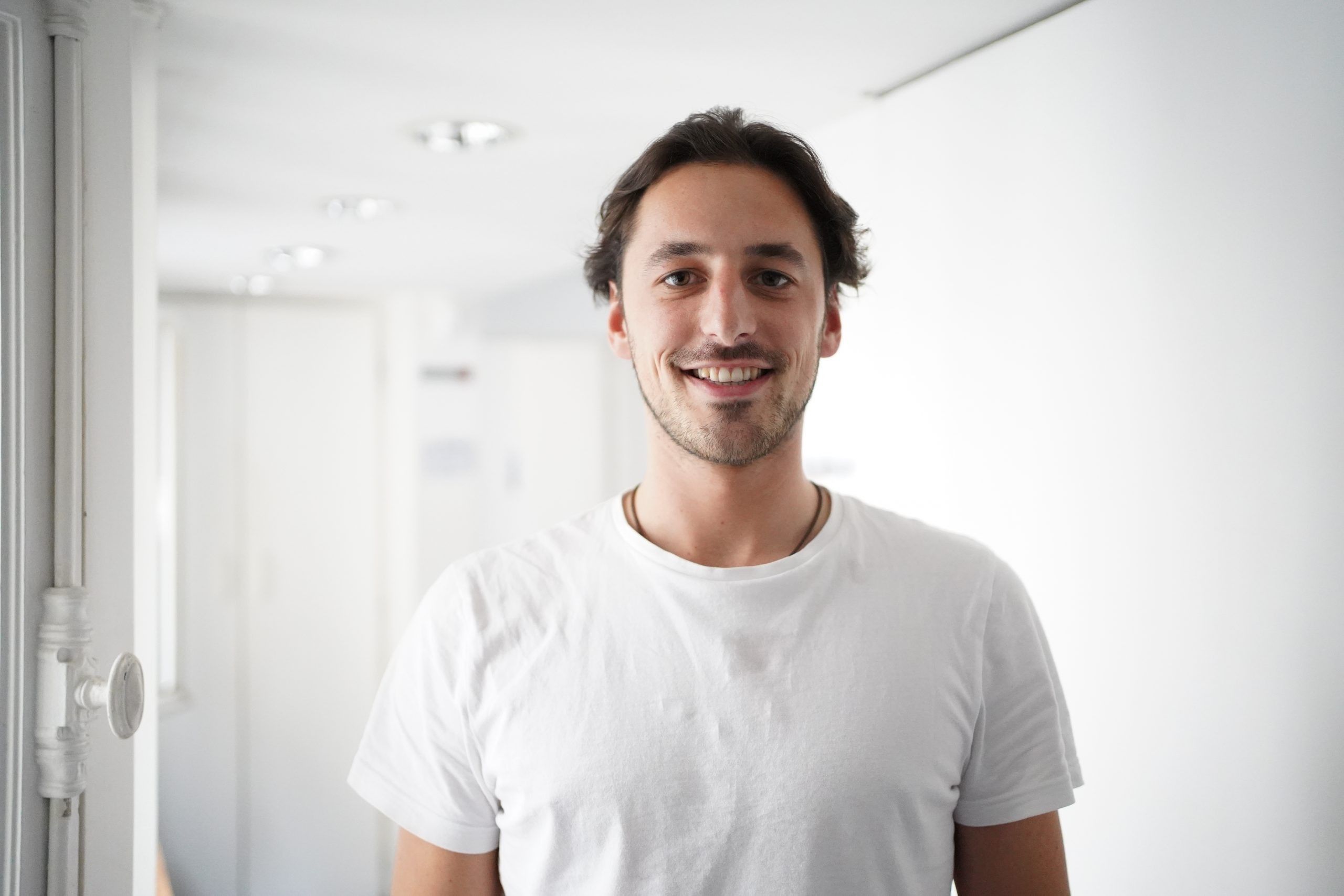 While CCTV is present in almost every store, some retailers are also clubbing the system with Artificial Intelligence (AI) to get a step ahead in this fight. Retailer Sivakumar S Pandian, owner of Nisa Virginia Quay in London, was facing serious shoplifting issues, despite having in-store security, when he installed Veesion- an AI-empowered system that catches any swift suspected movements in the store and alerts the owner.
Veesion's spokesperson Baudouin Buguet told Asian Trader how Veesion is able to monitor all cameras simultaneously and spot movements like "shoving products inside their jacket or trousers, concealing products inside buggies, taking too many products from the shelves (to resell the goods), opening a packet and consuming the product in-store and placing products in a bag or backpack instead of their shopping basket or trolley".
Irony
Most retailers feel that since shoplifters, even on being caught, are not reprimanded effectively and take the same path again.
Legally, security guards are allowed to use "reasonable" force to detain shoplifters under the Criminal Law Act 1967. However, shoplifting has been effectively decriminalised for goods below £200 after the government changed the law in 2020. Anyone who is caught in the act of stealing goods of less than £200 can still be arrested and face prosecution but the act allows them to plead guilty by post. This means they are handled through a penalty notice fine of just £70 sent by letter without the accused having to turn up at magistrates court.
According to Home Office figures released earlier this year, just one in six (16.8 per cent) shoplifting offences reported to police result in a charge- nearly half the rate of 30.8 percent five years ago. It means between 200,000 and 300,000 offences each year are going unpunished with thousands more not even reported to police.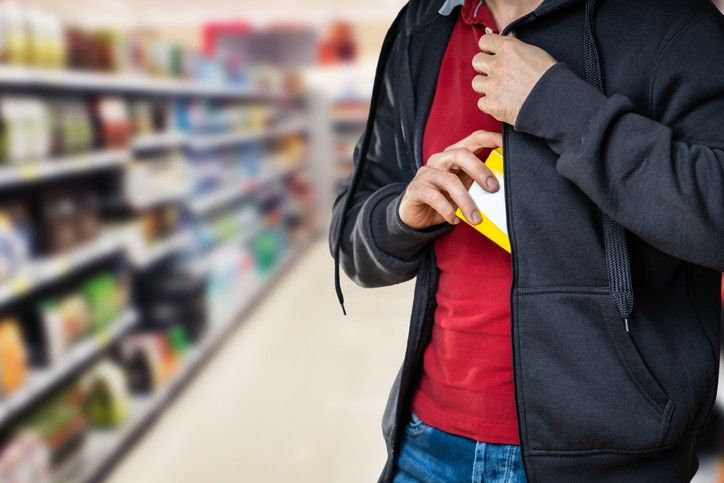 Shoplifting is perceived as a victimless minor crime and often attracts lenient approach by authorities. New chief inspector of constabulary Andy Cooke stated earlier in May when he said that the cost of living crisis will trigger an increase in crime and officers should use their "discretion" when deciding whether to prosecute people who "steal in order to eat". He added that he was not advocating an amnesty for people who commit crimes of poverty, nor "giving a carte blanche for people to go out shoplifting".
Shoplifting may not be a high-priority crime for authorities but for retailers, it is a daily nuisance that they deal with, the cost of which is an added burden on them along with the constant threat of repeat offenders.
Retailer Singh feels that shoplifting may be a low-value crime but it is also a "gateway" to bigger crime.
"If people can get away with this crime, they feel they can get away with other crimes too so this is the gateway to larger crimes down the line. Since they are not caught and reprimanded in the beginning, they keep repeating and later move on to bigger crimes, proving a security threat to the area," pointed out the Walsall-based retailer.
ACS has called on retailers to report such incidents to tackle the problem.
"We urge retailers to report incidents of crime committed against their business but it is important to remember that we cannot tackle this problem alone, we need support from the justice system and the government to ensure that appropriate and proportionate action is taken when these incidents occur," Lowman concluded.