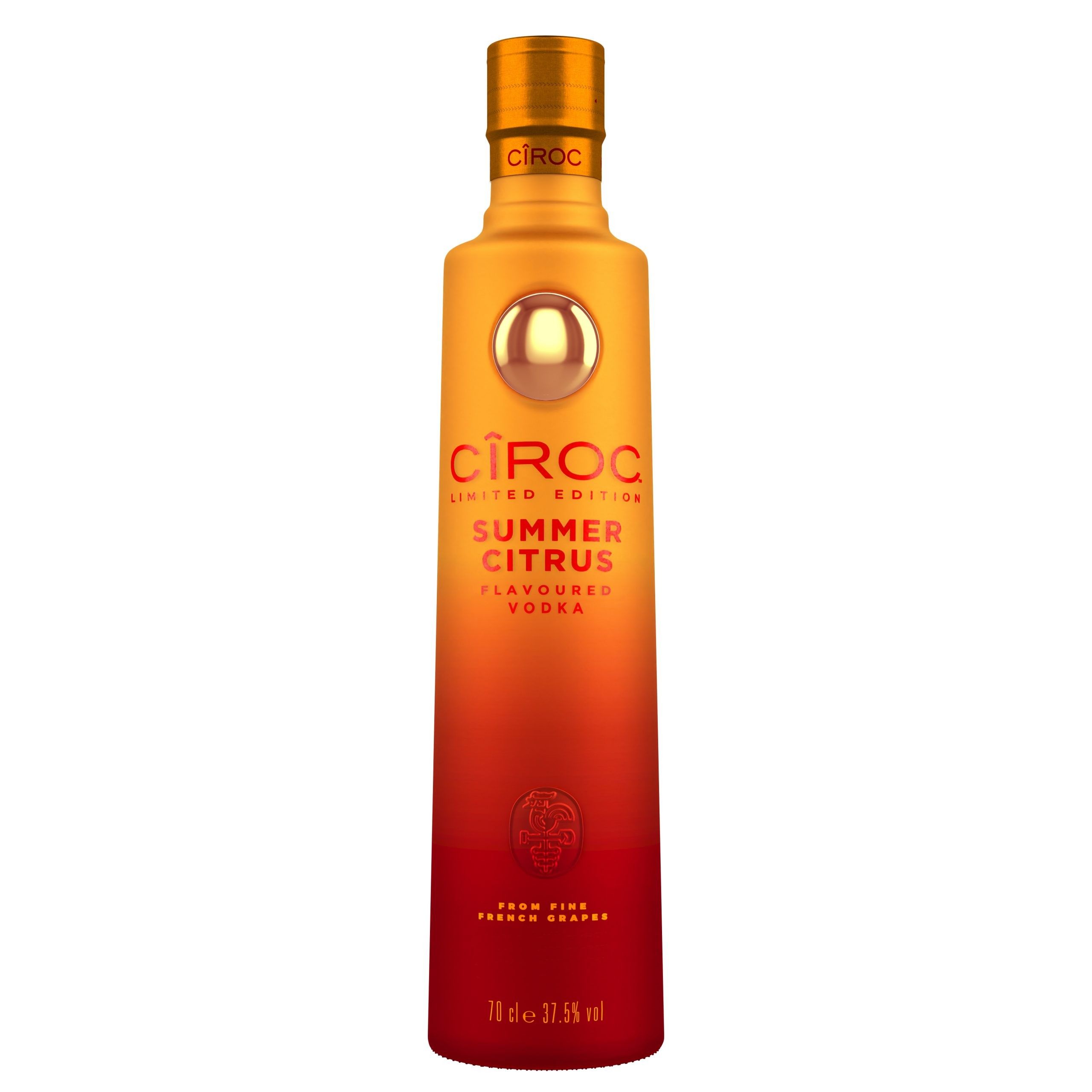 Cîroc is re-launching its Summer Citrus flavour (37.5% ABV) following the success of its initial launch in 2021 and is set to become a permanent fixture within the leading super-premium vodka portfolio.
Available in a 70cl format, the liquid is being rolled out now in the off-trade, including wholesale and convenience, as well as the on-trade. Demonstrating its relevance within the flavoured vodka category, which is currently the fastest growing segment in vodka at 51.9 per cent, Cîroc Summer Citrus sold out when it launched as a limited-edition flavour last summer.
"Cîroc Summer Citrus was a hit when it launched for the first-time last year, so it made sense to relaunch this year during what is set to be an exciting season of celebration, as well as make it a permanent fixture in the existing portfolio," Samantha Newby, category marketing director at Diageo GB, said.
"Cîroc leads the way in providing on-trend and high-quality vodka options and this variant is no different. Adding Cîroc Summer Citrus as a permanent flavour is reflective of our commitment to providing high-quality flavoured vodkas to adult drinkers."
The Summer Citrus expression combines flavours of sun-kissed blood orange and zesty lime to create the ultimate summer drink. Delivering stand-out on shelf, the striking bottle uses a colour palette synonymous with summer and displays its classic metallised orb in the centre – a characteristic feature of the Cîroc brand.
Cîroc Summer Citrus joins the vodka brand's portfolio which includes its original flavour, Red Berry, Pineapple and more. With 50 per cent of those that buy Cîroc in convenience saying they would only ever consider purchasing the premium-vodka brand, Summer Citrus is set to capitalise on the brand's popularity and help to drive sales this summer and beyond.