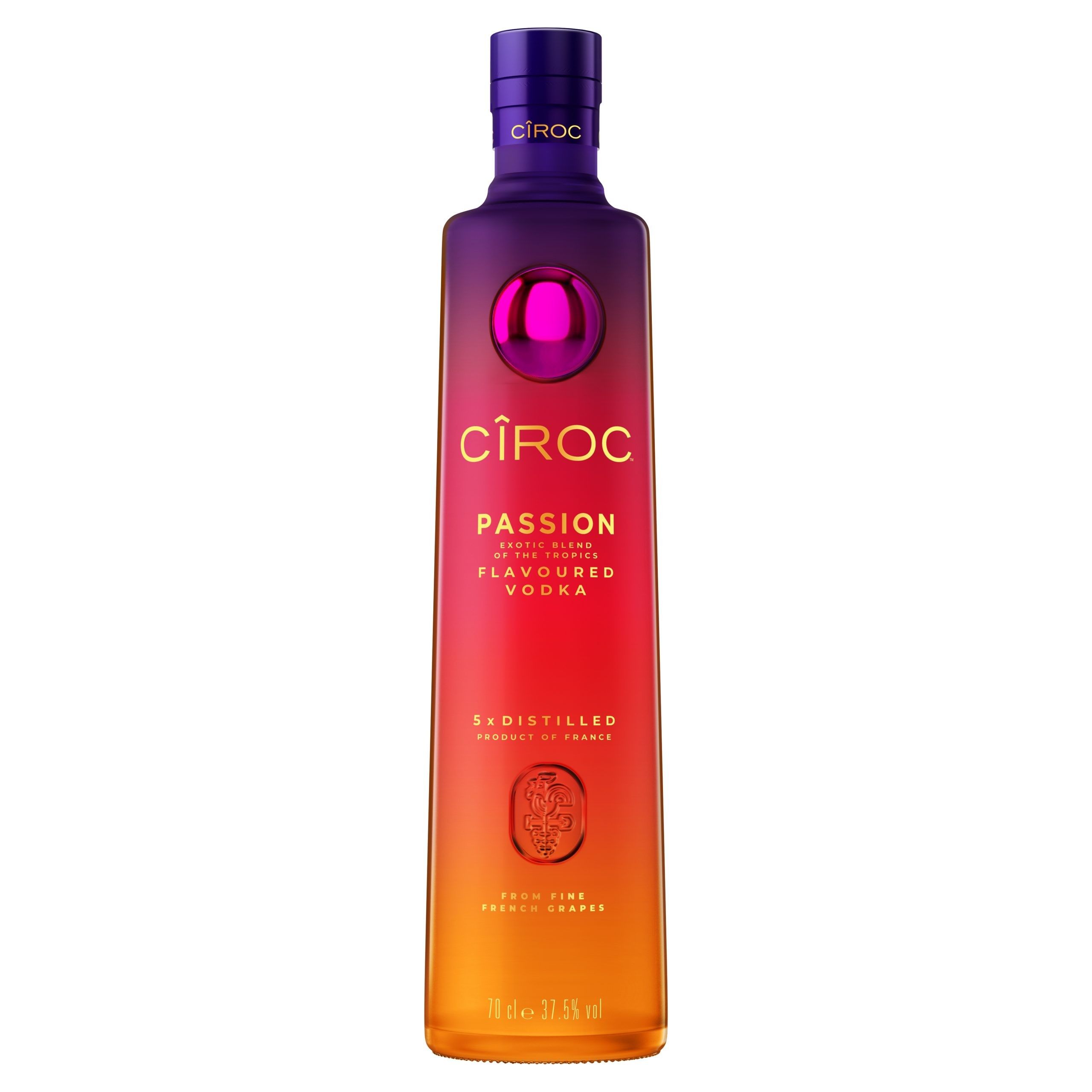 Premium vodka brand Cîroc is building on its significant growth momentum within the flavoured spirits category with the launch of Cîroc Passion (37.5 per cent ABV).
Available in a 70cl format, Cîroc Passion is available while stocks last and is being rolled out now in the off-trade – including wholesale and convenience – in order to fulfil expected demand.
With 50 per cent of those that buy Cîroc in convenience saying they would only ever consider purchasing the premium-vodka brand, the new flavour is set to capitalise on its popularity and help shoppers maximise on celebratory moments.
Demonstrating its relevance within the flavoured vodka category, which is currently the fastest growing sub-segment in vodka at +58.9 per cent, the refreshing new product is masterfully infused with an exotic blend of distinctive flavours. Inspired by the tropics, Cîroc Passion is set to provide the ultimate taste experience with subtle notes of pineapple, mango, citrus and hibiscus.
The striking bottle uses bright, vibrant colours to give a strong stand-out on shelf and displays its classic metallised orb in the centre – a characteristic feature of the Cîroc brand.
As consumers' love for vodka-based cocktails continues, Cîroc have created a hero serve to best enjoy the flavours of the tropics:
Pour 50ml of the spirit, 50ml of tropical juice, 100ml of lemonade and garnish with  mint to enjoy Cîroc's "Passion Tropics" cocktail – an elegantly smooth serve.
"Cîroc vodka is renowned for its super-premium quality and diverse portfolio which caters to celebratory and social occasions," said Nick Pearson, brand manager for Cîroc at Diageo GB. "We are extremely excited to launch limited-edition Cîroc Passion and are confident the combination of the flavour and the brand will be a hit. New flavours are crucial for retailers and operators alike, who are looking to get customers excited about their drinks range, and this is no exception."