After a hard gruelling year due to the pandemic, last Christmas was confined to homes, and people were allowed to celebrate the festival only in small groups. However, as we return to normality, the spirit of the festive season is back. This year, people are allowed to greet and treat their family, friends, colleagues, and party harder. As the festival and New Year's Eve are just around the corner, retailers are busy stocking up their stores with confectionery, beverages, and those premium products that see a huge demand-spike in winter. One such is cigarettes and cigars.People especially enjoy cigars as part of their celebration. Therefore, the lead-up to Christmas and New Year witness big sales in premium cigars and tobaccos.
Scanning the market
The UK Tobacco market is worth £2.0bn annually and remains heavily price-driven. A trend in recent years has been a move towards more of a nicotine portfolio with adult smokers buying different RYO (roll your own) and FMC (factory made cigarettes) products to suit different occasions. According to ITUK's 2020 report, a quarter of consumers are now "dual smokers".
While many smokers may be experimenting with the nicotine products available across segments, shopper demand for value continues to drive buying habits in tobacco overall. Looking at the data, the Sub Economy sector is now worth almost 60 per cent of the total FMC market, while sales in the Economy RYO segment are also rising and now accounting for nearly half the market at 49.87 per cent. These figures demonstrate just how great the demand for value tobacco is at present and this is very much a growing trend.
"To effectively harness the sales opportunities this presents, retailers must be equipped with the right products and importantly, the right knowledge, to help their customers navigate the Tobacco category," said Duncan Cunningham, UK Corporate Affairs Director, Imperial Tobacco & blu. Imperial Tobacco is one of the largest tobacco manufacturers in the United Kingdom, headquartered in Bristol. Its product portfolio includes leading tobacco brands Lambert & Butler, JPS, Players, and Golden Virginia.
Looking at the demand, it becomes important for the retailers to stock up their stores with some leading brands. According to the Tobacco Manufacturers' Association (TMA) report, smokers generate in the region of 22 per cent of the weekly convenience store profits, which equates to £615.80 per week – and  21 per cent of all transactions that take place in small and independent stores involve the purchase of tobacco products. Weekly tobacco profits represent in the region of nine per cent of total weekly profits for convenience stores. The figures show that this category is profitable for convenience stores if they sock up wisely by understanding the demand and popularity of the products in their locality.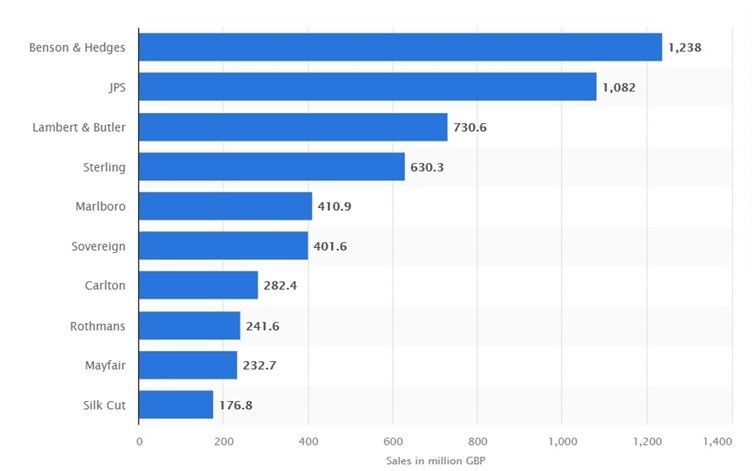 Benson & Hedges is the top-selling cigarette brand in the convenience grocery channel in the UK  with sales of over £1.2 billion. JPS had similar sales figures. Marlboro, the most valuable tobacco brand worldwide, only came in fifth place, with around £411 million in sales in convenience and independent grocery retailers in the UK in 2021.
Some of the most popular cigarette brands in the UK are manufactured by Imperial Brands, including John Player Special, Davidoff, West, and Winston amongst others. Imperial saw its global revenues increase over time to reach more than £32 billion in 2020 and while revenues for tobacco manufacturers worldwide have either increased or remained somewhat stable, consumption of cigarettes has significantly decreased. In the UK, annual expenditure on tobacco has steeply declined over the years, decreasing from around £30 billionin 2005 to less than £19 billion last year.
As as substitute for cigarettes, many consumers have turned to vaping and now Heat Not Burn (HNB), the market for which is expected to generate increasing revenues over the coming years in the UK. It has been observed that the number of smokers has been rising. This trend is further propelled by the launch of new products, including various flavored tobacco products such as clove cigarettes and menthol cigars. These factors together are expected to drive the market over the next few years.
Where is tobacco headed?
A shift in the tobacco market is seen with a rising number of smokers moving to more affordable price points. To help cater to this growing demand for value Imperial Tobacco has reduced the MRRP on several of its key brands to support retailers and their sales.
"As part of this price repositioning, the MRRP of both Embassy Signature and Richmond has reduced to £9.25, and Riverstone Roll Your Own Tobacco has reduced to just £11.95 and £19.60 respectively for its 30g and 50g formats, joining recently launched JPS Players Easy Rolling Tobacco in this new price tier," revealed Cunningham. "Demand for value tobacco continues to play a major role in shopper purchasing decisions. By adapting the pricing on these leading brands, we can help retailers ensure they continue to offer customers great quality brands at great value price points."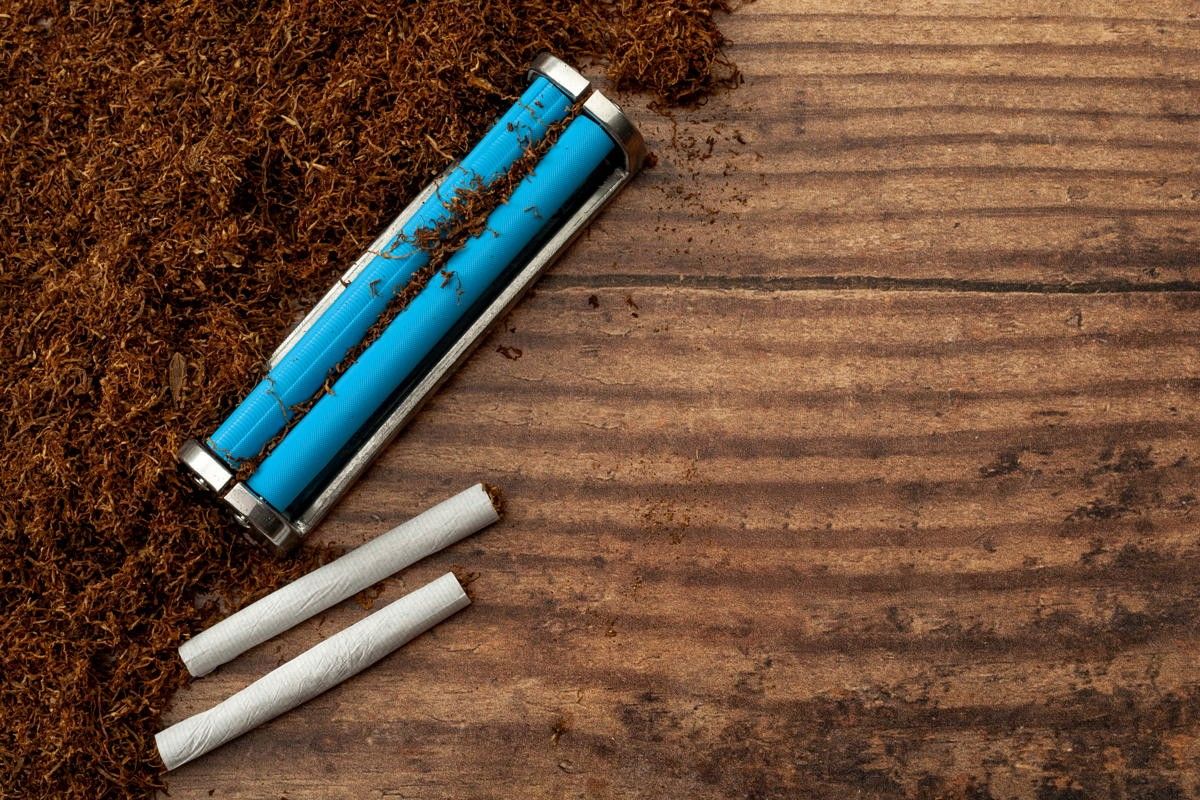 RYO sales continue to rise. The segment has expanded its market share and now accounts for 45 per cent of tobacco sales, with recent data showing volume sales are growing by an impressive 30 per cent as consumers seek out greater value for money. In line with this growing demand for value, sales in the Economy RYO segment are also rising, accounting for just shy of half the market at 49.87 per cent and Imperial is well-positioned to help retailers tap into this trend with more brands in the economy segment than any other tobacco manufacturer.
Imperial's new JPS Players Easy Rolling Tobacco is a great example of what retailers should be stocking to cater to these increasingly value savvy shoppers. It is an exciting new blend of fine-cut tobacco that offers an easier rolling experience and benefits from the brand recognition of one of the UK's best-selling cigarette brands. JPS Players Easy Rolling Tobacco features a more vibrant colour and lower levels of moisture, making the blend easier to handle and to roll. The range is available to buy in 30g and 50g and is priced at £11.95 and £19.60, and each pouch includes a set of quality rolling papers.
This increasing consumer shift towards RYO products also presents new sales opportunities for tobacco-related accessories. To tap into this trend and take advantage of the incremental sales on offer, retailers should make sure they're fully stocked at all times of filters, papers, lighters, and other flavour-related innovations like Rizla Flavour Cards and Rizla Polar Blast Crushball filters, to cater for the rising number of consumers buying into the RYO segment.
With a growing trend towards RYO, FMC still accounts for the majority of tobacco sales with a 52.7 per cent share of the market. As in the wider category, interest in value for money remains a leading trend, with many consumers seeking products that offer the lowest out-of-pocket spend.
"We actively monitor the emerging market trends in the tobacco category and adapt our product offering to ensure it is well-positioned to help our trade customers tap into the latest sales opportunities. Our most recent FMC innovations include our new Embassy Signature range where everything is premium except the price," comments Cunningham.
The Embassy Signature range launched with Gold and Silver variants that are available to buy with an MRRP of just £9.25 per pack of the 20s, plus Embassy Signature Gold in packs of 100 at an MRRP of £47.50. Embassy Signature Gold Superkings was next to join the lineup as a straight swap for Embassy No.1 Red Superkings and the very latest addition to the range, Embassy Signature New Crush, comprises a modern blend of the finest Virginia tobaccos wrapped in premium paper with a unique cooling sensation filter. When coupled with flavour cards, New Crush provides one of the closest menthol alternatives available on the market today.
"The Embassy brand has enjoyed continuous growth over the last 12 months and with the sub-economy sector worth almost 60 per cent of the total FMC market, we're confident our new Embassy Signature range will drive further sales momentum in the months to come," opines Cunningham. "Not only does the range benefit from all the characteristics of a premium FMC product and the familiarity of the Embassy Signature brand name, but it also offers great value for modern shoppers, and importantly increased profits for our trade customers."
Following on from its latest announcement which saw the price of Richmond fall to just £9.25 MRRP, Imperial Tobacco has unveiled a new look for its most well-known brand that appear on shelves in October.
As part of the revamp for Imperial's best-known brand, Richmond features a bold new look with prominent outer branding to deliver a coherent design across the range. The Richmond portfolio will also be adjusted to offer a simplified range, all positioned within the new Value tier to deliver great value to hard-working shoppers looking for a well-known brand at the lowest price. This will include the variants formerly known as Real Blue, which will now use the descriptors Richmond Original Superkings and Richmond Original Kingsize, as well as Richmond Bright Superkings and Richmond Green Filter Superkings, all of which will be available to buy in packs of 20 at an MRRP of just £9.25.
Chris Street, Market Manager UK at Imperial Tobacco comments, "As demand for value tobacco continues to grow, many consumers are looking for a familiar brand that they know will deliver satisfaction at a low price. Some of these shoppers are increasingly moving into RYO, but as a result, they tend to buy less frequently. Through these latest developments, we're helping retailers appeal to these shoppers with a brand that benefits from over 50 years of heritage and reliable quality, with the value that really delivers, to inject growth into their factory made cigarette sales."
Christmas means cigars
The traditional cigar market, which is also gearing up for Christmas, is less dynamic than the menthol-infused cigarillo one, but it is still a great category for convenience. "Cigars are still growing," newsagent Arif Ahmed told Asian Trader. "Cigars are having a moment. Sales were down due to COVID-19 but many people still buying the good premium products. And maybe now this will start picking up a bit because our Asian people have big weddings and they take the cigar smoke: it's a bit like Cuba!"
"The performance of traditional cigars is fairly static and doesn't tend to change too dramatically over time. However, when you include the recently emerging and fast-growing cigarillos segment, you can see that the combined category has grown strongly over the last year or so and is currently worth just over £273m in annual sales across the UK. The cigarillo segment is already worth just over £75m and accounts for just over 39 per cent of all cigars sold in volume terms, but the growth in the total category has also been supplemented by the continual rise in the medium / large segment, albeit from a smaller base. Miniatures are still the largest segment within cigars, currently worth just under £105m in annual sales, while the small cigar segment appears to be continuing a slow but consistent decline," says Alastair Williams, Country Director at Scandinavian Tobacco Group UK (STG UK).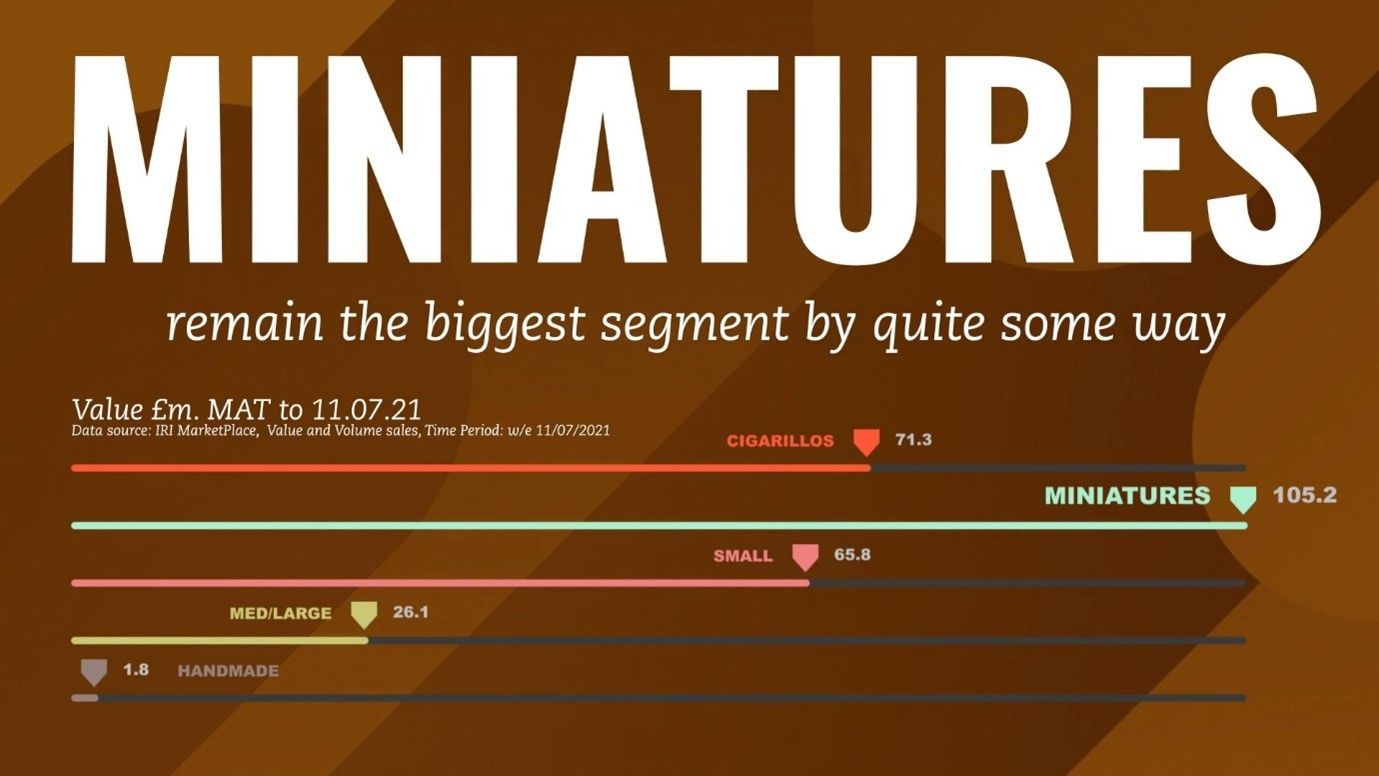 Cigarillos have hugely increased the value of the overall category to just more than £270m but the growth of medium/large cigars has also played a part. Miniatures remain the biggest segment by quite some way at £105.2m, cigarillos at £71.3m, small at £65.8m, medium/large at £26.1m and handmade at £1.8 m.
Two years ago cigarillos sales barely registered, now the segment is worth over £75m in annual sales and cigarillos account for 39.4 per cent of all cigars sold in volume terms. Although not the biggest player, signature action is growing steadily in popularity and is the cheapest brand on the market £3.99 for a pack of ten.
The medium/large segment continues to grow. This segment has been growing now for over a year, increasing in value by nearly £4.5 m in just 12 months. By far the biggest brand Henri Wintermans Half Corona is now the fourth best-selling cigar in value terms, and responsible for three-quarters of all sales in the segment worth £17.8 m.
Miniatures are still big despite the rapid ascent of Cigarillos-£154 m sticks and £105 m value. Signature Blue is by far the biggest brand, worth nearly £35 m in annual sales, and is ably supported from STG portfolio by Moments Blue, Signature Original and Signature Red Filter. Signature Blue at £35 m in sales. Four out of the top six miniatures are STG UK brands which collectively represent £69 m in retail value in the last 12 months.
"The search for value has been a consistent trend in cigars for quite some time which is evidenced by the success of our Moments Blue brand, which offers a quality smoke at a low price," says Williams. "It is now the sixth best-selling traditional cigar brand in the UK in value terms, but interestingly most of its' sales go through the multiple grocery channel, so I wonder if it's one area where independent retailers might be missing a trick by not stocking it? And with the added impact of the pandemic on the economy for the foreseeable future, I would only imagine this move towards value will increase."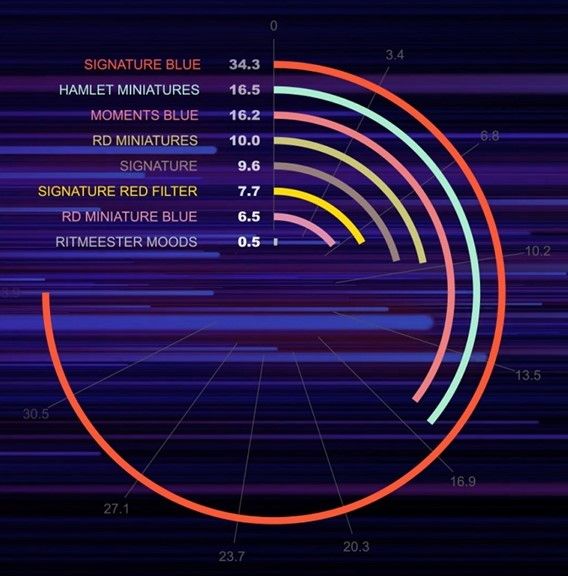 During Christmas cigar sales go up, so retailers need to get their range right to enjoy those extra sales and rewarding profit margins which are typically three times those of cigarettes. "It tends to be larger cigars that people will gravitate towards as a bit of a Christmas treat when they are in a celebratory mood and typically have more time to enjoy it," explains Williams.
He encouraged retailers to have brands like Henri Wintermans Half Corona in stock as it is the UK's best-selling medium/large cigar, and a real festive favourite.
This year, STG has a clear focus on getting closer to independent retailers through – salesforce visits, launching a new trade website, and launching a quarterly e-newsletter sent directly to retailers on our database.
Williams says, "It's miniatures which are the engine room of the category, so it's important convenience retailers get this segment right. By far the biggest player here is our Signature range, which is ably supported by our Moments brand, now the fastest growing miniature cigar in the UK, which offers a good quality smoke at a cheaper price. You also need to consider brands in both the Small and Medium / Large segments to ensure you are covering your bases, so make sure you include the top-selling brands from each segment as a minimum. Combining our insights on the cigar category with your knowledge of your local customer base is key to helping you identify what cigars are right for your store. It's important to tailor your range according to your shopper needs."
The role of independents
The lockdown produced some interesting effects in the tobacco sector. The global travel ban has had a massive effect on sales. Due to the reduction in travelling as a result of Covid-19, the demand for tobacco and tobacco products across the whole country increased.
The restricted access to supermarkets and the need to queue at a social distance led convenience stores to see an increase in footfall for tobacco products. Independents sell relatively more tobacco products and more accessories, and the game shifted over the lockdown summer.
Over time, tobacco companies have come to appreciate the role played by local and independent retailers. In the lockdown the sales of their products grew drastically in the channel. With comprehensive bans on tobacco advertising, promotion, sponsorship, lockdown due to the Covid-19 pandemic, and various other factors, the retail environment has become more important for tobacco companies. Tobacco companies have acknowledged that retailers are well-positioned to gather information about consumer demands. The importance of the retailer holds true even in countries with a ban on the open display of tobacco products. So, how retailers can make the best merchandising and sales decisions?
"Stocking a range of products from the different nicotine segments is of key importance for retailers," Duncan Cunningham had said in one of our previous editions. "However, it's even more crucial that retailers and their staff understand the products they are selling so they can offer informed advice to their customers and help them find the right product for their needs."
Local stores can win out by having a strong relationship with shoppers, and this he says presents significant opportunities for retailers: "As a result of this bond, consumers will be more likely to ask questions and listen to advice from their local retailers on what products are most suited to them, be it from a tobacco perspective or otherwise. By offering these customers well-informed advice, retailers can strengthen this relationship further and encourage shoppers to return to the store again and again."
To retain these customers and grow the relationship further, Cunningham believes one of the most important things to focus on is education.
"If retailers and their staff know the products well so they can talk comfortably to adult smokers about them in answering any questions they may have, this will pay off massively in terms of sales and repeat visits."
There are various ways to train staff. First and foremost, it's essential they know what products are stocked in store and where they are positioned on the gantry, so they easily find them. "This is especially key for best-selling lines so they can always keep an eye on stock levels to avoid running out," he says.
Also, encouraging staff to read up on the latest category developments and news in features such as this is a really great way to increase their understanding of the key trends and new products.