Christmas this year is going to be extra special. Afterall, it will be first one after Covid-19 pandemic that shook the world and started giving us serious doubts if everything ever will be same again. Well, things are back to normal and it is going to be up and forward from here.
With meets and greets on the cards starting November (earlier than usual, thanks to FIFA world cup), retailers too should start early by stocking a wide and wholesome range to keep the spirits high this season.
Miriam Thompson, off-trade category marketing executive- BrewDog PLC, firmly believes the weeks leading up to Christmas are historically some of the most important for retailers.
"This winter we have the added bonus of the FIFA World Cup – the first time the event has taken place at this time of year, and £1.7 billion is predicted to be spent on BWS in the 4 weeks of the tournament," Thompson told Asian Trader.
Tim Dunlop, Brand Director at Hammonds, feels that with the FIFA World Cup taking place from November, there will be a huge desire to spend time together in the home and consumers will be looking for simple, versatile cocktail serves.
UK may be reeling under cost-of-living crisis with shoppers cutting down heavily on discretionary spending but alcohol is one section where they haven't changed their buying habits drastically.
John Price, Head of Marketing at KBE Drinks, feels that it's pretty obvious that the cost-of-living crisis will impact on some consumers' spending habits though there is a silver lining here.
"Having less disposable income in their pockets may well mean less visits to pubs and restaurants and probably more eating and drinking at home this Christmas, which should present an opportunity for convenience retailers' to exploit," says Price.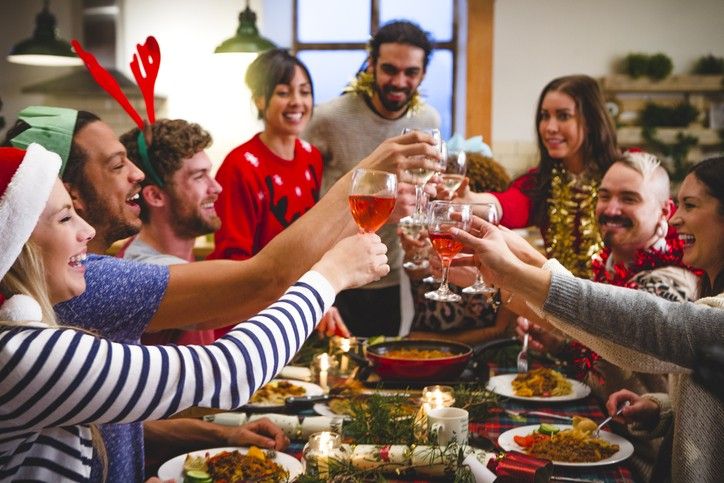 Ten Locks' commercial director Becky Davies too believes that Christmas this year is going to be extra special despite the tough times ahead.
"We expect people to throw caution to the wind, splash out, and embrace the first Christmas for years whereby Christmas parties won't get cancelled and they can gather with their mates without worry," he said.
In fact, when it comes to our favourite drinks, we might drink less often but won't downgrade our brands.
Chris Shead, Off-Trade Channel Director for Pernod Ricard UK, stated that the long-term premiumisation trend is a resilient one with people drinking less but better.
"In the Off-Trade, we will see some trade-down, however, people will also trade up when staying in to make the occasion more special," Shead told Asian Trader, adding that Pernod Ricard has right portfolio of Premium Spirits for cocktails and gifting, as well as perfect range of Premium wines.
Nicola Randall, head of marketing at Brothers Drinks, too points out that around festive times, consumers tend to indulge in luxuries which they may not consume throughout the rest of the year.
"Premium drinks create and enhance a sense of occasion and make gatherings with family and friends extra special," Randall said, asking the retailers to stock a wide range of enticing premium drinks, such as the innovative premium range at Brothers.
Classic Bestsellers
Wine is entwined with Christmas, whether a premium one or a more everyday wines for informal occasions.
Bag in box wine was a huge trend during lockdowns in the UK and many consumers have embraced the format and continue to purchase it. Charles Overin, head of marketing, brand and insights, Kingsland Drinks, states that new consumers that came into the bag-in-box category realised its benefits in terms of convenience, freshness and quality.
From a wine perspective, old world performs well over Christmas. All wines from our Rioja partner, Baron de Ley, plus other classic regions such as Bordeaux, Chablis, Champagne do well over the festive season.
"We're confident Christmas will be a key period for cans too. Canned alcoholic drinks are perfect for this time of year, especially among younger generations who prefer a casual, accessible, affordable and fun drink. They're portable, can be consumed directly from the can, and can be disposed of and recycled easily," says Overin.
Wine serves as a great gifting option too.
Amber Beverages' Luc Belaire too has a range of products that are ideal for Christmas entertaining and gifting with its Rosé, Luxe Rosé, Luxe, Gold and Bleu range of sparkling wines. Each of the bottles is available in premium gift tubes, such as Belaire's signature rosé, which comes in a premium black gift tube with a pink bow, offering the ideal choice for retailers to profit from the growing demand for sparkling rosé across the category.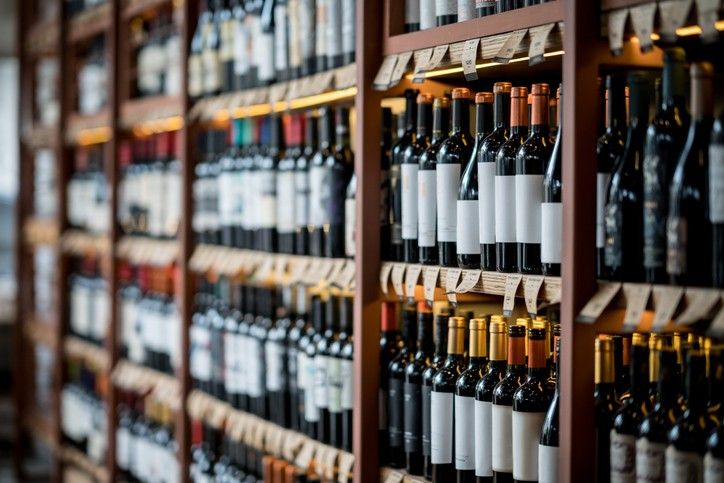 When it comes to deciding which products to stock, retailers should not forget trending spirits like whiskies such Haig Club and Johnnie Walker Black Label.
"There is a burgeoning diversity within the whisky category, making it even easier to appeal to a broader range of consumers, so we suggest stocking a good variety of whiskies to appeal to different taste preferences," Lauren Priestley – Head of Category Development Off Trade at Diageo, told Asian Trader.
The Cîroc portfolio, for example, includes a range of different and exciting flavours which stand out on-shelf and make great gifts for friends and family. Johnnie Walker Blue Label is also a high-quality premium whisky that also stands out on-shelf.
When it comes to Christmas, people will be looking to indulge – and liquors such as Baileys caters to this trend perfectly. In order to continue providing more exciting options, Baileys has launched a raft of innovation including Baileys Apple Pie and Baileys Eton Mess limited edition SKUs.
Retailers should not overlook Guinness, the leading stout band in Great Britain. Priestely advices retailers to stock Guinness Draught 500ml to help drive sales and encourage customers to explore the range. Guinness 0.0 is another great option in low and no alcohol category.
Brands like Vin Crowd and Mix Up are great options for party-goers who are looking for convenient, uncomplicated drinks that stand out through attractive packaging.
Alexander Wilson, Category and Commercial Strategy Director at Heineken, states that since consumers continue to pay closer attention to what they consume, retailers should ensure they are offering customers a wide range of alcoholic beverages- light lagers, fruity ciders, alcoholic and non-alcoholic choices.
Heineken 0.0, Strongbow Dark Fruit and Birra Moretti are some of the Christmas best-selling range which every retailer must stock. While Heineken 0.0 continues to lead the no and low alcohol category, Strongbow Dark Fruit's is the number two cider on the market, Wilson told Asian Trader.
As the Big Night In before the Big Night Out occasion is very much relevant at this time of year, many consumers may be looking to starting their night at home, picking up drinks from local shops.
With 61 per cent of consumers drinking at home, consumers will be looking to pick up a bottle of their favourite spirit from their local shop, states Johnny Dennys, Head of Brand and Trade Marketing, Mast-Jägermeister UK, adding that Jägermeister 70cl is a must stock for Christmas.
Alternatively, smaller formats are ideal for consumers looking for a portable SKU of their preferred spirit, such as Jägermeister's 2cl Gravity Pack.
Beer rules during this time, almost a staple in every household fridge with multipacks picked up abundantly.
"The four-pack remains the most important craft beer format throughout the year with roughly 40 per cent share of sales in the weeks leading up to Christmas. 50 per cent of first-time purchases come from multi-packs and larger mixed formats, so it is important to have a mix of formats available to meet different shopper needs," Thompson from Brewdog said.
One-fifth (18 per cent) of UK adults prefer to enjoy a beer alongside their Christmas dinner, states Kevin Fawell, off-trade Sales Director at Molson Coors, like Cobra which is renowned as an accompaniment to Asian food.
He recommends stocking favourites such as Carling, Coors and Doom Bar alongside festive food that allows retailers to give their customers some culinary inspiration and drive incremental sales.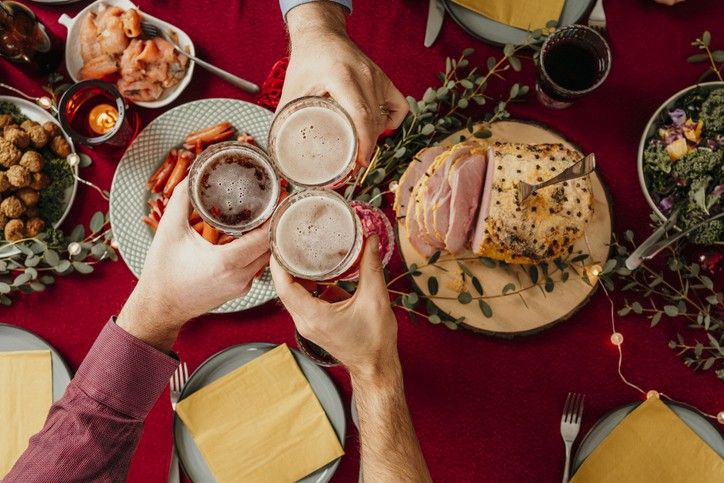 Retailers can also make the most of the festive season by offering an array of local beers, especially festive ales. By showcasing local products, especially seasonal products, shoppers will be drawn in to try something new and support local or smaller businesses, says Patrick McCaig, Managing Director at Otter Brewery.
Otter Brewery make the most of the cold weather and tailor their festive ales to reflect big open fires and hearty flavours. Their Otter Claus hosts a dark ruby colour and a malty flavour which pairs perfectly with a home cooked roast or a hearty stew.
Flavoured and spiced rums continue to dominate the category accounting for over half of the sales with rum, liqueurs, vodka and tequila driving spirits growth.
"Bumbu is currently showing one of the fastest growth rates in the off-trade driven by its uniquely original taste and stunning packaging," says Cherine Singh, Senior Brand Manager for Bumbu and Luc Belaire at Amber Beverages,
Most (53 per cent) of consumers are looking to try new flavour profiles, creating a great opportunity for brands like Bumbu, with its range of Bumbu Original, XO and Cream, Singh says.
Calli O'Brien, Head of Marketing at Aston Manor Cider, is vouching for convenience as consumers focusing drink experience at home.
"From loved favourites such as Crumpton Oaks Apple Cider, through to branching out from wine into perry with our 'new look' Chardolini, consumers welcome the chance to try something new at home and seasonal opportunities like Christmas are times where they are more likely to explore different options," he told Asian Trader.
O'Brien advises retailers to stock lower ABV alternative to wine to drive sales, stating there are new buyers for 'new look' Chardolini who look to enjoy as a relaxing drink with friend.
The festive season is also associated with rich, warming flavours, and provides consumers with the chance to experiment and try something new. Brothers' best-known SKU, Toffee Apple, features classic winter flavours and a delicious blend of cream soda and smouldering toffee with a rich creamy finish that is certain to capture consumers' interests and help drive retailers' sales.
Exciting New Entrants
To be at the top of their game, retailers should also stock the new launches alongside bestsellers.
Consumers are open to RTDs and canned cocktails as opting for such products is not only convenient but also meet their flavour and taste expectations. Pre-mixed cocktails are expected to increase share of the RTD market.
It is a fast-growing category, yet the market has been crying out for more innovation- and that is where BuzzBallz Cocktails comes in. It is available in six single-serve SKUs- Choc Tease, Tequila 'Rita, Strawberry 'Rita, Lotta Colada, Chili Mango and Espresso Martini. They can be enjoyed chilled in the container or poured over ice and garnished, making them highly versatile for shoppers looking for contemporary cocktails.
"BuzzBallz Cocktails are fully recyclable and use 15 per cent recycled plastic in their construction, plus, extensive branded Christmas themed POS materials is available to support stores including Christmas tree shaped display units and filled stockings, as well as counter and chiller racks, and eye-catching signage to add appeal and create a buzz," Dunlop told Asian Trader.
Although spirits and wine see the biggest growth over the festive season, beer is a must-stock, and particularly premium beer, with shoppers prepared to treat themselves and spend a little more.
BrewDog's newly launched impulse exclusive Mixed 330ml can 8-pack was a key growth driver for BrewDog and for the the category in 2021, said Thompson.
The appetite for cocktails-at-home continues to remain high, with Hot Toddies seeing the greatest evolution during Christmas 2021, along with the Spritz and Espresso Martini. To inspire consumers and drive cocktail ingredient sales, Pernod Ricard UK is launching a brand-new YouTube channel dedicated to bitesize content that can be easily followed at home.
Aston Manor Cider, on the other hand, has introduced 100 per cent recycled PET bottles across its entire Frosty Jack's and Crumpton Oaks ranges and has removed plastic ring carriers from its full can range, including Frosty Jack's and Knights cider.
Jägermeister Cold Brew Coffee (ABV 33 per cent), is the brand's most recent launch and sees the classic Jägermeister recipe of 56 herbs and spices expertly fused with cold-brewed Arabica coffee and just a hint of cacao to create a new Jägermeister experience. It is best served at -18C (out of the freezer), offering consumers an alternative Jägermeister shot with a barista touch.
Over the course of the year, we have seen an increase in popularity of take-home formats.
Chilled small multipacks – ranging from four-packs to ten-packs of cans or bottles – account for 72.8 per cent of impulse lager sales, with ten-packs in particular seeing the strongest growth.
"To tap into this growing demand, we launched a Doom Bar 'fridge pack' containing 10x440ml cans last year, and a 6x330ml can multipack for our Staropramen range to help retailers drive sales. Both packs are encased in a recyclable cardboard sleeve, making them entirely plastic free," Fawell from Molson Coors Beverage Company told Asian Trader.
The past year has seen a great deal of innovation across Heineken brands as well. After launching high-quality alcohol-free beer Heineken 0.0, the maker has recently introduced Heineken Silver.
Old Mout Strawberry & Apple is also the latest flavour innovation and is packed full of natural fruit flavours. The launch will build on the success of Old Mout's popular fruit cider portfolio. It's other brand Birra Moretti, recently launched an exciting new addition to the range as Birra Moretti 440mlx4 can pack offering shoppers more choice as they look to stock up on their favourite Italian lager in a new format.
Another interesting new launch by Heineken is Strongbow Ultra Dark Fruit, a refreshing cider sold in 330ml sleek cans at 30 per cent fewer calories ml-for-ml compared with Strongbow Dark Fruit.
Low and no is a category is here to grow, with many consumers now looking to reduce their alcohol consumption as part of adopting a more balanced lifestyle.
"As such, the category has risen from £22.8m value last year to £28.9m in the latest year", Randall told Asian Trader.
With this in mind, last year the brand launched its first alcohol-free cider, Toffee Apple Alcohol Free. This variant provides cider drinkers with all the flavour they expect from the leading variant Toffee Apple, but without the alcohol, and it is also gluten free and vegan friendly.
Extra-Jolly
For retailers, Christmas this year is coming early owing to FIFA viewing season.
Pointing the same out, Charles Overin, head of marketing, brand and insights at Kingsland Drinks, is urging the retailers to plan early and prepare fixtures and aisles to cater for both occasions.
"Stock a range of products for a variety of occasions – both for the big days and big meals, and for more informal gatherings and football viewing parties. Offer different varietals, a range of price points, and a choice of formats. Stock the best sellers and give enough space to emerging categories such as Rosé Prosecco and RTDs," Overin said.
Fawell from Molson Coors wants to remined retailers here that World Cup in festive season is a great opportunity for retailers to drive sales of familiar favourites, such as Carling, which has been synonymous with football for years.
As two major stars align this winter, Julian Howard, off trade controller at Ten Locks, feels that they bring incredible opportunities for the off trade.
Howard adds that the dual-festivities will place smaller format stores and independents at an advantage.
"There's an opportunity to maintain the footfall across the board, but it must be done with drinks that give them a reason to come back. Consumers aren't shy to shop locally now or online from standalone e-commerce sites. In fact, they're good at it; they know their local stores need support and they're adept at online shopping," Howard tells Asian Trader.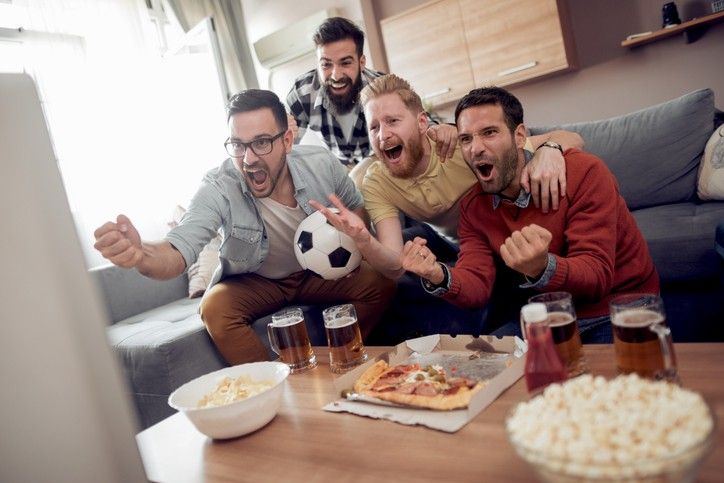 Retailers should ensure they're offering authentic and special brands that tap into these festive occasions. West Cork Irish Whiskey, and Redwood Empire Whiskey, along with rums from Salford Rum Company, Nusa Cana and Diablesse, are expected to flourish this winter. Savoia Americano Rosso Vermouth, encased in a beautifully crafted bottle designed to mimic the dome of the Mole Antonelliana, is arguably a gift in itself.
In celebration of the World Cup, Pernod Ricard's Jameson has put together the 'Dream Team' of football fans' personalities and brought these to life through a brand-new limited-edition bottle range. Each of the five bottles within the range features a unique, vibrant football shirt and will be supported by a £1 million media campaign across digital, social, PR and in-store.
Merchandising and Display
Retailers should ensure they stock early on alcohol including premium spirits and wines, says Kenton Burchell, Trading Director at Bestway Wholesale. Shoppers will be trading up on alcohol in the build-up to the Christmas season with shoppers willing to purchase premium products as a treat.
Bestway feels that retailers need to merchandise early to promote products for the up-coming festive season. The launch of promotions will lead to customers to visiting the store and purchasing early to build up supplies at home to avoid the last-minute rush.
"At Bestway, we use POS banners to promote products, creating 'theatre' to attract customers at they enter the store. This creates visual attention and retention and gives the customer a better feel of the products. We collaborate with our suppliers to stock the 'must stock' products and ensure the products stand out using promotional materials so customers are aware of the best value products they can purchase," Burchell told Asian Trader.
Apart from usual line of products, flavoured gins, rum and liqueurs are popular choices. Bestway is stocking customers-favourite- Ciroc Snap Frost Vodka, Absolut Original Swedish Vodka, Hendrick's Gin and Baileys Original Irish Cream Liqueur- for retailers.
O'Brien urges retailers to be smart and stock "chilled cider" as it is the impulse drink of choice. If a store has limited chiller space, then it's worth at least ensuring there are a good selection of ciders available chilled alongside top selling ones. When a shopper buys cider on impulse,
having it chilled and ready to drink are often more important than price, however promotions still play an important role, O'Brien said.
A third of shoppers only ever buy cider in cans so it is important for retailers to stock both bottles and cans to provide choice for consumers, O'Brien stated, informing that Frosty Jack's and Crumpton Oaks Cider come in both pack formats.
While stores can use the well-loved decorations such as tinsel, fairy lights, and snow in a can, this is now the perfect time to highlight new products and festive limited editions. One idea in particular, by McCaig from Otter Brewery, is that there can be an area of the store which is dedicated to local produce and smaller businesses.
With 63 per cent of shoppers looking for ideas and inspiration to make Christmas feel more special, Sandra Brunet, Marketing Director at Campari Group Uk, feels retailers should consider eye-catching and impactful festive displays for core product lines. A Prosecco display can be given a festive refresh by incorporating complementary products to elevate the Christmas Prosecco experience – like the Aperol Spritz.
Retailers should also look to leverage the growing trend towards cocktails by positioning Prosecco alongside Aperol and soda water, Brunet adds.
Wray & Nephew also carries great potential as part of Christmas cocktail displays. Stocking the brand also enables retailers to leverage the growing opportunity around the rum category, which has seen a 38.4 per cent increase in the UK Off-Trade since 2019, says Brunet.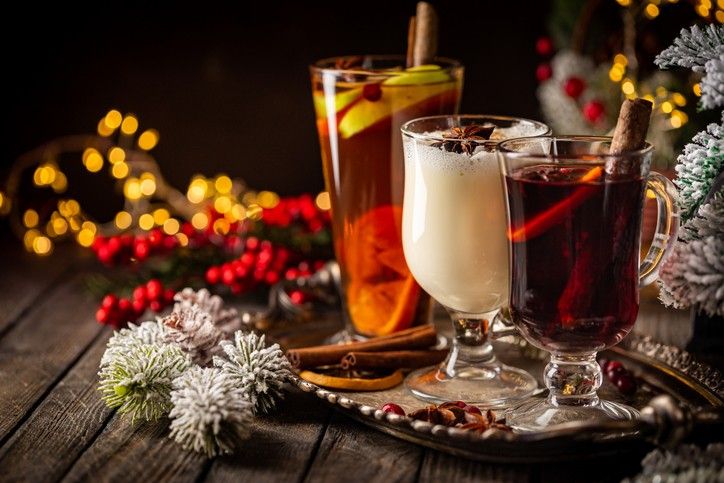 Dennys from Mast-Jägermeister states that consumers look for convenience when making their spirit purchases.
"For retailers, it is important to stock a variety of formats to meet all shopper missions. Stocking full size bottles of top selling spirits brands, such as Jägermeister, is vital.
Offering price-marked packs is also a great way to encourage repeat and impulse purchases as it assures consumers that they are getting good value for their purchases.
"Jägermeister posted positive growth across its entire range of price marked packs, including the 20cl format at 14.0 per cent, 35cl 4.3 per cent and 50cl at 18.0 per cent," Dennys told Asian Trader, adding that placing key SKUs such as the Jägermeister mini 2cl bottles by the till point will drive these impulse purchases and increase basket spend.
Overin from Kingsland Drinks advises retailers to utilise gondola ends and POS.
"It's important to offer a range of wines to suit all budgets, and to cater for both everyday occasions as well as premium options," Overin said, adding that there may be more socialising in the home this Christmas so value and quality are the order of the day.
Gifts and Christmas go hand in hand. 60 per cent of shoppers will give alcohol as a gift this Christmas and 40 per cent are looking to treat friends and family despite economic pressures. Those willing to spend are looking for indulgent treats and to celebrate.
Chivas 12 and Jameson Black Barrell are the perfect gifting solution as well as Stoneleigh, Leaps & Bounds, Jacob's Creek Double Barrel, Campo Viejo Gran Reserva, Cafayate Estate and new Castillo de Ibiza wines.
Launching in November, Havana Club 7-Year-Old is also getting a festive makeover with a new Black and Gold Limited-Edition bottle.
Larger multi-packs are important to ensure shoppers can keep their home supply stocked up for Christmas.
Mulled cider is a great alternative to mulled wine and is perfect for the festive season. Retailers should ensure they are stocking the ingredients for these mulled recipes in order to maximise cider sales over the festive period, and can encourage additional purchases by displaying ingredients for these recipes together in-store, stated Randall, adding that creating eye-catching festive displays will also engage customers and help to drive Christmas sales.
Obviously at this time of year many people are in celebratory mood and, if money allows, are increasingly willing to spend more to treat themselves to better quality and authentic beer options, which in turn drives increased value in-store.
Premium world lagers like Kingfisher and Sagres are a great option for convenience retailers to stock, as they can typically charge a minimum of 30 per cent more than other more mainstream options. Pice from KBE Drinks reiterated that since this Christmas, there will be a high demand for in-home drinking, independent retailers should prepare accordingly with more larger pack formats than usual and the right chilled range to maximise those festive sales.
One-fifth (18 per cent) of UK adults would prefer to enjoy a beer alongside their Christmas dinner, Fawell says, so stocking favourites such as Carling, Coors and Doom Bar alongside festive food will allow retailers to give their customers some culinary inspiration and drive incremental sales.
Cheers!
With the UK facing rising energy bills, inflation and increased costs of living, this festive season is likely to be a tight rope walk between enjoying a truly free Christmas and managing on less disposable income.
It's worth noting that the UK is sensibly planning for tough times ahead. Consumer confidence in the UK is currently at a record low, even lower than the 2008 global financial crisis. This paints a grim picture of the UK public's mood and as a result, decision making around expenditure is being heavily impacted, said O'Brien, adding that 72 per cent of UK households are now impacted by the rising costs of food and drink.
However, Aston Manor is still hoping for cheerful Christmas.
"We expect people will increase their spend cutbacks in certain areas to allow them the freedom to enjoy a great Christmas. This year, 21 per cent of consumers said they will be cutting back on their alcohol spend, yet we predict this percentage will increase," stated O'Brien, adding that
Aston Manor's range provides shoppers with an affordable solution, without trading down on quality.
In these times, Singh from Amber Beverages is urging retailers to focus on offering premium, quality brands to capitalise on the shoppers' willingness to trade up and invest in premium products as they replicate out-of-home experiences and create memorable occasions at home.
Despite financial challenges, Christmas remains Christmas- a time of indulgence and celebrations. As Britons set to start soon on Big Night Ins- for FIFA and later for Christmas- the onus falls on retailers to tap into this trend by start displaying a full festive range.
By offering a selection of established alcohol across all price brackets and championing new and trending drinking options, local stores can establish themselves as a go-to destination for alcohol purchases. Prep up the store. It is Christmas time!