An extreme shift is on the horizon in the way Britons shop for their groceries. It assures a hassle free, time-saving experience that requires no human interaction while shopping (and seems straight out of a millennial's fantasy). Checkout-free stores have arrived in the UK and it is being claimed that it is only a matter of time before they will become a part of "regular" convenience.
No one ever liked waiting in queues and as shoppers' lives grow busier and more fragile (thanks to ever-evolving Covid-19), the dislike has compounded. Checkout-free tech seems to hold the key here as it promises to cut down wait time and make shopping a hassle-free experience.
All the shoppers need to do is to download an app (a one-time inconvenience), scan a QR code to enter the store, walk through aisles (filled with sensors and cameras), pick up the stuff they want and simply walk out. No cash, card, scanning or checkout or even any kind of human interaction necessary. 
It might sound like shoplifting, but it is as hassle-free, and as breezy a process as it sounds. Once customers depart, they get charged to the card linked with their grocery app and receive a receipt within minutes of exiting the store.
The till-free experience is made possible by tech-innovations through which it is detected when products are taken from or returned to the shelves. The tech keeps track of them in a virtual basket they make for each shopper. Also known as ambient commerce, this new form of retail is extensively dependent on technology such as artificial intelligence (AI), cameras, sensors and QR codes to allow customers to select and pay for their goods without the need for checkouts or tills.
Who's doing what?
A small stretch in London's Holborn district is playing the role of torch-bearer here, as the forever-busy street has now become a hotbed of this experimentation, with a slew of checkout-free stores having popped up in a span of a few months.
Amazon was the first to open a checkout-free store in the UK with its hi-tech grocery outlet in London last March. With the latest addition of three more grocery sites offering "just walk out shopping" in December, the e-commerce giant now has 15 such stores in London and the buzz is that it is planning to open a whopping 260 till-free stores across the UK.
Sainsbury's, which in 2019 had experimented in this regard and "failed", is another multiple to open a checkout-free store in the same area, just yards from the equivalent outlet operated separately by Tesco. Both Tesco and Sainsbury's have said they would evaluate customer feedback before proceeding further.
Aldi is also testing the waters with a "just walk out" store in Greenwich, south London.
The future appears to be here. The combination of eliminating queuing and enhancing customer experience with access to real-time data definitely sounds like a win-win scenario. 
In fact, Juniper Research has forecasted total value of transactions processed by smart checkout till-free tech to rocket from £1.5bn in 2020 to $290bn in 2025.
Interestingly, food and grocery retail is leading the checkout-free trend in the UK and "leaders in apparel, health and beauty, home, and electronics retail will be closely watching the success of checkout-free food and grocery stores", said researchers GlobalData.
One giant leap
Everyone remembers Sainsbury's opening its first till-less store in April 2019, just down the road from its now-opened (and presumably updated) checkout-free store: the grocer famously had to reintroduce tills within five months as customers struggled with the new-fangled system.
Despite the debacle, the speed with which this tech is now being replicated and implemented across the grocery industry currently is a testament to the fact that something big has changed in a very short period of time.
Will Broome, CEO of Ubamarket, maker of "scan and go" in-store app for retailers, believes that pandemic has a huge role to play in this leap of tech-adaptability.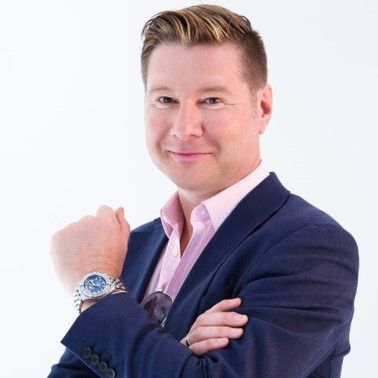 "I think that even 18 months ago, it was still ahead of its time. Many things, including the pandemic, have made people now a lot more comfortable with and reliant on technology in the last few months," Broome told Asian Trader.
"It's like the market has matured and overnight, customers are ready for it, which is a really important thing."
Julian Fisher, CEO and Founder of Jisp – a firm that works with independent retailers to offer customers home delivery, click & collect, and scan & go shopping – acknowledges that the whole retail market is shifting, with "rapid expansion of Amazon Go across the UK, Tesco and Sainsbury's launching their contact-free stores in London and companies like Jisp launching Scan & Go for independent retailers."
It's not only the UK and USA – this till-free tech is said to be gaining ground in South-East Asia as well. Shoppers in China and South Korea are no strangers to cashier-less stores while parts of Germany, Netherlands, Norway and Sweden now have them too.
In fact, in Norway and Sweden, some small rural stores are reportedly operating with no staff at all, with customers able to unlock store doors with their smartphones.
The scenes in such till-free stores appear futuristic, but they seem to be a growing reality today.
The Pros
It is claimed that checkout-free shopping technology will speed up the shopping process, improve customer experience and improve sales.
Avoiding crowds, queuing and "endless wait" are the prime reasons stores are deploying this technology. 
As pointed out by senior retail analyst Laura Saunter from WSGN, people just don't want to queue anymore, so much so that they are likely to put items back and leave empty handed if there is a long line of shoppers waiting in front of till or even in front of self-checkout machine.
Another major benefit here for store owners to have such tech on board is data. With checkout-free stores, a huge repository of data will be available for them to create excellent customer experiences, helping them promote brand loyalty and hopefully improving footfalls in the long-term.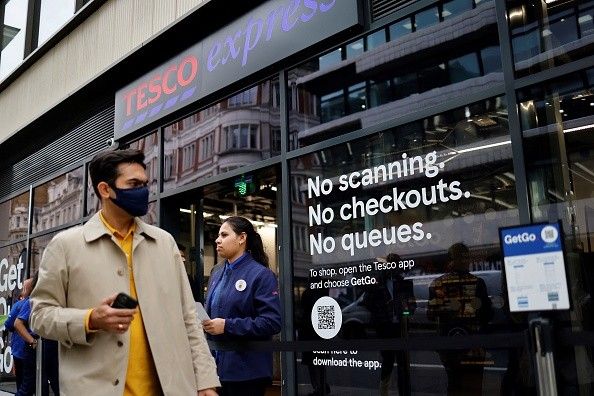 Collecting behavioural data in-store is touted as the future of retail customer experience, with real-time rewards based on shoppers' habits as and when it is happening.
"It gives a really good engagement mechanism between store and customer, which is very helpful," Broome said.
In fact, Ubamarket's one of the patented solutions that allow shoppers to create shopping lists – by knowing beforehand the real-time stock availability of the store, Broome added.
"It's like an extension of the store into people's own devices, where they can communicate with them before, during and after shopping. So it's a really good, affordable, versatile system," he explained, claiming that having such a technology in place in stores has lots of benefits and "no real downsides". 
Hiccups
Despite what is being said, the fact remains that it is too early to cross-check any of these claims. 
Juniper Research's Head of Research, Nick Maynard, confirms that it is "too early" to make any conclusions.
"It's a bit early to look at specific data for this. Generally what we are seeing is that checkout-free stores are trending towards the convenience end of the market, so average transaction values are quite low," Maynard told Asian Trader on being asked to comment on sales trends and performance in the channel.
"At the moment, this is purely associated with larger retailers, mainly because rolling out these services is seen as very expensive, in terms of the infrastructure required, either in terms of developing a mobile app for scanning or installing cameras and sensors. Over time, it may be beneficial for the user experience, but there isn't yet enough consumer data to indicate whether this is actually a priority for users," Maynard said.
Trigo, the Israeli startup providing the technology for Tesco's GetGo, reportedly also admits that there is not enough consumer data.
Consumer hesitancy is one of the major barriers facing retailers who are contemplating experimenting with till-free stores. 
Mike Severs, Sales & Marketing Director at Volumatic, the cash-handling solution provider, claims that no matter how "exciting" such a concept sounds, it may end up deterring some customers.
"As innovation leaders, Volumatic are always interested in new technology and checkout-free stores are a very interesting and potentially exciting concept. However, they have the potential to alienate many customers of all ages," Severs told Asian Trader.
Severs' apprehension echoes the findings of GlobalData's latest UK Consumer Views Survey, based on 2,000 consumers, which states that 55.7 percent of consumers are unwilling to use a checkout-free grocery store. 
In fact, the greatest concern for respondents was the need to download an app and register payment details.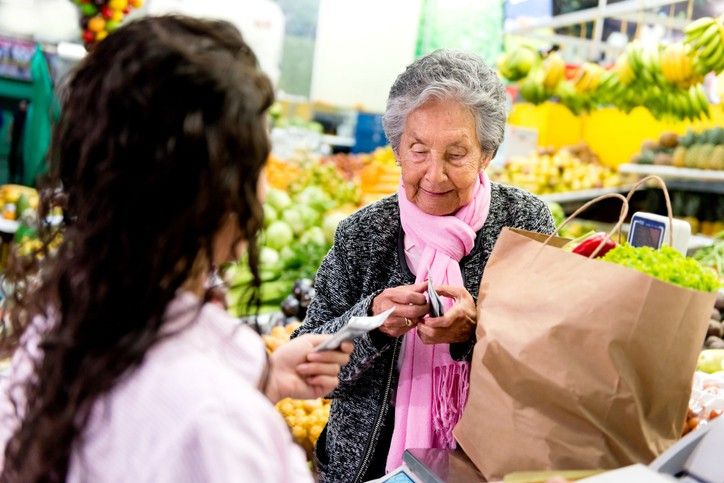 Automated checkout machines seem to deter almost a quarter of older people, with shoppers complaining that they found the reliance on technology "intimidating" and left them feeling "shut out". It is evident that the checkout-free system may turn out to be even more worrisome for this demographic, with owning a smartphone and access to the app being a prerequisite. 
Severs also highlights how checkout-free stores fail to offer their customers the choice and flexibility of payment.
"We feel it could be a dangerous step for retailers to completely stop taking cash as a payment method," he said, citing findings from Volumatic's recent whitepaper which revealed that 97 percent of consumers continue to carry cash on them when they go shopping, and 70 percent of consumers have expressed a desire to pay by cash in the future.
"Taking this further step towards paying for goods via checkout-free technology is a step too far for many consumers and could result in a negative effect rather than a positive one," he said, adding that cash is "neither dead or dangerous" and needs to be recognised as a valuable and essential payment method.
Till-free stores are also seen as a threat to the livelihood of retail staff. The Globaldata survey report states that 32 per cent respondents would not use a checkout-free grocery store because they were concerned about the potential job losses that are associated with it. 
This finding resonates with  a revelation from the Office for National Statistics (ONS) in 2019 that supermarket cashier jobs are most at risk, with 65 percent likely to be replaced with automation.
Broome, however, does not agree that such tech solutions are a threat to retail staff, claiming on the contrary that it enables availability of more free workers to help the shoppers.
"Those that do want to still go and pay at the till can but either way, it makes the queue at the till a lot less. And it means that, you know, store staff and store owners can be on the shop floor and be more engaged with customers," he said. 
Tesco's recent High Holborn check-out free store reportedly continues to employ 22 members of staff, all of whom are enabled to help consumers who are either new to the experience or experiencing inevitable technical difficulties.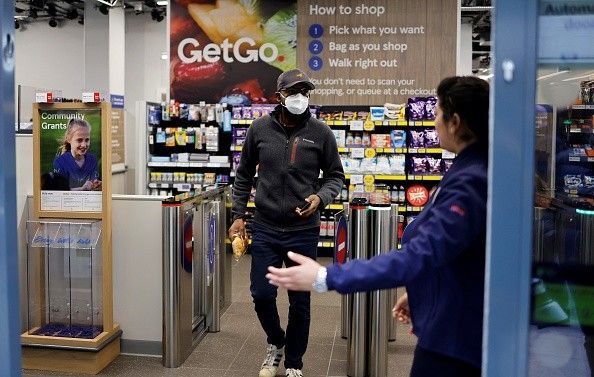 Volumatic's Severs too points out that retail staff and their expertise will still be needed in such stores.
"The majority of consumers still value good customer service and while technology is great for simple checkouts and transactions, not all checkouts are straightforward, and many need the expertise of a member of staff to complete and ensure the customer walks away happy and satisfied," he said.
Another major concern among shoppers as well as authorities is how such stores will keep a check on age-restricted products. However, this does not  seem to be something that technological innovation cannot solve.
Broome explains how there is a tech built into the app due to which age-restricted items require double-checks like face scanning or an approval from the staff.
Checkout-free tech is also marred by claims that it is an invasion of data privacy. 
According to GlobalData's latest UK Consumer Views Survey, about 35 per cent would not use a checkout-free grocery store because of concerns with data privacy. However, makers of the tech solutions have repeatedly declared that stores and supermarkets already have access to customer data and through the use of such solutions, offers and promotions can be custom-made to suit everyone's needs. 
Broome explains in detail how shoppers need to give very basic details to register and it is the store owner who receives the information. 
"It means the store can communicate with shoppers through the app based on their shopping habits through the app. So it's very valuable data to the store owner, because they can then give shoppers what they want. And it works for the shopper brilliantly too," he pointed out.
Checkout free for indies – buy or pass?
Now that Tesco has hopped on board, and with rival retailers in the country such as Aldi, Morrisons and Sainsbury's eyeing trials, the burning question here is if checkout-free tech can be adapted in independent stores as well or not? Or rather, why not? Broome believes that checkout-free tech is the future and it is time independent retailers- no matter big or small- should also warm up to the idea.
"It is a misnomer that having a till-free experience in a store is an expensive affair or cannot be done in small spaces. The technology is very much affordable and can be installed in indies as well," he said, while stating that Ubamarket's app is very much suited for small independent retailers as well as large international retailers. 
"It is accessible to everyone, whether they've got one store or 200 stores. The whole thing is based on a small initial set up fee, a couple of hundred pounds apart from a small amount of monthly license fee."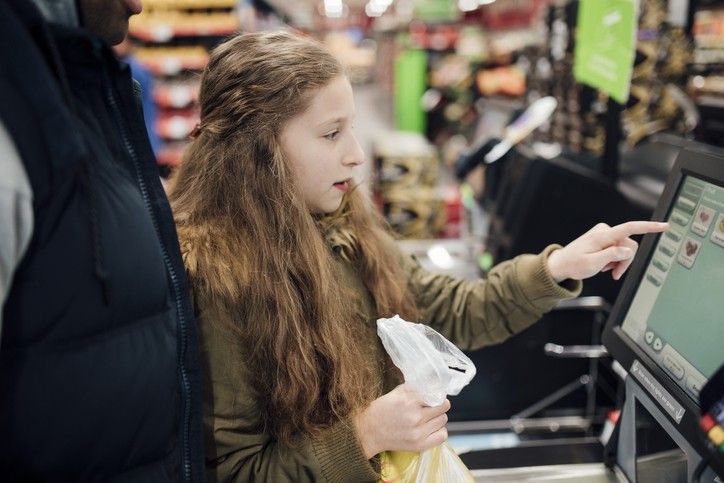 According to Trigo, despite the convenience of click and delivery, people still prefer the "tactile experience of touching and smelling their groceries," and now the pandemic has been creating "intense pressure to implement technologies that will do away with lines and crowding".
Trigo, alongside many more analysts globally, predicts a surge of its use, especially after the pandemic finally subsides.
Conclusion
Checkout-free stores are definitely part of the future, although it remains uncertain how far. But one thing that seems certain here is that the technology offers endless possibilities.
"Store owners now are thinking of streamlining businesses and getting more high tech to get more communicative with customers and get more engagements and ultimately give good customer service through technology, before, during and after the shopping," Broome said, claiming that such technology increases basket sizes by 21 per cent and makes shoppers come back to the store three times more often.
Jisp's Fisher believes that the speed of adoption might be "slow in the beginning" but will only continue to grow. 
"On the one hand, you have people craving seamless shopping and an opportunity to simply walk in and out of the store without any friction-points. On the other hand, there are still unverified questions about shrinkage, data collection and cost involved to launch at the scale of an Amazon Go store. However, the adoption is happening and it will only continue to grow in the coming years," he told Asian Trader.
Severs, however, warns store owners to keep their customer base and their requirements in mind before taking the plunge.
"We think that independent retailers should be looking at their customer base and deciding what works for them and their customers. No matter what type of retailer you are, payment choice is still something very much in demand," he said.
Clearly, the convenience of check-out free shopping seems to be more apt for stores in city centres owing to long queues. Inner city stores that have high footfall and eventually long queues may find the technology far more tempting as compared to small-town stores where consumers value personal interactions and leisurely experiences.
But when frontrunners like Amazon and Tesco are taking baby steps, it is a no-brainer that independent store owners should continue to be extra careful on a store-by-store basis, conducting ample studies into the habits and preferences of shoppers so that they don't risk losing money rather than making it with this extreme tech shift. 
Consumer hesitancy is expected to persist for some time so retailers looking to win over them will need to select in-store tech providers very carefully, and find one that can deliver a convenient, frictionless experience. 
On the other hand, as Covid continues to accelerate consumer demand for "safe shopping", retailers ahead with the adoption of this technology will possibly have an advantage.
It is despite the costs a very-much affordable affair. Everything depends on what a store-owner's shoppers value more – If the store caters to shoppers in a hurry, this tech definitely holds the key to their satisfaction, ensuring store loyalty and eventually more sales.