Imperial is celebrating 145 years of its premium quality Golden Virginia rolling tobacco brand with the launch of a new range of limited edition papers.
Featuring a retro design that plays on the brands' longstanding history, the limited edition papers are available to buy now within 30g and 50g packs of Golden Virginia Yellow at MRRPs of £16.85 and £27.90, and Golden Virginia Original at MRRPs of £18.55 and £30.75.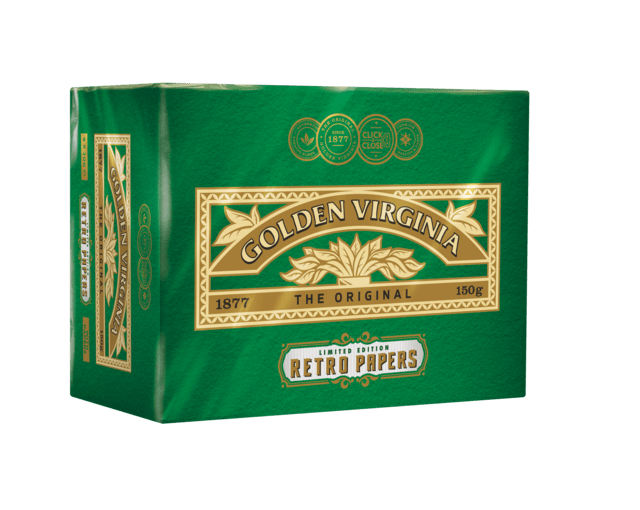 "As a heritage brand with a huge following of loyal consumers, Golden Virginia offers a high quality rolling experience," said Tom Gully, Head of Consumer Marketing UK&I at Imperial Tobacco. "With the addition of these limited edition papers, the range offers retailers a really unique product to surprise Golden Virginia buyers at a peak time of year when there's typically a seasonal spike in sales.
"The retro papers are available to buy over Christmas while stocks last. But, when they're gone, they're gone so we'd recommend stocking up now to take full advantage of the additional sales while they can."