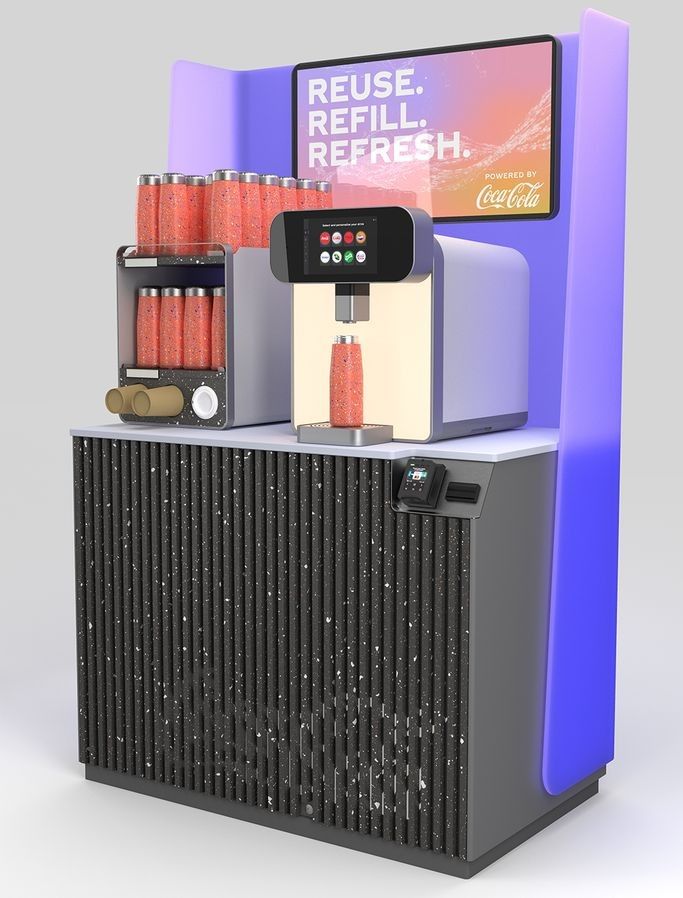 Coca-Cola Europacific Partners (CCEP), in partnership with The Coca-Cola Company, has launched a six-month controlled trial in Britain of its latest beverage dispensing machine, the New Compact Freestyle.
The new machine enables consumers to purchase Coca-Cola drink brands and personalise temperature and carbonisation levels to their taste using their own vessels, thereby eliminating the need for PET or glass bottles, or aluminium packaging.
The pilot in Britain follows recent trials at a range of at-work and on-the-go outlets in France and Belgium. The machines will be installed in four at-work locations operated by Eurest, workplace division of Compass Group. A total of nearly 6,000 people are employed at the four sites.
CCEP said the preliminary life cycle analysis of the New Compact Freestyle, conducted by ifeu (the Institute for Energy and Environmental Research), has identified a lower carbon footprint per litre of chilled beverage compared with conventional pack types. Further sustainability analysis will now be conducted in real-world conditions through this and future planned trials.